Girl Scouts across the country have learned the art of making perfect campfire s'mores since 1925. But now the organization that's brought us some of the most addictive cookies ever (we're talking to you Thin Mints, Tagalongs and Samoas) is expanding its cookie portfolio to include not one, but TWO s'mores-inspired cookies.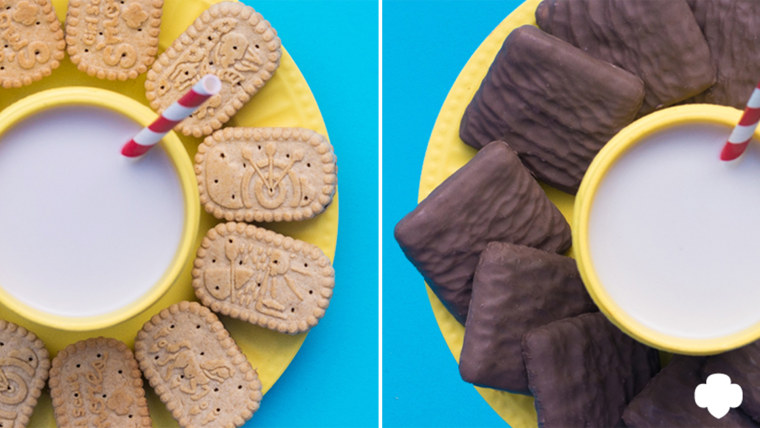 Since everyone has a different idea of how to build the perfect s'more, it makes sense that the Girl Scouts isn't going with only one version. Whether you're a s'mores purist or always go for double marshmallows and extra chocolate — they've got the cookie for you!
RELATED: Homemade Girl Scout Cookies! Siri Daly makes her version of Tagalongs and Samoas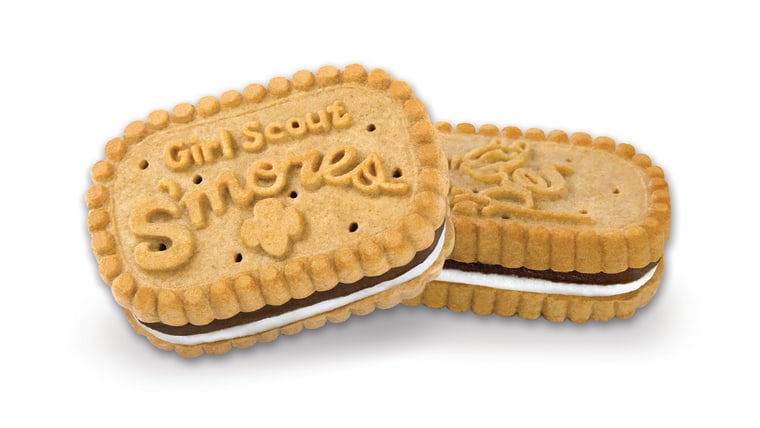 Up first, the s'mores sandwich cookie: two graham cracker cookies stuffed with chocolate and marshmallow filling. I'm thinking that I'd probably zap these guys in the microwave to get a little melted center action going on.
RELATED: Award-worthy desserts made with Girl Scout Cookies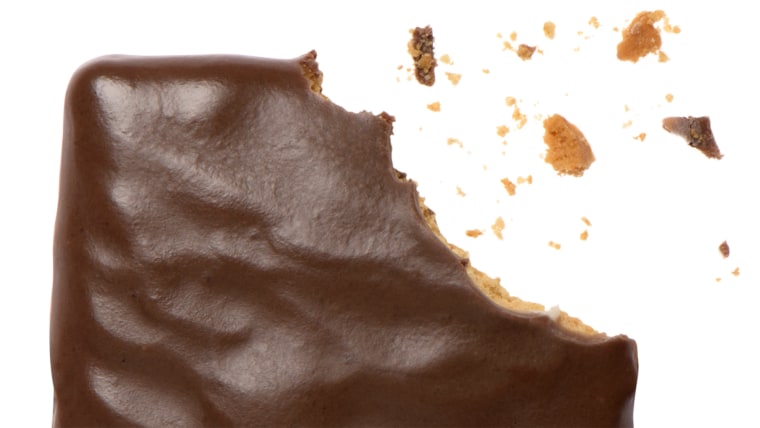 Then there are the chocolate-dipped s'mores cookies. Here, one graham cracker cookie is double-dipped in a creamy icing and then coated in chocolate. To make an even more over-the-top s'mores, I'd want to use these cookies instead of graham crackers for my next homemade s'mores sandwich.
RELATED: Girl Scout cookie fan? Make Thin Mints brownies at home!
But we're all going to have to wait because they won't be available until January 2017 when Girls Scout cookie season kicks off. Until then, keep on working on your campfire s'mores skills or head to the kitchen to make homemade Tagalongs and Samoas. Click here for more information about Girl Scouts and how to get your hands on these cookies.
RELATED: Girl Scouts at 100: Courage, character... and cookies