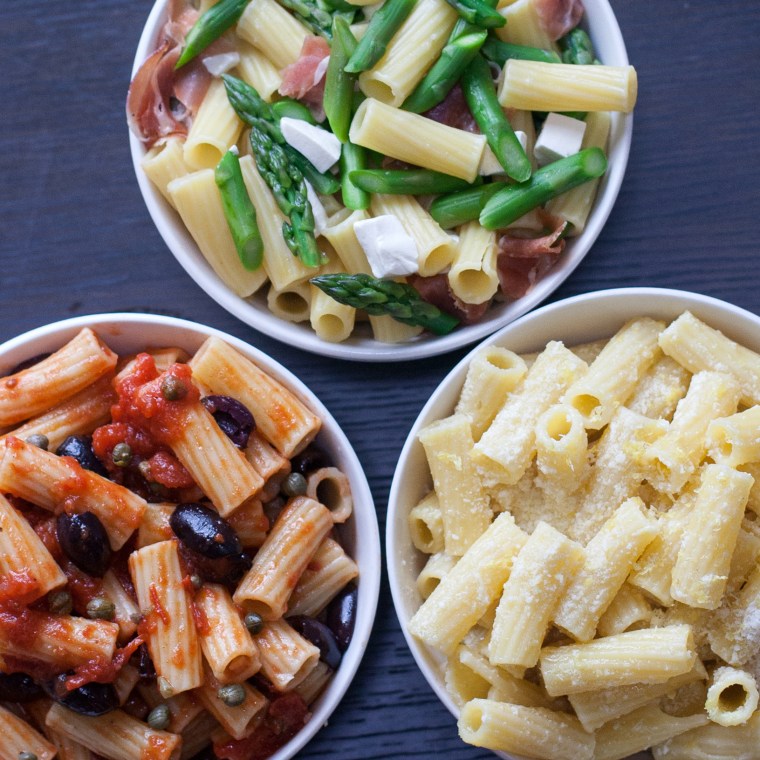 There's no doubt that pasta is a quick and convenient dinner choice — so convenient that it can start to seem a little ho-hum, especially if you're making (or opening a jar of) the same sauce week after week. So what do you do when you get tired of your go-to spaghetti or penne dish? You ask Italian cooking maven Giada De Laurentiis what she'd make! 
Here some of the chef's favorite fast pasta toppers. They all call for only 3 ingredients and require very little prep, so you can whip them together while your pasta boils. (Here's an idea: Why not make one to celebrate National Pasta Day on Oct. 17?)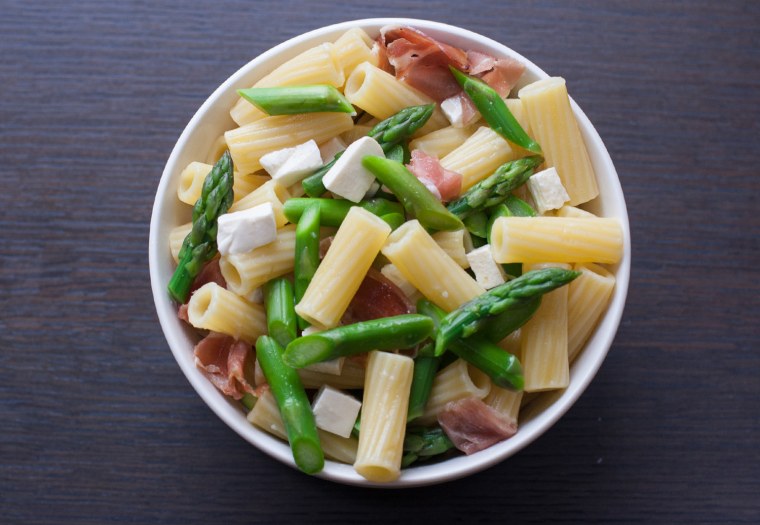 Asparagus, mozzarella and prosciutto: Thinly slice and steam or saute asparagus until it's just tender (either method should take about 3 minutes). Cut mozzarella and prosciutto into bite-size pieces. Drain pasta, reserving some of the cooking water. Toss together the pasta with asparagus, mozzarella and prosciutto and a bit of the cooking water. Add a splash of olive oil before serving, if you'd like.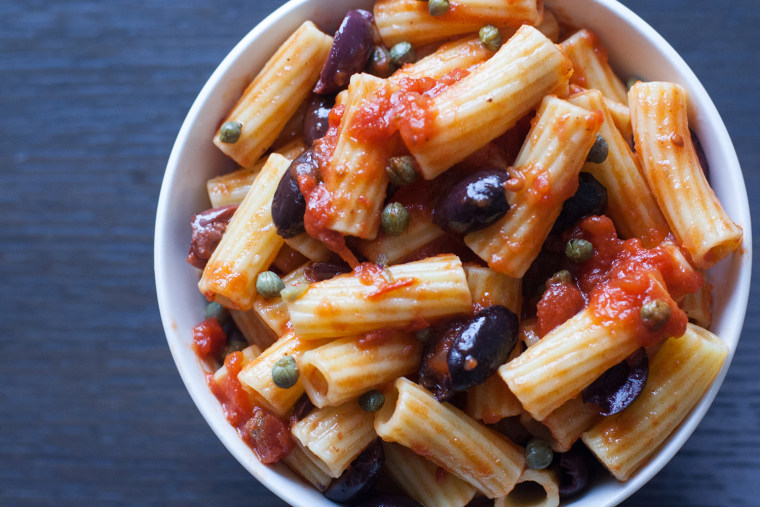 Tomato, olives and capers: Doctor up store-bought tomato sauce with chopped pitted olives and capers. Or if you prefer to make your tomato sauce from scratch, simply saute some chopped garlic briefly in olive oil, then toss in chopped tomatoes, capers and olives.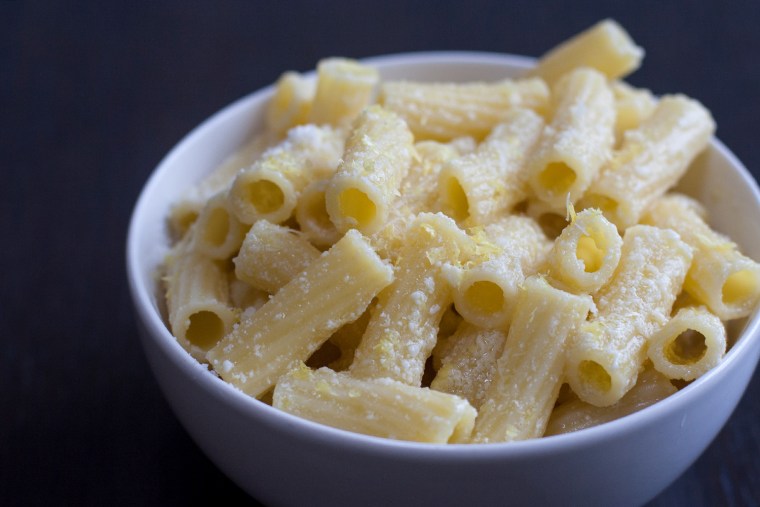 Olive oil, lemon and Parmesan: Whisk together extra virgin olive oil, fresh lemon juice and freshly grated Parmesan in a large bowl (vary the amounts to your taste, but for a pound of pasta figure about 2/3 cup olive oil, the juice of 3 lemons, and 2/3 cup grated Parm). Drain pasta, reserving some of the cooking liquid and toss pasta with the lemon-Parmesan mixture, adding a little cooking water to moisten if necessary. A bit of lemon zest is a nice addition.