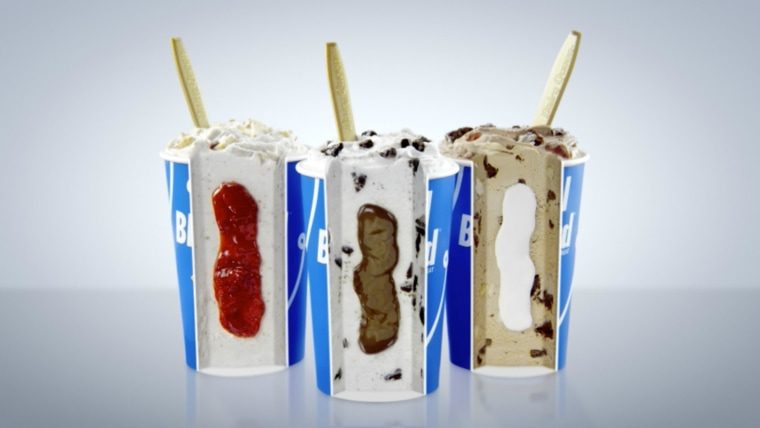 Dairy Queen's signature treat is getting the royal treatment.
Coinciding with the Queen's 90th birthday, the soft serve specialist will launch a line of "Royal" Blizzards on April 21st. The newest frozen confection holds a sweet surprise — a decadent center of fudge, strawberries or marshmallows paired with three popular flavors.
Sounds familiar? That's because another famed ice cream maker already has a "core" concept: Ben & Jerry's, which launched its first stuffed pint in 2014.
RELATED: Get the scoop on Baskin-Robbins' new ice cream pizzas
Even though the idea isn't cutting edge, it's hard to go wrong with extra mix-ins. Who doesn't want a Rocky Road Blizzard with a column of gooey marshmallows or New York cheesecake pumped up with a strawberry center? And let's not forget what's clearly DQ's reigning flavor, the luscious vanilla custard studded with crushed Oreos and now elevated with a strip of decadent chocolate fudge.
RELATED: Ben & Jerry's adds three new "core" flavors
To go with the premium Blizzards, Dairy Queen will also switch up its iconic red spoons for a glittery golden scooper that'll make downing a sundae feel a little more noble. All hail the Blizzard!