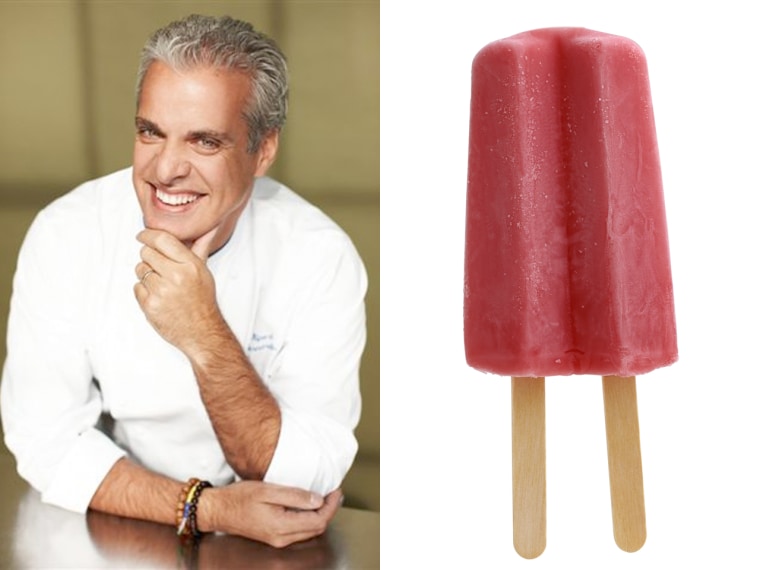 Fried clams, tomato salad, strawberry shortcake — even celebrity chefs and professional eaters like Michael Symon and April Bloomfield love classic summer foods.
Here, the country's best chefs recall childhood obsessions, and the reveal the warm-weather dishes they crave right now. Read on to see who ate tuna-on-white at the beach (with eight siblings) and what ingredient fuels one Iron Chef's stamina. The memories lead to our favorite summer recipes.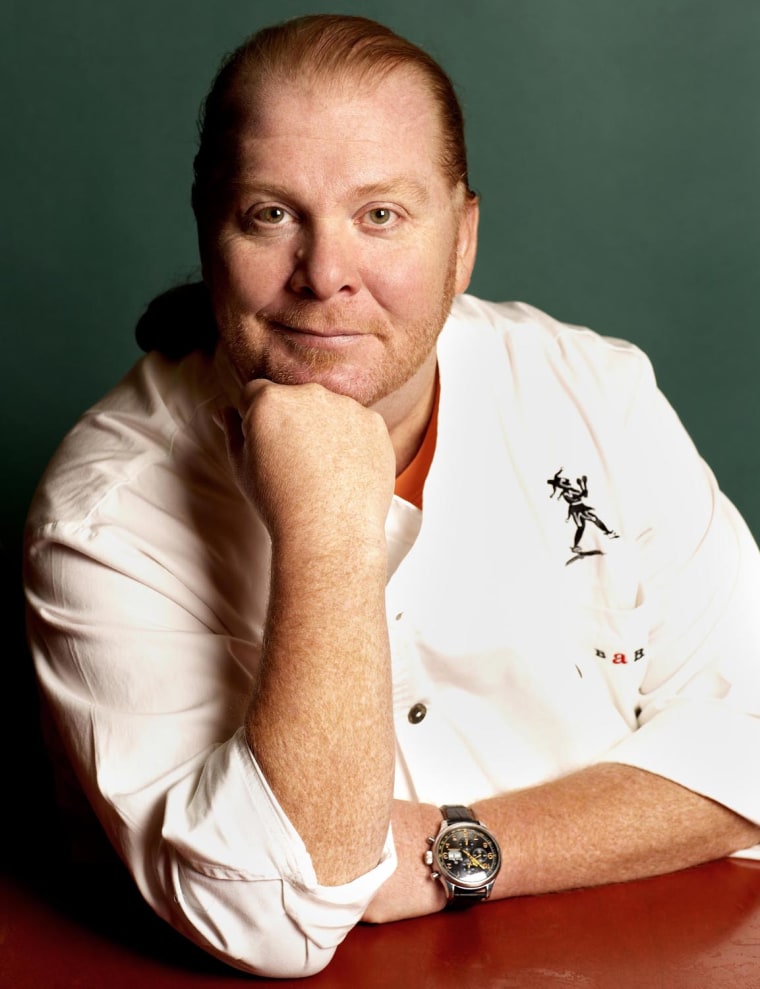 Mario Batali, Babbo, NYC
Then: "My mom's blackberry pie and vanilla ice cream."
Now: "It still gives me goosebumps."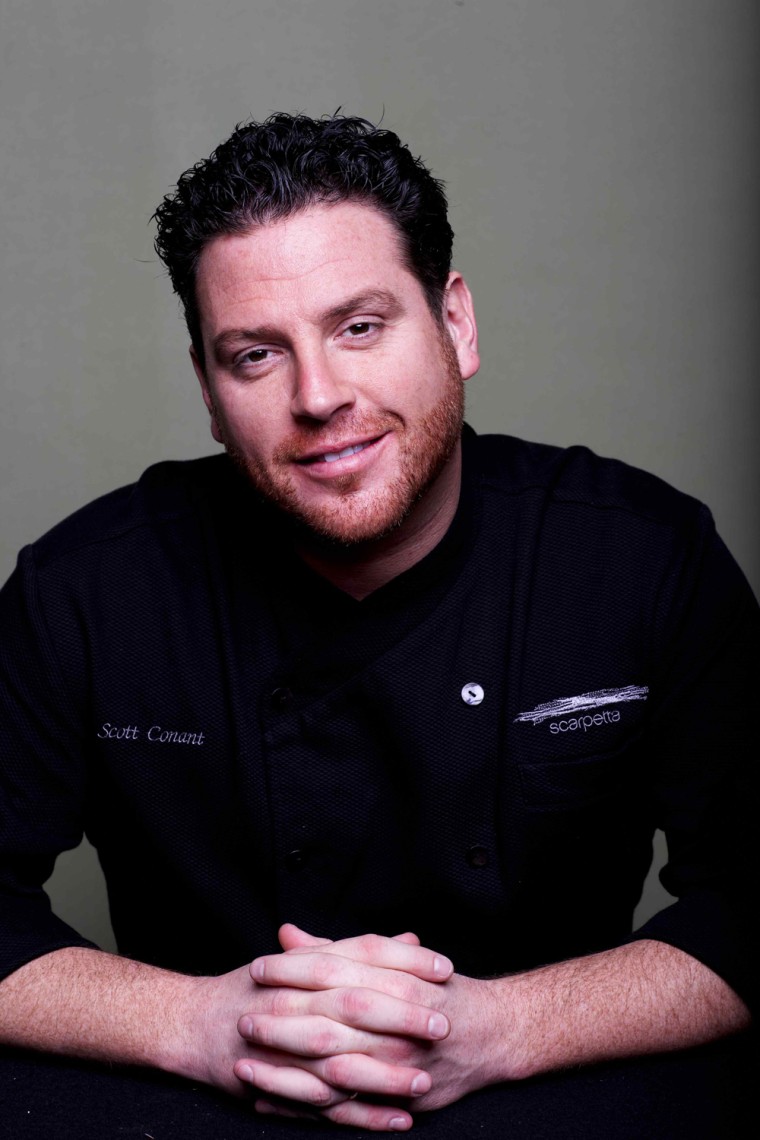 Scott Conant, Scarpetta, NYC
Then: "My father was one of those guys who would go and get a bunch of corn on the cob and leave it on the stove to snack on. Very simple: Cooked in water with salt."
Now: "Pasta alla Checca: A hot pasta mixed with room temperature mozzarella, olive oil, basil and tomatoes. That's the quintessential 'pasta salad' in Italy."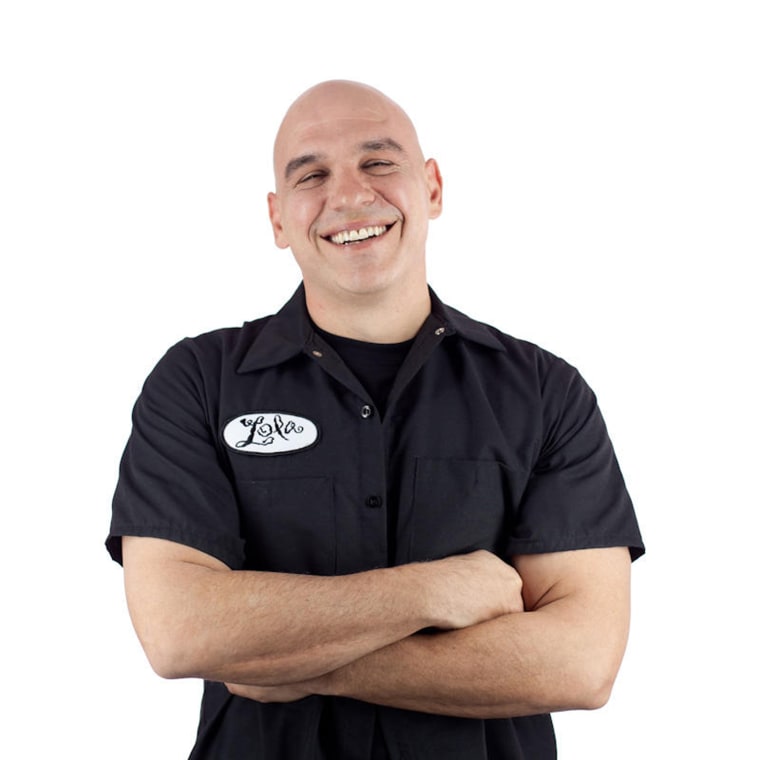 Michael Symon, Lola Bistro, Cleveland
Then: "My mom's Greek and Italian, so I loved Greek tomato salads with cucumber, feta cheese, mint, olives, and like a red wine vinaigrette."
Now: "Tomato salad. In the summer, when our garden is rocking, we'll have them a couple nights a week over a grilled ribeye or roasted chicken."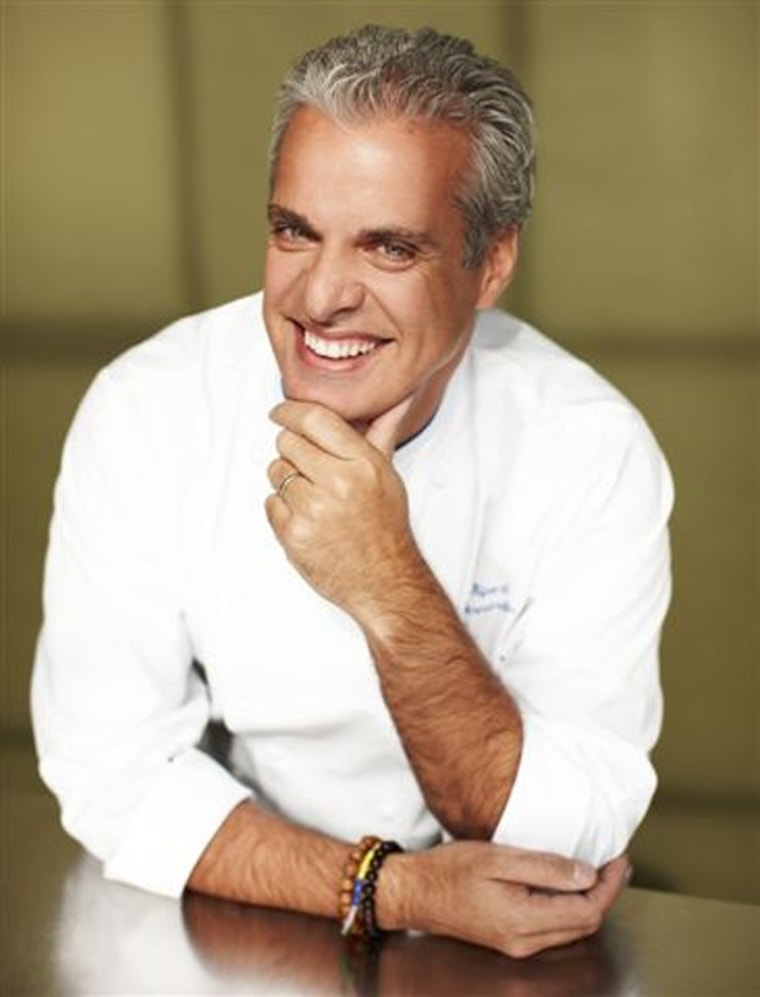 Eric Ripert, Le Bernardin, NYC
Then: "Making popsicles and playing with all kinds of different flavors, like mint and grenadine."
Now: "Without question: Paella served in a big format for a group is convivial and delicious."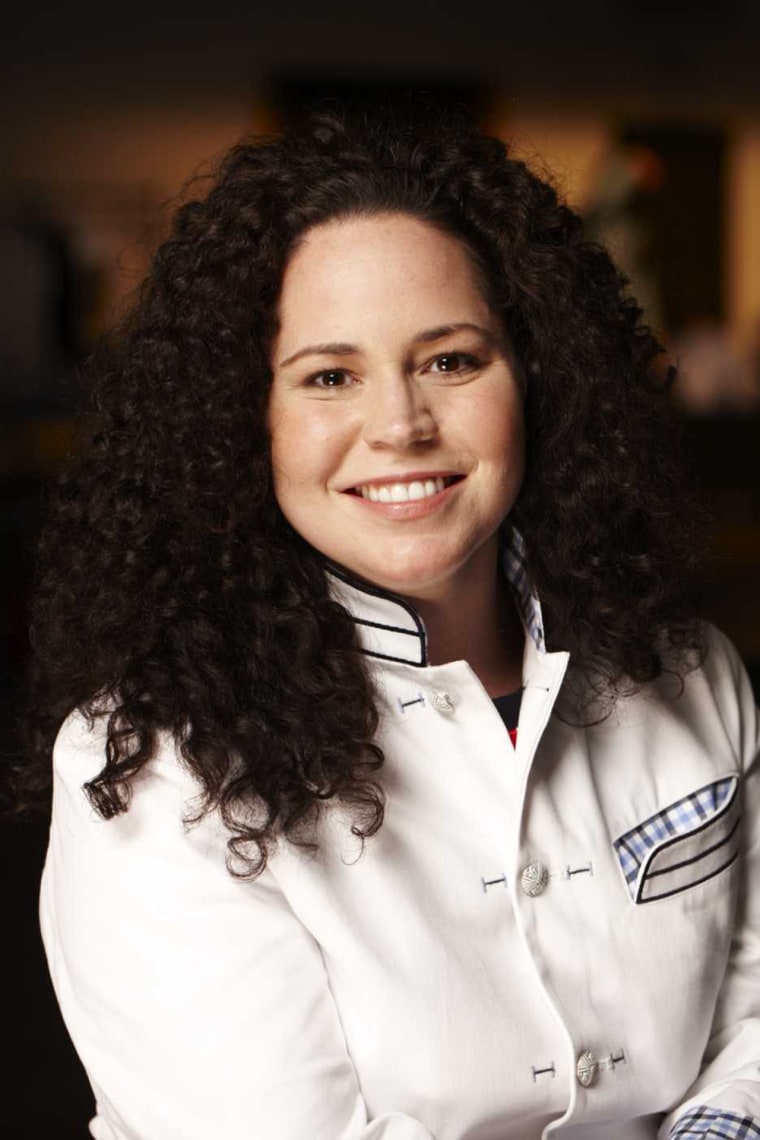 Stephanie Izard, Girl & the Goat, Chicago
Then: "At my swim club we used to get Italian ices, and as soon as you got it, you'd flip it over, and on the bottom there's that quarter-inch of thick-icy-gooey stuff. I love lemon because it's super tart."
Story: Celebrities share their favorite ice cream brands
Now: "We used to have races and swim with a watermelon floating down the middle of the pool, and we'd take it out and eat it. Then there was high school when we used to fill it with vodka… Now I just like slicing it for a salad."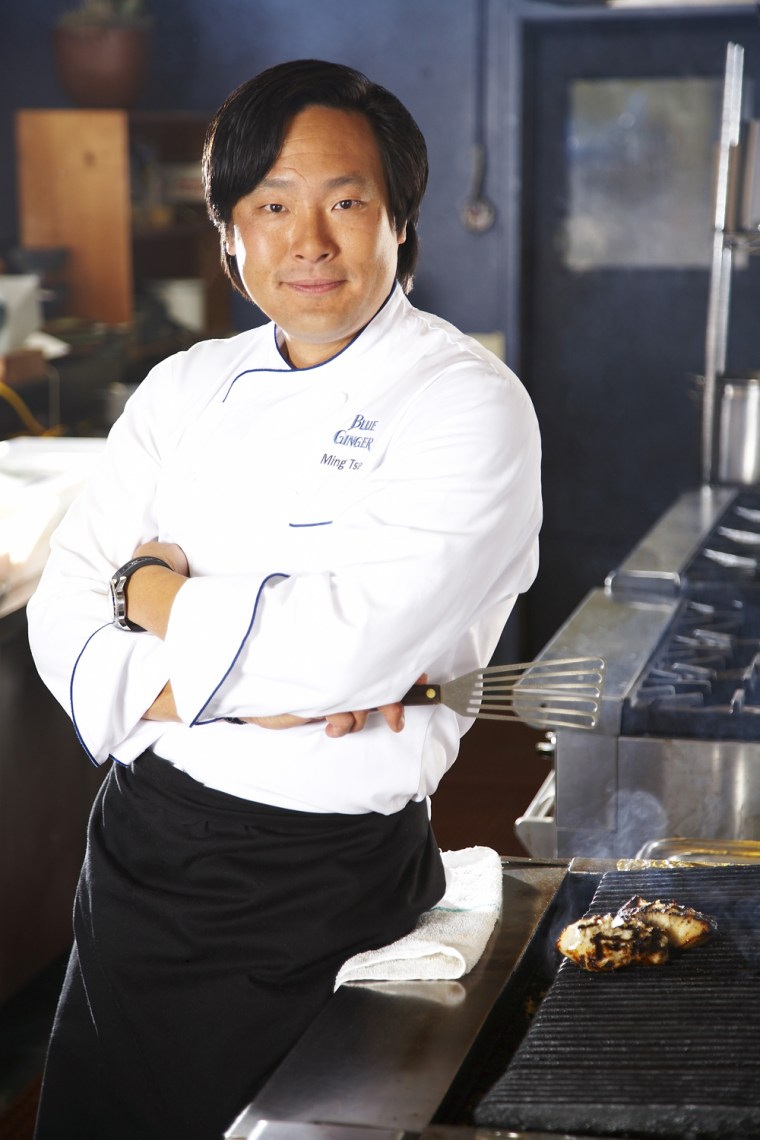 Ming Tsai, Blue Ginger, Wellesley
Then: "I grew up in Dayton, Ohio, and for dessert: strawberry shortcake. Full disclosure: We bought the little shortcakes — spongy rounds with indentations. But we had delicious strawberries. Halve 'em up, add a touch of sugar, put a huge pile of that on, and then out-of-the-can, but real, whipped cream. I'd eat at least two at a time."
Now: "There's a place called Sesuit Café in the Cape, and they have the most delicious, huge lobster rolls and boats of fried clams. That and a Yanjing beer or a good sauvignon blanc."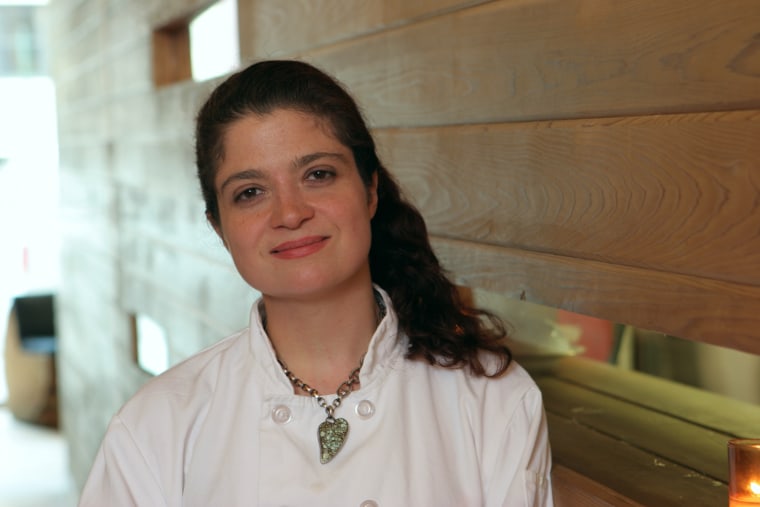 Alex Guarnaschelli, Butter, NYC
Then: "There were always classic desserts I waited all year for as a kid: Blueberry pie and strawberry tarts with pistachio cream."
Now: "Hungarian yogurt cake, made with lots of lemon zest and lemon juice topped with roasted (pitted) plums, candied almonds and whipped cream."
Click here for more of Famous Chefs Get Nostalgic About Summer Foods:
http://www.foodandwine.com/slideshows/chefs-nostalgic-summer-recipes?xid=MSNBCNostalgicSummer
More from Food & Wine