There's a pretty big hole in the new Dunkin' Donuts menu. Get it?
In an effort to streamline its offerings, the fast food chain removed 10 food and drink items from outlets in New England and Upstate New York on Monday. The change will take effect throughout the rest of the country starting in March.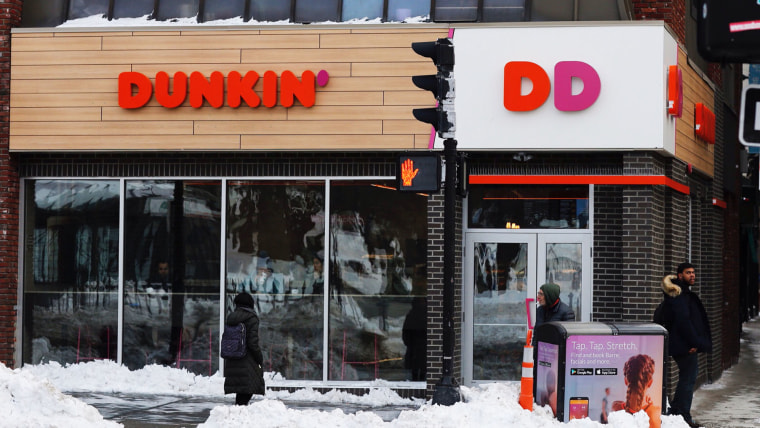 The decision comes four months after the coffee chain cut back on the variety of doughnuts offered at individual stores to around 20 flavors.
In October, a representative for Dunkin' Donuts told TODAY Food that the chain was "testing a streamlined menu emphasizing our signature beverages and food in a limited number of markets..."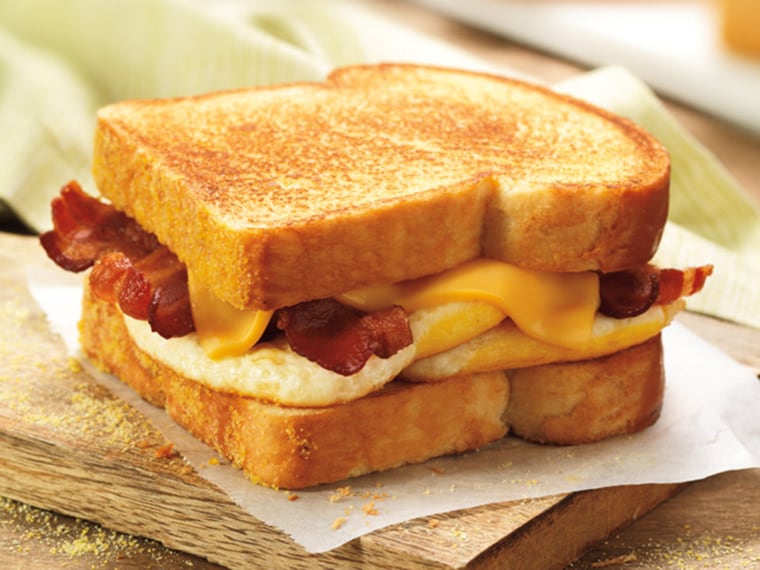 So will any of your favorite Dunkies' items be a thing of the past?
The favorites taken off the menu this time around, according to Boston.com, include:
Turkey Cheddar Bacon Sandwich
Ham & Cheddar Sandwich
Tuna Salad Sandwich
Chicken Salad Sandwich
Big N' Toasted Breakfast Sandwich
Angus Steak & Egg Breakfast Sandwich
Strawberry Banana and Tropical Mango Smoothies
Peach, Caramel, and Mocha unsweetened coffee flavor shots
Some optional muffin, bagel and cream cheese selections
Flatbread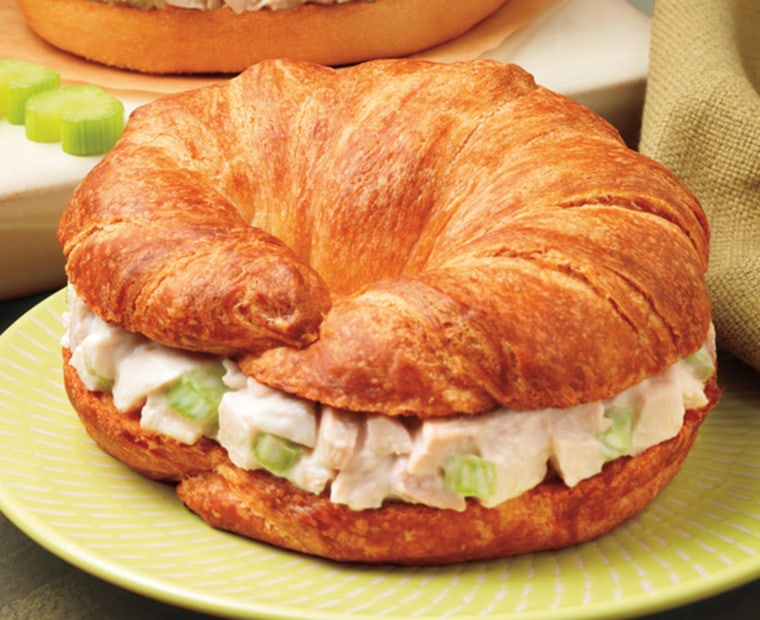 Many regulars seemed less than hungry for the changes.
The strategy is a shift from Dunkin' Donuts' previous attempts in recent years to build a more varied menu to compete with fast food powerhouses like McDonald's. But by removing items that are more time consuming to prepare, including sandwiches with multiple components, the chain says that placing an emphasis on faster service will be more appealing to customers.