One of the things customers love most about stores like Dunkin' Donuts is the reliable array of flavor options to fit any array of passing cravings.
Thus, we're not quite sure how to feel about the news that Dunkin' Donuts is attempting to streamline its doughnut menu by axing a bunch of flavors from its current linep.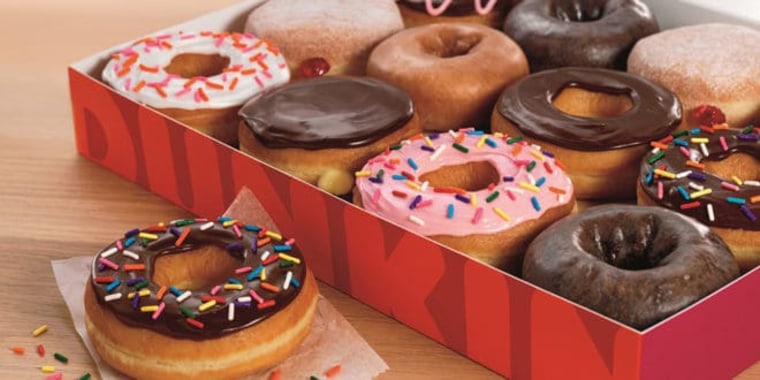 In fact, by the end of October, the national doughnut and coffee chain says there will likely be no more than 24 varieties in some stores, but most locations will be offering fewer than 20 different doughnuts.
Considering most stores offer up to 30 flavors currently, that's a serious decrease.
"We've shrunk the amount of doughnut variety and we're seeing a lift in those markets instantly," Dunkin's U.S. and Canada brand president David Hoffman said in an interview with Nation's Restaurant News.
A representative for Dunkin' Donuts reiterated to TODAY Food that the chain is " testing a streamlined menu emphasizing our signature beverages and food in a limited number of markets ... at a total of 1,000 locations."
Though the rep would not confirm which flavors are getting the axe, she did confirm that the "test locations will offer a minimum of 18 core donuts with the opportunity to expand based on consumer feedback and regional preferences. We believe this approach will provide a more consistent experience from store to store, and in some cases, will actually increase both the variety and quantity of donuts available to our guests."
We've already seen signs that Dunkin' is trying to streamline its entire brand.
This past summer, one California location dropped the "Donuts" from its name, sticking to strictly Dunkin'. The move, the company explained at the time, was part of a statewide test to truncate the store's name. We might soon be missing some of our favorite Dunkin' flavors — but at least we can always try whipping up a batch of our own at home!