Do you love chicken but don't want to be stuck in the kitchen prepping and cooking? Lucky for you, TODAY is teaming up with celebrity chefs to make things simpler for you. This week, TODAY is launching a cooking series titled "Super Simple Chicken: The Only Recipes You'll Ever Need," which features 5 days of delicious dishes. 
First up, Laura Vitale of "Laura in the Kitchen" shows us how to make a chicken that is crispy, delicious — and best of all — not fried. 
Shopping list/Ingredients
3 lbs wings (ask your butcher to prep them for buffalo wings)
1/2 cup all purpose flour
1 tbsp baking powder
Olive oil
Blue cheese dressing (recipe below)
Directions
1. Mix baking powder and flour in a small bowl and set aside.
2. Add all wings into a large bowl and coat them in the flour mixture.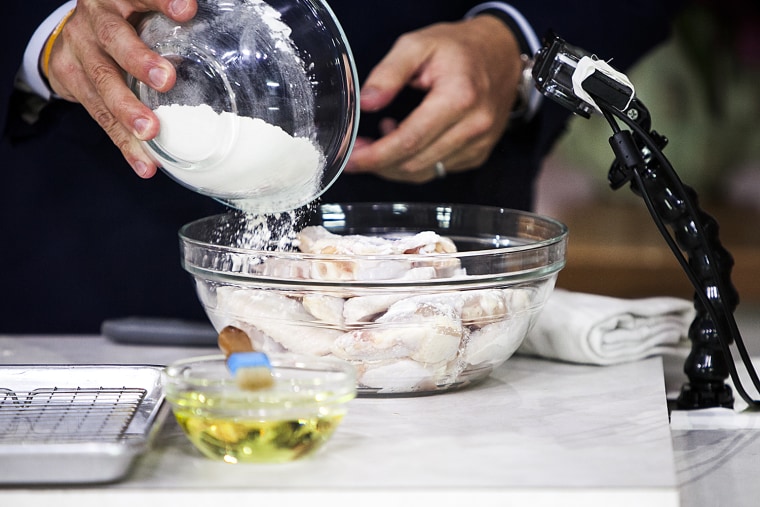 3. Shake off excess flour and lay in a single layer in a baking rack skin-side up over a large roasting tray.

4. Put in the fridge for about 2 hours to dry out.
Watch Laura Vitale make her crispy baked chicken wings with Willie
5. Preheat the oven to 450 degrees.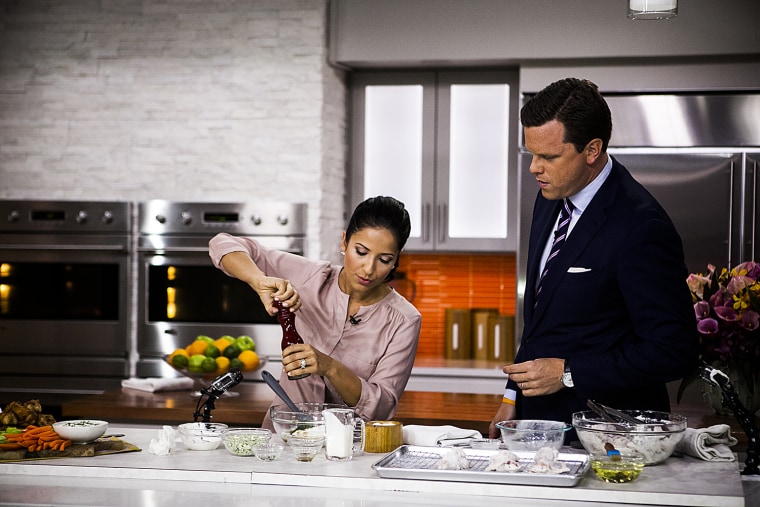 6. Drizzle the wings with olive oil and bake for 35-40 minutes until deeply golden and crispy.

7. Remove from the oven and flip the wings over. Drizzle with a little olive on the second side. Continue baking until the second side is as crispy as the first side.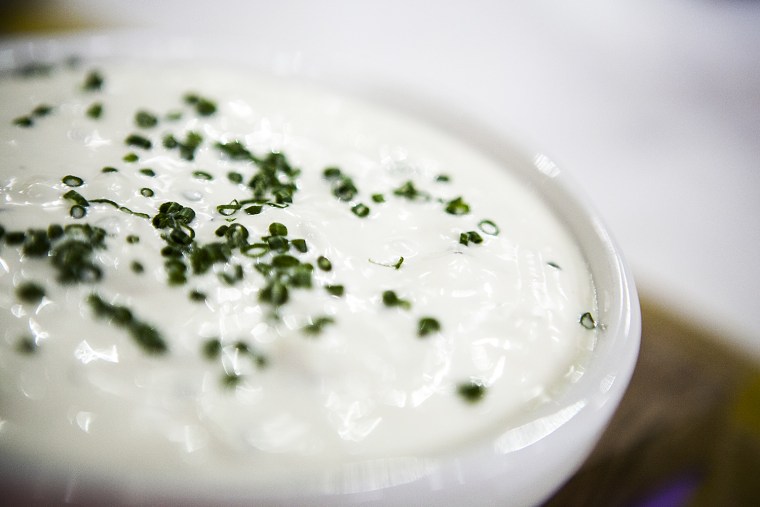 Blue cheese dressing

1 cup of mayo
½ cup of heavy cream
½ cup of sour cream
1 tsp of worcestershire sauce
2 tbsp of white wine vinegar
1 tbsp of chopped chives
4 oz of crumbled blue cheese
Salt and pepper to taste
1. In a bowl, whisk together all the ingredients except for the blue cheese. Once everything is well combined, fold in the blue cheese crumbles. 
2. Cover with plastic wrap and let it sit in the fridge for about an hour before you are ready to use.