With Thanksgiving Day just around the corner, one of America's most searched (and most beloved) recipes is a staple side dish: the green bean casserole. But the creamy and crunchy dish hasn't always been gracing tables.
It wasn't until Dorcas Reilly created this classic comfort food for the Campbell Soup Company in 1955 that Americans knew the true taste of the holiday.
Sadly, on Oct. 15, the former Campbell's employee passed away from Alzheimer's disease at the age of 92.
Reilly, who lived in Haddonfield, New Jersey, was one of the first members of Campbell Soup's Home Economics Department (yes, they had such a thing in the 1950s!) and created the simple dish with two ingredients that most Americans already had at home: green beans and Campbell's Cream of Mushroom soup.
Today, Campbell's considers this signature recipe to be "the mother of all comfort foods."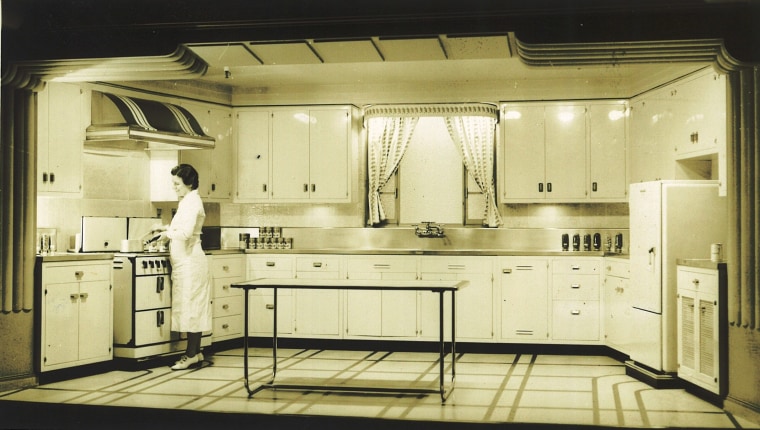 Apparently, what we now know as the green bean casserole was originally called a "Green Bean Bake" and was actually created for an Associated Press feature on easy sides. Campbell Soup Company noted that the recipe was simple, containing only five ingredients, plus French fried onions on top, and took just 10 minutes to make. That simplicity has led to its incredible longevity.
It was also the most popular recipe to ever come out of Campbell Soup's corporate kitchen, according to AP, with the recipe's web page receiving 2.7 million visits during last year's holiday season.
Campbell Soup Company said in a post that Reilly donated the original recipe card to the National Inventors Hall of Fame in 2002, just in case anyone wants to go have a look at the card that started it all.
Today, many home cooks have created their own version of the dish to satisfy different tastes. For example, at my home we use a touch of ranch dressing and sour cream in the mixture with the cream of mushroom soup.
And plenty of celebrity chefs have their own unique twists, too. Cooking Channel's Katie Lee adds in fresh mushrooms and Parmesan cheese, while TODAY Tastemaker Siri Daly tops her casserole with fried shallots.
Campbell Soup Company said, "Dorcas would often share that the first time she made her famous recipe, it did not receive the highest rating in Campbell's internal testing. Yet, it was her persistence and creativity that led to an enduring recipe that will live on for decades to come."
Reilly is survived by her husband, Tom; daughter, Dorcas; and son, Tom; as well as four grandchildren and one great-grandchild.
And, of course, Reilly's legacy will live on with her ever-popular casserole gracing Thanksgiving tables for generations to come.