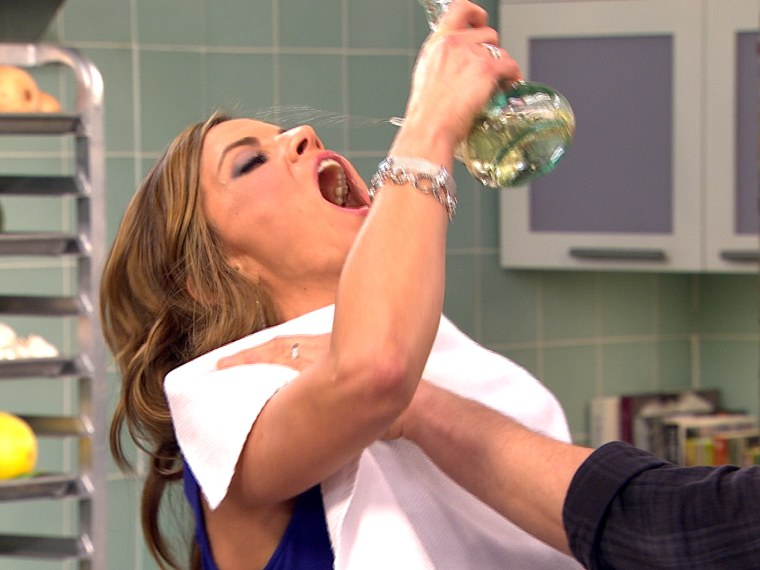 Nope, that wasn't Kathie Lee covered in Cava this morning; it was Natalie Morales, who took a swig of the Spanish sparkling wine – most of which ended up on her face – during a cooking segment.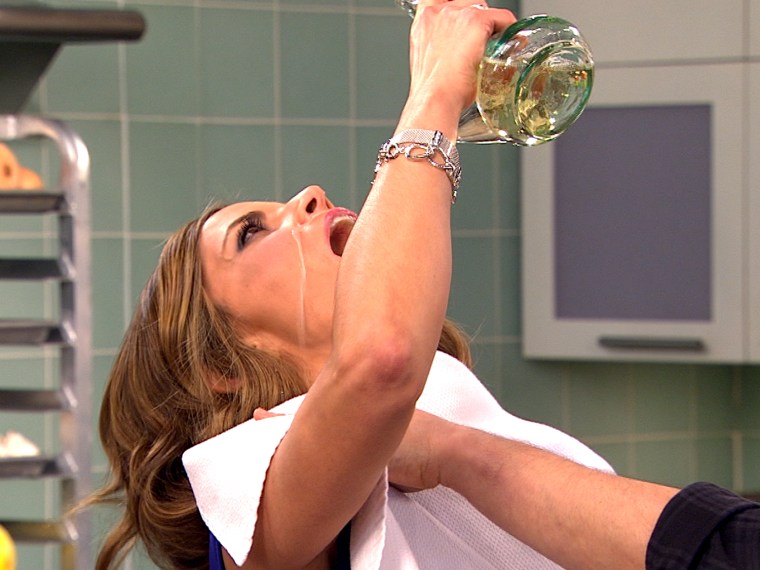 "A party in Spain is not a party unless you drink the porron," said chef Ken Oringer, who was on TODAY cooking up some aromatic, delicious seafood paella. The porron is a pitcher that features a spout, traditionally used in Spain for people to share wine. The porron is slowly pulled away from the imbiber's face, and since revelers' lips never touch it, it's a hygienic and low-maintenance way of party sipping.
Natalie took on the challenge, joking, "Let's see how much I spill." Answer: most of it.
"Is it supposed to come back out?" Al quipped."'Cause that's not that appetizing."
Since Al had so much to say about the matter, chef Oringer told him to "put your money where your mouth is," made him a makeshift bib, and had him join in on the fun.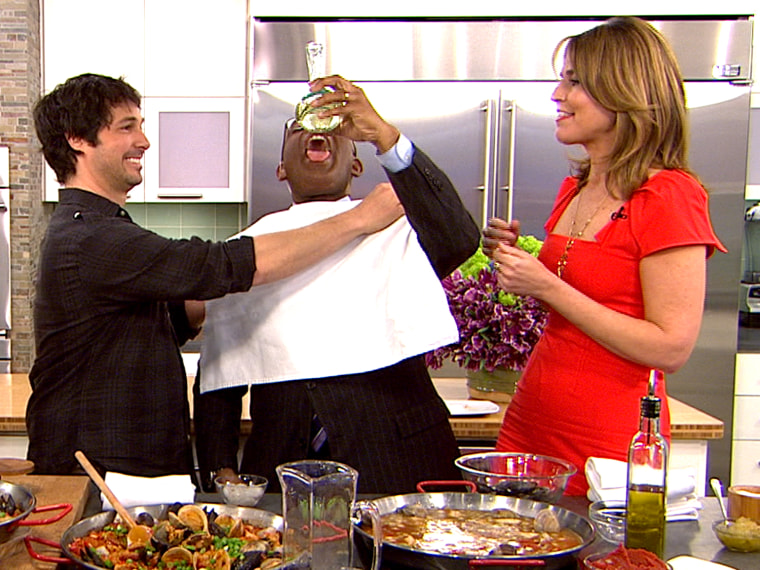 We asked Natalie about her porron experience and, it turns out, she's no newbie.
I have tried drinking out of a porron before. I lived in Madrid, Spain as a teenager and have visited as an adult. It's the thing to do at cultural festivals or other celebrations. I was happy today we were drinking white wine because most times I have red wine, which means a big red wine mess all over your face and clothes. A good rioja and a porron are classic Espana. The idea is that once you get a good stream going, you pull it away farther and farther from your face. It's a competitive sport for some. Clearly I need more practice! --Natalie Morales
It's like college all over again – with way classier beverage.