Casseroles can get a bad rap for being a little ho-hum and stodgy. But these ultimate comfort dishes don't have to be bland and blah — we found food writers across the country who are updating casseroles with modern, fresh ingredients. As a bonus: Every one of the five casserole recipes gathered here can be made in slow cookers. Plus, they provide plenty of leftovers. Now that's a dinner that's a sure winner.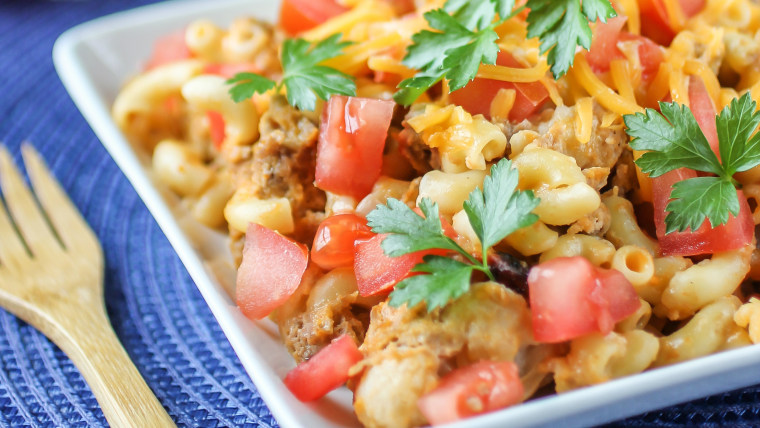 1. Cheeseburger: Grilling hamburgers is not exactly a weeknight-friendly activity. But if you're craving burgers during a hectic summer workweek, break out the slow cooker to make this Crockpot Cheeseburger Casserole from Kristin over at the blog Dizzy, Busy and Hungry. She captures the essence of cheeseburger with chopped pickles, ground turkey, tomato and cheddar. The mom of two teens even manages to get in a vegetable — cauliflower! — and whole grain pasta.
Southwestern squash casserole and 4 more casserole recipes for summer dinners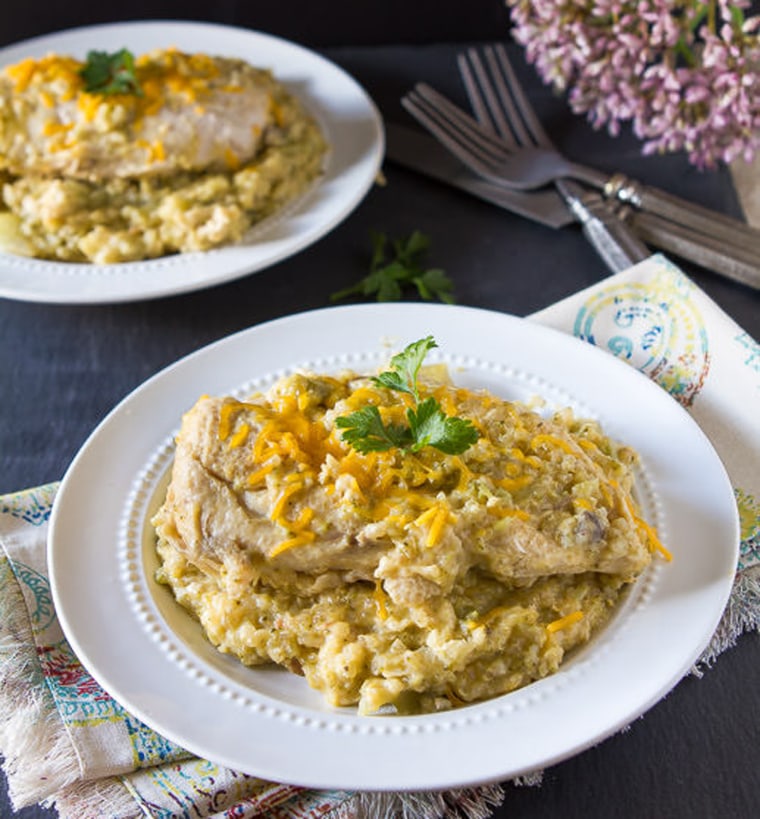 2. Chicken-Broccoli Quinoa: If those chicken, broccoli and rice bakes from childhood occupy a special place in your heart, check out this Chicken-Broccoli Quinoa Casserole from Meagan Wied over at A Zesty Bite. The Texas-based cook and blogger ups the broccoli quotient in her recipe, and she subs in protein-packed quinoa for the rice, giving this old favorite a modern facelift.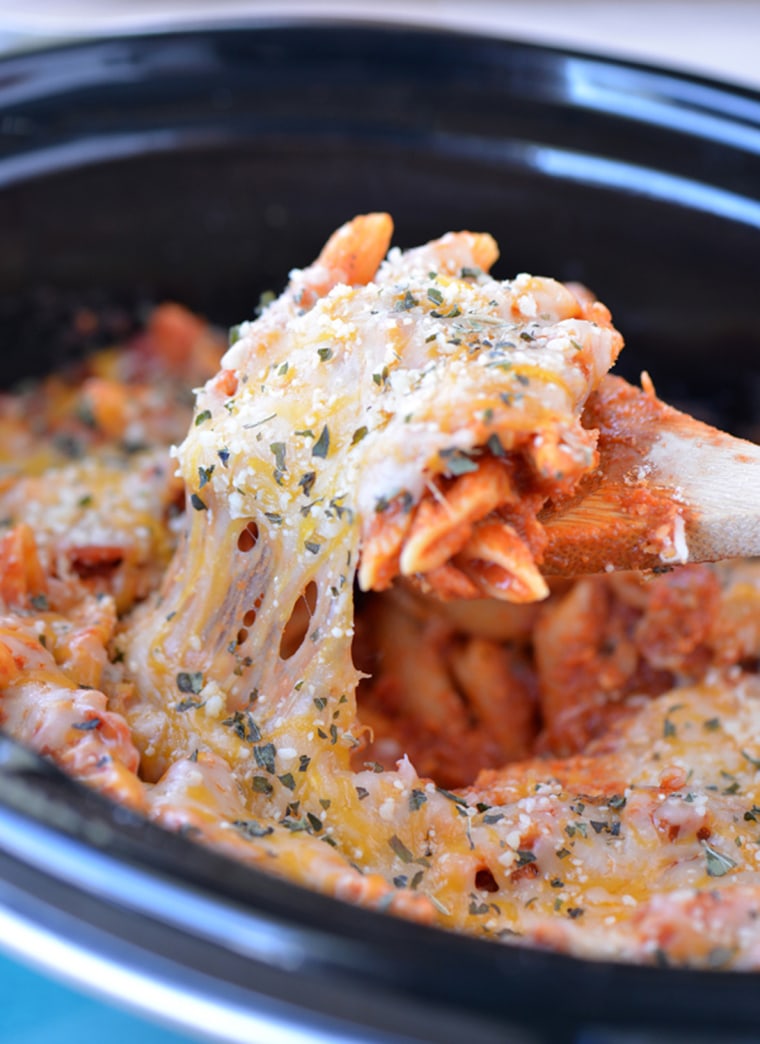 3. Pizza: Sometimes, even stopping to pick up a pizza after work is too much. For those days, plan on coming home to this Slow Cooker Pizza Casserole from Tonia Larson, who specializes in family friendly meals over at her blog, The Gunny Sack. To achieve the uncanny pizza taste, she folds in ingredients like mini pepperoni, oregano, a mixture of tomato and alfredo sauces, and even more cheese. For the carb, she uses ziti, and you don't even have to pre-cook it.
Comfort food gets slimmed down for summer with this healthy veggie casserole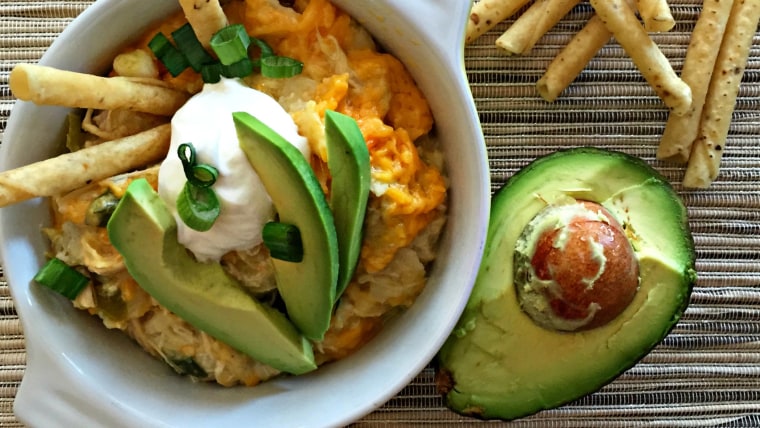 4. Green Chile Chicken Enchilada: Mom of four Michaela Kenkel discovered this Slow Cooker Green Chile Chicken Enchilada dish while reviewing a cookbook, The Magical Slow Cooker, by fellow blogger Sarah Olson. Since then it's become a favorite among many of her readers of her blog, An Affair from the Heart. It's hearty enough for dinner, or fun enough for party food. Make it your own, she suggests, by adding more spice if you'd like, and top it with crushed tortilla chips for crunch.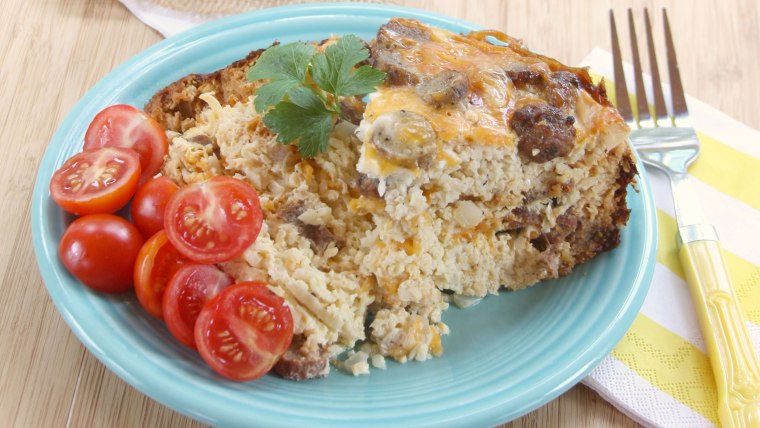 5. Hash Brown-Cauliflower: Breakfast for dinner is just never a bad idea. Especially when it's as easy and nutritious as this Hash Brown Slow Cooker Breakfast Casserole from Brianne Izzo, a former chemical engineer, admitted perfectionist, and author of the blog Cupcakes and Kale Chips. She sneaks shredded cauliflower into the dish, which also happens to be super budget friendly. Use turkey sausage, as she does, or omit for a meatless meal night.