This past weekend, the Coffee and Tea Festival got thousands of people in New York City buzzing with caffeine. The festival was broken into two main sections, one being the Dallis Bros. Coffee's Northeast Regional Barista Competition (which felt like being in an episode of "Portlandia" as coffee freaks truly geeked out). On the other side of the wall, purveyors of coffee, tea and teatime goodies geeked out in their own way. Here, we share some of the fun, tasty finds we came across at the event.
European tea: Get a taste of old-world glamour with a cup of Gorreana Tea Estate's classic orange pekoe tea. Located in Portugal, this tea company has been around since 1883. And since the region doesn't have many insects, the tea is completely pesticide-free and organic.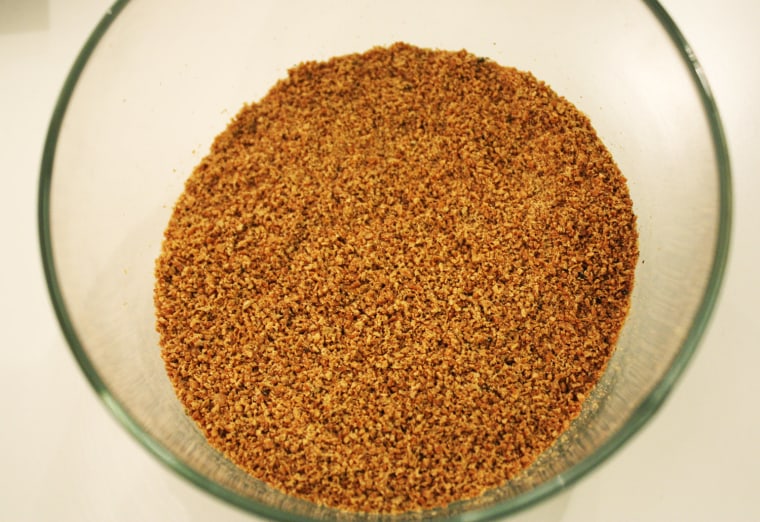 White coffee: In Montreal, ex-Olympic figure skater Craig Buntin developed a way of processing coffee beans that makes people do double takes — he bakes the raw coffee until it turns white. The result is a faintly sweet, nutty bean that gets specially ground, almost to a powder, which Buntin blends with teas to create a super-caffeinated beverage. The young purveyor does everything himself, and while his coffee-tea hybrids aren't available in U.S. stores, you can order online.
Wooden tea infusers: Artist Julia Edgerton Simons in Pennsylvania makes these artfully crafted cherrywood tea nests, a unique way of seeping loose tea leaves. After being diagnosed with Lyme disease, Simons developed the baskets because she didn't want to ingest chemicals from plastic screens and had trouble with tea balls due to arthritis. Hence, her tea nests are practical — and they are beautiful to boot.
Guayusa: What has more caffeine than black tea and mate? Guayusa, a plant found in the Ecuadorian part of the Amazon. Dried and brewed like tea, guayusa leaves contain a natural sweetness that blends nicely with herbs like peppermint, cinnamon, lemongrass, and ginger, making it a lovely addition to your morning caffeine.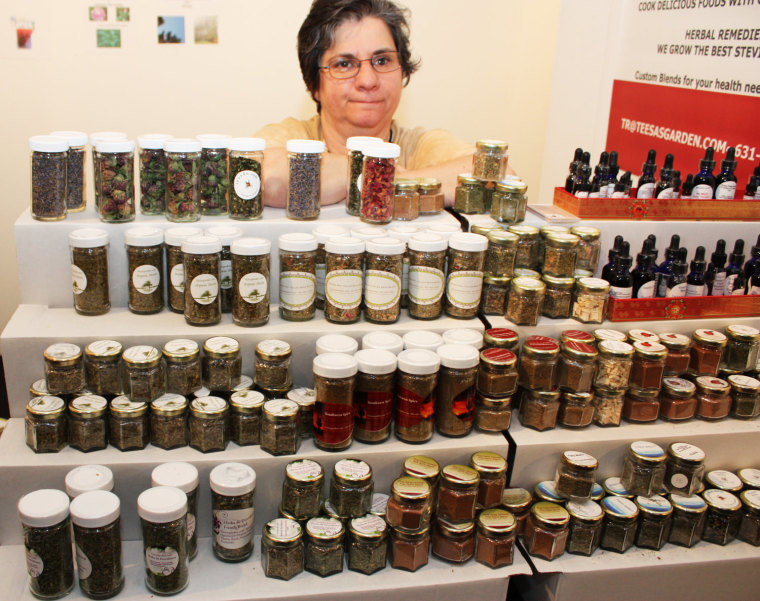 Healing teas: Therese Rose Hoffman has been growing herbs her entire life and says she knows what herbal blends will best help people just by looking at them. She believes in the medicinal use of herbs and spices, and brews them as tasty teas. Her psychic tea proved particularly nice; the combination of lemon balm, chamomile chrysanthemum, lavender and stevia (among other things) calmed the caffeine high from all the other tea and coffee tastings.
Dr. Drip: Each packet of Gordon Grade Coffee Company's Dr. Drip disposable coffee contains a single-serving filter packed with organic, fair-trade coffee. You unfold it like origami and place it over a cup. Pour in the hot water and presto, delicious Arabica coffee, Japanese style.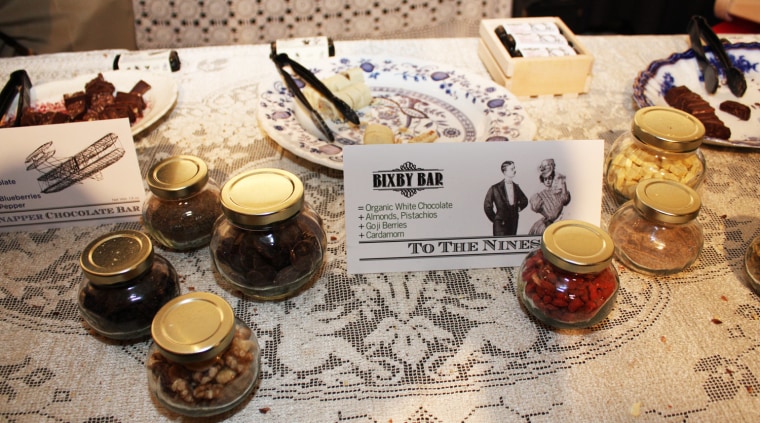 Bixby Bar: Among all the goodies being hawked at the festival, the Bixby Bar stood out. Founded by Kate McAleer in upstate New York, Bixby Bar sells handmade, chocolate-dipped bars that are light and airy and full of good, organic ingredients, including goji berries, cardamom, almonds, dried Bing cherries, and chipotles. Plus they are gluten- and GMO-free, so you can indulge without guilt.
More from Bites: