Raising customized treats to a level beyond toaster selfies and Boomf marshmallows, mega-confectioner Dylan's Candy Bar has just launched the first 3D custom candy printers in the United States. The machines are made by UK-based Katjes Magic Candy Factory and are some of the world's fastest: The process for printing the gummy treats takes less than 10 minutes.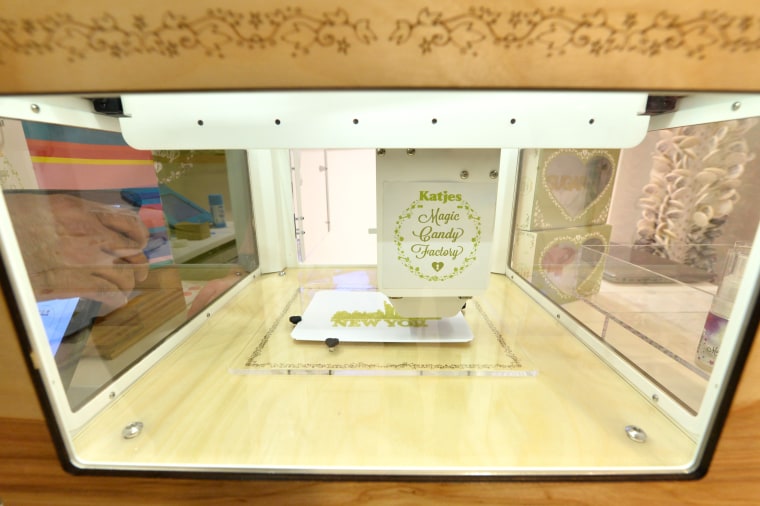 For $20 a session, visitors to the store can design their own 3D candies, either by choosing among pre-made templates (think sea creatures, emoticons and astrological signs) or drawing their own creation. Customers can also submit files such as photo JPGs or PDFs of wedding invitations, which can then be turned into flatter, card-like confections.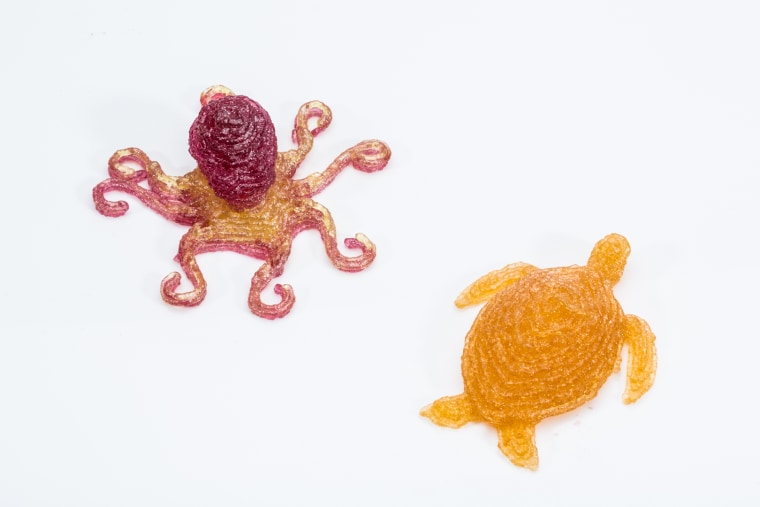 How exactly does this Wonka-esque magic happen? Each printer is connected to a tablet that allows customers to pre-plan their creations, first selecting the design, color and flavor. (Candies may be also finished with glitter, sour or fizzy dust.) Once the image is uploaded, the machine uses a technique called Fused Deposition Modeling to produce the candy. The gummy mixture is heated, then a computer algorithm directs the nozzle to apply it in exactly the right configuration.
Melissa Snover, managing director of Katjes Magic Candy Factory, told Teen Vogue, "In a traditional manufacturing process, we use something called a cornstarch mold, but we have to make around 100,000 bags of one item at a time … This [new] concept allows anyone to be able to create something different and unique every time with no extra cost."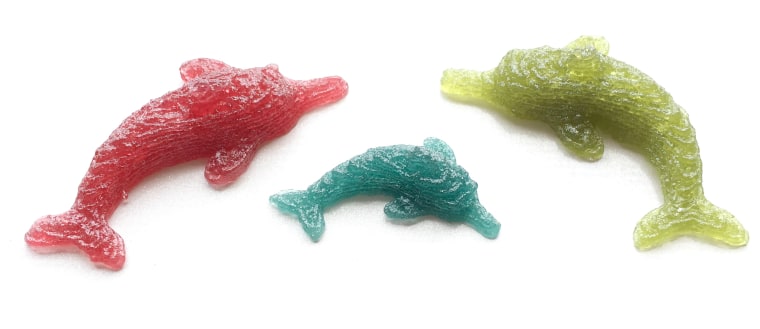 There are currently eight fruit flavors, all made without synthetic additives or dyes: apple, strawberry, raspberry, elderberry, mango, blackcurrant, lemon and one called "tasty tropical blue." All flavors are vegan (made with fruit and vegetable extracts, not gelatin) and free of gluten, dairy products and nuts.
According to a spokesperson for Dylan's Candy Bar, the New York City flagship saw a 30 percent increase in foot traffic when the printers were introduced on Friday. "We've been flooded with calls about custom candies for events and favors and the machines were in constant use," she said. Dylan's Chicago, Miami and Los Angeles locations will introduce the printers in the coming weeks, and online orders will be accepted starting sometime in June.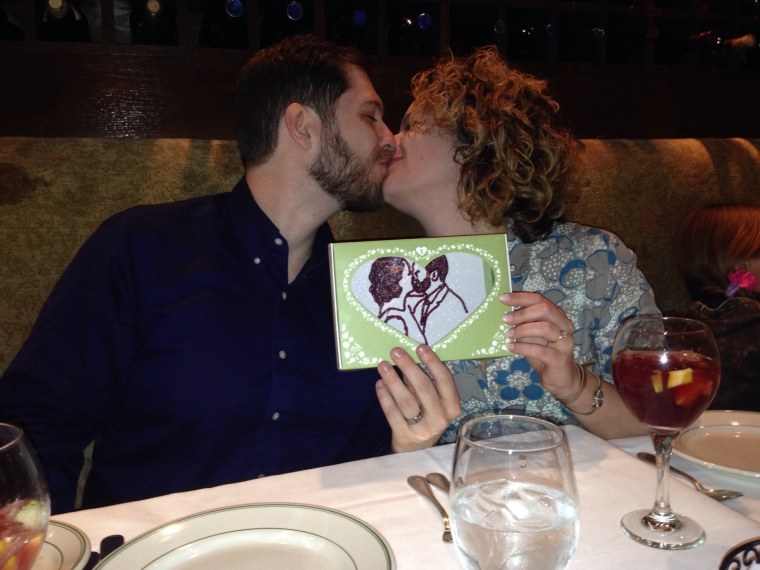 Although simply printed names were a popular option at the Upper East Side store on Friday, one mom chose to create a photo of her son and daughter-in-law kissing on their wedding day. "She ended up giving it to them and told us that her daughter-in-law thought it was so lovely," the rep said.
Looks like the revolution will be gummified.