Everything was awesome for "The Lego Movie," but can fellow toy-box staple Barbie also make it on the big screen? Sony Entertainment announced on Wednesday that the blonde bombshell will get her own big-screen movie. (No word on Ken, but we're guessing he'll be around. He usually is.)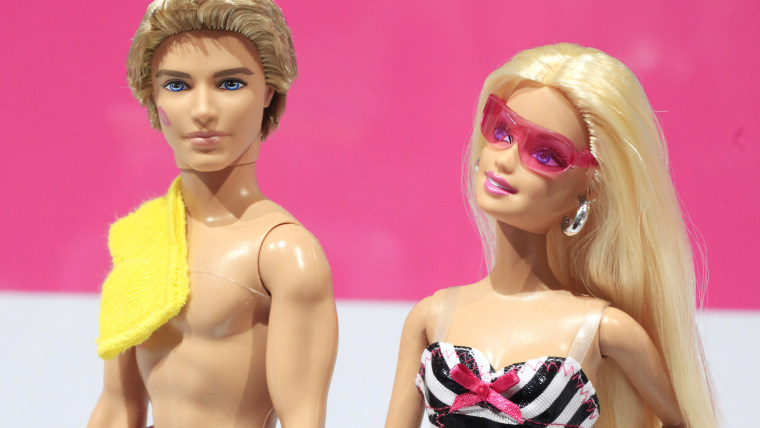 The as-yet unnamed film will be written by Jenny Bicks, who wrote the movie "What a Girl Wants," worked on "Sex and the City" and created the Anne Heche series "Men in Trees." The husband-and-wife team of Walter F. Parkes and Laurie MacDonald, who list the "Men in Black" series among their films, will produce the movie.
Don't expect a straightforward story — "unexpected" and "funny" are the bywords here.
See how the famous doll has changed over five decades.
"We've always thought that the Barbie story had great potential, but a universe of possibilities opened up when Jenny, Walter and Laurie brought us their unexpected, clever and truly funny concept," said Hannah Minghella, president of production for Columbia Pictures. "It captures everything that has made Barbie a classic for generation after generation while also standing on its own, establishing Barbie as a truly original screen character. We're confident that Barbie will delight audiences, no matter where her adventures take her."

Parkes and MacDonald even got in a reference to Barbie's boundless closet. "While it's an overused word, Barbie truly is a legend, a cultural symbol whose career choices have been as unlimited as her wardrobe," the couple said in the statement. "She is about empowerment, but never at the expense of fun. Our hope is to capture all of these aspects of Barbie in a modern take of the character that can appeal to moviegoers of all ages."
Barbie isn't the only doll coming to the big screen. Her onetime competitor Jem, of Jem and the Holograms, is starring in her own movie, which began filming this month. And there seems to be no shortage of pop-culture icons making the jump to film. Marshmallow Peeps and the Disney ride "It's a Small World" are also reportedly cinema-bound.
Of course, the Internet had an opinion about the film. Many opinions, actually.
There's no release date set for the film, but the studio expects to begin production by the end of 2014.