Savannah Guthrie is the co-anchor of NBC News' TODAY. She also serves as NBC News Chief Legal Correspondent. Guthrie joined TODAY as co-host of the third hour and chief legal correspondent in June 2011. Prior to joining TODAY, Guthrie served as NBC News White House Correspondent from December 2008 to June 2011, where she contributed to all NBC News properties, including "NBC Nightly News with Brian Williams," TODAY and msnbc. Guthrie also served as co-host of msnbc's "The Daily Rundown" from January 2010 to June 2011.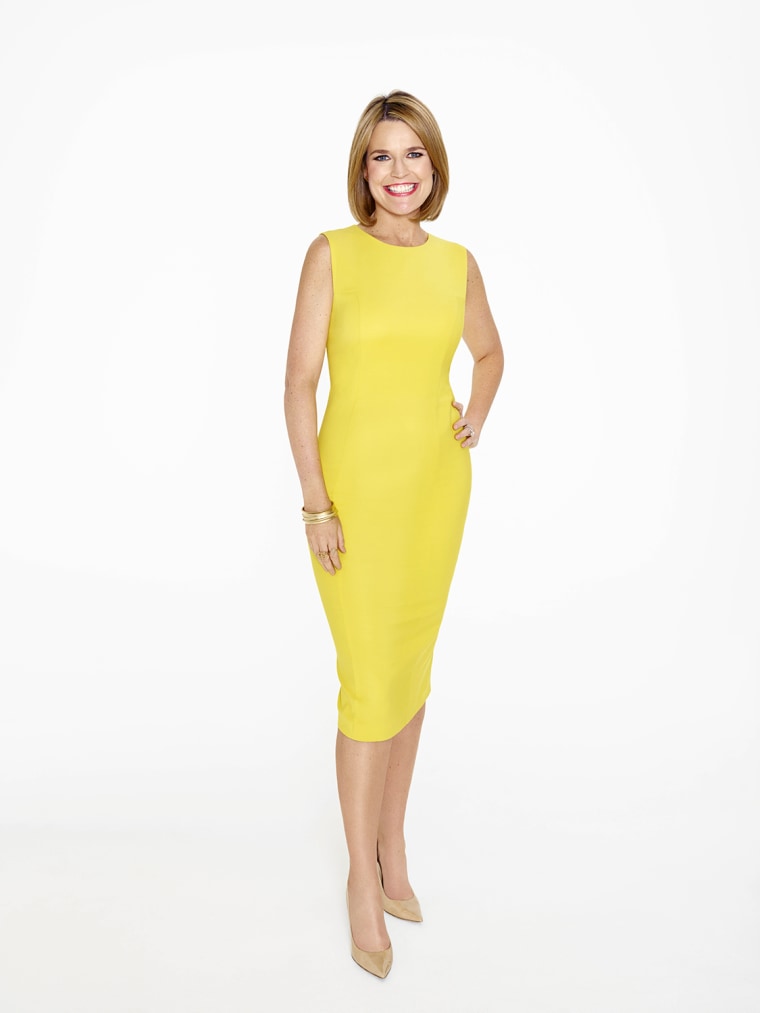 Since joining TODAY, Guthrie has conducted several news-making interviews for the program. In October 2011, Guthrie spent a day in the life with Secretary of State Hillary Clinton. In the exclusive interview, Clinton opened up to Guthrie about life in the spotlight over the last 20 years. In April 2011, Guthrie sat down with Donald Trump in a timely interview in which the billionaire discussed his comments regarding President Obama's birth certificate, raising the debt ceiling, and his shot at the presidential race. In November 2011, Guthrie interviewed Dr. Conrad Murray, who was found guilty of involuntary manslaughter in the death trial of Michael Jackson. The interview, conducted before the verdict was rendered, made headlines and revealed many unknown details of the night Jackson died. Guthrie has also conducted multiple celebrity interviews while at TODAY, including an exclusive sit-down with Academy Award-winner Meryl Streep. 
As NBC News White House Correspondent covering the 2008 presidential elections, Guthrie traveled with Sarah Palin's campaign and was part of the NBC team that ultimately won a 2009 Emmy for their coverage on election night. In May 2011, during one of the biggest news stories in recent times, Guthrie reported exclusive details of the events surrounding details of Osama Bin Laden's death.

Prior to joining NBC News in September 2007, Guthrie was the legal affairs correspondent based in Washington, D.C. for Court TV from 2006 to 2007. Guthrie covered Congress, the Supreme Court, and high-profile court proceedings including the Zacarias Moussaoui trial, the Scooter Libby case, and the Samuel Alito confirmation hearings. From 2004-2006, Guthrie was a national trial correspondent for Court TV. She reported on trials and court proceedings, including the Michael Jackson child molestation case and the Boston clergy sex abuse scandal and trial involving Father Paul Shanley. Guthrie joined Court TV from the law firm of Akin Gump Strauss Hauer and Feld, where she practiced law with an emphasis on white-collar litigation from 2002-2003.
From 2000-2002, Guthrie was a freelance reporter at WRC-TV, the NBC affiliate in Washington, D.C., where she covered the September 11 attacks on the Pentagon and anthrax mailings. Guthrie was also an anchor and reporter for KVOA-TV, the NBC affiliate in Tucson, Ariz., from 1995-1999, specializing in legal affairs and politics. From 1993-1995, Guthrie was an anchor and reporter for KMIZ-TV, the ABC affiliate in Columbia, Mo., where she anchored and produced weekend newscasts.
In addition to the 2008 News & Documentary Emmy Award, Guthrie was also honored with the 2011 Daytime Emmy for Outstanding Morning Program as part of the entire TODAY show staff. In May of 2012, she received a Gracie Award from the Alliance for Women in Media.
In 2002, Guthrie received her Juris Doctor from Georgetown University Law Center, where she graduated magna cum laude. She was a member of Order of the Coif and received the International Academy of Trial Lawyers' Student Advocacy Award for her work with victims of domestic violence. She graduated cum laude from the University of Arizona with a Bachelor of Arts degree in journalism in 1993. She received the top score on the Arizona Bar Exam in 2002.
Follow Savannah on Twitter and Facebook.
Updated June 4, 2013. Originally posted Nov. 17, 2007.