I've been in a pretty cool aircraft before. After all, my brother is a Master Sergeant who works on F-15s, so he let me sit in one. Granted, it was parked in a hangar and had no plan on moving anytime soon. But still...
When I got the opportunity to sit in the jump seat of the cockpit of a Marine Corps V-22 Osprey, I was thrilled. And knowing we were actually going to leave the ground this time, I was even more psyched. 
Now I'm no Jenna Wolfe. I don't have those nerves of steel when it comes to joyrides in fast moving objects. I have to admit, I was a little nervous when I heard this aircraft could take off like a helicopter, then transform into a plane — in mid-air, mind you — and accelerate to 300 mph. I was warned that the acceleration thrusts you back into the seat with a very impressive force. But I suited up and was ready for the mission.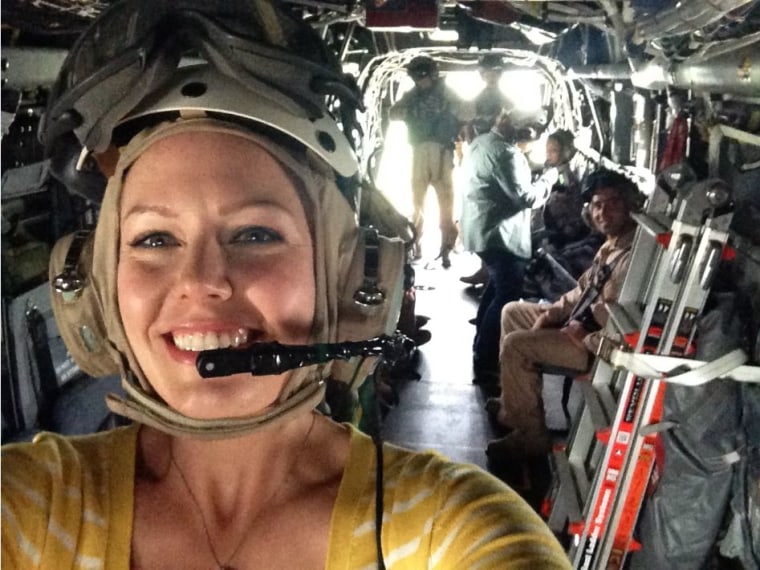 When we walked out onto the tarmac to board the beast, the sheer force from the propellers knocked me off balance. Good thing we had that noise-canceling headgear to block out some of the sound because if it sounded anything like the way it felt, I'm not sure I'd be hearing much of anything right now.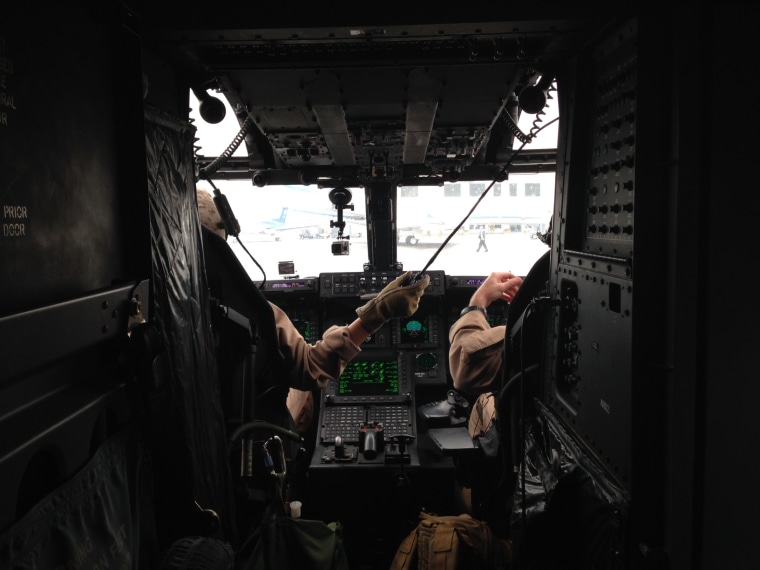 Once on board, I walked through this little doorway into the cockpit in between our Marine pilot, Major Eric Griggs, and his co-pilot, Captain Shelby Goudy. This door was then shut and became my jump seat. After taking 15 minutes to figure out the four-prong seatbelt, I was ready to go. But first...let me take a selfie.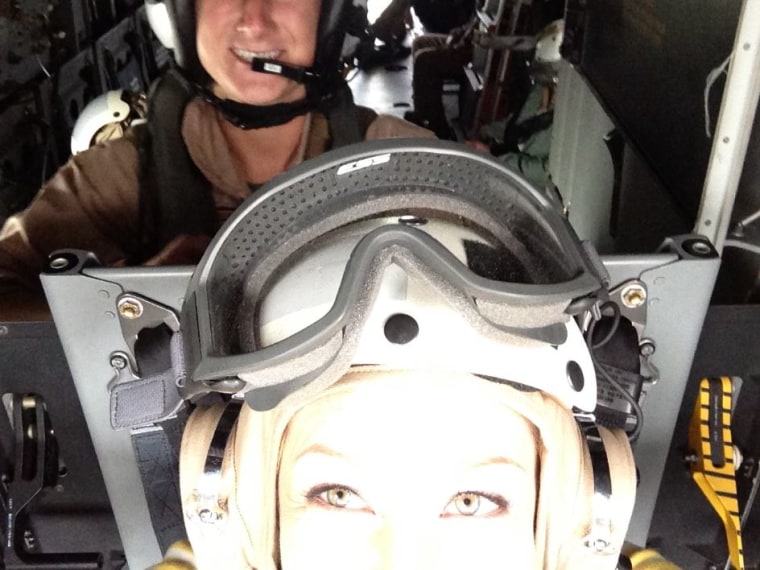 Simply sitting there on the ground, the view was pretty surreal: Marines walking in front of us, getting ready to board their chopper. Soon, after some huge rumbles, we were ready to take off.
Once we got up in the air, the visibility was so poor that we had to keep lowering our height. We ended up flying in this Osprey about 300 feet above New York City high rises. Any higher and we got lost in the clouds. Doesn't everyone get a little lost in New York City, though? Have no fear, we had a super high-tech, very expensive piece of equipment that helped us find our way: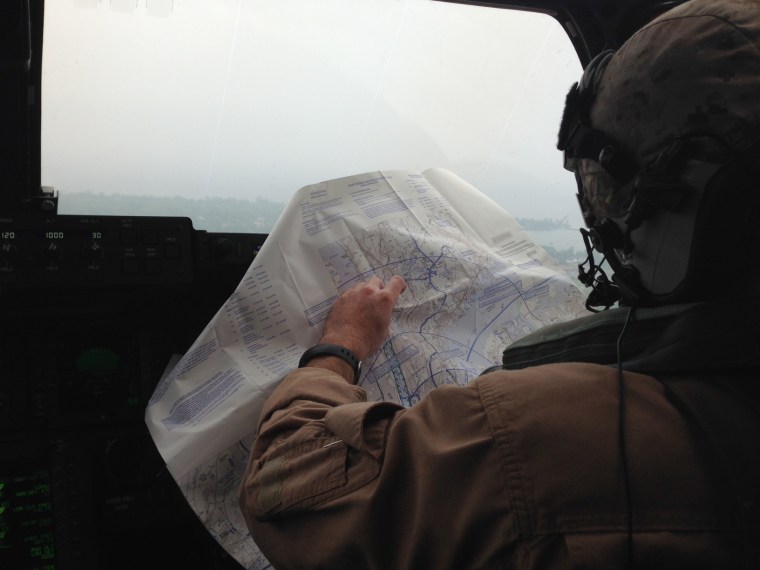 Because of the clouds, we never got the chance to transform into airplane mode and surge to 300 mph, which, in all honesty, I'm not that upset about. If we could have gone into airplane mode, our 15-minute flight to Glen Cove, Long Island from Teterboro, New Jersey might have taken only five minutes instead. Before I knew it, we were about to land, helicopter-style, right in the middle of a baseball field, cheered on by local students.

Our recruitment outreach mission for Fleet Week was complete. It was a true honor and privilege to fly with the few, the proud, the Marines. Oorah!