It's always been a bit confusing to figure out when Generation X ends and the millennial generation begins — and now a new cohort has emerged between the two groups that has folks in their mid-to-late 30s feeling, well, old.
If you were born in the early 1980s, congratulations! You are now considered a geriatric millennial.
Don't believe me? Author Erica Dhawan, an expert on digital teamwork, published a recent Medium article explaining why "geriatric millennials," which she defines as those born between 1980 and 1985, are so adept at knowing how to work across generational divides.
Dhawan explains why this "special micro-generation" are perfectly situated to lead hybrid workforces of the future.
For starters, they're "comfortable with both analog and digital forms of communication," Dhawan argues. They were the first generation to grow up with PCs in their homes. But they've also experienced enough years away from screens to know how to communicate face-to-face.
Their "hands-on experience with pre-digital communication" means they can "read the subtext of an SMS just as well as they can pick up on a client's hesitation in their facial expressions during an in-person meeting," writes Dhawan.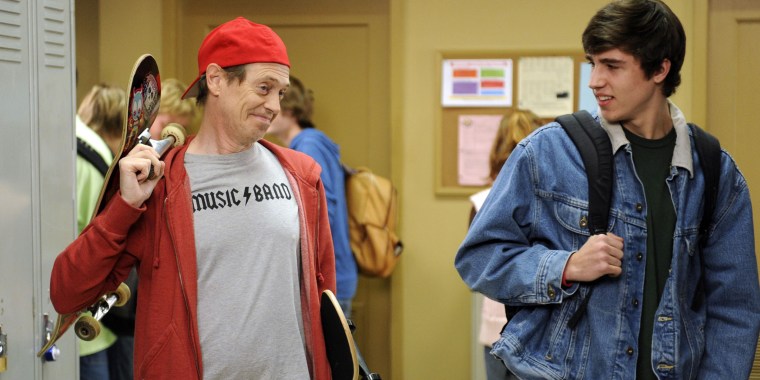 "They are neither ignorant of technology nor so engrossed in it that a voicemail inspires fear," she adds.
Consider, too, that some of world's leading CEOs are older millennials: Facebook's Mark Zuckerberg, born in 1984; Reddit's Alex Ohanian, born in 1983; Rent the Runway's Jennifer Fleiss, born in 1985; and Airbnb's Brian Chesky, born in 1981.
All of this sounds pretty great ... except for the name "geriatric millennials."
After reading Dhawan's article, many Twitter users sounded off, hilariously so, about their new old-timer status.
"Come and call me a 'geriatric millennial' to my face," wrote one.
Another user expressed her outrage with a GIF of Alicia Silverstone's "Clueless" character Cher saying "As if!"
"I prefer 'elder Millennial' or 'Xennial.' Geriatric?!" she asked.
Someone else wanted to know if the new moniker came with any discount perks.
To be fair, not everyone hated being called "geriatric." Some closeted olds felt positively seen by their new senior status.
"Just found out I am a 'geriatric millennial.' I embrace this new designation and I implore all you damn kids to get off my lawn," one user wrote.
"'Geriatric millennial' actually resonates with me very much. Like that's *exactly* how I feel," another shared.
"Blessed and honoured to be considered a Geriatric Millennial," wrote one of the cohort, who included a photo of Sophia from "The Golden Girls."
As the Twitter brouhaha went on, Medium tweeted a funny follow-up disclaimer about the article. "We understand some are having *feelings* about this title," it read.
The platform then invited readers to vote on a new name for their generation, even offering a few suggestions. Among them? "seasoned millennials," "preeminent millennials" and "original millennials™."
Related: