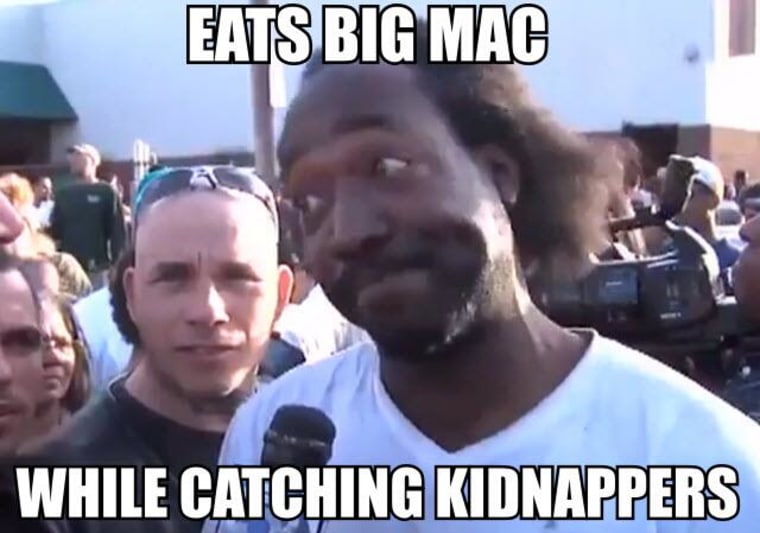 Charles Ramsey, the man whose decision to investigate screams coming from a neighboring home led to the discovery of three women who'd been missing for years, is being celebrated as a hero — particularly online.
A recording of the 911 call Ramsey placed as well as various television interviews are serving as fodder for the meme machine, especially his observation that "I knew something was wrong when a little pretty white girl ran into a black man's arms. Dead giveaway." Our friends at BuzzFeed were clearly on top of tracking the latest images, GIFs, sound bites and more, while Gawker set the record straight, labeling the straight-talking Ramsey "hilarious."
Comedian Patton Oswalt replied to the "dead giveaway" remark in a tweet:
Oswalt wasn't the only one turning to Twitter to praise Ramsey. The official account for McDonald's, whose food Ramsey namechecked during his big interview, tweeted that the company will "be in touch":
Ramsey's employer, restaurant Hodge's Cleveland, also expressed pride via its Twitter account:
The Weekly World News, home of Bat Boy and other bizarre areas of interest, played things surprisingly straight: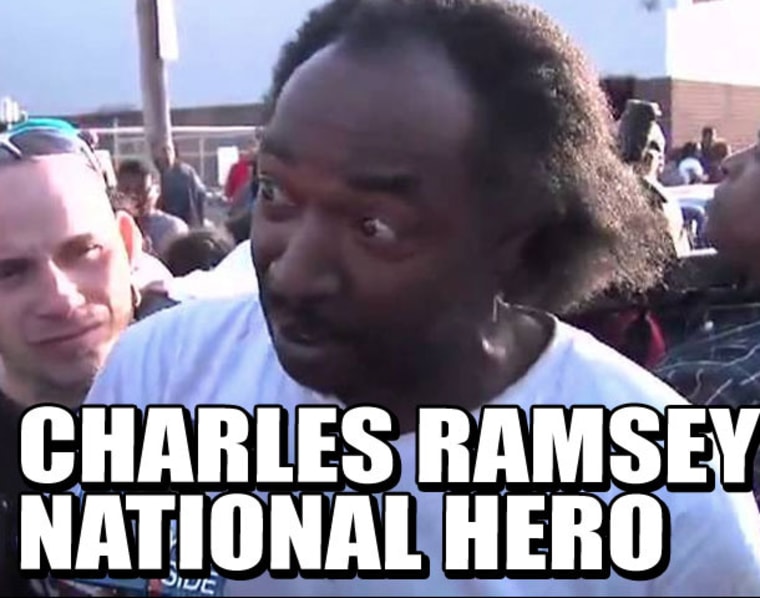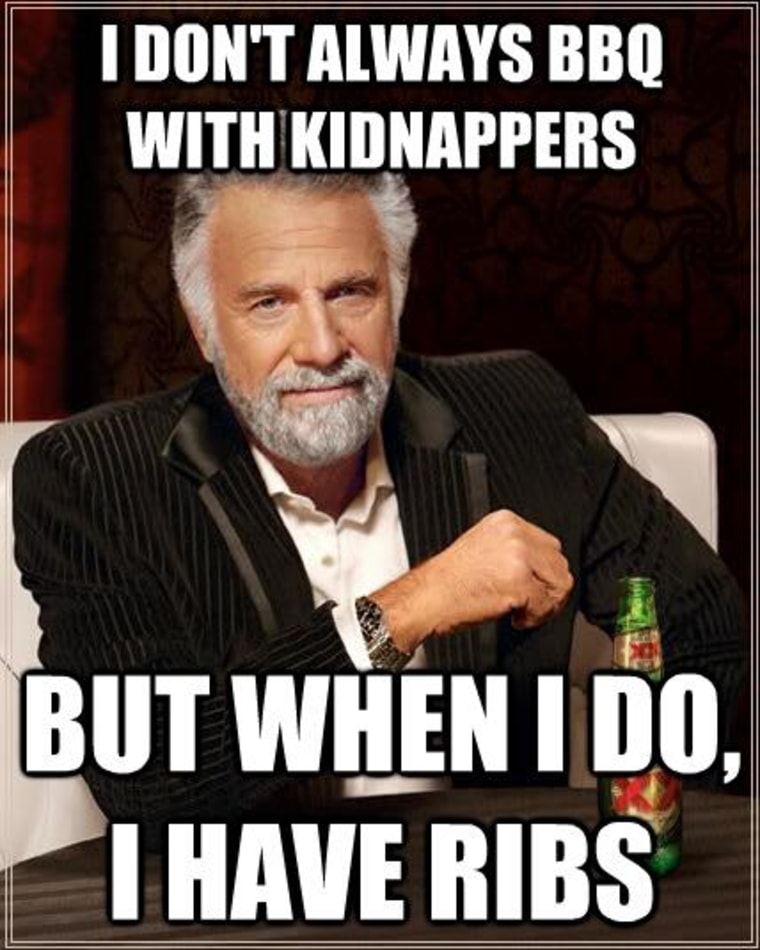 Ramsey's ebullient candor left meme makers with plenty of lines to choose from for their masterpieces. Be it about Ramsey's revelation that he'd shared BBQ ribs with the kidnappers, his liberal use of the word "bro," remarks about the size of the kidnappers' testicles, or just about any other well-delivered line.

Given the sheer volume of images and other items flooding in, it's no surprise that "Charles Ramsey" quickly became trending topic on Twitter, worldwide.
The folks at Know Your Meme already got started on researching an entry for the hero, noting that "tweets mentioning 'Charles Ramsey' peaked on May 7th at 9:49 a.m. ET," according to Twitter analytics site Topsy.
Know Your Meme also compiled some of the top trending images related to Ramsey.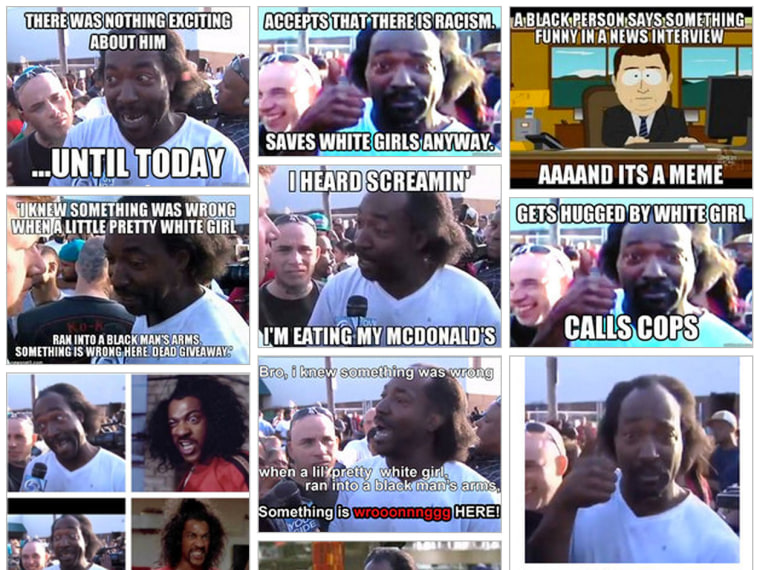 Of course, the ultimate sign you've become Internet famous is if you've been "Auto-Tuned" — had your words set to music via a popular pitch-correction tool. While the Gregory Brothers, the YouTube hitmakers behind the popular Auto-Tune the News video series, haven't worked anything up just yet, many rushed to remix the interview. Here's our (current) favorite:
Want more tech news or interesting links? You'll get plenty of both if you keep up with Rosa Golijan, the writer of this post, by following her on Twitter, subscribing to her Facebook posts, or circling her on Google+.