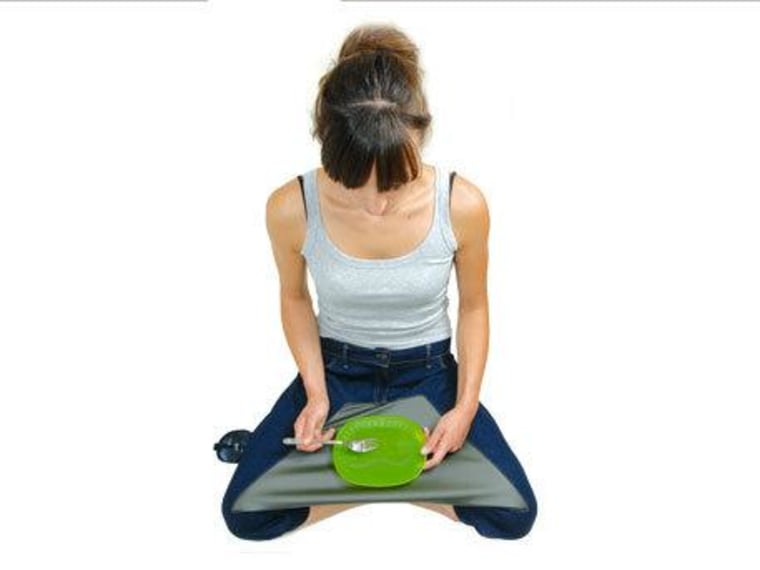 By Jada Wong, Styleite
In case you've ever sat cross-legged at an outdoor picnic and thought, "Man, I wish I could just eat off my lap instead of holding a plate, fork, and cup!", today's your lucky day. Introducing the "Pic Nic Pant" — and, yup, it's exactly what it sounds like.
An Italian company called Acquacalda has created a pair of denim capri pants that feature a piece of fabric between the thighs. The flap spreads out when you sit cross-legged, so it doubles as a plate. It even has a pocket on the outside of the thigh to hold a drink! Oh those Italians, they just think of everything.
We give props to Acquacalda for creating the most literal example of functional fashion (although it seems as if it's not yet available for the public to purchase). But seriously, who thinks of this stuff?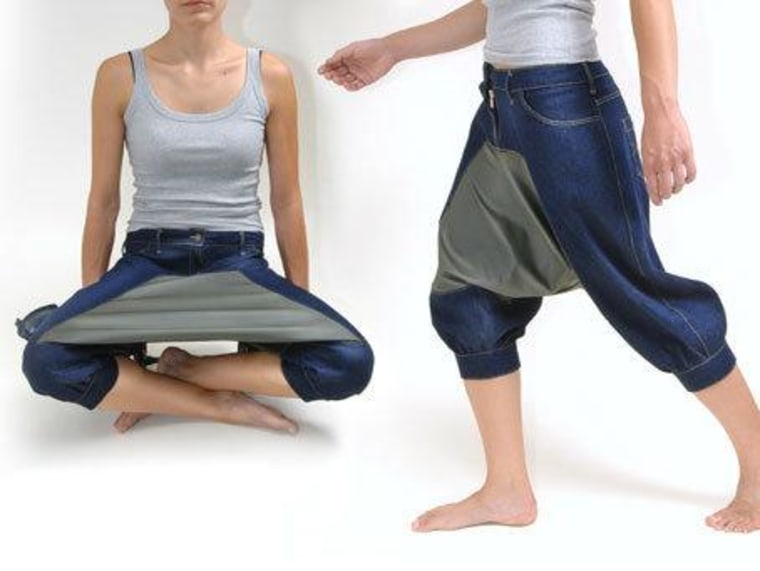 More: Oops! Kate Moss Forgot To Zip Her Pants
Jennifer Lawrence Goes Pantsless For Latest Magazine Cover