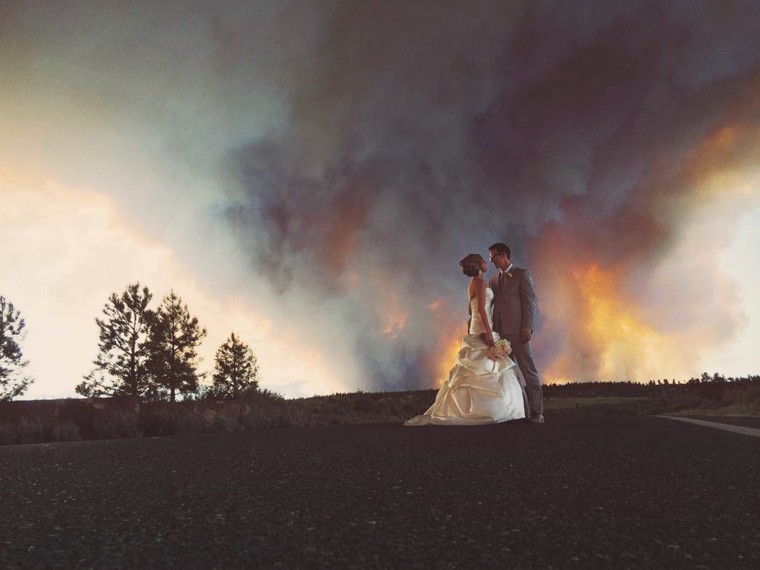 Dramatic photos of a bride and groom kissing before the backdrop of an encroaching wildfire have gone viral.
But the smoke and flames that consumed forests just outside Bend, Oregon nearly extinguished April and Michael Wolber's plans to tie the knot on Saturday.
The couple was on the verge of saying, "I do," in a wedding ceremony at Rock Springs Ranch, when a small brush fire nearby got out of hand. Just a half hour before April was supposed to walk down the aisle, a fire truck pulled up.
"It was like a movie," Michael Wolber told The Oregonian, "We saw a fire truck roll up with sirens blaring."
Michael Wolber wasn't going to let the fire destroy their wedding day.
"I remember looking at the pastor saying . . . I have to marry April today, and I have to marry her here," the groom told Fox 12 Oregon.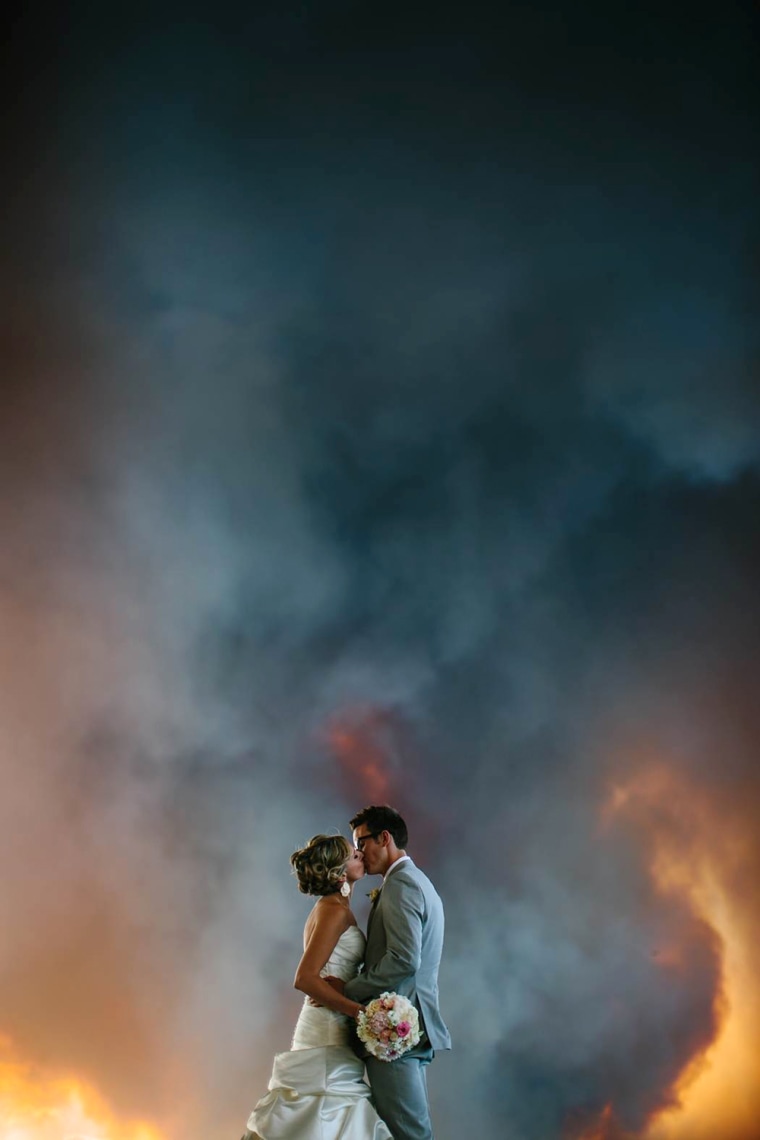 Fortunately, the firefighters relented. The ceremony was performed in half the slated time. Soon after Michael gave April a kiss and a quick dip before their stunning, smoky backdrop, the wedding party evacuated to a backup reception location, Bend's Drake Park.
The photo snapped of the lovers had garnered nearly 90,000 likes on Facebook by Tuesday morning.
Michael Wolber told the Oregonian it was "the most beautiful ceremony either of us could have ever imagined."