Do you scoff at face creams that come with outrageous price tags? If you're skeptical, we don't blame you. There's a lot of hype that goes into selling any beauty product — and that's particularly true when it comes to a crazy-expensive one. But a product can't succeed on hype alone, particularly when that product claims to transform your skin. At the very least it has to feel luxurious, smell amazing, and be beautifully packaged — or else even a socialite isn't going to buy it.
To find out if expensive creams are more than just nice formulas in pretty jars, we set out to uncover exactly what makes a spendy moisturizer so spendy. Here are six of the priciest moisturizers, and our editors' takes on whether or not they're worth the cash.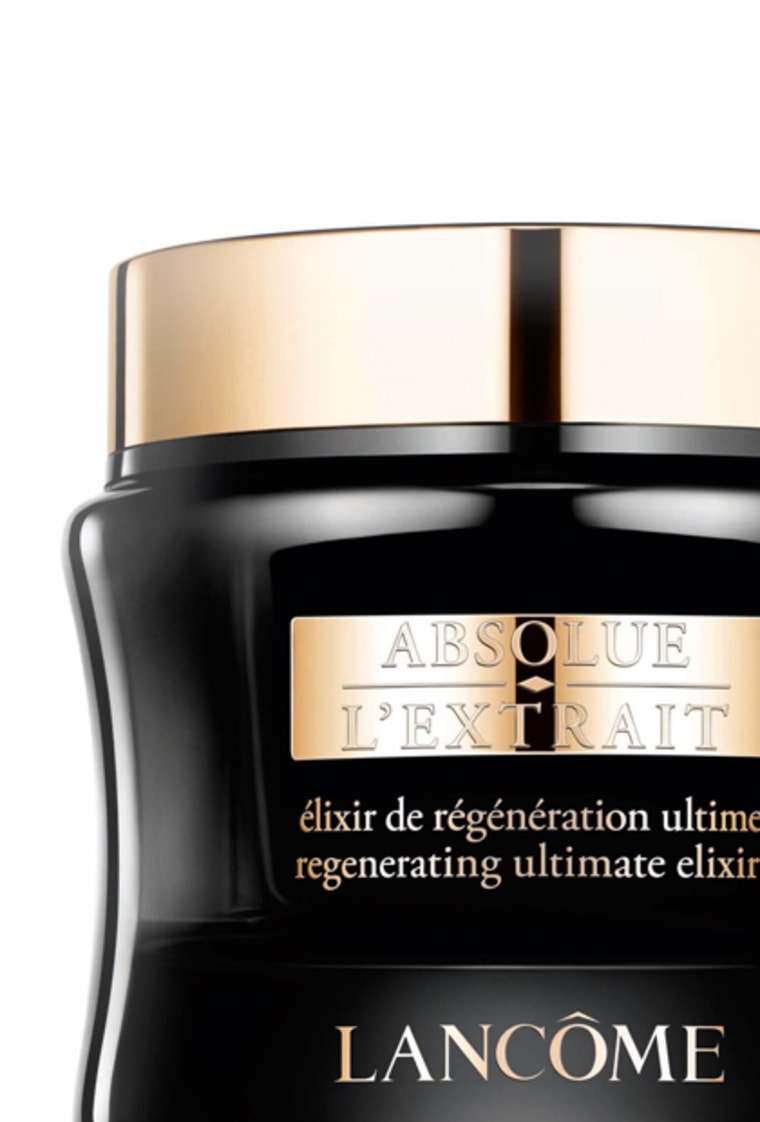 The Newcomer: Lancôme Absolue L'Extrait Regenerating Ultimate Elixir, $350 for 1.7 ounces
The Research: Lancôme spent a decade working on Absolue L'Extrait and, in the process, developed a unique, environmentally-friendly technique for harvesting plant cells. It's called Fermogenesis, and they're the only ones to have this technology.
The Ingredients: The Lancôme Rose — a specific rose variety and also the Lancôme symbol — is what makes this cream so special. Each container contains up to two million rose native cells, which, in turn, help skin cells regenerate.
The Packaging: When it came time to design the jar, Lancôme looked to their archives — from the year 1936. They modeled this hefty black and gold pot after their first iconic cream, Nutrix. Absolue L'Extrait also comes with a stainless steel "petal" — a spoon-like tool you can use to apply the moisturizer. Because of the unique shape of the jar and extra space needed for the petal, Lancôme commissioned special boxes for the cream, and each jar is packaged by hand.
Our Take: "The smell is absurdly divine, and the light cream absorbs quickly into the skin. I felt moisturized with no residue, and could see a bit more radiance after using it. I didn't notice more firmness or elasticity, but I only had enough for a week. I'd definitely use it again." — Beth Mayall-Traglia, TotalBeauty.com Editor-in-Chief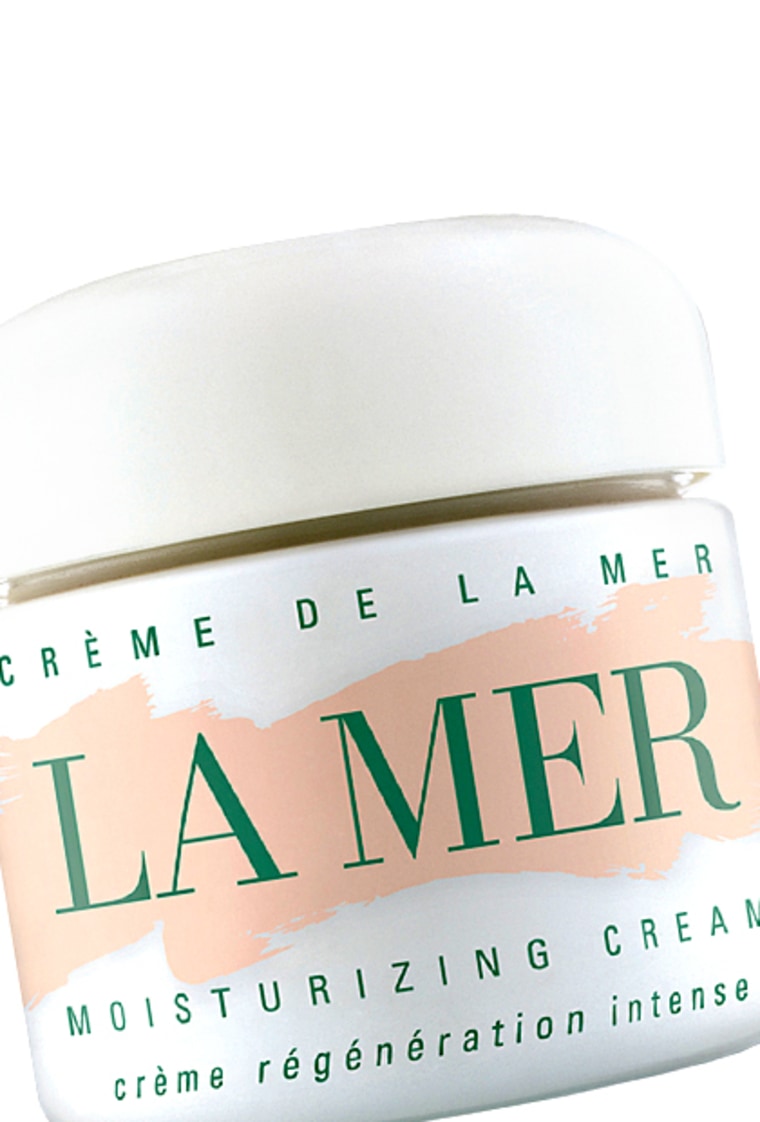 The Icon: La Mer Crème de la Mer, $275 for 2 ounces
The Research: After aerospace physicist Max Huber suffered chemical burns in an accident, he spent the next 12 years and 6,000 experiments developing this famous cream. That was more than 40 years ago, and the original formula remains unchanged.
The Ingredients: The thing that makes La Mer so one-of-a-kind is the "Miracle Broth," a mix of fermented sea kelp, vitamins, and minerals that are suspended within the moisturizer. How, exactly, the broth works to revive the skin is a mystery — even to the scientists who created it.
The Packaging: It comes in a simple white glass jar — but keep an eye out for limited edition versions every year for World Oceans Day on June 8th.
Our Take: "I have used La Mer for 15 years, and I can't imagine not having it. I love everything about it — the scent, the consistency, the way it sinks into my skin. I don't use it every night — it's too rich for that — but I do use it a few times a week. It's the best at keeping my skin hydrated." — Audrey Fine, Special Projects Editor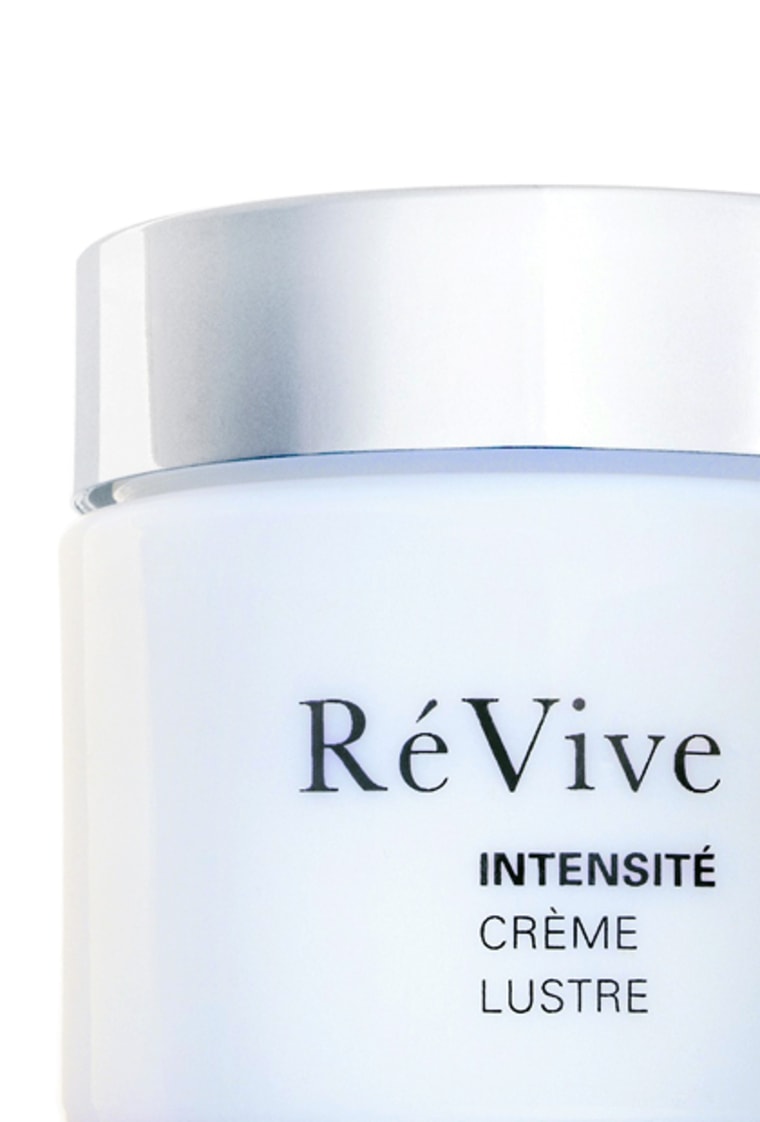 Doctor-Designed: ReVive Intensité Crème Lustre, $375 for 2 ounces
The Research: ReVive was created by Harvard-educated plastic surgeon Gregory Bays Brown, MD, who wanted to help his patients achieve the radiant, luminous skin they could never get with surgery. The key element of all ReVive products is Nobel Prize-winning technology called RES (Renewal Epidermal Science). Brown first began working with epidermal growth factor when he was treating burn patients and later came up with RES, which is a complex cocktail of bioengineered molecules.
The Ingredients: Like all ReVive products, this face cream contains RES. But unlike most moisturizers, it contains enzymes to gently exfoliate the skin. It also has light-reflecting particles that make your complexion look instantly brighter.
The Packaging: A plain white and silver jar.
Out Take: "It feels rich without being too thick. When I apply it at night, I notice that my skin is softer and brighter in the AM." — Dawn Davis, NYC Beauty Editor
More from TotalBeauty:
Beauty Gift Sets So Pretty You Don't Need To Wrap Em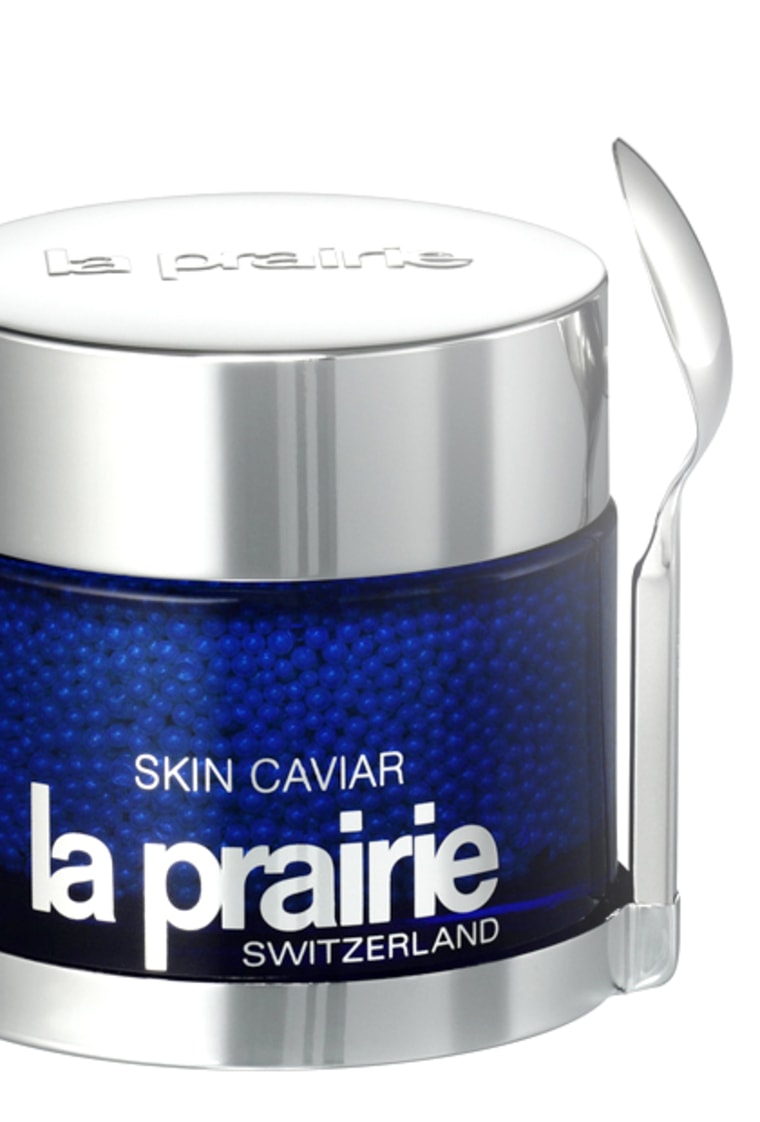 Luxurious on purpose: La Prairie Skin Caviar Luxe Cream, $425 for 1.7 ounces
The Research: It's the 25th anniversary of the Skin Caviar collection. (Skin Caviar Dermo Beads launched in 1987, and the Luxe Cream first hit shelves in 1998.) The fascinating part of the story is the way La Prairie "discovered" caviar as an ingredient: The Creative Development Group in Switzerland liked the way it sounded. The economy was booming, and they wanted to formulate a product that would be the epitome of luxury. Naturally, they thought of caviar — the fact that it has incredible skin care benefits was secondary.
The Ingredients: The Caviar Firming Complex stimulates collagen production to firm and lift your complexion. This cream also contains antioxidants, an alpha hydroxy acid complex, and rich moisturizers.
The Packaging: A cobalt blue and silver jar that comes with a little silver "caviar" spoon. The matching silver box is adorable — like a gift box.
Our Take: "I've tried this one from time to time over the years. I always feel like I'm just getting fun, lovely packaging and that it doesn't really do much other than moisturize." — Audrey Fine, Special Projects Editor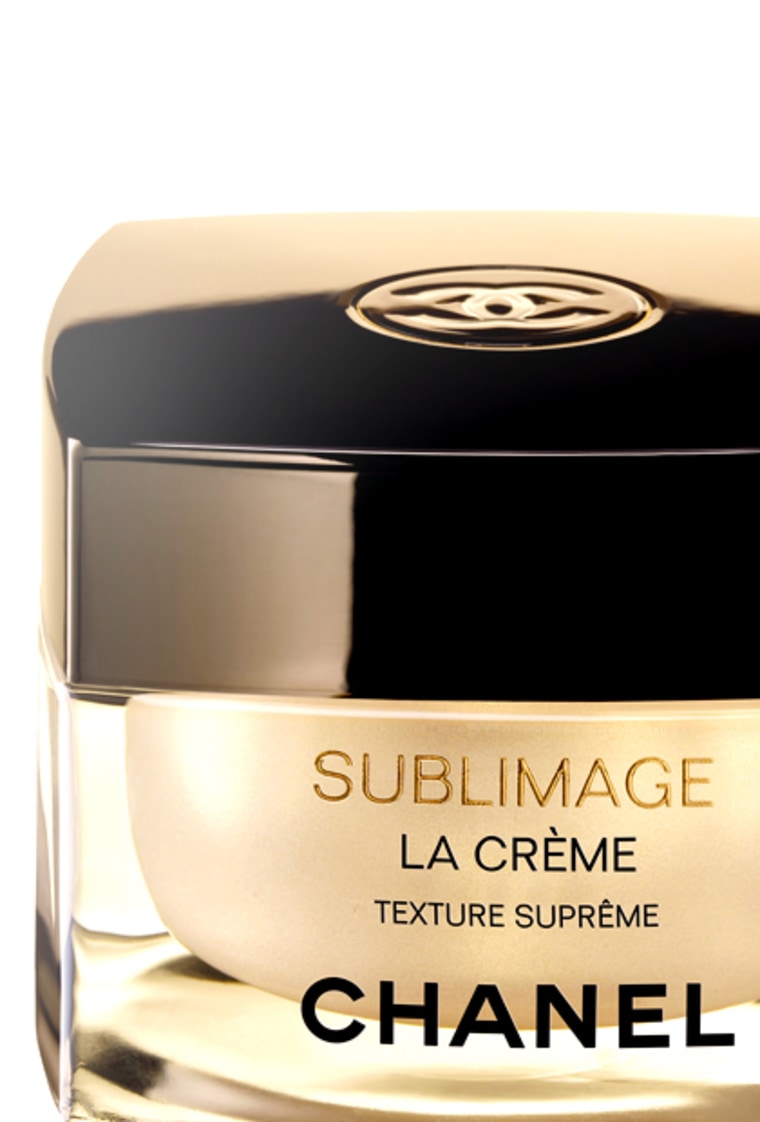 Designer Appeal: Chanel Sublimage La Crème, $390 for 1.7 ounces
The Research: Chanel labs focused on one specific plant — Vanilla Planifolia from Madagascar — and then developed a special, proprietary purification technique to harvest it.
The Ingredients: Rather than overwhelming the formula with an army of different ingredients — which can sometimes cancel each other out when it comes to benefits — Chanel focused on one source. They blend both the fruit and the flower from the rare Vanilla plant to create something they named Enriched Planifolia PFA. It makes skin dewy, smoothes and softens texture, and firms.
The Packaging: A gorgeous black and gold jar features the iconic Chanel logo on the cap.
Our Take: "I tried it for a week and noticed a difference in the texture of my complexion — it's softer and feels more hydrated even a few hours after I apply the cream. And what can I say — I'm a sucker for the C's." — Dawn Davis, NYC Beauty Editor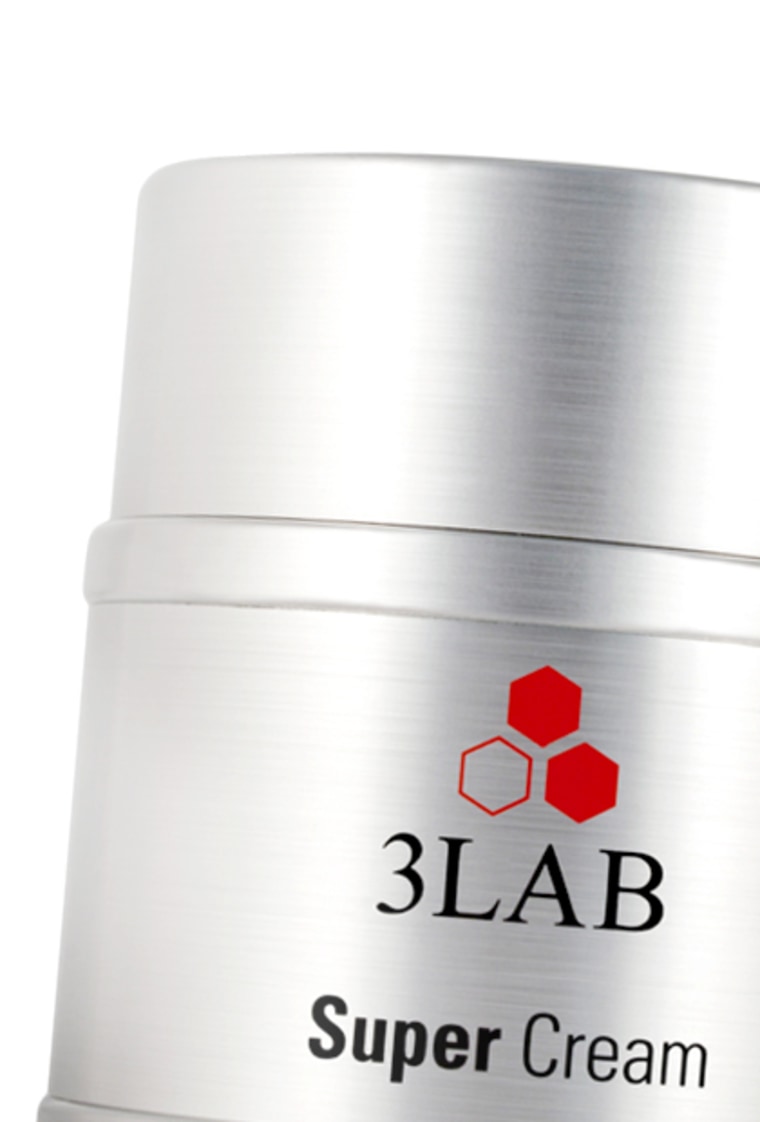 The Bank-Breaker: 3 Lab Super Cream, $875 for 1.7 ounces
The Research: It's common sense that a face cream isn't going to do much if it sits on your skin and doesn't absorb into your cells. That's why this product is all about the delivery system, which 3Lab scientists have dubbed X-50 and is basically a GPS system for your skin care.
The Ingredients: 3Lab went all out when it came to ingredients: They packed in all of the hottest — and priciest — ingredients available right now. The star is a peptide, Pantothenic Acid-Heptapeptide-Cu, which stimulates collagen and elastin production. The cream also contains rare Swiss apple stem cells (a powerful anti-ager) and Dragon's Blood extract (an anti-inflammatory).
The Packaging: The brushed-metal jar is minimalist — especially in comparison to what's inside.
Our Take: "I just started using this one, so it's too early for significant results, but so far I'd say it's a nice light cream that leaves my skin feeling hydrated and a little more radiant. No collagen results yet, but that would be nice!" — Beth Mayall-Traglia, Editor-in-Chief
Now that you know about the most expensive creams out there, find out which one this Hollywood legend loves most.
More from TotalBeauty: