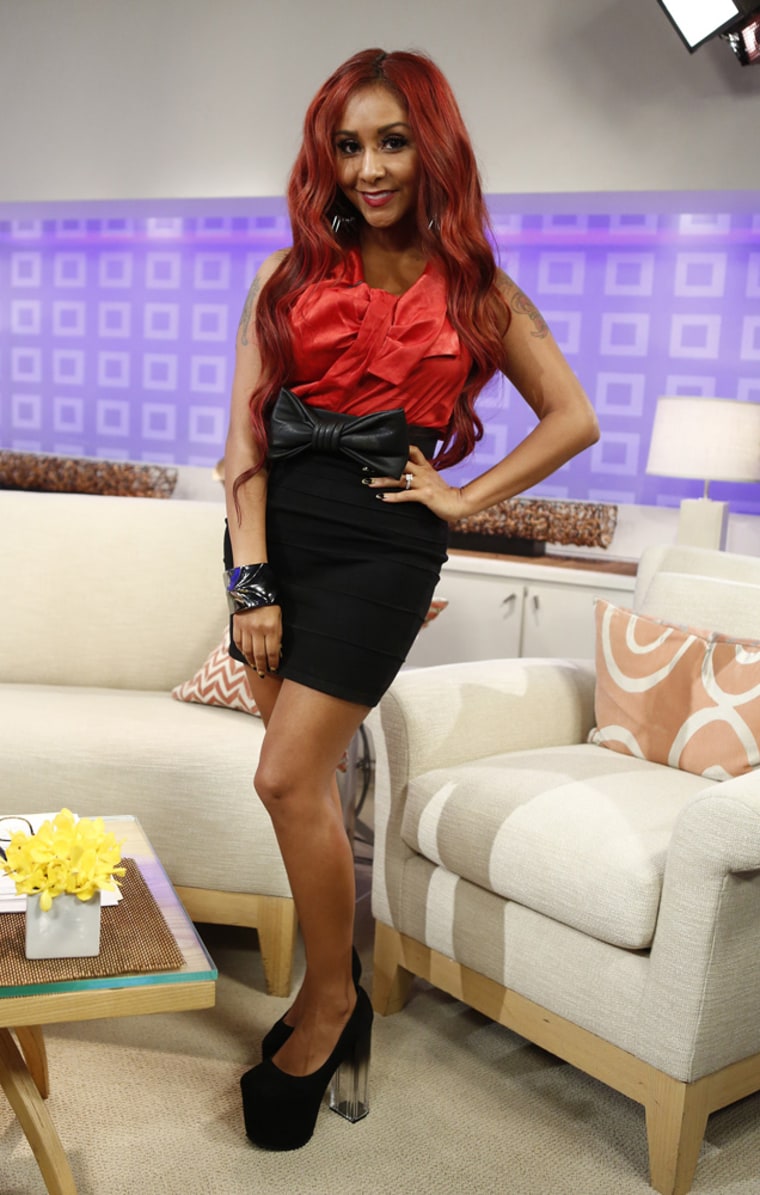 Stylish guests are sharing their outfit inspiration for a new series, What I wore TODAY.
"Snookie and JWOWW" star Nicole 'Snooki' Polizzi was on TODAY Tuesday to show off her new, slimmed-down figure. Since the birth of her son Lorenzo last August, the former "Jersey Shore" castmate has shed more than just her baby weight, dropping 42 lbs.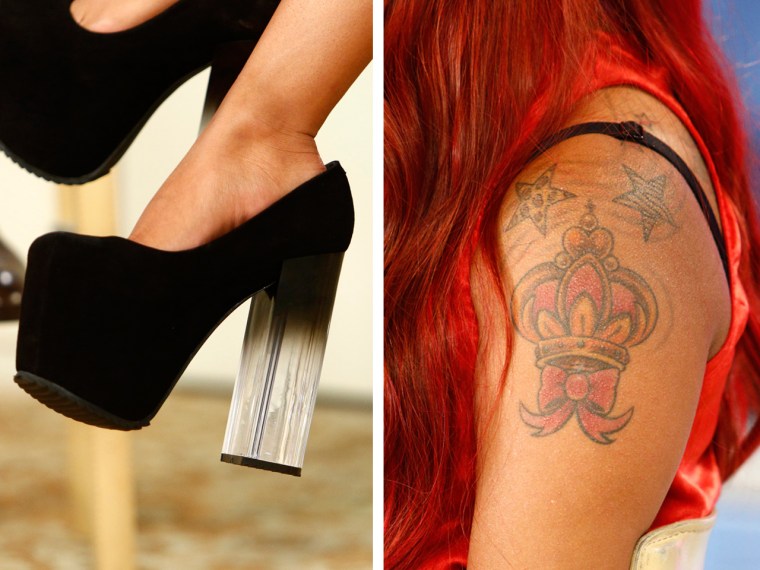 Did you love Snooki's outfit on Tuesday? Here's what she was wearing:
UNIF heels (she guesses these are the highest heels she owns, at nearly seven inches tall)

Ruffled top from DHStyles.com

Bracelet and earrings from "Snooki Couture" at StyleQueen.com
Polizzi says the key to her style is shopping online.
"I shop at a lot of discount stores online, because I can't go to the mall ... this (top) was like $20" Polizzi said.
Polizzi's outfit let her put some tattoos on display, including a crowned lion on her left shoulder, which she said she got while taping the "Jersey Shore" reunion, and on her left arm, a tattoo of crown she got while in Las Vegas. Polizzi has two additional tattoos on her back, including angel wings surrounding an inscription of her last name and the names of family members who have passed away.
Polizzi told TODAY.com that pregnancy didn't put a cramp in her style.
"I didn't do maternity (clothing) because I'm so small," Polizzi said. "I just wore larges and mediums."