It's time to vamp it up! Just because Halloween is only one day a year doesn't mean you can't channel your inner dark side all season long.
We're not telling you to go all goth on us, but we are suggesting you take a ride on the wild side and go for a vampire-inspired, deep-purple lip. Dark colors aren't only for your nails (like Essie's insanely popular "Wicked" color); oxblood, burgundy, Bordeaux and eggplant hues look amazing on lips, too.
We'd never thought we love a dark lip so much until the team at Rouge NY showed us just how to kill that vamped-up look.
V is for... Vampy lips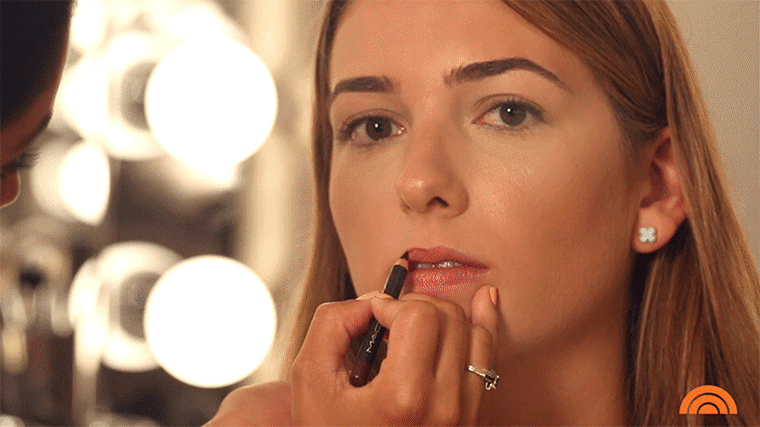 Line your lips with a matching lip liner. Be careful to follow the lip exactly — dark colors are unforgiving with mistakes. Pro tip: Go for a color with purple tones to avoid the retro, bright-red lip. That's a different look altogether!
Fill in the entirely of your lips with the liner. This will help the lipstick color last longer.
Apply lipstick in a similar hue on top.
Reline your lips to ensure a clean edge. There's nothing worse than smudged lip color, especially when it's dark and noticeable.
Grab a tissue and carefully blot your lips to remove any excess lipstick and get an even tone.
What's 'W', you ask? Take a peek at our A-Z Beauty GIF-tionary to learn a beauty trend for each letter of the alphabet.