Few high school girls get the opportunity to wear a designer dress to prom — and even fewer sport one worn by a Hollywood star.
But Jessica Casanova got to dazzle in one of Gina Rodriguez's Golden Globes gowns ... just by asking!
Back in February, the New York teen tweeted Rodriguez about the navy Zac Posen dress she wore to the 2016 awards show.
RELATED: Gina Rodriguez watches her teary Golden Globes speech for the first time
And in an act that shocked Casanova — and the Twitter world, too — the "Jane the Virgin" actress responded!
While Rodriguez didn't actually own the navy gown, she did have the black Badgley Mischka dress she wore to the 2015 Golden Globes. the actress offered it to her to wear to her prom, which was held just before the Memorial Day weekend!
RELATED: 'Jane the Virgin' star Gina Rodriguez: I credit my big family for my success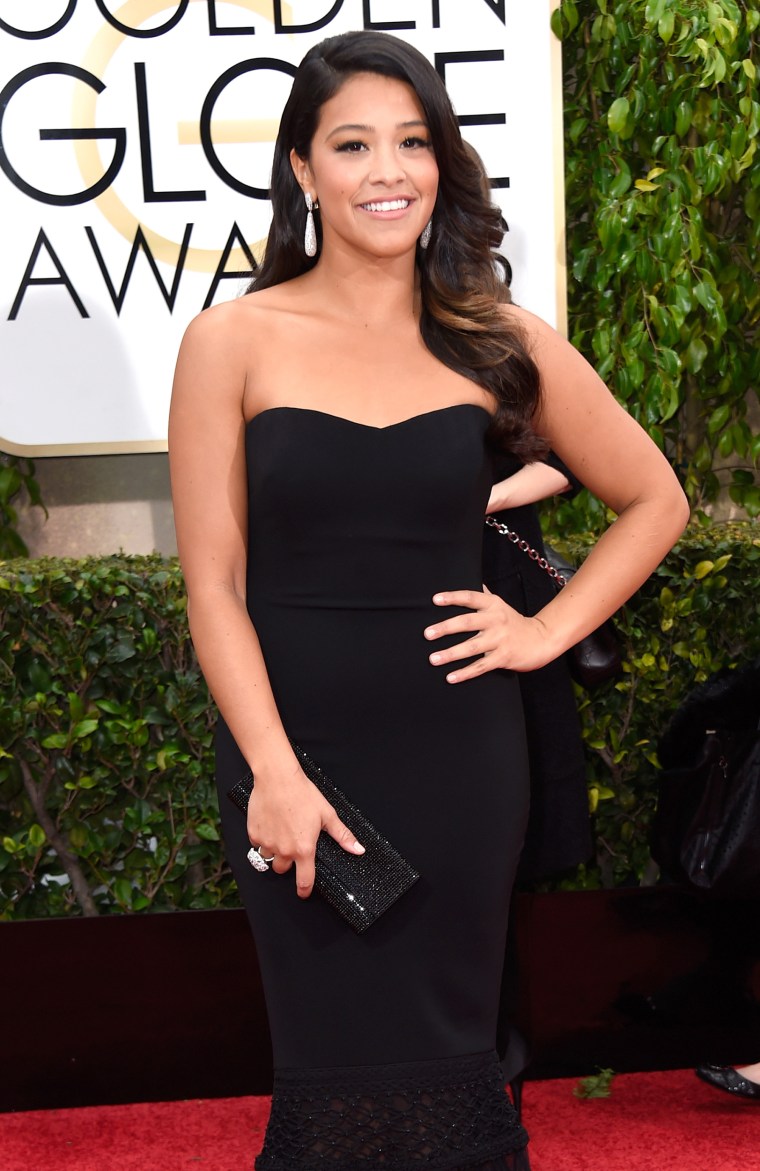 Here's the full conversation between Rodriguez and Casanova from February:
When another fan suggested this could be the start of a "Sisterhood of the Traveling Gina Golden Globes Dress" chain, Rodriguez replied that it was something she was already contemplating.
This sparked an outpouring of tweets from fans and another response from Rodriguez.
Is this really the start of a new 'sisterhood'? And, if so, how do we join?
So, how did it all work out? As Casanova noted in a tweet:
Yes, you sure did!
This post was originally published Feb. 1, 2016. It has since been updated.