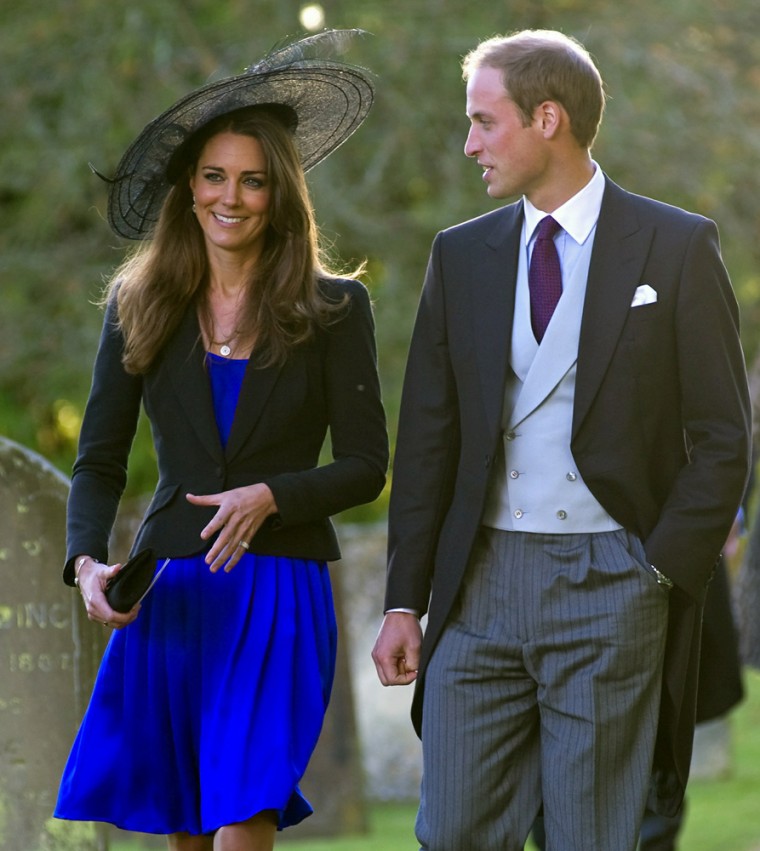 Two hats worn by Duchess Kate back when she was Prince William's girlfriend sold for an incredible $10,836 at auction on Tuesday, more than double the highest estimates.
The number is even more impressive given that the hats were never actually owned by Kate, but rather rented from a local store. Rental receipts and diary entries showing Kate's appointments in the store were auctioned off together with the hats.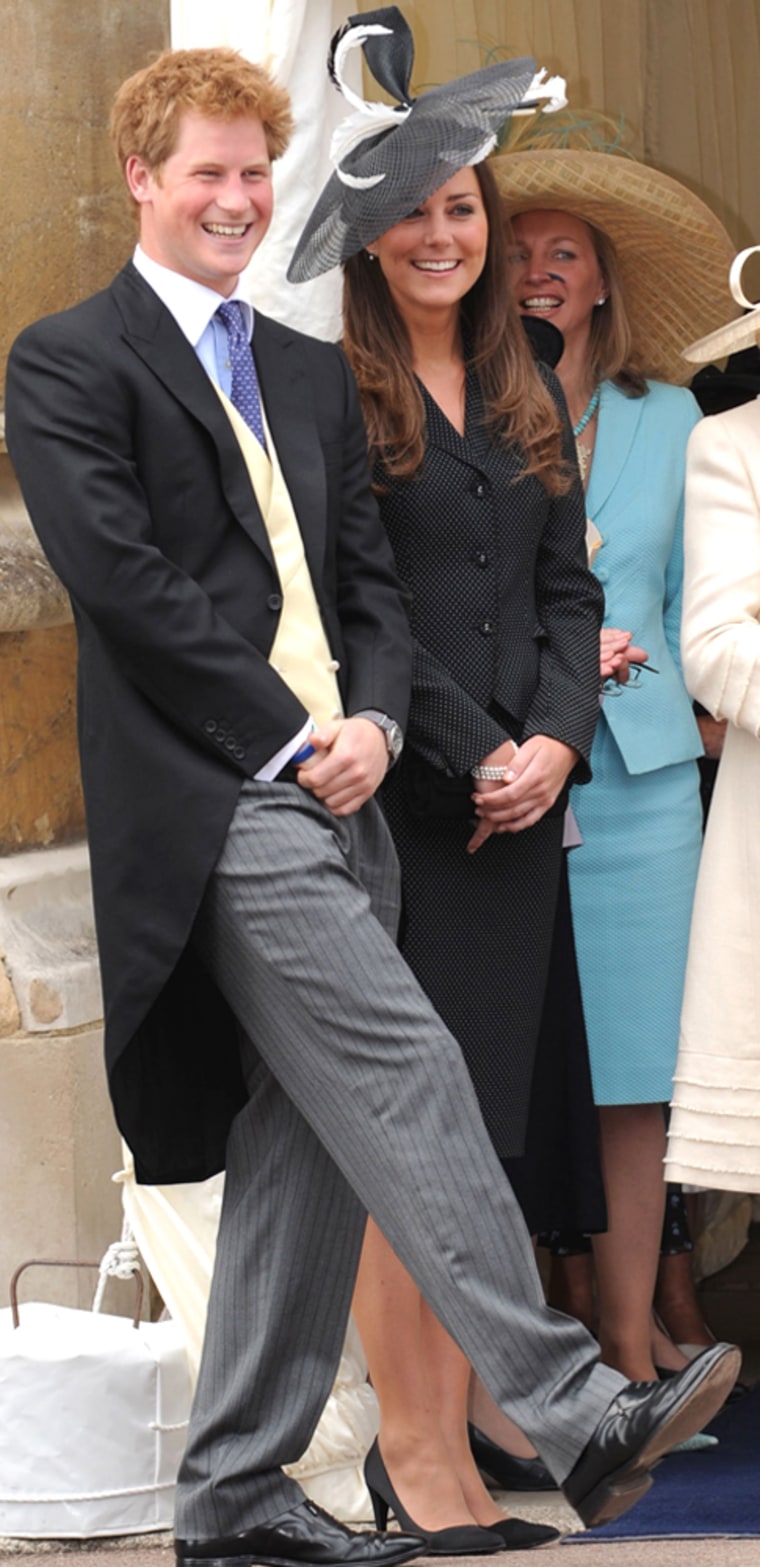 The black saucer hat with white feathers, designed by Philip Somerville, sold for $5,031 to an as-yet-unnamed buyer. Duchess Kate wore the creation in 2008 to the Order of the Garter parade in Windsor, and was photographed giggling with Prince Harry as the knights — including her future husband — Prince William, passed by.
The second hat, also a black saucer hat with feathers, was worn by Kate to a wedding in October 2010, just weeks before she and William made the news of their engagement public. Its label reads Get Ahead Hats, and the vendor's diary entry shows that Kate was accompanied on her shopping trip by her mother. It sold for $5,805 at the auction.
Before the auction, there was massive interest in the hats, particularly from collectors outside the U.K., according to Kerry Taylor of Kerry Taylor Auctions, which is selling the hats. The hats were estimated to sell for between $1,540 to $2,309 each, but even before the auction, Taylor admitted that they could easily exceed those expectations.
In 2011, Taylor auctioned off the see-through dress Kate wore in a fashion show at St. Andrews University in 2002. It was expected to sell for around $15,400, and ended up going for nearly eight times that amount at $120,063.
More: Thrifty Kate Middleton's rented her hats, and now you could own one
Who pays for Duchess Kate's $56,000 wardrobe?
Glamping? Duchess Kate camps outdoors in $500 boots, Zara jeans