If there's one person who deserves your most thoughtful consideration this holiday gifting season, it's mom. Treating her to something special this Christmas is just one small way to say thank you for all the many things she does for you throughout the year.
Shopping for the right gift for your mom (or any of the moms in your life) doesn't have to be stressful, even if you're not quite sure what she wants. The simple act of listening should reveal some ideas — pay attention to how she spends her free time, what travel ideas she mentions or even what shows she watches.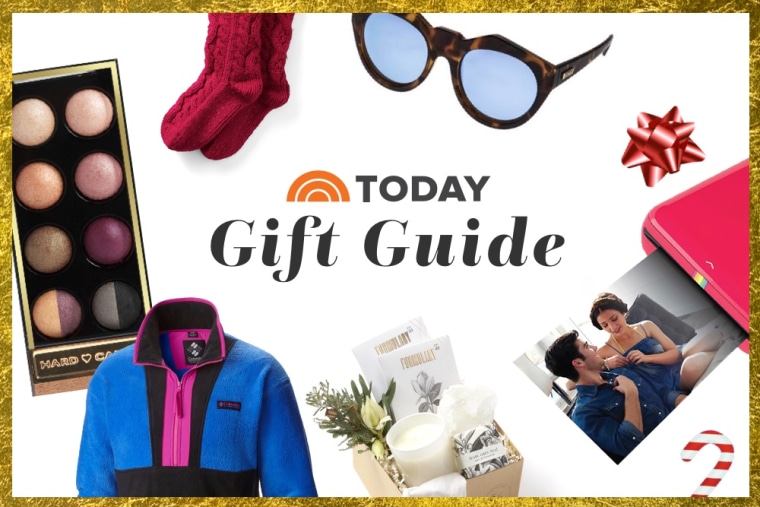 Click here to get the best holiday gift ideas for everyone on your list!
Ahead, we've rounded up 21 affordable gift ideas for moms including jewelry, indulgent beauty products, a luxurious sweater and plenty of kitchen-centric extras.
Jewelry
This year, treat your mom to a gift that will make you think of her every time she puts it on. We found a selection of pretty and affordable jewelry from independent brands like Candy Shop Vintage, Julie Vos and Sword and Plough.
1. Julie Vos 'Casablanca' ring, $68, Julie Vos
Julie Vos' ornate, gold jewelry has a touch of ancient charm — especially this adjustable-size cocktail ring. Mom will feel special wearing this stunner and proud to mention that it came from you.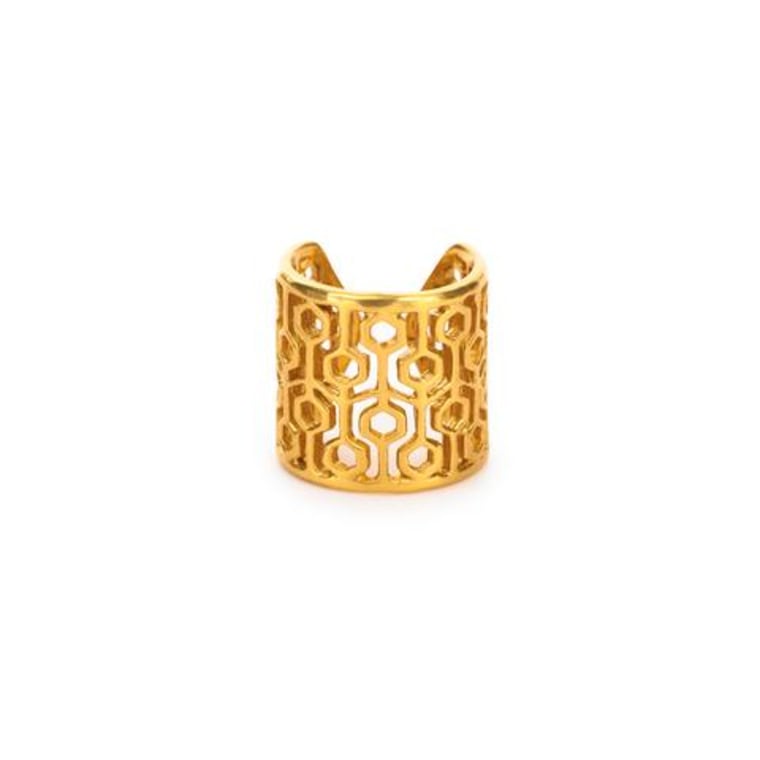 2. Candy Shop Vintage champagne coup earrings, $68, Candy Shop Vintage
For moms who love to play hostess, these vintage champagne coup earrings will make a playful and festive accessory, especially on New Year's Eve!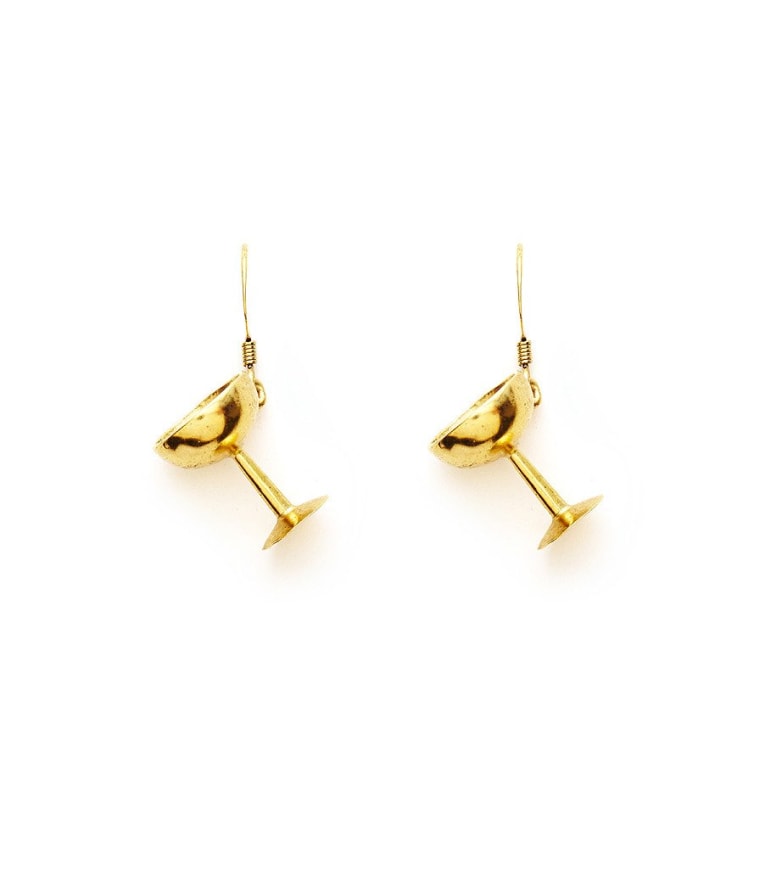 3. Sword & Plough bar and circle necklace, $69, Sword & Plough
We love gifts that give back, and especially love when they come from companies that inspire us. The jewelry collection from Sword and Plough is handmade from repurposed shell casings by a veteran, and 10 percent of each sale goes back to organizations that help veterans around the country.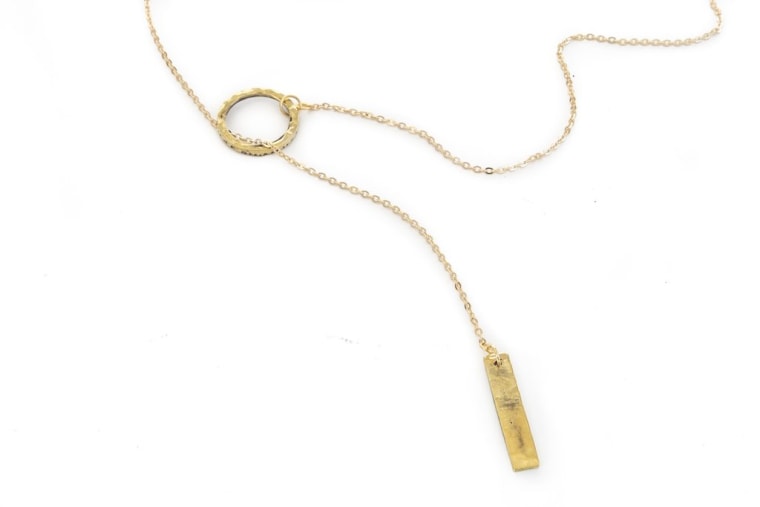 RELATED: How 2 sisters works to support veterans every day
4. Hart antique rose tassel earrings, $54, Hart Hagerty
Tassel earrings are one of the most enduring jewelry trends of the past year or so — and with good reason. These rayon tassels are lightweight and nickel-free, which means they won't pull or irritate Mom's ears. They come in an array of colors that instantly upgrade any outfit.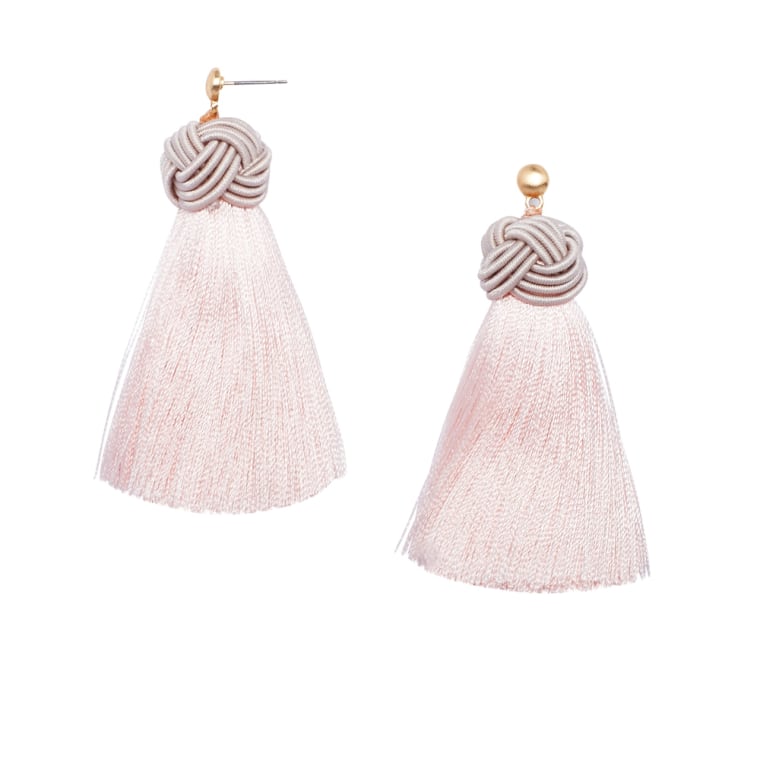 5. Mark and Graham monogramed 'City' hexagon compact, $35, Mark & Graham
Compacts are one of those glamorous, old school accessories that, while not technically jewelry, still add a certain sparkle to an everyday outfit. You can have this one monogrammed for free, and it will be a constant reminder of your love every time she goes to powder her nose.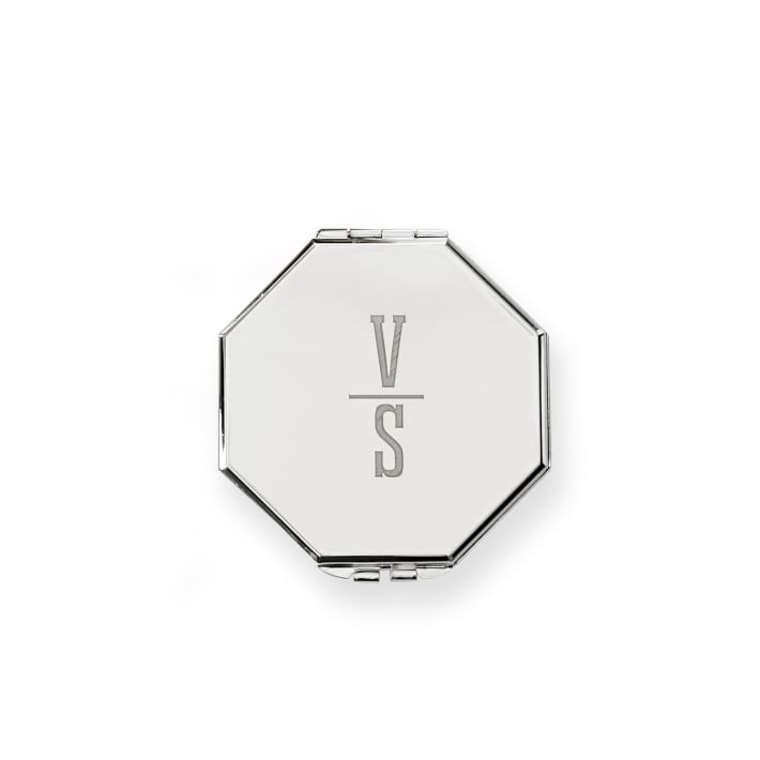 6. Julie Nolan sterling silver dipped zodiac constellation cuff, $50, Julie Nolan Jewelry
Show your mom that you love her to the stars and back with a cuff designed with the constellation of her zodiac sign.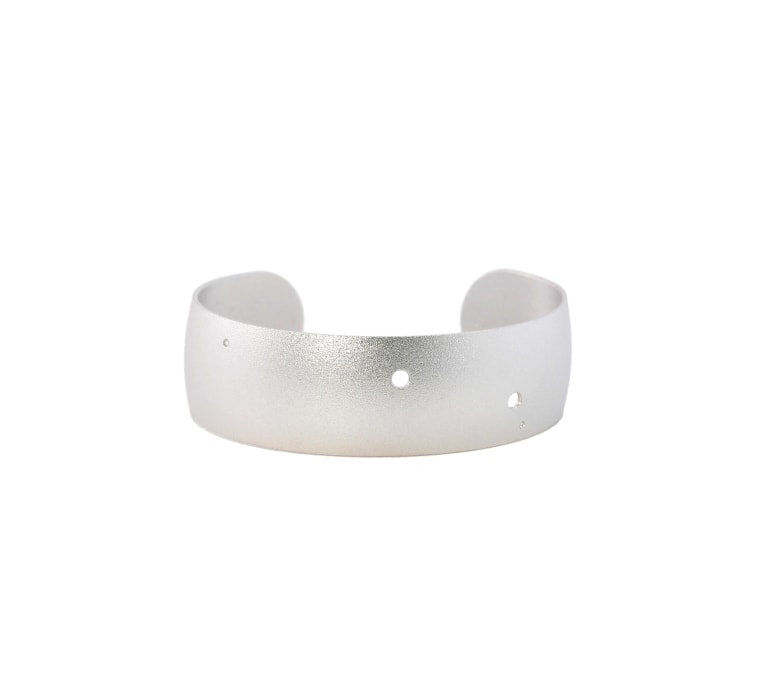 7. Metrix Jewelry quartz crescent necklace, $68, Aha Life
There are some who believe that quartz has healing powers, but it's also just a really beautiful stone. We love the way this small clear quartz is suspended on a gold hoop and then on a soft black cord.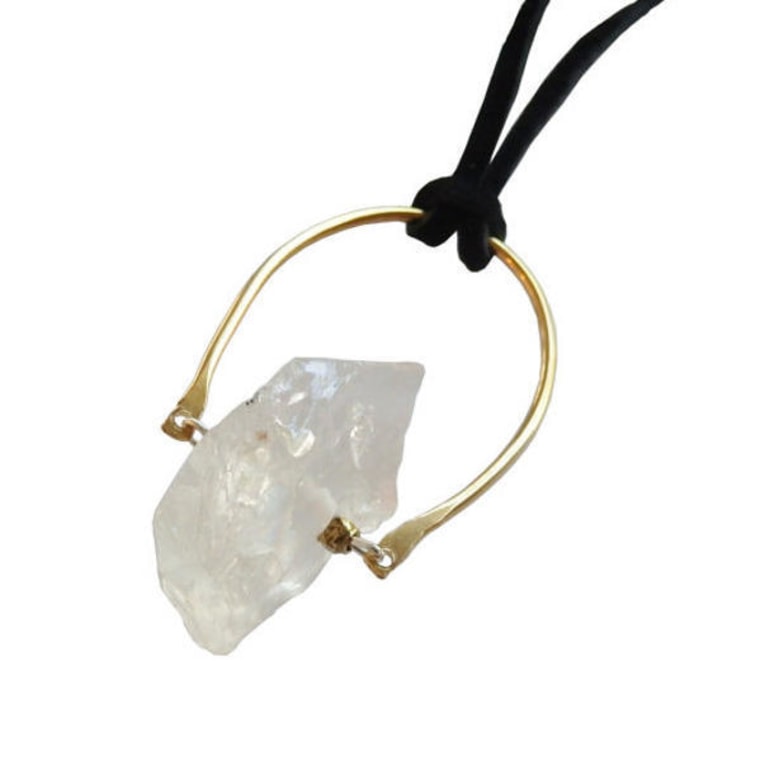 Little indulgences
Whether it's some time to herself, a luxurious accessory or just something pretty, never forget that gifting is all about finding something they want, not something they need. Below we've rounded up a bunch of little ways you can invite the moms on your list to treat themselves.
8. Aromatherapy Associates London 'Perfect Partners' gift box, $31, Aromatherapy Associates
If the mom on your list adores the spa and could use a little relaxing time at home, invite her to experience some serious aromatherapy in the shower. This oil combo has one scent to aid relaxation (perfect for the evening) and one to invigorate (perfect for starting the day).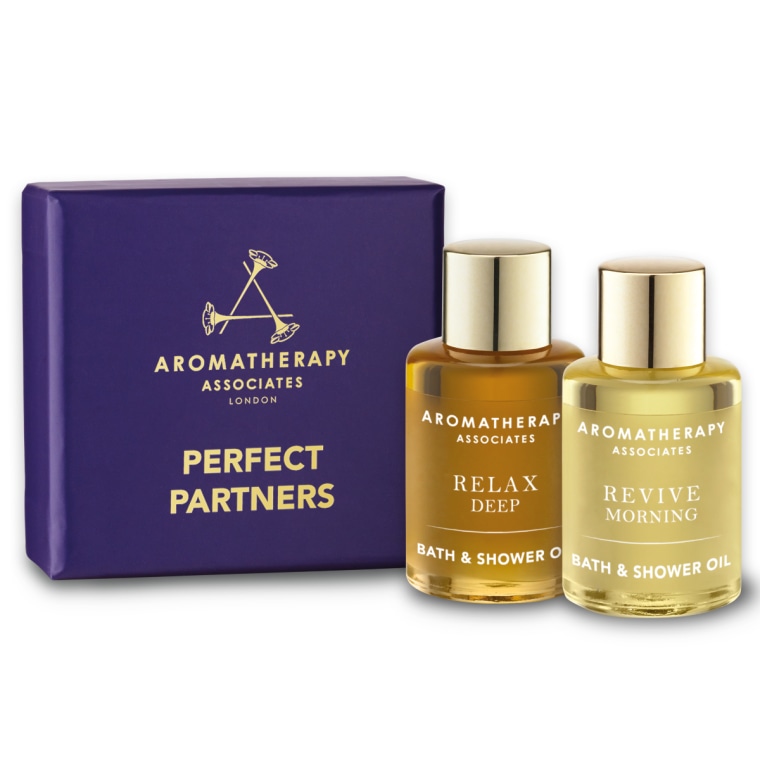 9. Ugg Australia 'Kotah Shorty' tech gloves, $100, Nordstrom
Chances are your mom knows what tech gloves are but hasn't bought a pair for herself yet. These shearling-trimmed leather gloves are lined with a wool and cashmere blend, which means they're as luxurious as they are practical.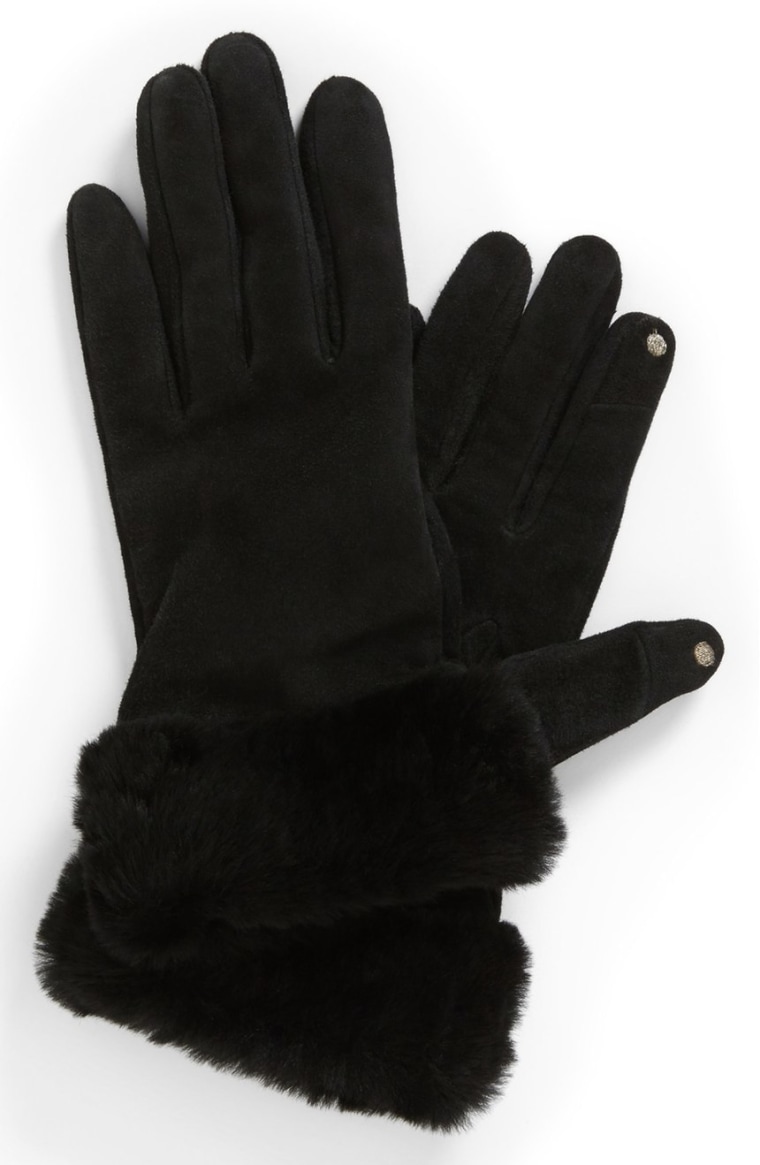 10. Armani Beauty Lip Maestro matte lip gloss with engraving, $38, Giorgio Armani
Treat your mom to a pretty new lip color that's perfect for the holiday season, but make it something special. Giorgio Armani's Lip Maestro is a matte gloss with a wand handle you can get engraved with a 10-character message like "Love U Mom" or simply her initials.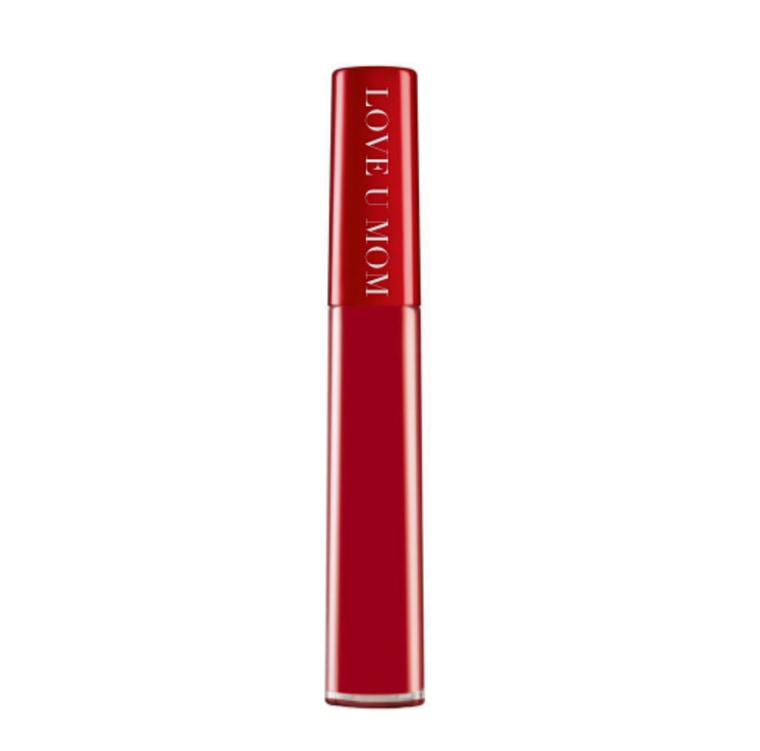 11. Everlane cashmere crewneck sweater, $100, Everlane
This classic crewneck sweater is 100 percent, grade-A Mongolian cashmere and because of the Everlane brand's transparent manufacturing process, costs about half as much as traditional retail. This sweater comes in nine colors but we're especially fond of this bright, cheerful Azalea pink.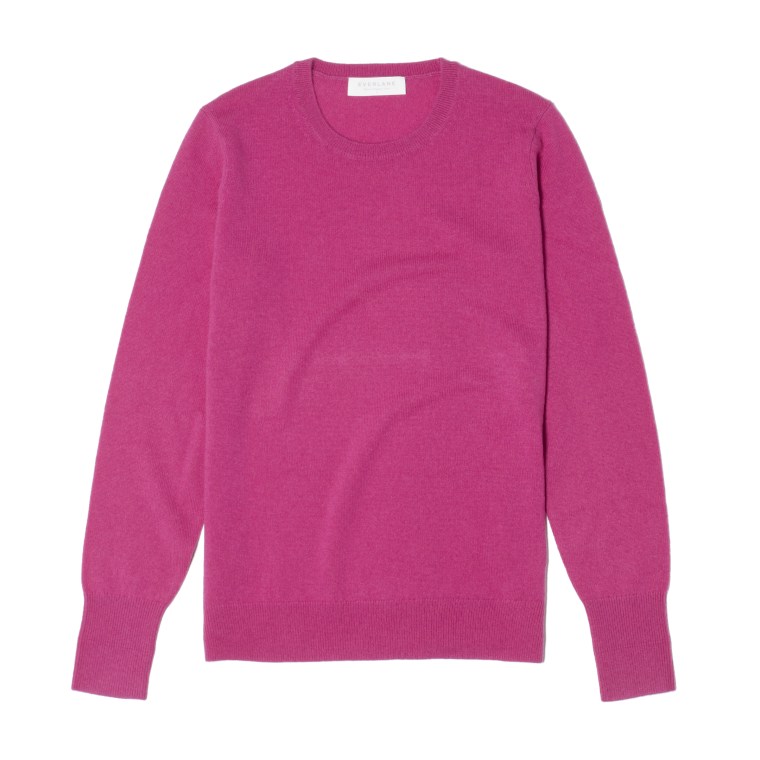 12. Chico's cheetah-print travel tray, $39, Chicos
This wild little tray is a stylish catch-all for everything from jewelry to keys to vanity-table necessities. It has snaps on all four corners so it can be packed flat and used for travel. Genius.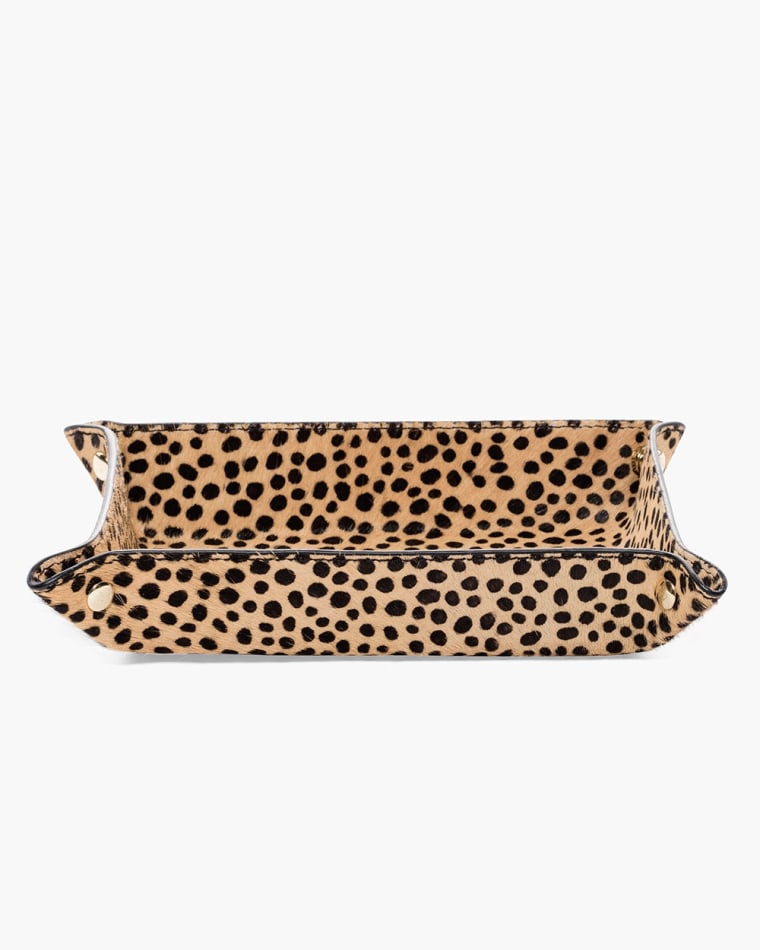 13. Jo Malone 'Lime, Basil and Mandarin' scented candle, $65, Nordstrom
Here's the truth: You can find scented candles just about anywhere, but none of them will smell as good as those from Jo Malone. The TODAY Style team is obsessed with the Lime, Basil and Mandarin scent because it's clean, fresh and totally addicting. Treat your mom to a candle experience that's worth the indulgent price.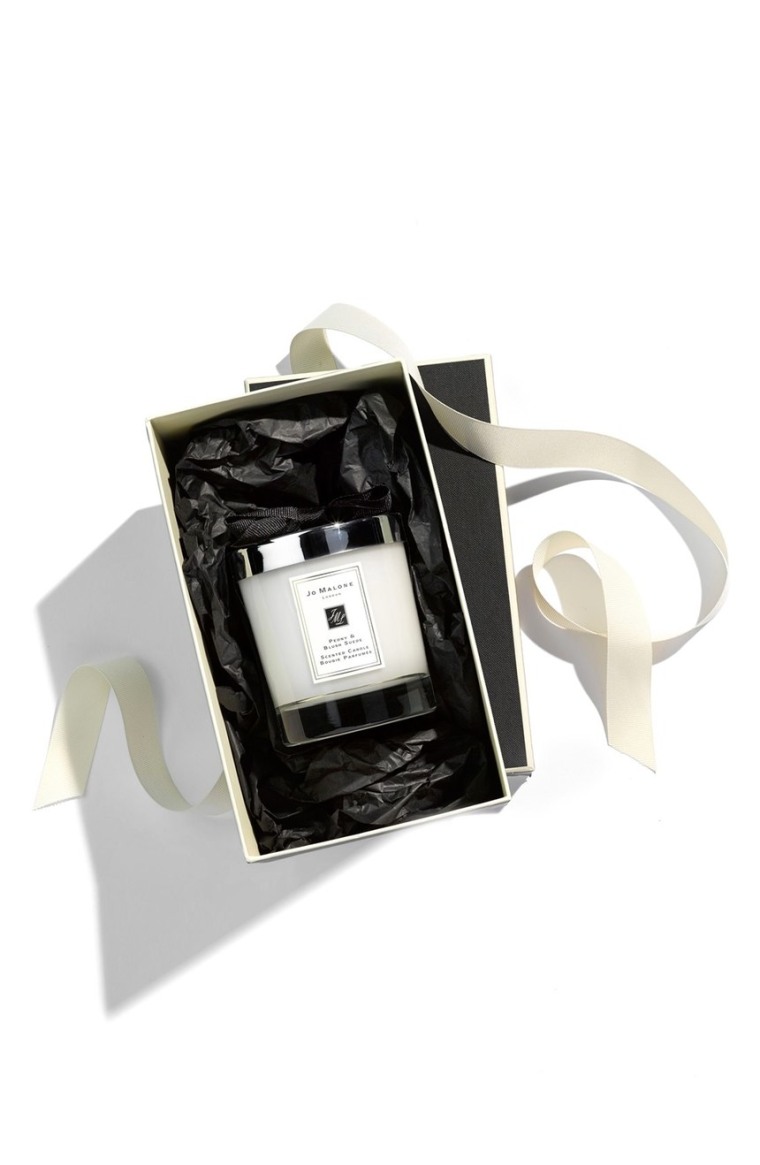 14. The Laundress x John Mayer Out West Duo, $35, The Laundress
Laundry is a tedious, yet necessary chore — but what if it could be just a bit more enjoyable? The Laundress (an eco-friendly line of detergent, fabric care and home-cleaning products) partnered with John Mayer (yes, the singer) on a duet of fabric-care products that smell amazing and will treat her favorite clothes like the treasures they are.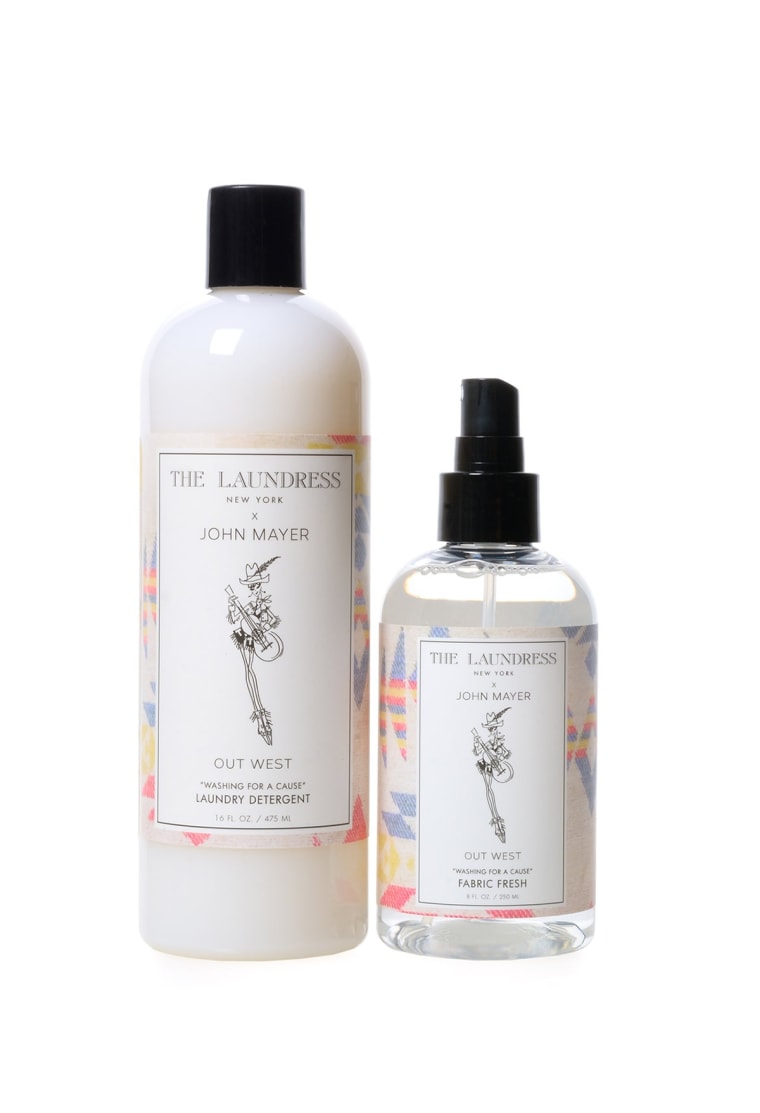 Home and wellness
Encourage the moms in your life to be self-indulgent. Lingering over an especially good cup of coffee, spending an afternoon with a great book or picking up a new hobby like knitting will all be great ways to rest and relax.
15. Atlas Coffee Club 'Coffee of the Month subscription, $14-$28/month, Atlas Coffee Club
Most of us fall prey to buying the same coffee from our grocery store over and over again. Treat your mom to a global exploration of rich and varied coffee offerings from Costa Rica, Peru, Ethiopia, Indonesia and more. Each month she'll get a fresh bag of grounds, a postcard from the origin country and suggested brewing instructions.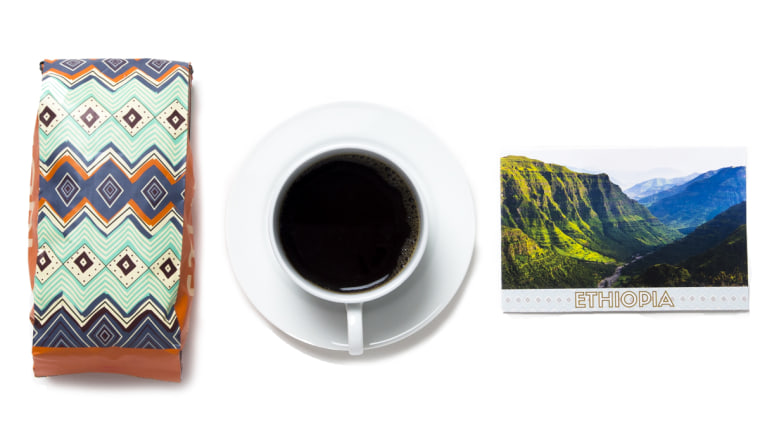 16. Amazon Kindle 6-inch e-reader, $70, Amazon
This brand-new version of Amazon's e-reader comes equipped with Wi-Fi and a battery that lasts for weeks. Plus, the new touchscreen display is gentle on eyes like real paper. (Moms love that kind of stuff!) This edition of the kindle comes in a stylish white version and can hold thousands of books.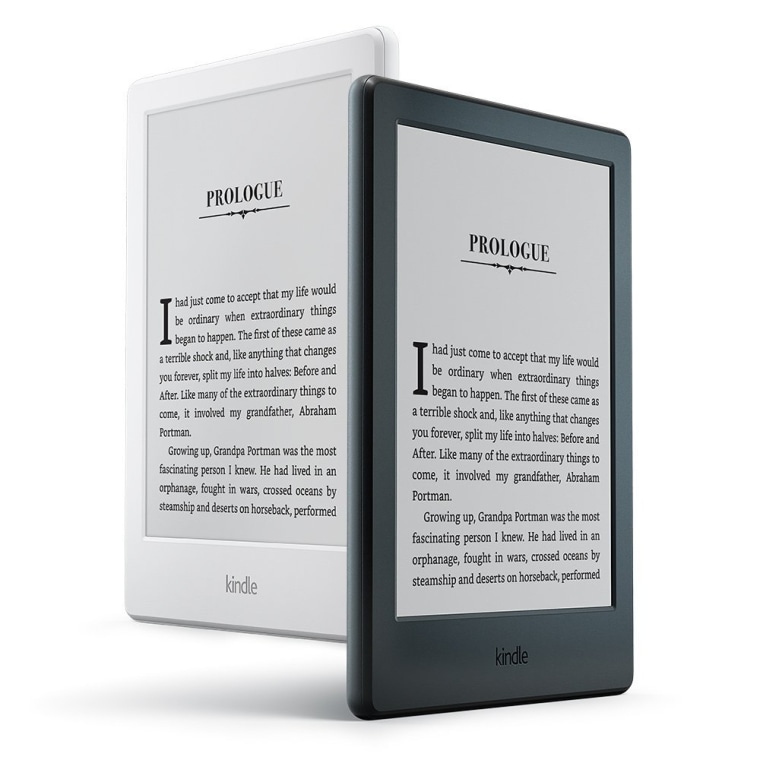 17. Wool and the Gang 'Me Time' scarf kit, $47, Wool & the Gang
Did you know knitting can be a therapeutic experience? The knitting experts Wool and the Gang have designed a special kit for beginners that encourages you to take little moments to chill out and create a scarf. They're luxe fabrics and easy-to-ready patterns make this is a fun gift for beginners and expert knitters alike.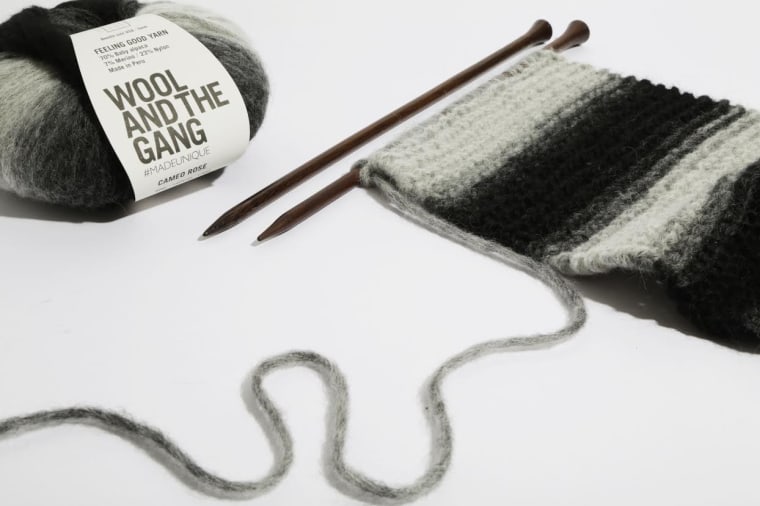 18. Aaptiv one-year membership, 2 for $75, Aaptiv
This membership-based fitness app is like having a host of boutique fitness classes and a personal trainer on call. You can train for a marathon, take a spin class, do 20 minutes of mindful yoga and more all while a world class trainer audibly guides your workout and plays music to match. The app tracks everything from calories to mileage and allows you to create a list of your favorite classes for easy access.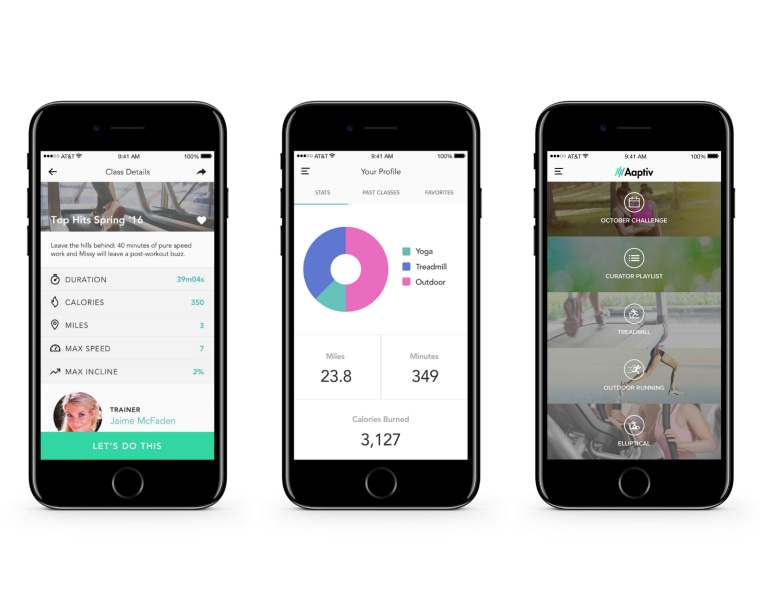 19. Miracle-Gro Aerogarden with gourmet herb seed pod kit, $77, Walmart
Along with making a delicious addition to many homemade dishes, herb gardens smell amazing. Encourage your mom to grow her own little garden of gourmet herbs right on the kitchen counter. Fresh basil on your spaghetti, anyone?