The fashion industry's top designers have teamed up with a charity fighting to wipe out AIDS among infants in South Africa.
Born Free, an organization fighting the mother-to-child transmission of HIV, on Wednesday began selling an exclusive collection of items ranging from Alexander McQueen baby blankets to matching mother-and-child skirts by Prada. All proceeds from items sold will go toward Born Free.
Ethiopian model Liya Kebede, who created a foundation dedicated to maternal health in her native country, designed several pieces for the collection, including the dress she wore Wednesday on TODAY.
"We're ensuring that every child is born free of HIV, meaning aiming to end mother-to-child transmission of AIDs by 2015," she said.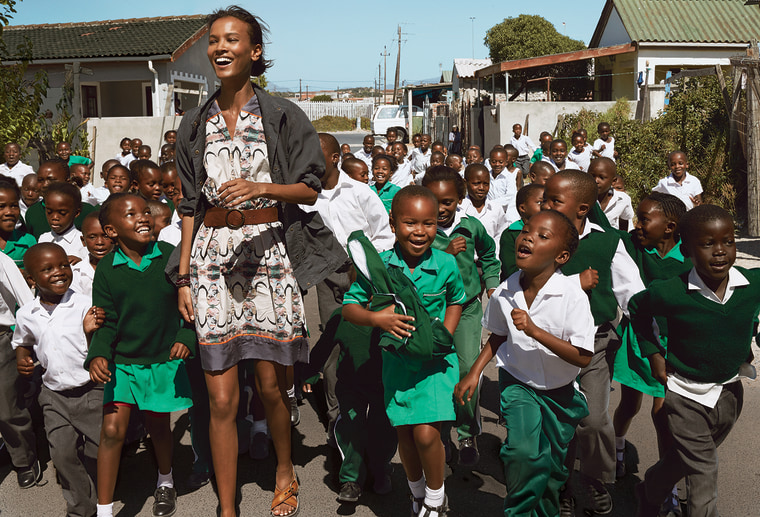 Vogue magazine featured the fashion-charity collaboration in its May issue and helped spearhead the collection. On Wednesday, TODAY showcased several pieces from the Born Free collection, including pleated print skirts by Prada ($220 for women; $140 for girls) and a $190 Isabel Marant women's peasant blouse and a $98 J. Crew child's skirt.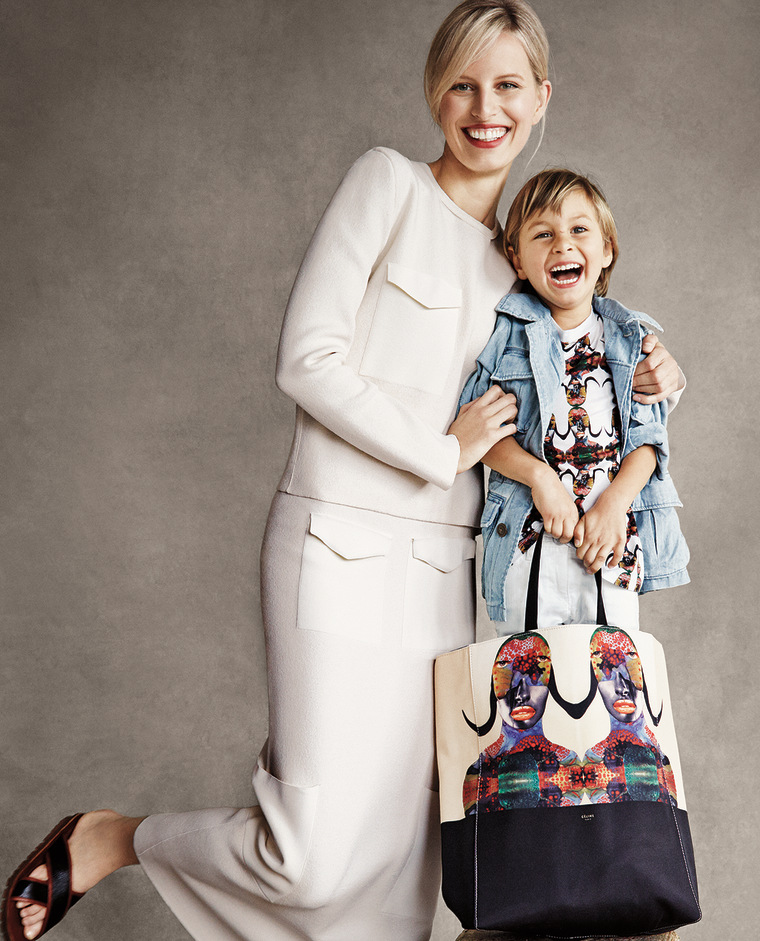 The collection also includes clothing and accessories created by 22 fashion designers who are mothers, including Diane von Furstenberg, Tory Burch, Donatella Versace, Carolina Herrera, Stella McCartney and Victoria Beckham.

All the items, designed for both women and children and based on the work of Kenyan artist Wangechi Muti, are being sold on Shopbop.com, a fashion site by Amazon.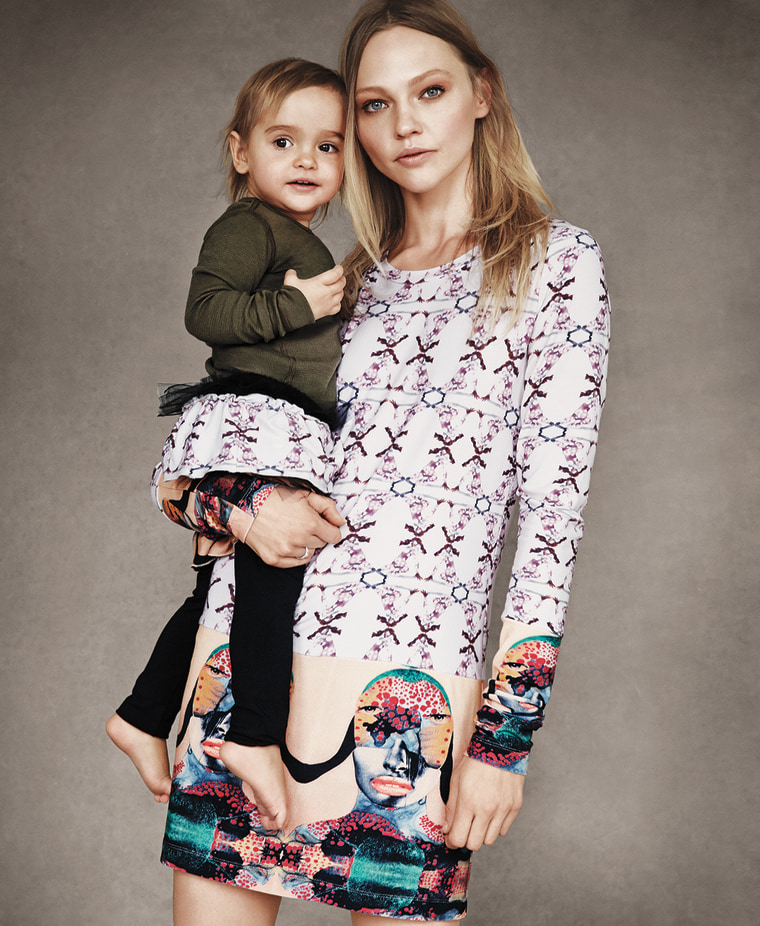 More than 700 infants are born each day in sub-Saharan Africa with HIV, the virus that causes AIDS. Half of all HIV-positive children who fail to receive proper treatment will die before they turn two, according to Born Free, which had no problem getting designers involved in their project.
"This kind of thing I am happily roped into," McCartney says in the Vogue article. Her contributions to the collection include onesies, T-shirts, and dresses for children. "It's a great way to balance fashion with something incredibly vital. I love the idea of pulling out working mothers in the industry and giving us something important to tackle for a change."