Fashion bloggers beware — there's a new style set popping up all over the Internet and they're young, well-dressed and undeniably adorable.
Blogs that feature toddlers dressed to the nines are gaining popularity for posting images of kids wearing everything from hipster skinny jeans to print-on-print ensembles and frilly hair accessories. Perhaps inspired by the popularity of celebrity children donning mini-me designer duds, several Tumblr sites such as Heart & Habit, Children with Swag and the recently launched Ladys & Gents featured tots styled to look like they've just walked out of a catalog.
On these sites, children's collars are popped, tutus are poufed and in some instances, accessories are being worn with all the grown-up flair of their parents.
But as amusing as the photos are, online debates are brewing as to whether the practice is cute and harmless or possibly something more.
"Donning leggings that cost more than your car, the children stare dead-eyed into the camera, presumably terrified of angering the beasts behind it, and get ready for their close up. Because it's never too early to teach your children vanity, self-obsession, and hyper-consumerism," posted Jezebel on Tuesday.
"The kids are adorable, but I agree that it sends the wrong message to dress them up in overpriced clothes and take photos of them," wrote one commenter.
But the blog founders stress that breeding materialism wasn't their intention.
"It's really supposed to be an inspirational forum for moms who enjoy cute fashion for their kids," L.A. fashion designer Jenni Kayne — who started Ladys & Gents with fellow mom, interior designer Estee Stanley — told TODAY.com. "It's not something that is competitive or for the kids to see."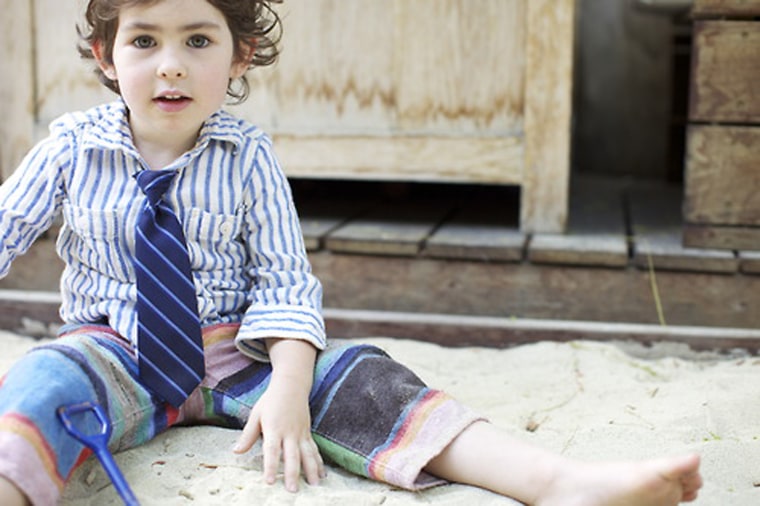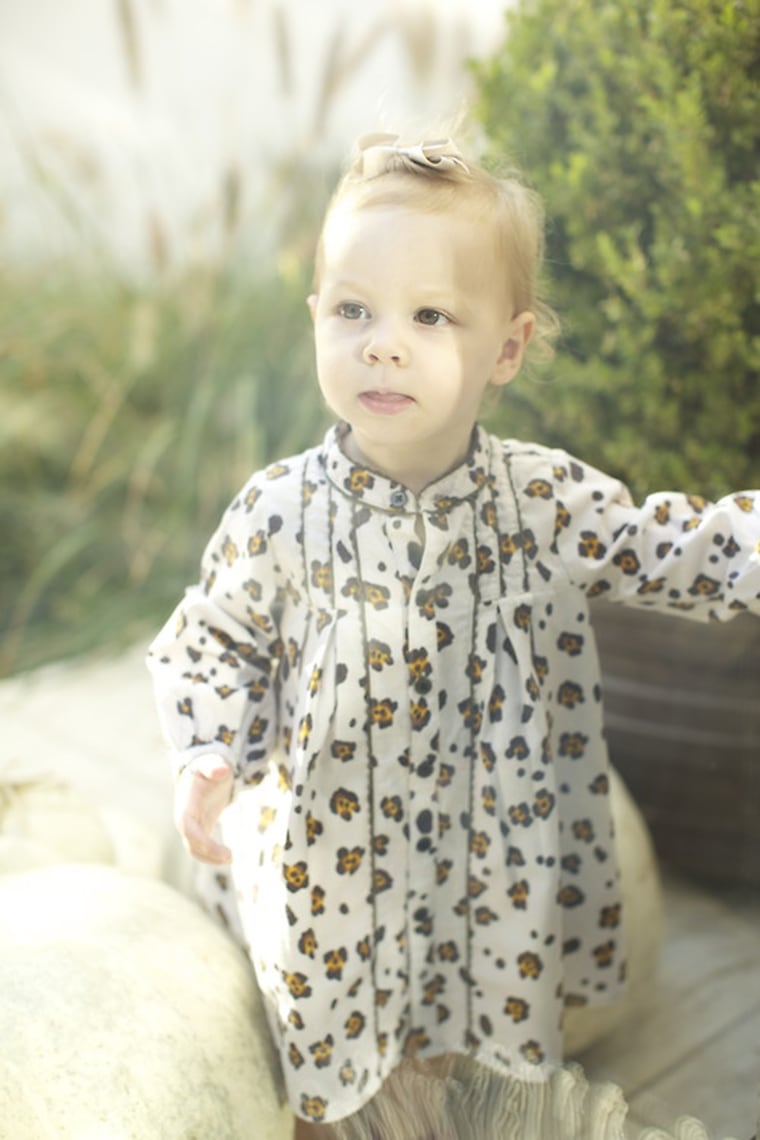 Kayne adds that the impetus behind the blog was to create something along the lines of popular fashion site The Sartorialist, but for little ones, where style-savvy moms can check out children's labels they may not yet be familiar with.
But if you're perusing tot fashion, take note that while they showcase some affordable lines like Baby Gap, items priced in the triple digits from French labels like Zef, Bonpoint and Isabel Marant are featured as well.
Some see stylish children as no big deal, as long as fashion doesn't eclipse more important areas of a little one's life.
"These children look happy and I am sure they have type-A moms who are also blowing their minds with good reading and music... and a whole heap of love," remarked one commenter on a Huffington Post story about kid's fashion.
The debate about introducing children to image conscious behavior at an early age is ongoing, with recent controversy over supermodel Cindy Crawford's 10-year-old daughter appearing in a Versace ad campaign. Crawford ultimately said she's halting her child's blossoming modeling career, saying she'll wait until her daughter reaches her teens.
But while Crawford's little girl was posing to sell a product, most children's fashion bloggers claim that the images on their sites are purely about capturing cute looks and sharing a passion for tiny fashion, not about exposing kids to the clutches of hyper-consumerism.
What do you think of the trend? Is it cute or harmful? Share your thoughts!
Melissa Magsaysay is an L.A-based writer who's never met a red lipstick she didn't like.
More from TODAY Style:
Perfume for babies? Dolce & Gabbana to release tot scent