Our favorite stars wowed on the red carpet at last night's Oscars, but the ceremony attire wasn't the only fashion highlight of the night.
The three-and-a-half-hour broadcast may have been enough for most of us, but the nominees, winners and other stars were just getting started once the telecast wrapped.
The celebrities glammed up for round two and headed out to the Vanity Fair after-party in brand-new — and equally gorgeous! —gowns.
Best actress nominee Jennifer Lawrence stuck to black, but brought out some skin for the after-party.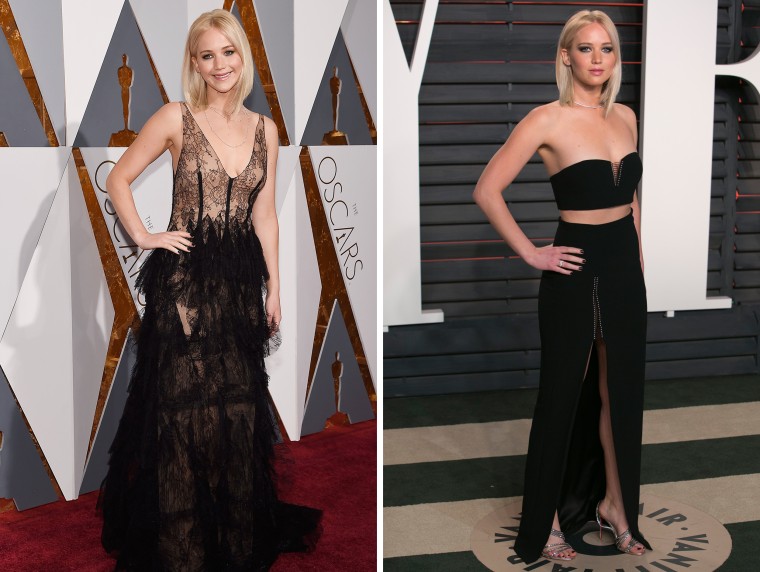 Chrissy Teigen chose a darker dress for her second take, but it equally flattered her ever-growing baby bump.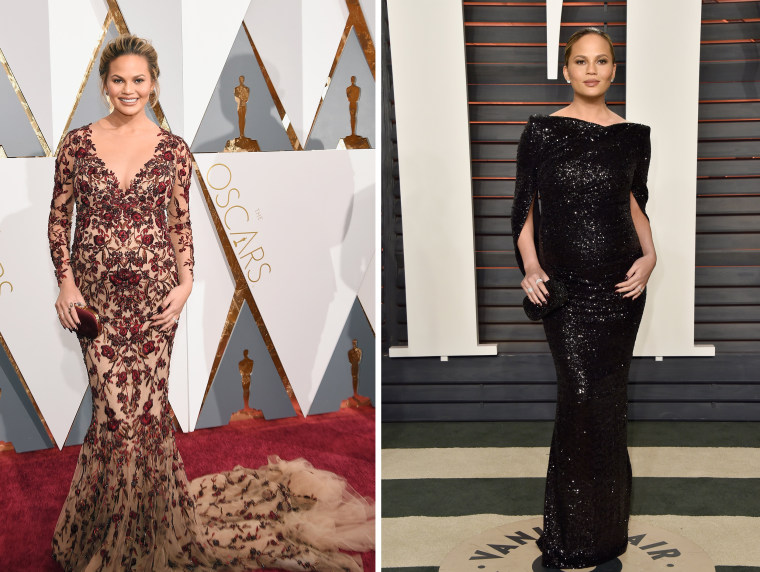 Best actress winner Brie Larson wowed first with her performance in "Room," second with her beautiful blue gown, and third with her after-party dress, which perfectly complemented her new, well-deserved statue.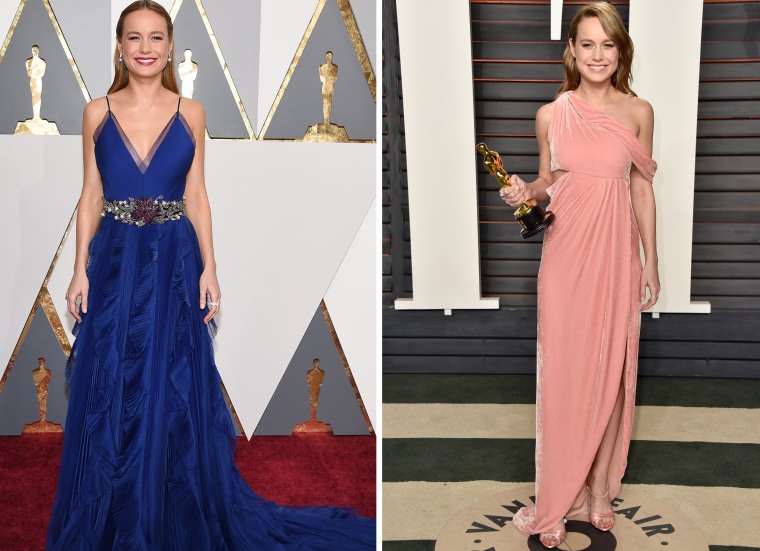 Alicia Vikander stood out for her role in "The Danish Girl," so much so that she secured herself the best supporting actress Oscar. She made an equally striking impression in her bright yellow frock on the red carpet, followed by her shimmery black dress at the after-party.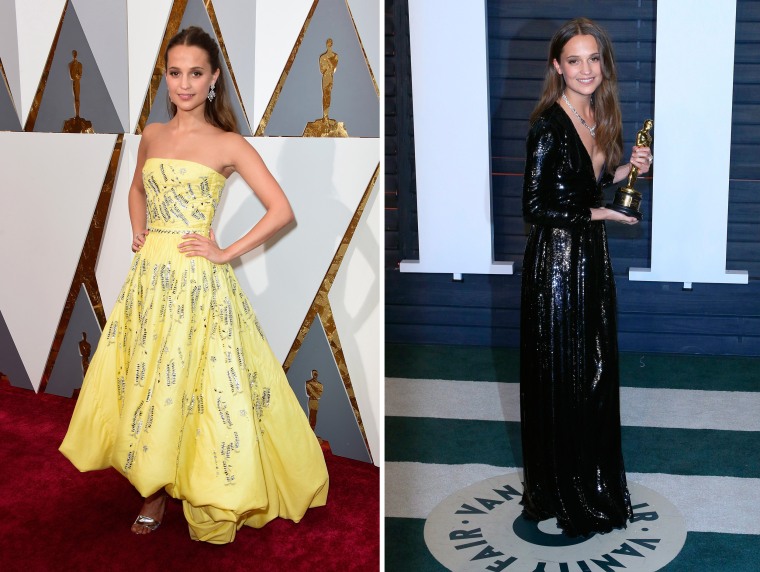 RELATED: Leonardo DiCaprio and Kate Winslet reunite at the Oscars, Internet explodes
Sofia Vergara kept the sweetheart neckline but opted for a lighter, slimmer dress to stun other Vanity Fair party attendees.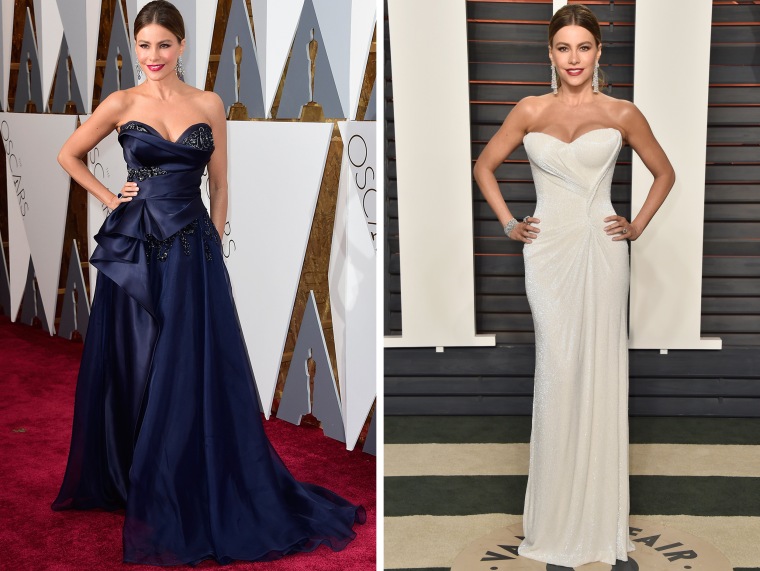 Olivia Wilde went from one classic color to another, transitioning to a red dress after stunning in white at the ceremony.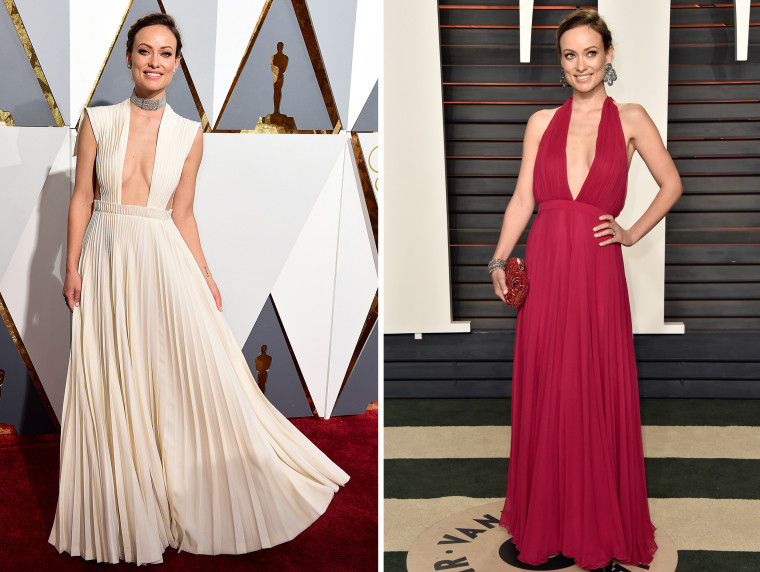 Rachel McAdams nailed her power pose and stuck to one of the night's hottest trends — high slits.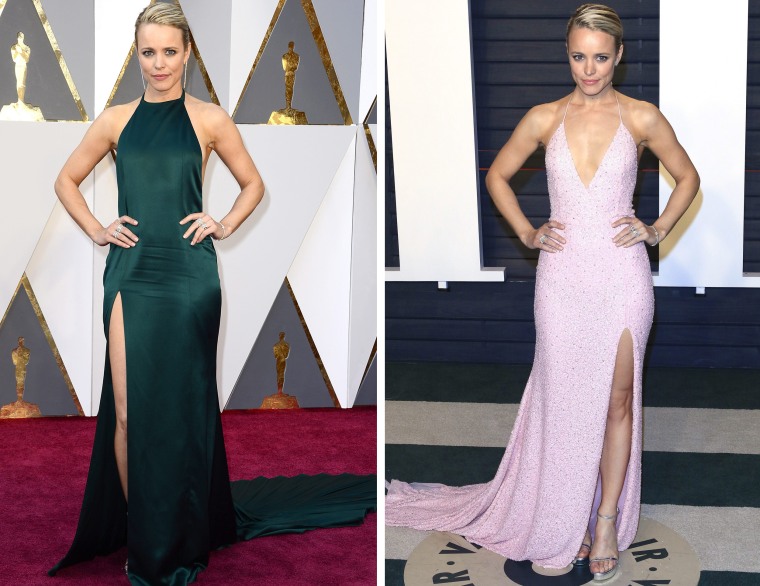 RELATED: Oscars 2016: Highlights, best moments from the Academy Awards show
Black was the color of the night for Mindy Kaling, who rocked an up-do for the ceremony and let her hair loose for the after-party.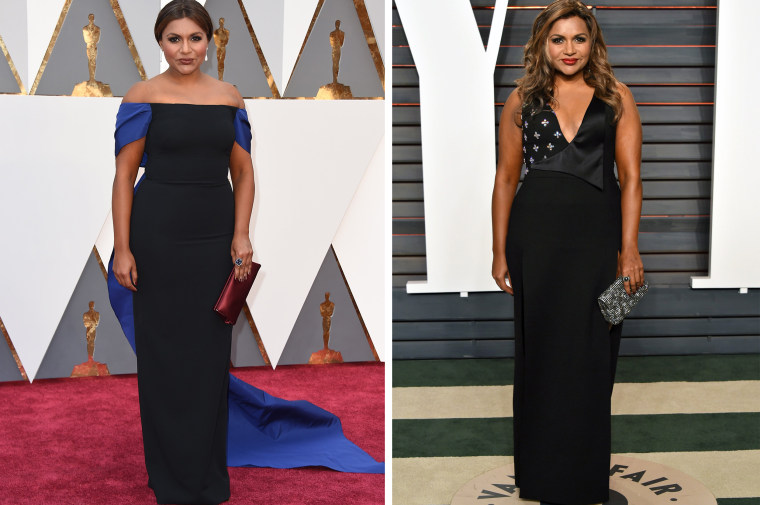 Olivia Munn opted for two very different dresses, proving that she can wear just about everything. Her off-the-shoulder orange frock dazzled just as much as her glitter-covered gown with a high slit.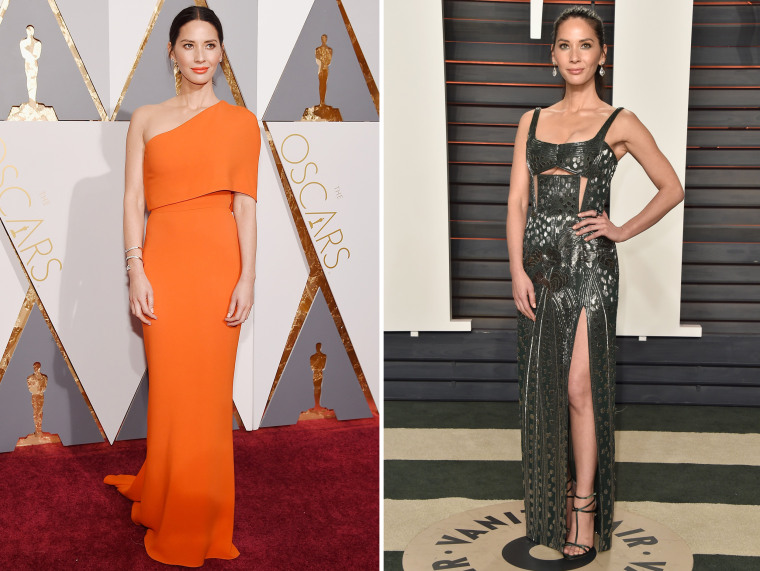 White was consistent through Kerry Washington's two gowns, but she swapped a high slit for a plunging neckline as she made her way to the after-party.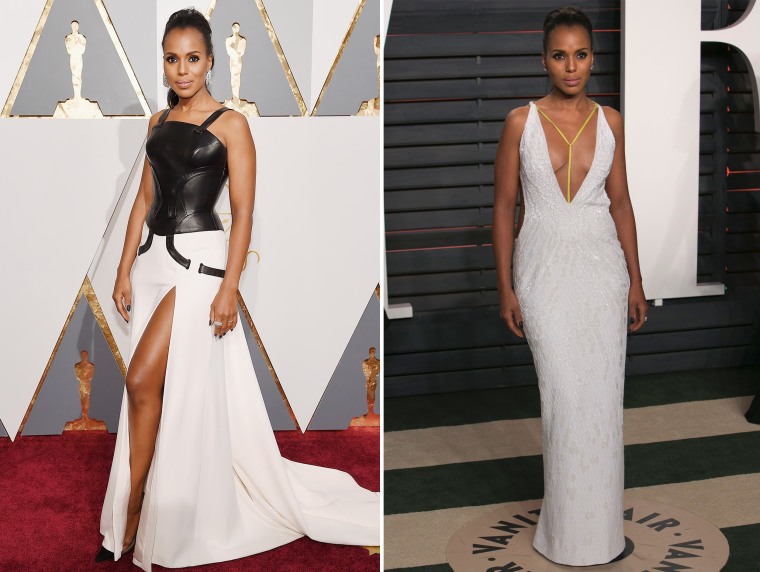 Tina Fey, whose tipsy presentation of best production design earned laughs onstage, stuck to jewel tones throughout the night, choosing purple and deep maroon gowns.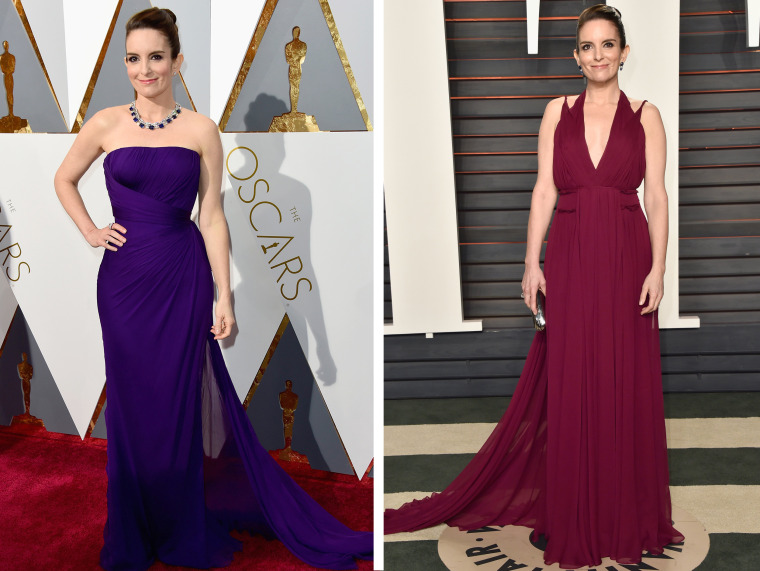 Power couple Justin Timberlake and Jessica Biel looked great — as always — in top notch frocks at the after-party.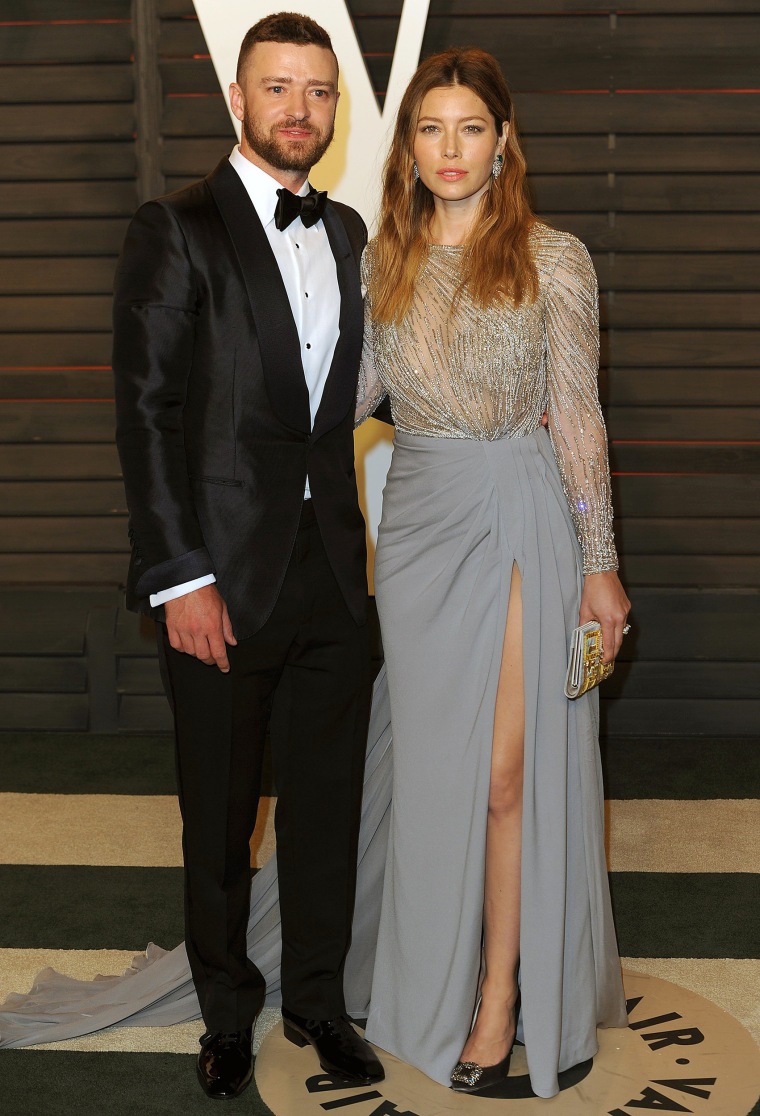 RELATED: 'Room' star Jacob Tremblay sports 'Star Wars' gear at the 2016 Oscars red carpet
Jessica Alba wowed in a white jumpsuit once she left the Dolby Theater.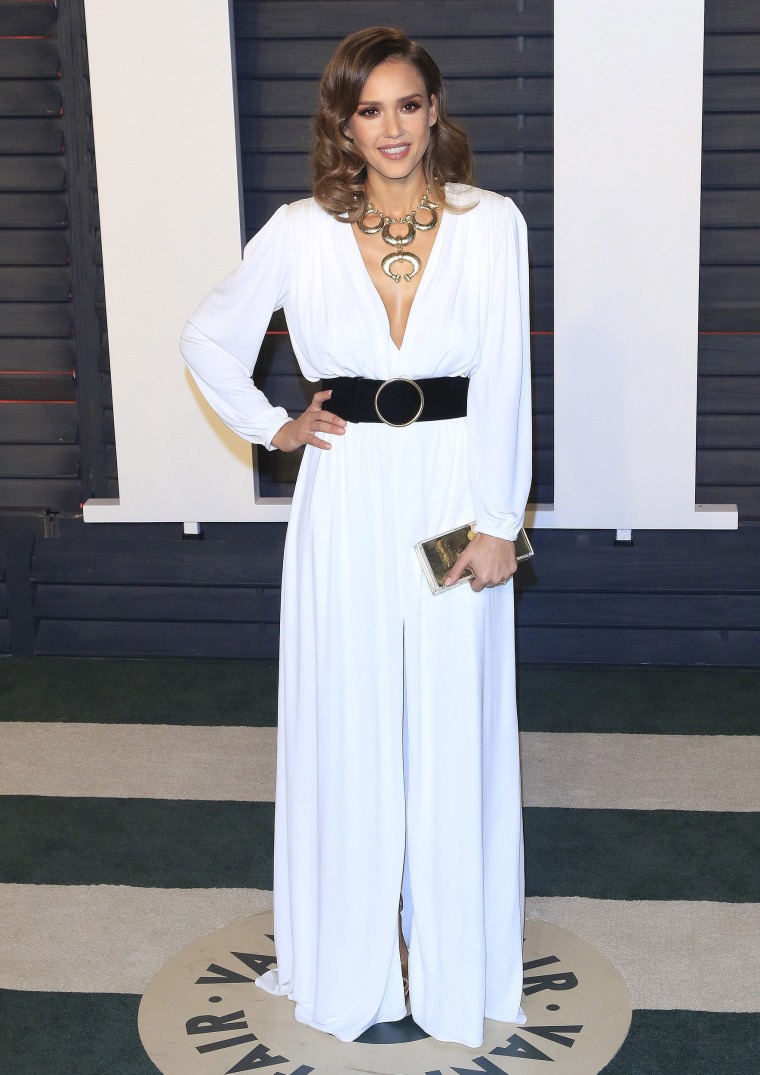 A very pregnant Anne Hathaway showed off her baby bump and beautiful skin tone in shimmery style.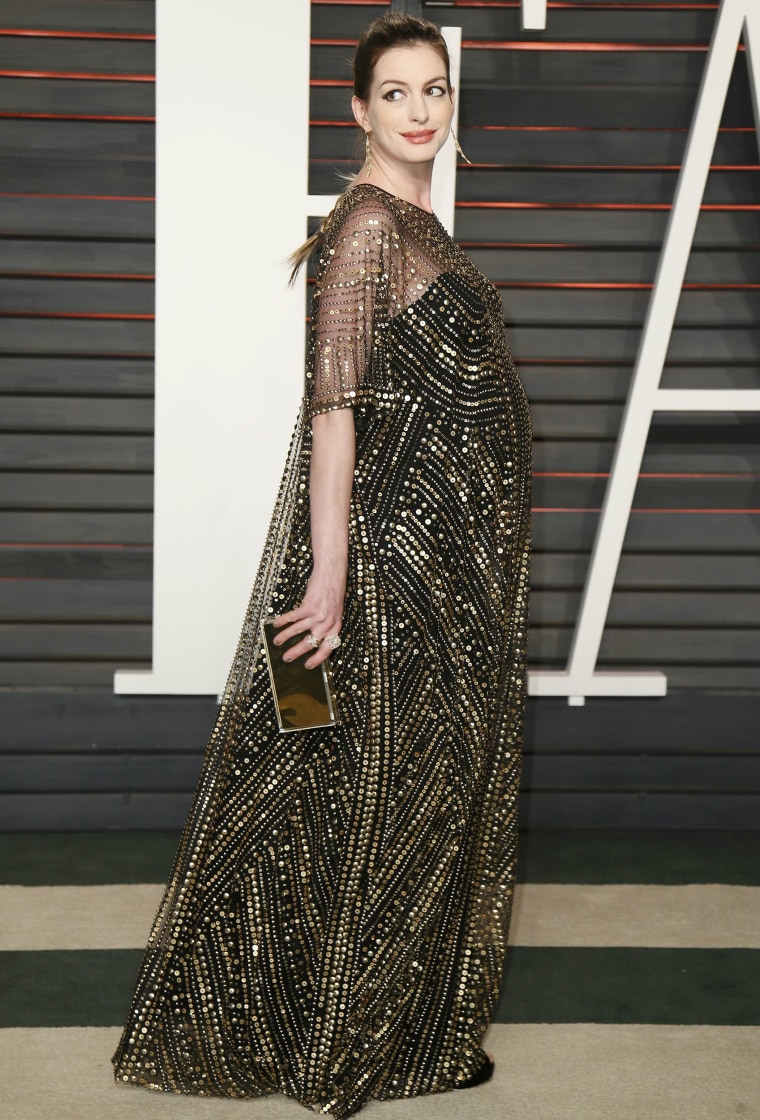 Everyone's favorite new couple rocked the after-party, with Shelton in a classic jacket-and-jeans combination and Stefani in a stunning mostly-sheer orange gown. To be honest, though, these two would have rocked the after-party no matter what they were wearing.