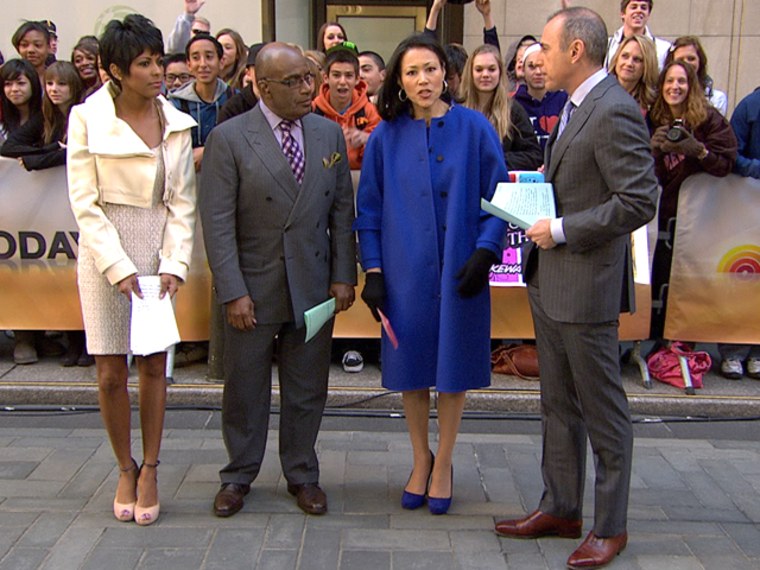 By Alex Smith
Though already renowned for looking fierce on a regular basis, MSNBC anchor Tamron Hall had heads turning in the newsroom with the chic white cropped jacket she was sporting on the plaza as she co-hosted TODAY this morning.
Given the fervor the jacket inspired in my coworkers, I decided to go right to the source and ask Tamron about it.
"I got the jacket nearly 10 years ago," Tamron told me. "It has sat in my closet as an item I love but rarely worked up the nerve to wear. Today was maybe the third time. No kidding!"
While I find it hard to imagine Tamron ever making a fashion faux pas, the anchor revealed that even she has her moments of trepidation.  "My advice, given the positive response today from viewers," she offered, "is don't be afraid to take a fashion chance from time to time."
Alex Smith is a senior editor at TODAY.com who is in strenuous need of a style overhaul.
More: Get Giuliana Rancic's $28 sexy fishtail skirt