Vivienne Westwood was remembered in style.
Earlier this week, a memorial was held for the punk designer at the Southwark Cathedral in London, attended by people like Marc Jacobs, whose newest collection honors the late designer, and Victoria Beckham.
Westwood died on Dec. 29 at age 81.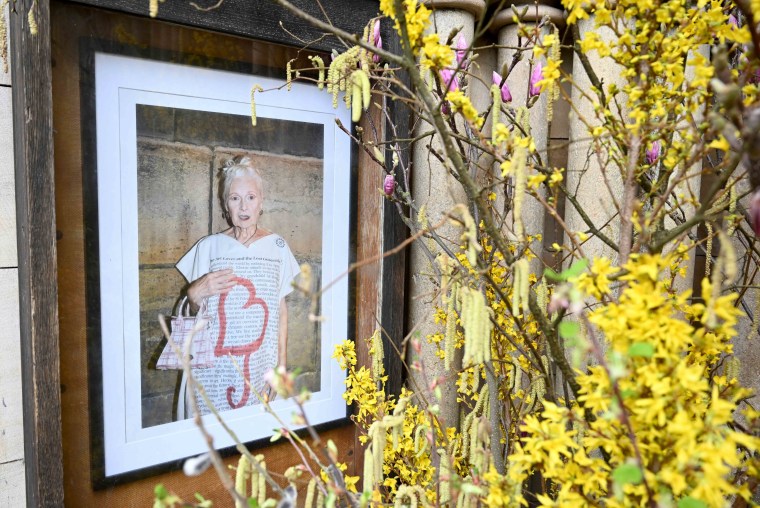 Jacobs shared a photo of his outfit, accented with silver sequined shoes, to Instagram, paying tribute to Westwood in the caption.
"fashion is life-enhancing, and I think it's a lovely, generous thing to do for other people. - Vivienne Westwood," the designer wrote, adding the hashtag, #hero.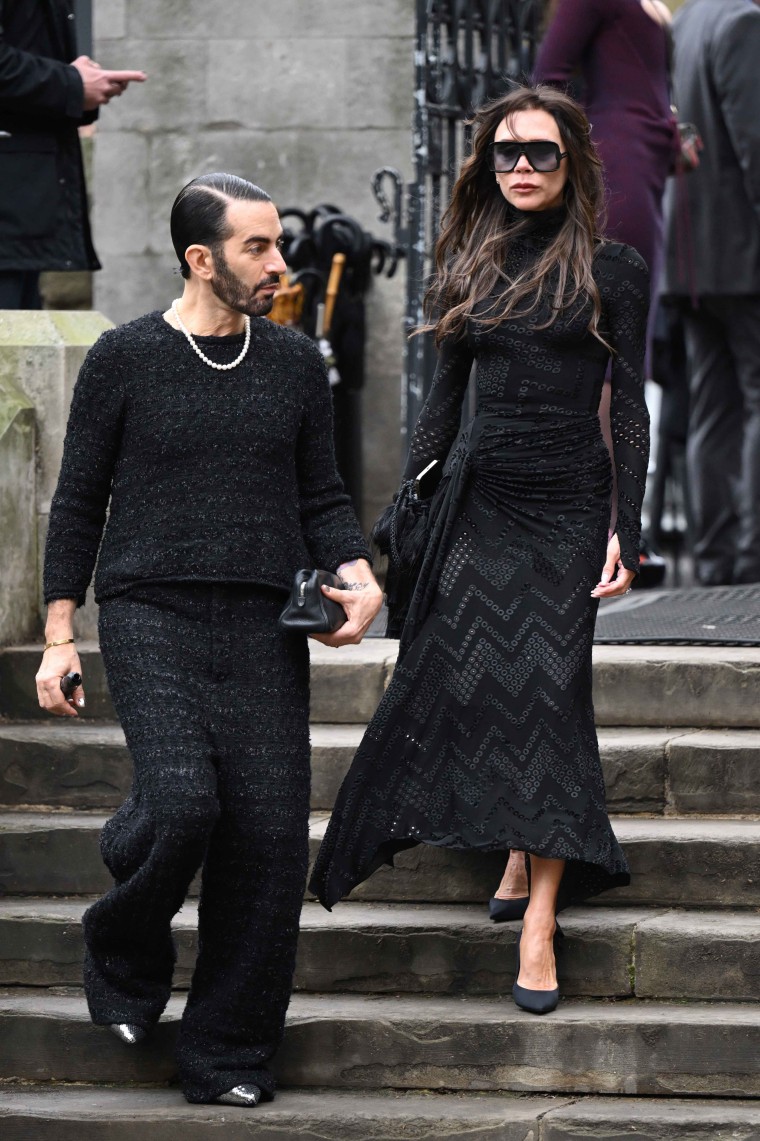 A program for the service featured a photo of Westwood covered in red eyeliner and colorful lipstick, with the words "Me Punk" and the tagline, "Only person with a plan," over it.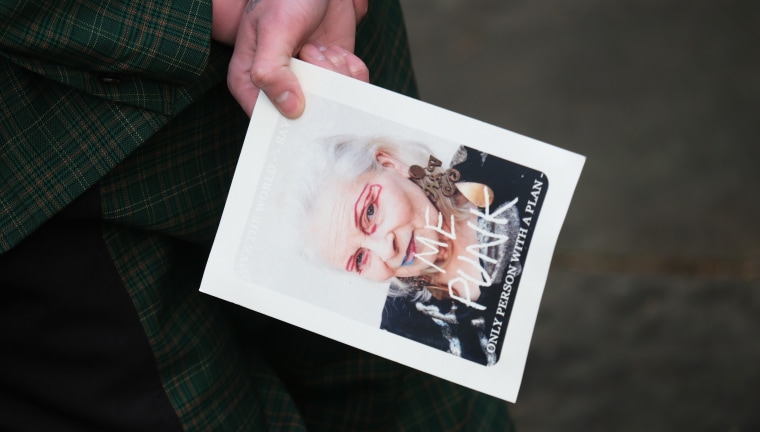 Other people who attended the event included Anna Wintour, who donned a black jacket with silver buttons, and Elle Fanning, also in black with a matching fascinator.
Kate Moss and her daughter, Lila, arrived in Westwood pieces, according to The Cut. Moss wore a black dress brightened by red, yellow and blue flowers as well as a black beret.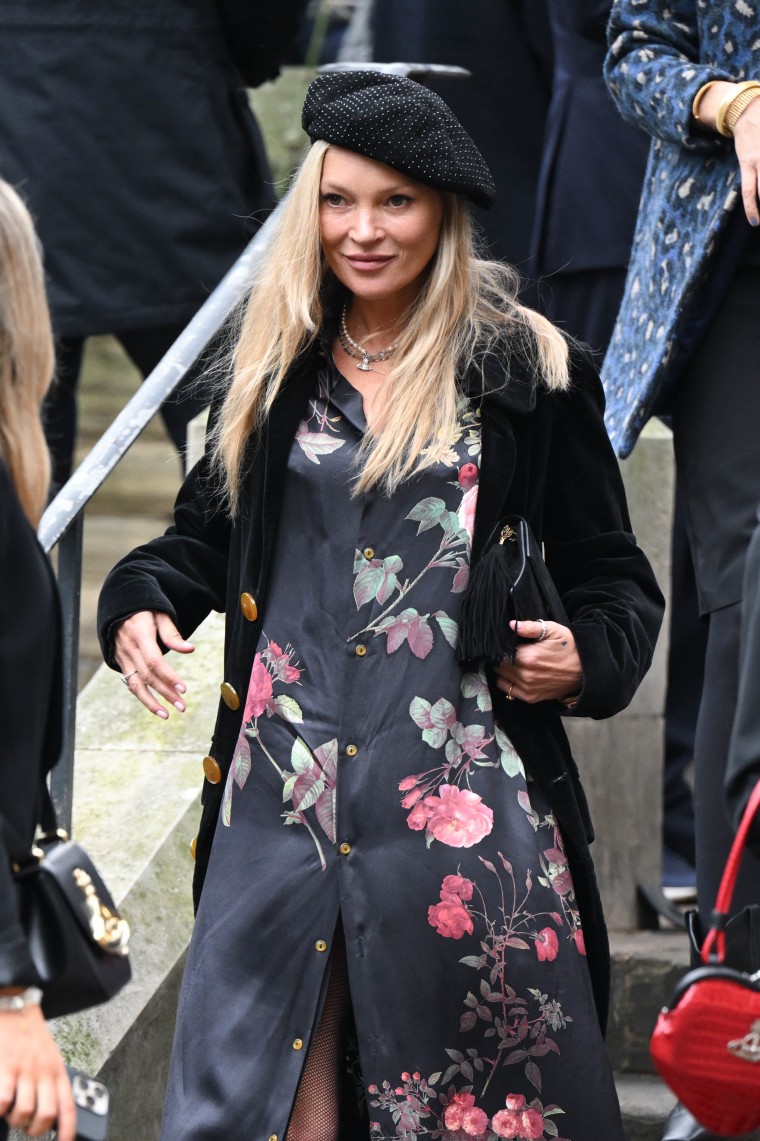 Some opted to wear color, like Helena Bonham Carter, who also delivered the eulogy, according to Women's Wear Daily. Bonham Carter wore a red and blue tartan dress with black and tan platform shoes.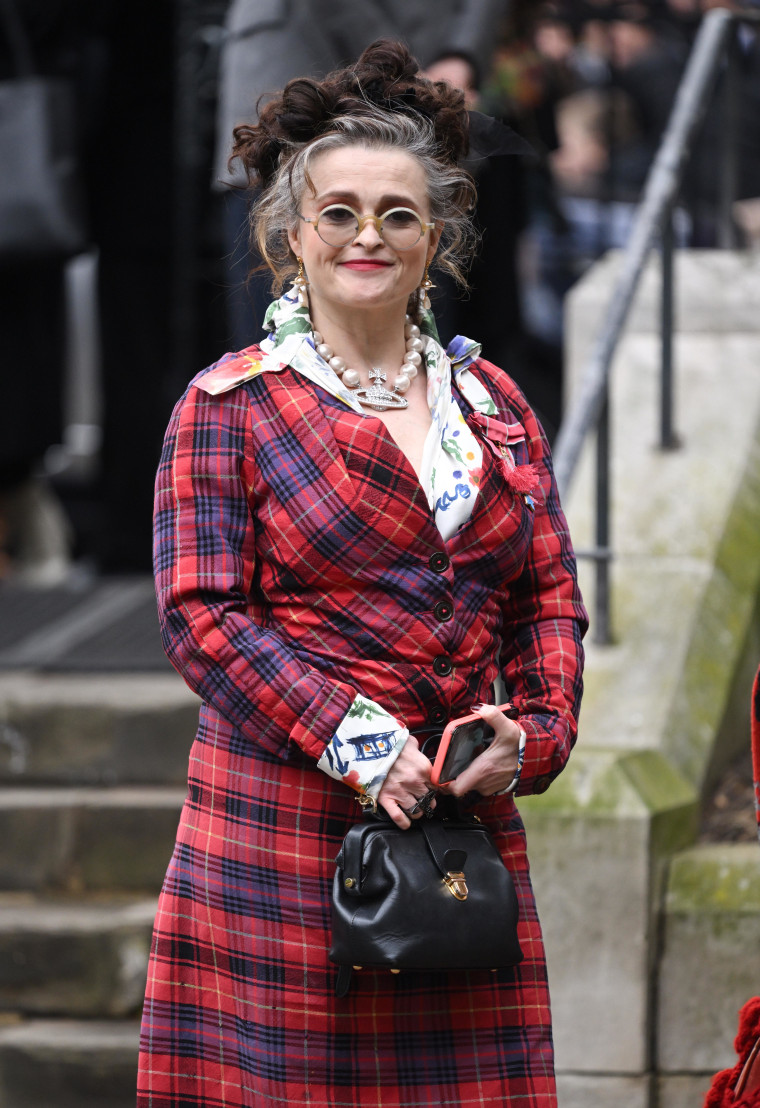 Westwood's death was announced by her eponymous fashion house on social media last December. Her cause of death was not disclosed.
"Vivienne continued to do the things she loved, up until the last moment, designing, working on her art, writing her book, and changing the world for the better," the statement said.
Westwood is known for giving "the punk movement a look, a style, and it was so radical it broke from anything in the past," according to Andrew Bolton, curator of The Costume Institute at the Metropolitan Museum of New York. She was also an activist and used her platform to raise awareness about climate change later in her life.
Guests arrived to the memorial at around 1:30 p.m. and were met with a brass band playing ABBA's "Slipping Through My Fingers," "The Sound of Music"s "Do-Re-Mi," and "Memory" from "Cats," The Cut reported.
The Cut reported that Westwood's husband, Andreas Kronthaler, told a story at the memorial about how they first met and had to hide their early romance as he was her pupil. Westwood's son Joseph Corré talked about his mother's activism and her love of nature.
Bonham Carter said in her eulogy that she bought her first Westwood piece, a pirate shirt, in the early '80s, according to The Cut.
She also said that the country should have a "national Vivienne Westwood day," adding that the designer was a "true feminist" who made clothes that always made her feel like a woman, Women's Wear Daily reported.