Paulina Porizkova is standing up to "naysayers" who left "unkind comments" about a body-baring pic she shared on social media.
The 57-year-old modeling legend posted an image March 6 on Instagram that showed her laughing while posing in a lacy black bra and panties, which she paired with tall black boots and a long red cardigan sweater.
In her caption, the Czech-born model poked fun at cultural stereotypes about women in their late 50s. "Almost 58? Grandma, knitting, fireplace? Check, check, check, check! I'm the proud step grandma of five," she wrote. "I've knitted the sweater I'm wearing — and yes, I'm standing by a fireplace.
"So this is what almost 58 looks like for me today," she added.
Though some social media users praised the model's boldness and beauty, others left harsher comments about her appearance and accused her of seeking attention and being "obsessed" with her looks.
Porizkova followed up by sharing screenshots of some of the worst insults, alongside a lengthy message about why she feels it's important to represent older women who feel sexy.
"I post a barely clothed photo of myself, it gets a lot of attention, and then come the comments. Most of you are wonderfully supportive and understand what I'm trying to do in representing an older woman as still sexy and viable, and certainly not invisible," she wrote.
"Then there are the naysayers," she continued.
Porizkova went on to say that many critics accused her of "needing validation."
"I do need to be noticed in order not to be invisible," she wrote, adding that she might also be accused of "promoting the objectification of women."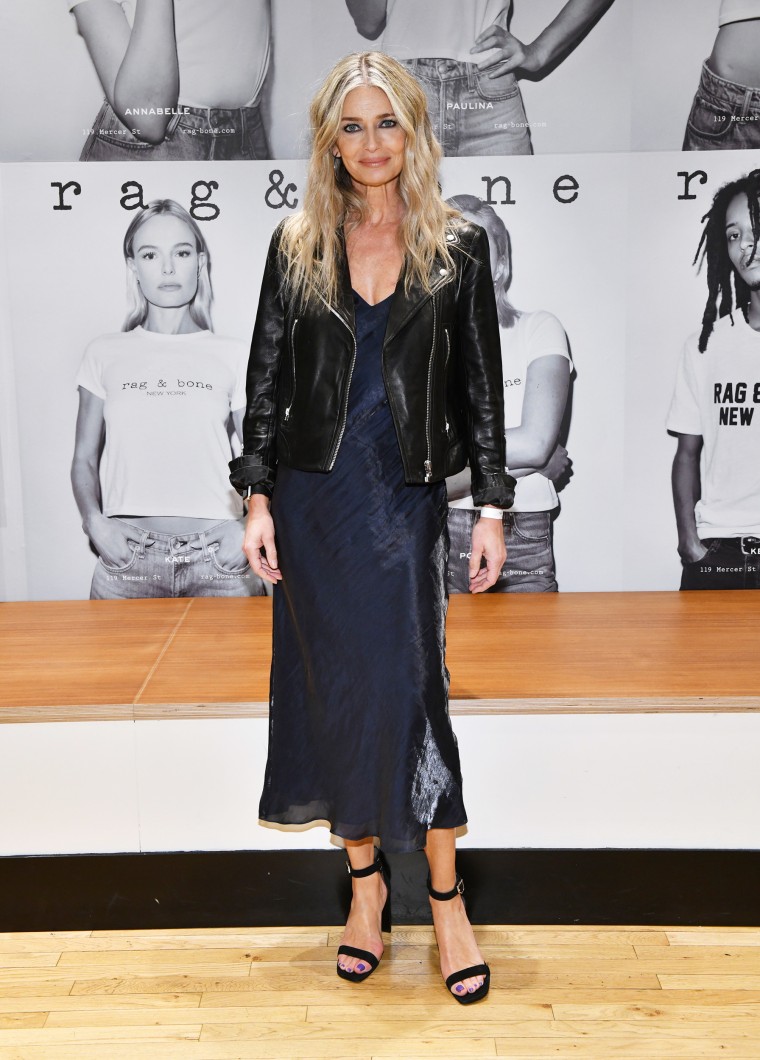 Porizkova also called out critics who told her she doesn't have the right to say she's representing women her age.
"The comments that I like the least however, are that because I'm tall and slim, I do not have the right to represent women my age because I don't look like a typical woman my age," she wrote.
"I'm not trying to represent all women of my age. How could I? How could anyone? Don't we all look different and isn't that where our beauty lies? In our uniqueness?" she asked.
Porizkova concluded her message by saying how disappointed she was by the comments, which she perceived to be written by those with "insecurities."
"What is truly sad here are the obvious insecurities of women who cannot find space to love themselves for who they are. For what their bodies can do. For what they can feel. Instead, they will compare, feel wanting and ashamed for not measuring up, and turn around to shame those who made them feel this way," she wrote.
She added several hashtags to her post, including #SexyHasNoExpirationDate and #BetweenJLoAndBettyWhite.
It's hardly the first time Porizkova has shared an intimate photo of herself on Instagram. The mom of two has posted many previous photos of herself wearing swimsuits and lingerie, and shared a topless photo of herself to celebrate the new year in January.