The 2008 spring and summer runways were rich with culture and flooded with fashion influences from every corner of the world. From saris and caftans to batik and ikat, contemporary designers looked to ancient wisdom. Bright, bold designs passed down through generations helped to infuse current collections. Bobbie Thomas, TODAY Style editor and author of the Buzz column for In Touch Weekly, stops by TODAY to offer some inspirations that will give your wardrobe international appeal.

India's vibrant colors
In a land where spiritual energy and even cities are associated with various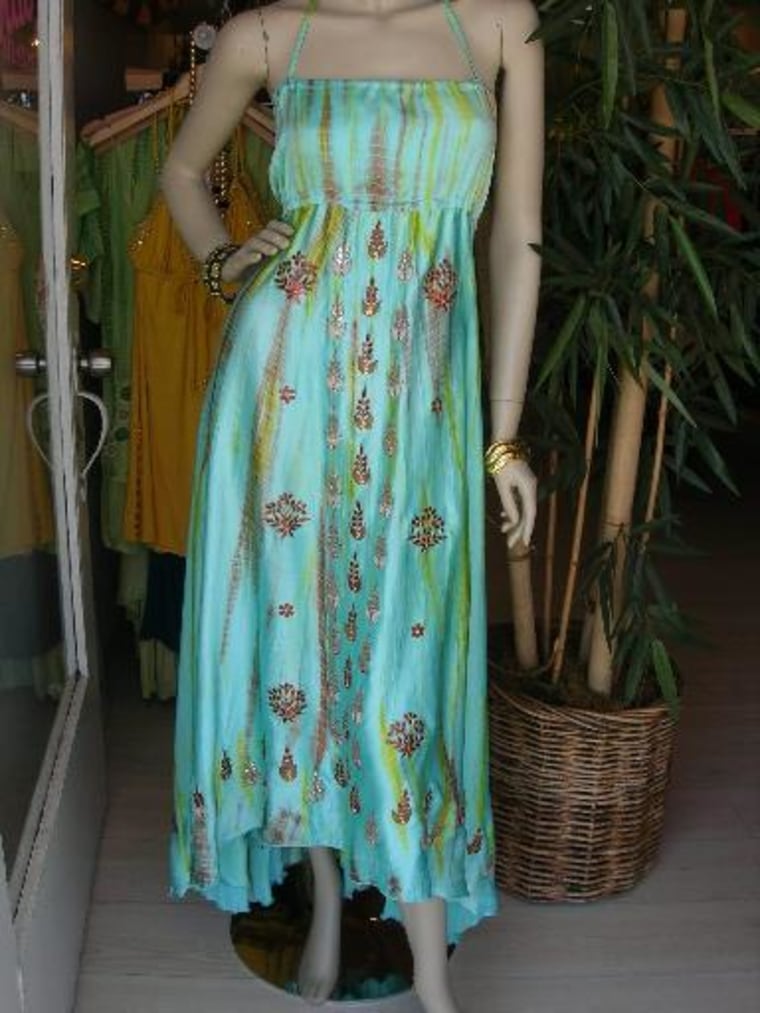 shades, vivid colors like hot pink and turquoise rule the fashion roadways. But you don't have to be in Joudhpur ("The Blue City") or Jaipur ("The Pink City") to incorporate these hot hues into your wardrobe; juicy tropical colors are major this spring. Take the look even further by trying out a tie-dye or batik piece. You may associate these techniques with America's hippie era, but they actually hail from India, a region known for its fabulous play on colors. Embellishments and ornate accessories such as bangles or chandelier earrings complete the look and add the obligatory amount of adornment. LottaNYC.com and ShopIndomix.com bring Bollywood to your hood.
(On form: Lotta's signature silk tie-die dress from LottaNYC.com; on model: H & M white tunic $19.90 Hm.com, silk scarf $48 BeadsofParadise.com, bangles $45 ShopIndomix.com, earrings and bag from LottaNYC.com)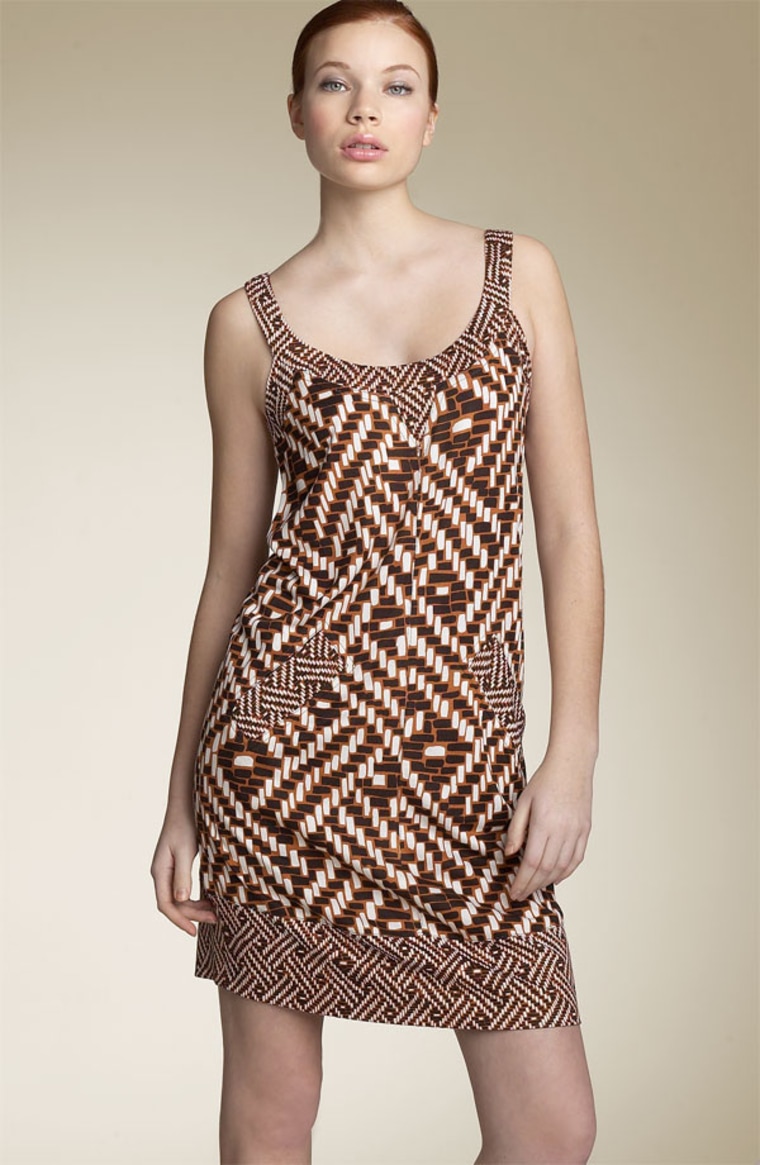 (On form: Diane Von Furstenburg "Cookie" knit dress from Nordstrom.com; bracelets from orkamesica.net; on model: O Oscar de la Renta silk ikat dress $112 Macys.com, Beaded necklace $12.50 Hm.com, heels from Lotta)
Latin America's embroidery While the incredibly detailed patterns associated with Latin American fashion have a beautiful romantic allure, the ancient woven designs were originally used to share stories and tell of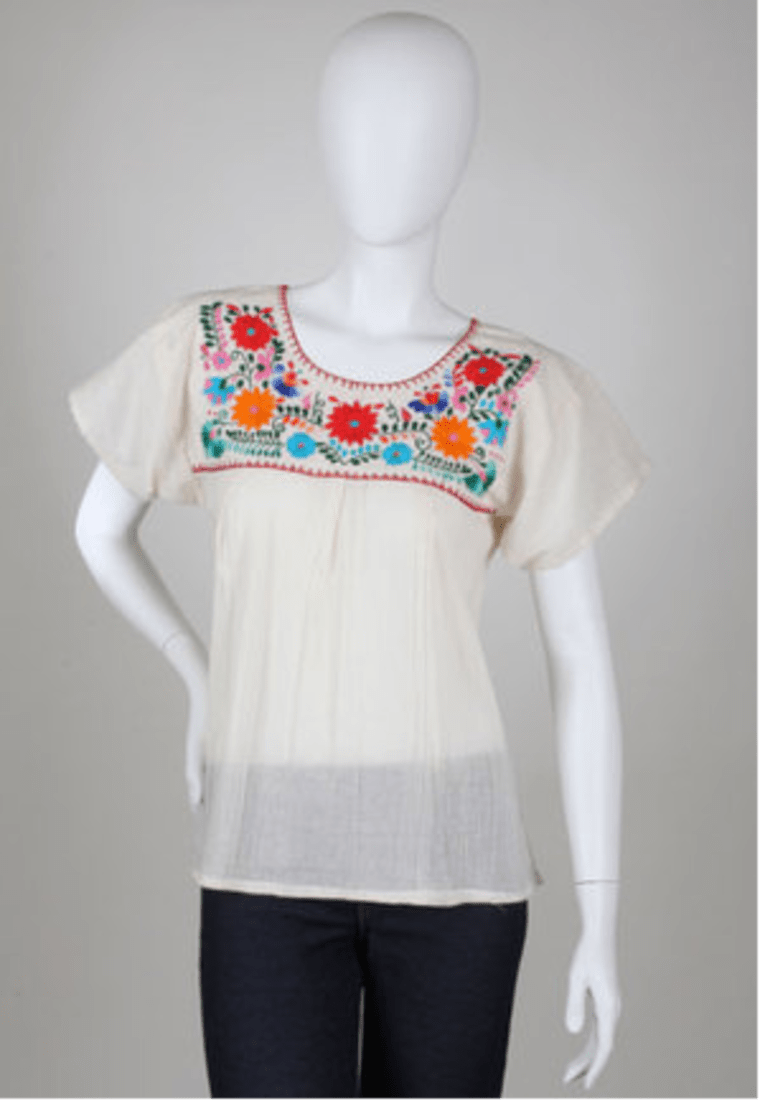 dreams. Natural, gauzy blouses and dresses trimmed with colorful, complex stitchwork reflect generations of women and their handiwork. Mexican folk art, vibrant textiles and accents such as small, brightly colored Chaquira beads have heavily influenced contemporary accessories, while traditional woven and embossed leather crafts are always considered summer staples. Latin fever is spreading, from John Galliano's recent fiesta-infused resort collection for Christian Dior to Catherine Malandrino's festive spring designs to Old Navy's 'Mexicali' items. Are you next?
(On form: Embroidered dress from Primp, belt from Cynthia Rowley; on model: authentic embroidered blouse $45 ShopIntuition.com, Martin khaki shorts $49 Bananarepublic.com, Leather bag  and woven "Mexico" flats $65-80 shopintuition.com)
Asia's silhouettes
Asian culture is a source of grace and elegance, exemplified by beautiful silhouettes that are still significant today. Clean, sleek cuts with feminine details are refined yet womanly, and the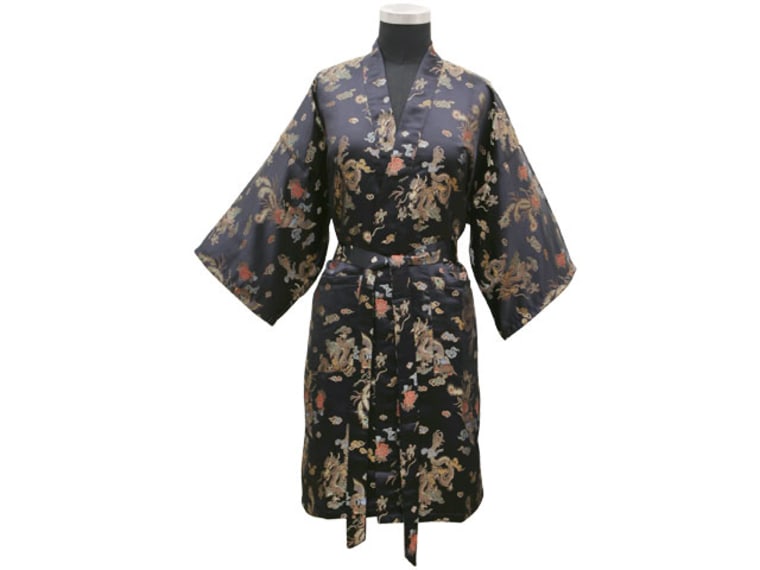 simple, soft lines that define their look are strong yet subtle. Couture geisha garments and traditional costumes have been reinterpreted with modern design. The robelike wrap, kimono sleeves, mandarin collars and waist-cinching obi-like belts all dramatically alter the shape and form of the most basic article. The result is an understated sense of style not to be underestimated.
(On form: Dress and "Happy" pink robe from Pearlriver.com; on model: Lady solid red coat top $26 Pearlriver.com, City Linen wide-leg pant $28 NYandCompany.com, necklace from StephenDweck.com)
Greece's draping and details
Thanks to Aphrodite, Athena, and Greek mythology, Hollywood's red carpets have never been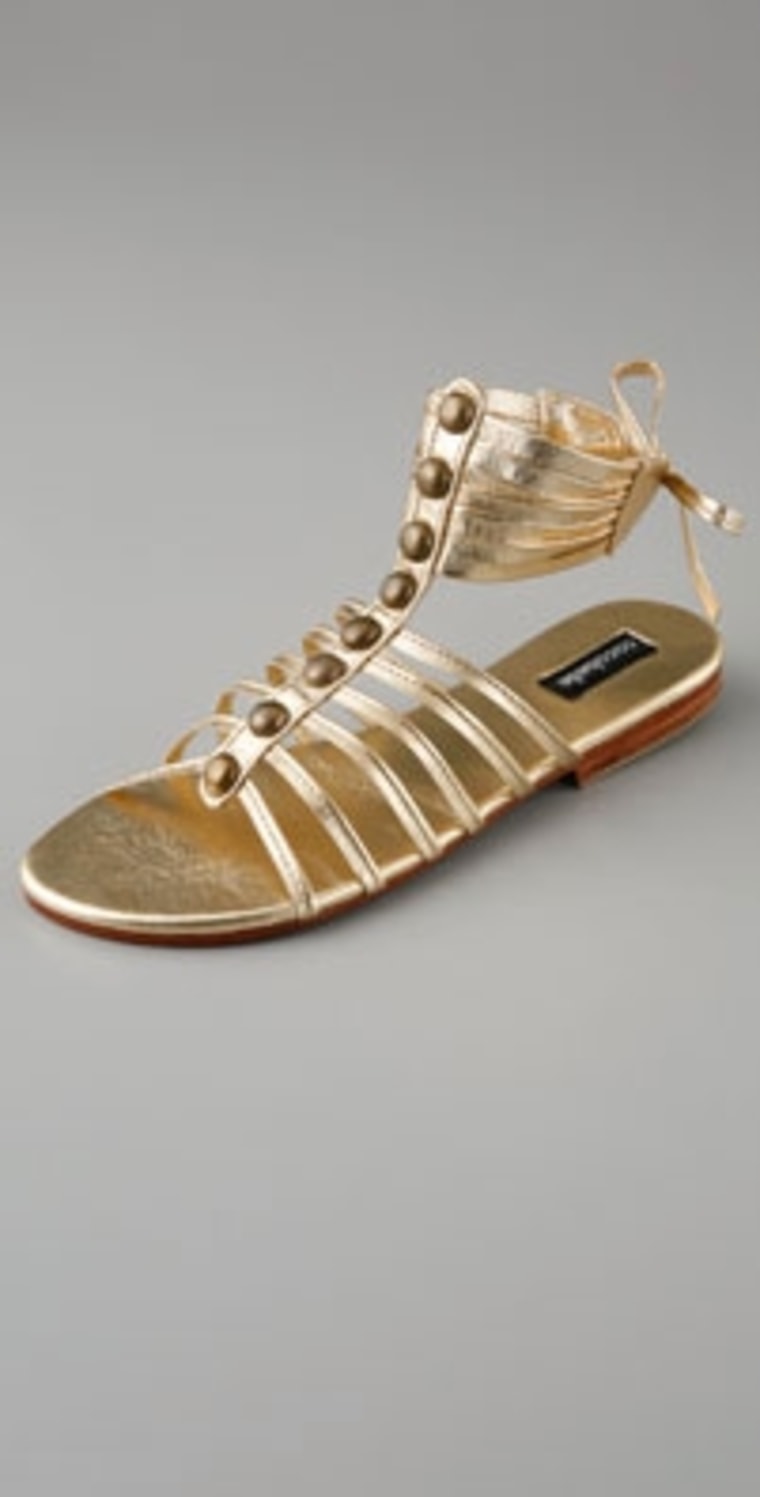 without goddesslike gowns. And today, long fluid frocks have never been more en vogue on America's catwalks and sidewalks. Empire waistlines, one-shoulder necklines and gathered gowns drape today's most fashion forward. Maxi dresses and gladiator sandals are modern-day must-haves, topping the list of this season's trendiest items. Other heavenly accessories borrowed from the gilded gods include braided rope, coin and leaf details. But for those who didn't have the chance in college, I plead, please reserve the togas for Halloween.
(On form: Rachel Pally dress and Cocobelle metallic studded city sandals from Shopbop.com; on model: Drape top $59 Zara.com, London stretch white jeans $49.50 Victoriassecret.com, Lisa Jackal sandals $135 Indomix.com)