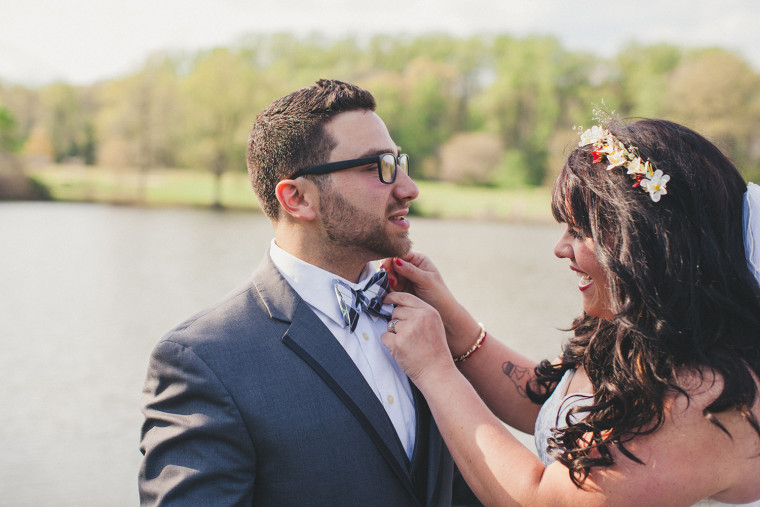 For Johnny Paparo and Kristina Trinkle, church has always been at the center of their relationship. 

The Philadelphia-area pair grew up in the same church, where Kristina's dad was the pastor. But they didn't cross paths until 2010, when they began working together in the same youth group.
Kristina quickly decided the two should be more than friends.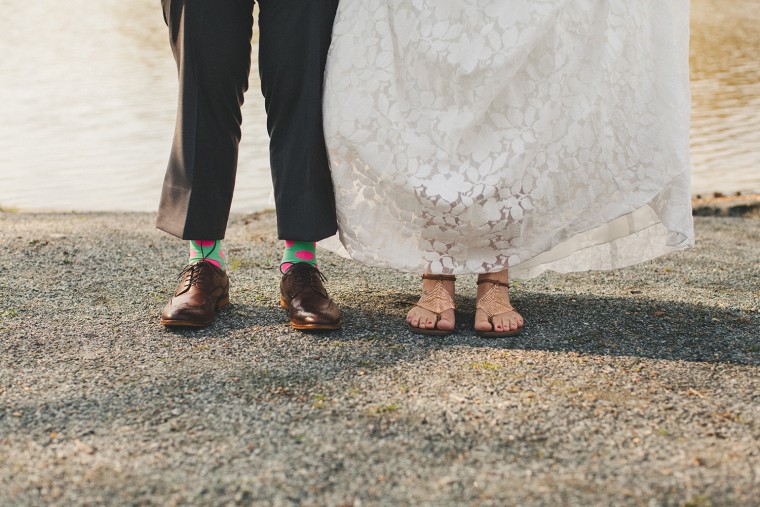 "I thought he was really cute, so I asked him out," Kristina, 26, told TODAY.com. "I was like, 'Hey, I have these free tickets to the zoo. Why don't we go?'"

The two dated happily for eight months — then broke up.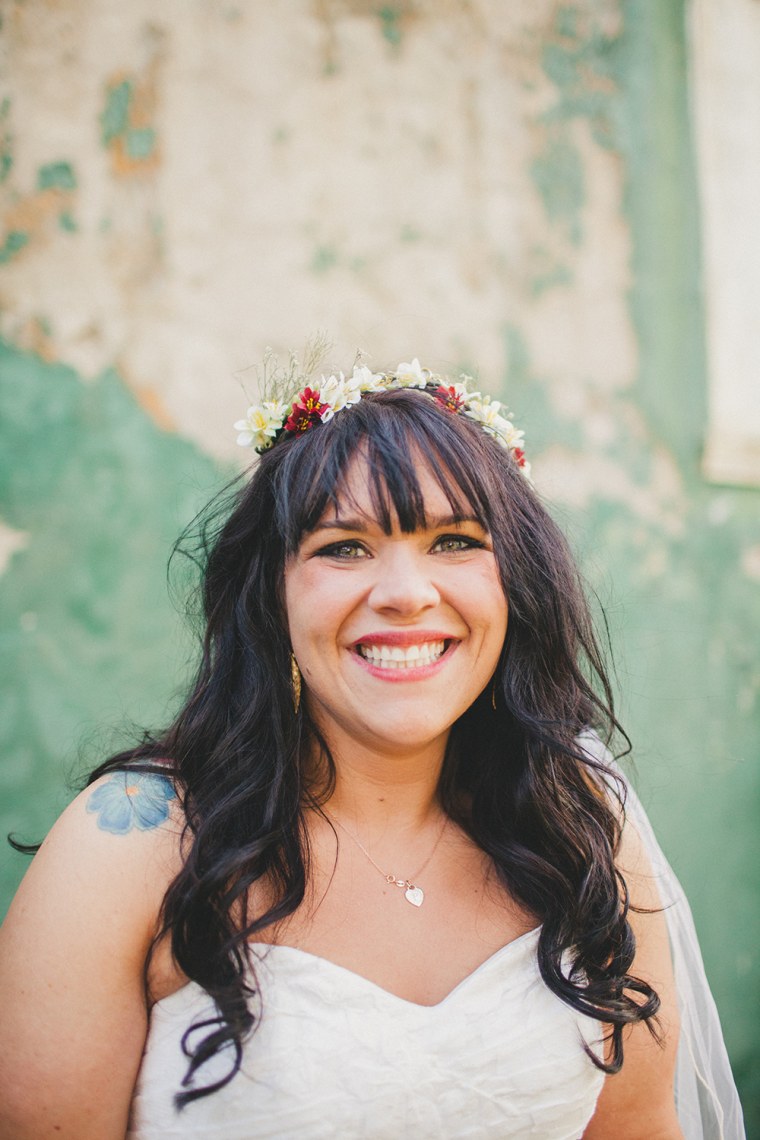 "We both weren't ready to be married and go forward from there," said Kristina, who is now the creative director and event coordinator for her church. "We weren't mature enough to make that kind of decision." 

It seemed like the end of the road for the couple, but not for long.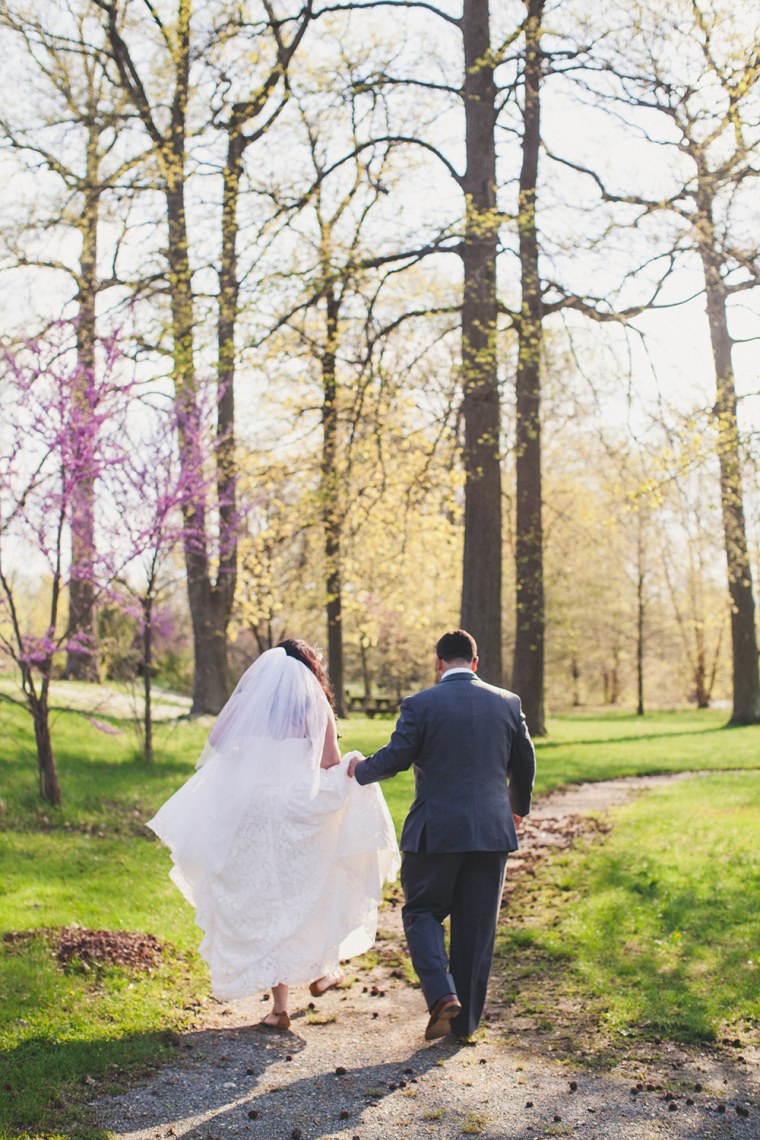 "I wasn't interested in anyone else. I didn't care about anyone else," Johnny recalled. "Kristina was the one. I needed a way to talk to her again." Soon enough, an opportunity arose to do just that. 

A youth pastor in their church, Steve, was going through dialysis and needed a kidney transplant. After learning that others close to Steve failed to match as potential donors, Johnny decided to see if he was a match. He was. 
Around Christmas 2011, Johnny went into surgery at Thomas Jefferson University Hospital in Philadelphia to donate a kidney to Steve.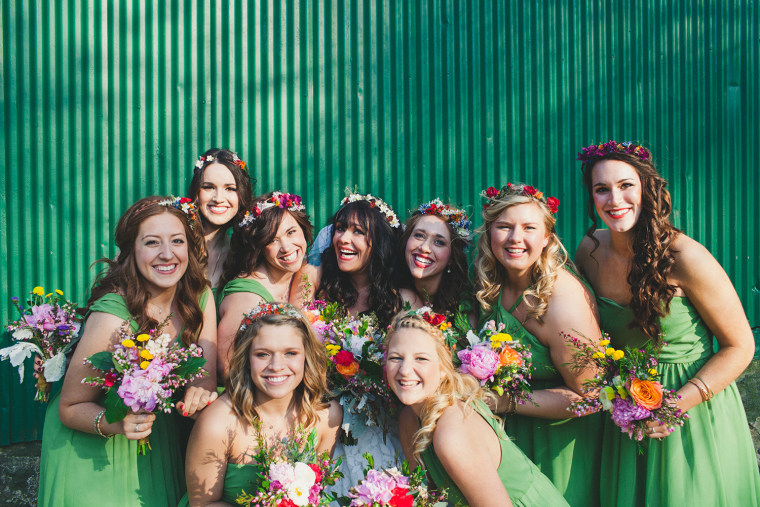 Kristina heard about it through the church and went to visit him in the hospital. She remembers feeling "overthrown with love" for him, even telling her dad, "I'm going to marry this man!" 

Soon after, Kristina and Johnny began talking again and confessed that their feelings for one another had never gone away.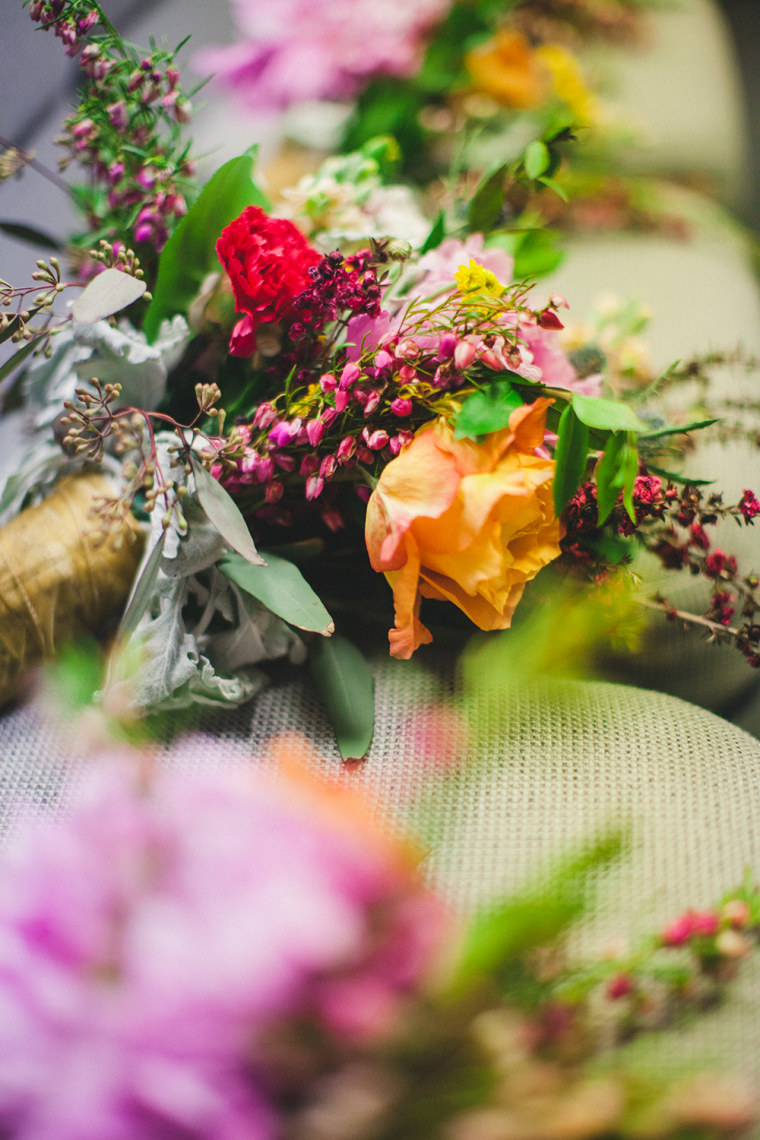 "He just had to give a kidney away to get me back," Kristina said, laughing. 

Two years later, Johnny went from giving away a kidney to asking for her hand in marriage. 
The two had been on a romantic walk through Longwood Gardens, a scenic area strung with holiday lights, when Johnny tried to propose — but couldn't find the opportunity for a private moment. 
"We were walking around with all the lights, and every time I wanted to do it there were always tons of people around," Johnny said.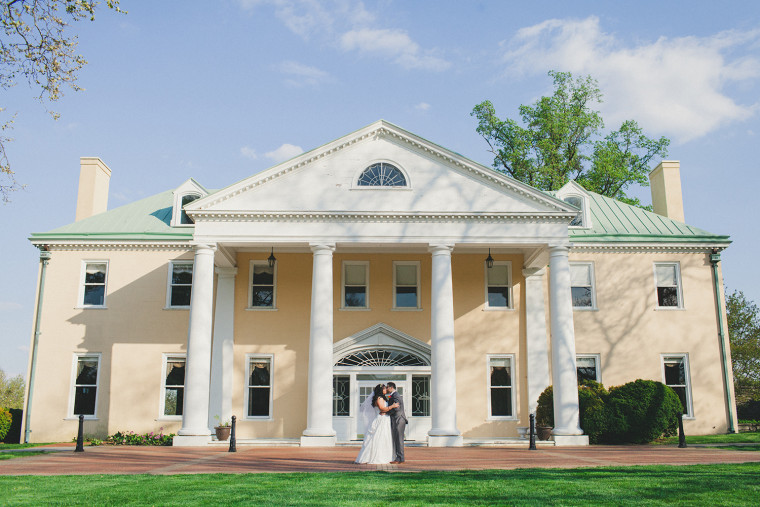 While they left the gardens before he had the chance to do get down on one knee, Johnny was still determined to propose that night. 

So he came up with an idea. After Kristina went home, he set a bouquet of flowers outside of her door and rang the doorbell before sneaking around the back and into the house. 
"She answers the door, there are flowers out front, she doesn't see anyone and then she turns around and sees me with the ring," Johnny said.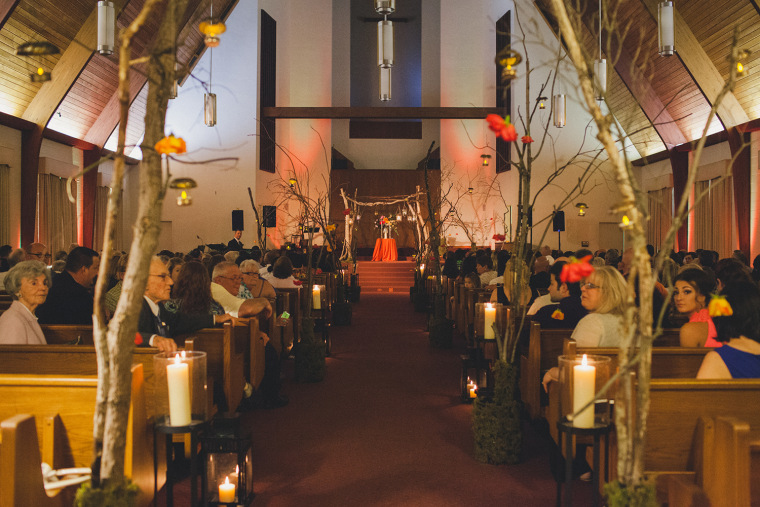 Kristina was completely surprised. "I came upstairs with my pajamas on and the doorbell rang, and I thought, 'Someone is gonna murder me,'" she joked. 

With wedding preparations in the works, their church, Marcus Hook Baptist, seemed the natural choice for a venue, both for sentimental and financial reasons. 
"This is where we met. This church is where we fell in love," Johnny said.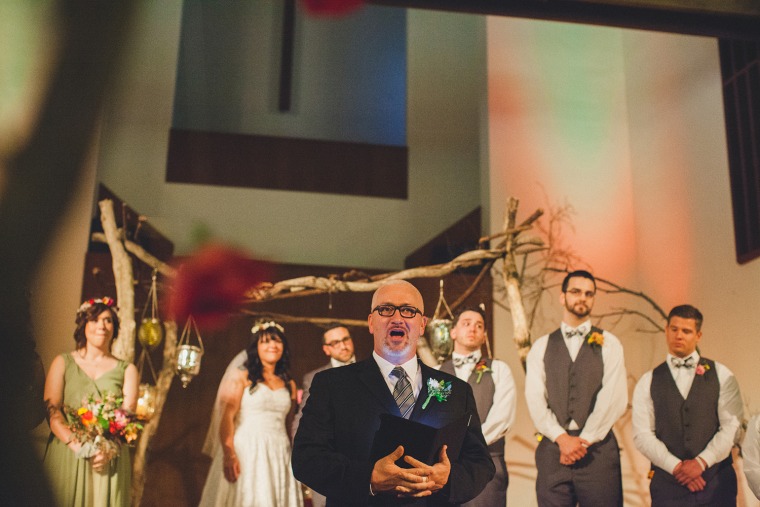 All decorations for the ceremony and reception were either made, found or re-purposed — even the couple's wedding cake was simply a grocery store-bought cake made wedding-worthy with a few decorative flowers left over from the bouquets. 

While it was an indoor ceremony, the bride managed to craft the outdoor-wedding feel she wanted. Family and friends helped to collect branches that fell to the ground during the previous winter's snow storms, using them to set up a woodsy, bohemian backdrop for the ceremony — all within the walls of the church.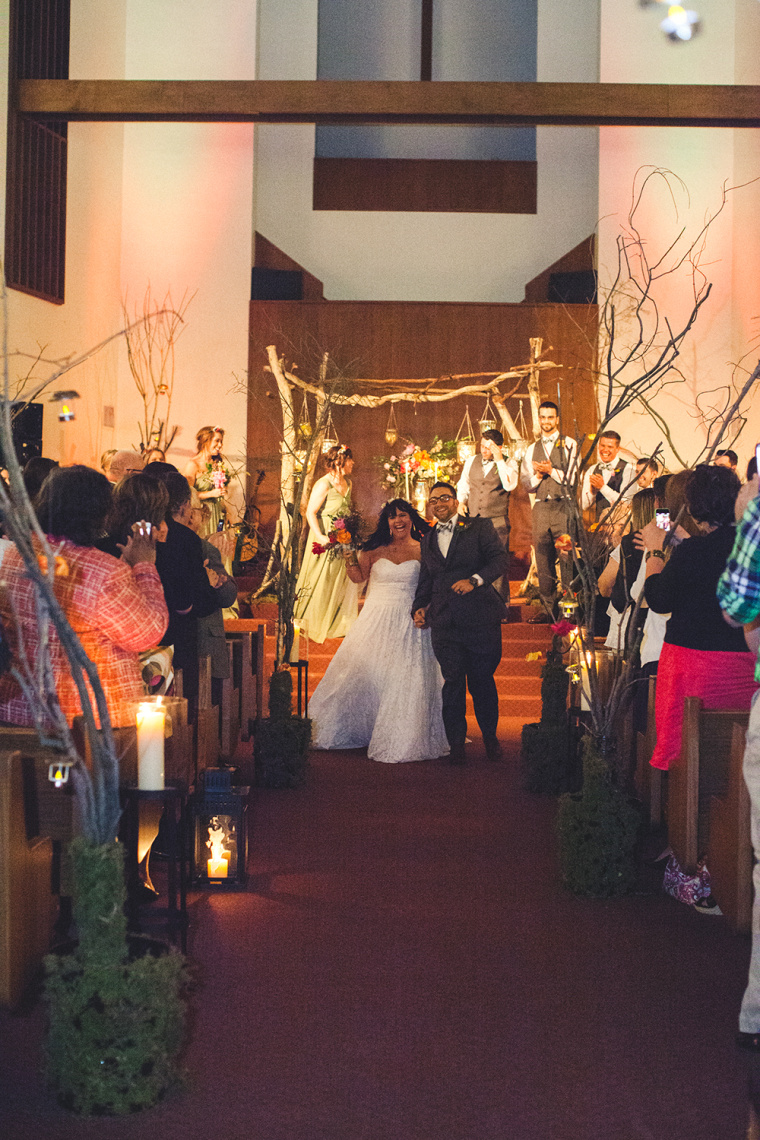 On the day of their May 2 wedding, Kristina spent time at her parents' house with family, relaxing and preparing for the evening service. 

"It was so nice getting married at nighttime because we had the whole day to chill and get ready," Kristina said.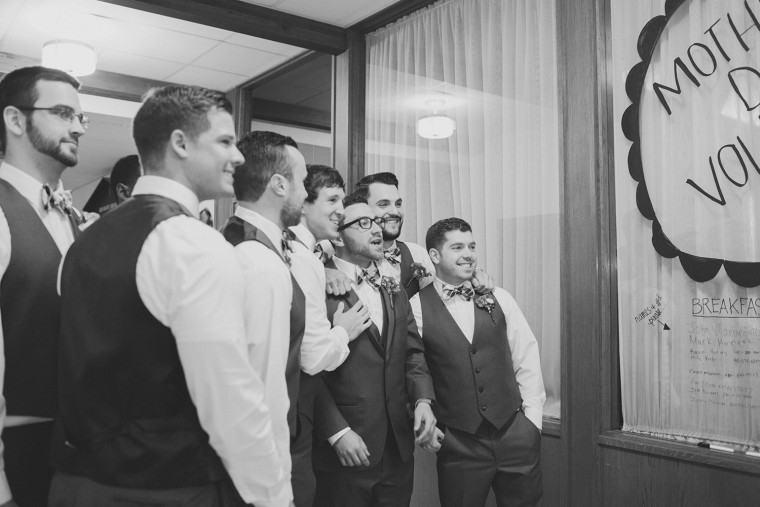 Johnny, leaving an old-fashioned scroll on the door telling Kristina where he went, played golf with his groomsmen. He remembers thinking they had plenty of time before they were supposed to take pictures —until he realized they had only 30 minutes to get ready. 

"And no one knew how to do bow ties," Johnny remembered, "So we were looking at YouTube for how to do it."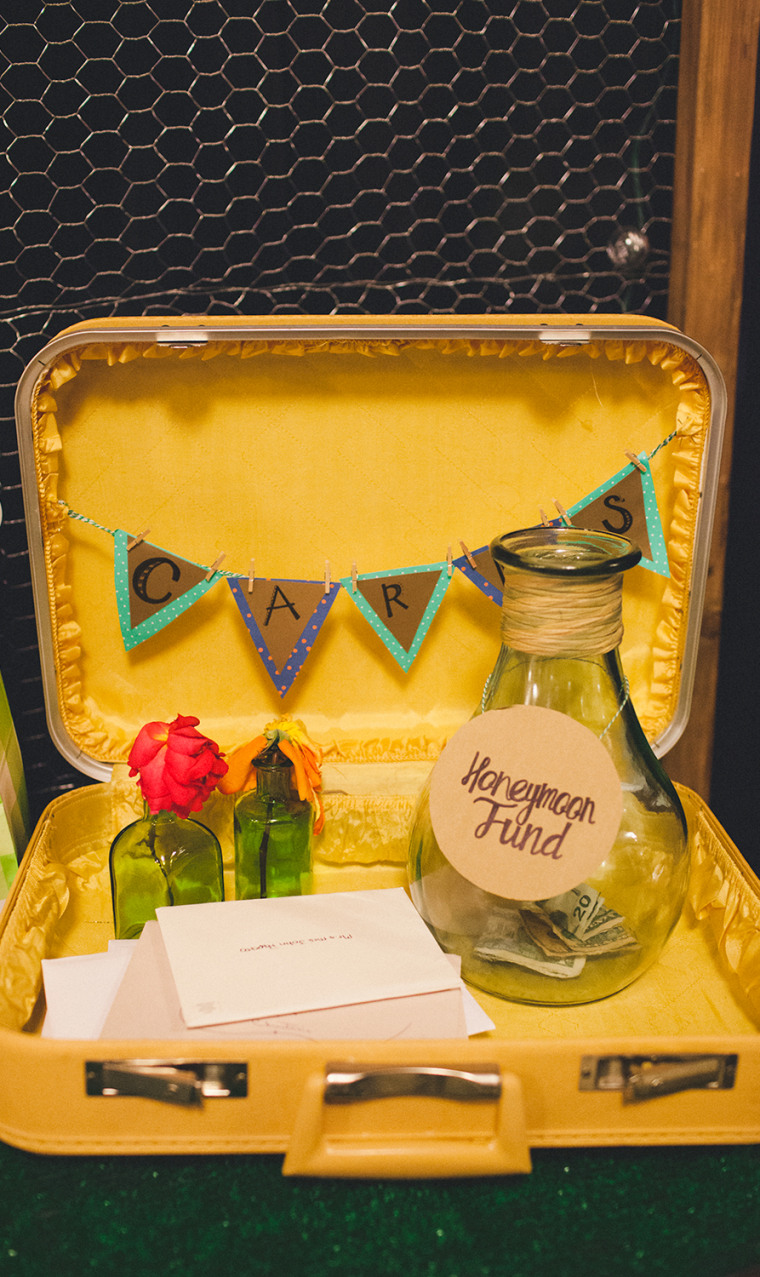 After taking photographs in the picturesque Bellevue State Park, the party headed to the church for the ceremony.
A mash-up of the couple's favorite songs played while the wedding party entered the church, while John Mayer's "Daughters" (a favorite of Kristina's dad) came on as father and daughter walked down the aisle.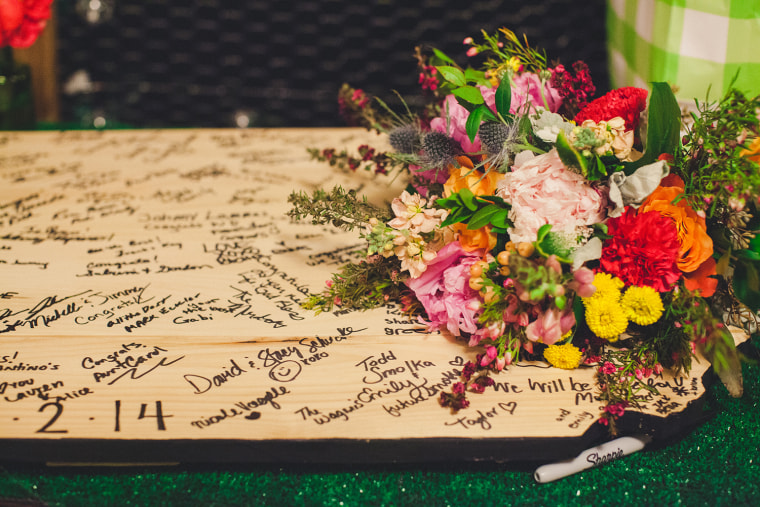 Johnny remembered not feeling too nervous as he stood at the altar with his bride-to-be, until the vows started to happen. 

"I was like, 'Holy crap, this is really happening,'" he said.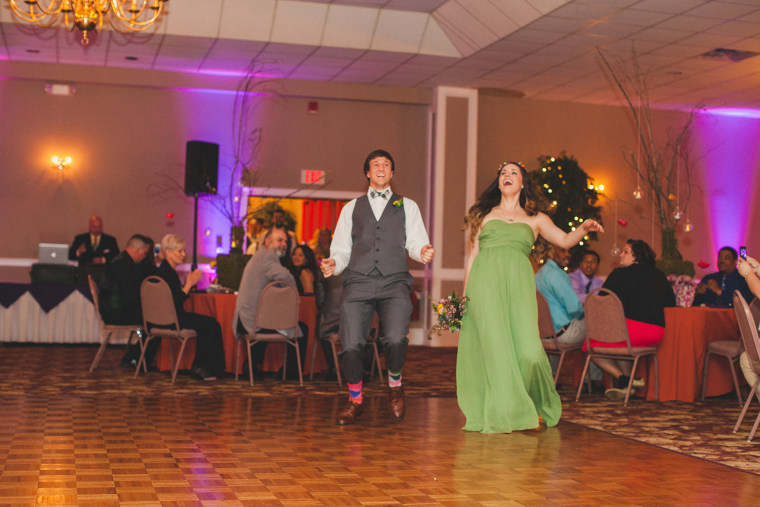 After exchanging vows and saying 'I do,' the couple danced out of the church to Bruno Mars' song "Marry You." 

"It was just the right amount of tacky," Kristina said.
The dancing didn't stop at the reception, which was held at a nearby special events hall, Ballroom at the Phoenix.
"I think 90 percent of the room was dancing, and I thought no one would!" said Kristina, who herself danced to "You Are the Best Thing" by Ray LaMontagne with Johnny for their first dance as husband and wife.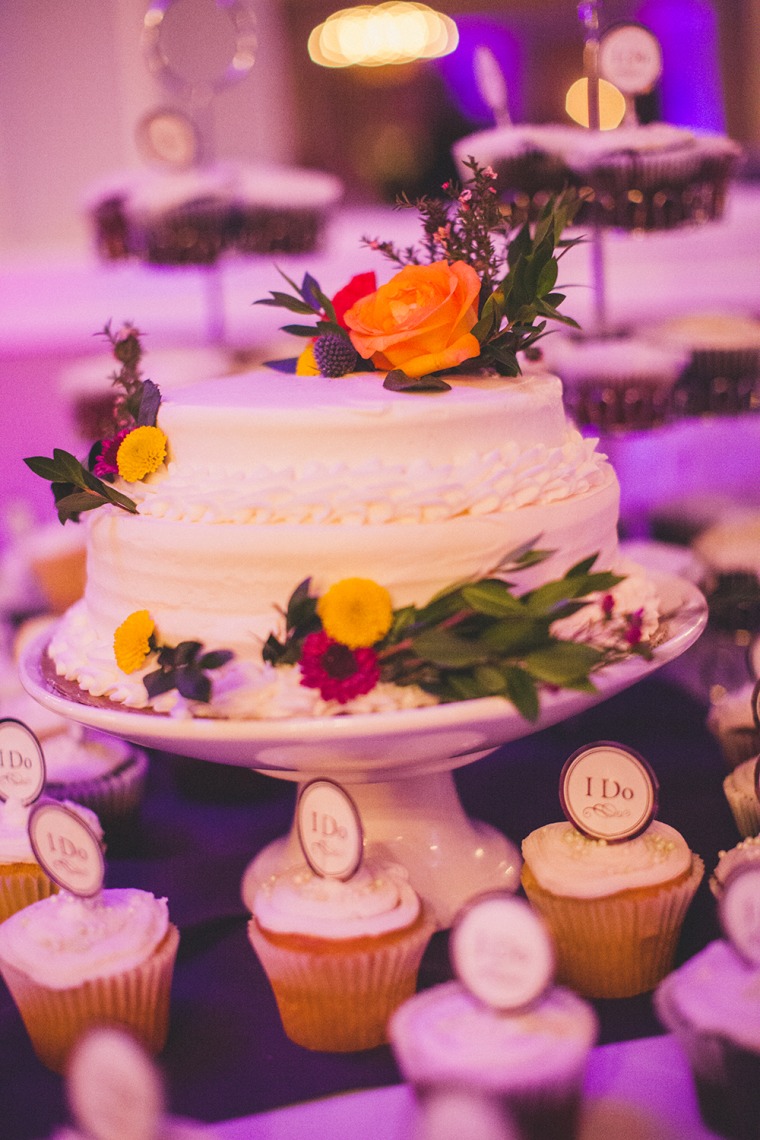 After breaking it down on the dance floor, guests enjoyed appetizer and dinner stations, as well as a self-service candy bar. And homemade personal touches, like handwritten blackboard messages, hanging glass ornaments and unique floral arrangements, provided a beautiful backdrop for the all the post-wedding fun. 
"It was the best," Kristina said.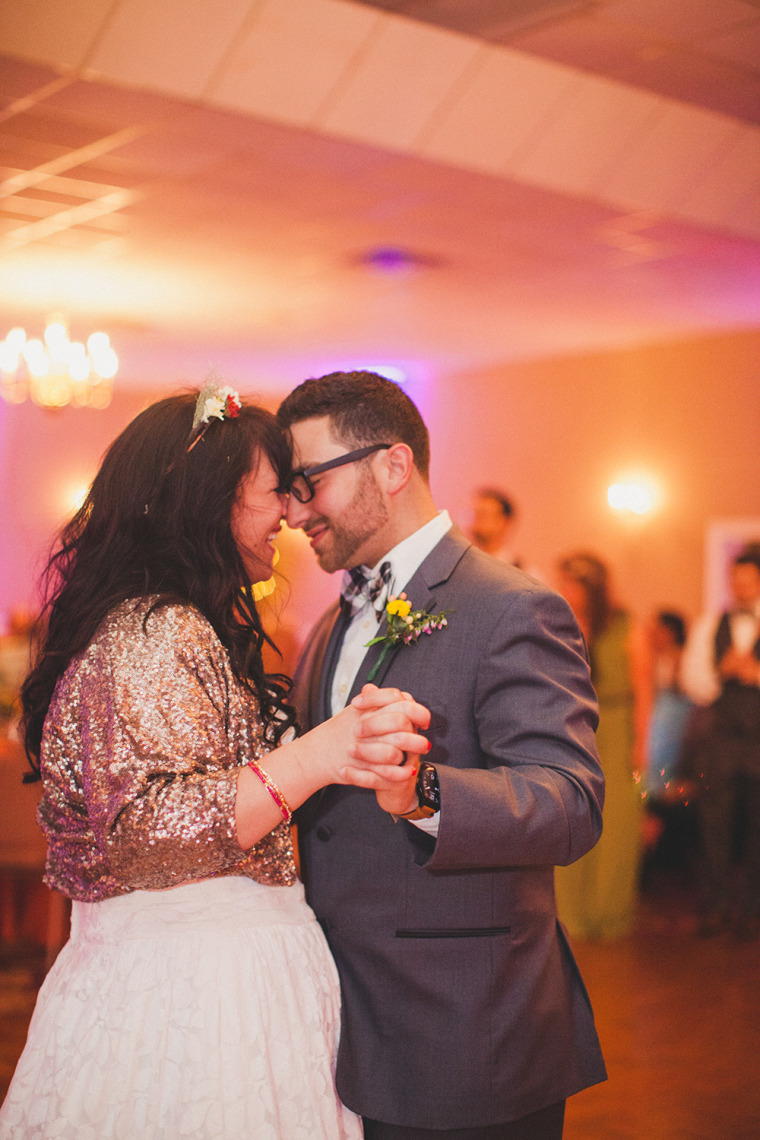 Soon after, Kristina and Johnny jetted off on their honeymoon to Cocoa Beach, Florida, where they spent 10 days enjoying each other's company by the ocean. The newlyweds are now preparing for an upcoming move to Virginia and are enjoying married life thus far. 
"We can always make each other laugh, even when things are crappy and hard," Kristina said. "We're just having so much fun." 
In our latest installment of "Real Weddings," Johnny Paparo and Kristina Trinkle tie the knot in the church where their relationship began.
All photos provided by Shannon Collins Photography. Check out more TODAY real weddings here.