It was an unseasonably warm November day, and the TODAY plaza was packed. With so many people to choose from, our Ambush Makeover team of celebrity hairstylist Louis Licari and TODAY contributor and Style Squad member Jill Martin certainly had a tough choice.
But Leslie Teuscher, who had come to New York City from Idaho to celebrate the big 5-0, stood out. Back in June, she had dyed her hair bright purple. She'd wanted to prove to her daughter that even though she wasn't 29 anymore, she could still pull off bold hair.
RELATED: Woman with Parkinson's celebrates 60th birthday with a personal Ambush Makeover
Now, however, she had a big job interview coming up. It was time for Leslie to say goodbye to the purple — and our Ambush Makeover team was ready.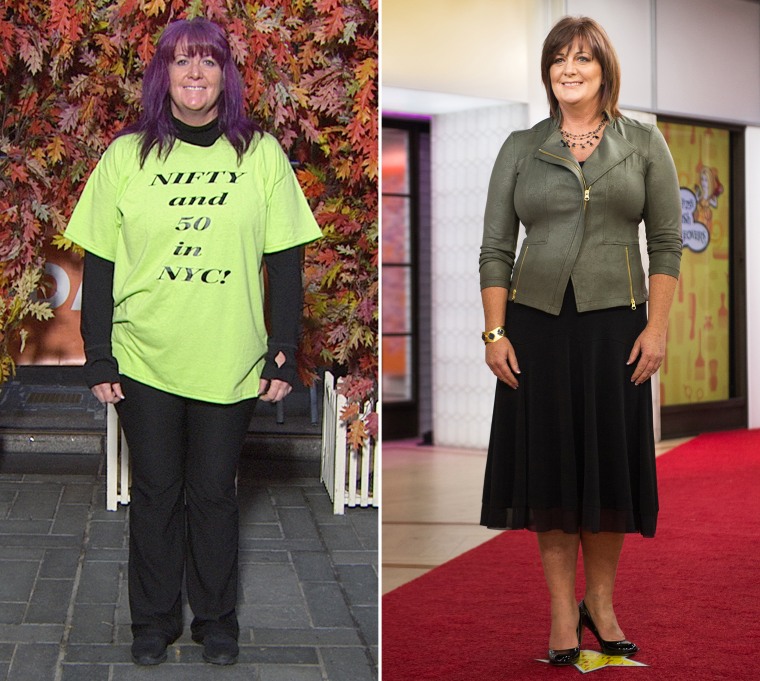 "Fabulous! Oh my God! You look so great," exclaimed her cousin Michelle upon Leslie's big reveal.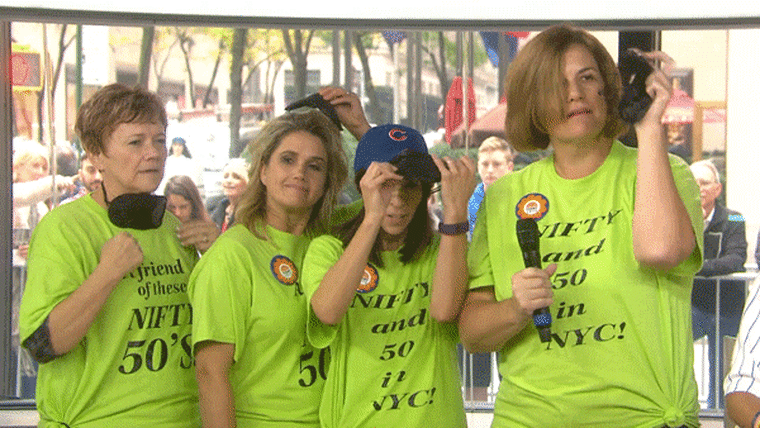 "Oh my gosh!" said Leslie as soon as she saw herself with rosy brown hair and a fabulous new haircut from Arsen Gurgov.
RELATED: Ambush makeover makes son's jaw drop
And that wasn't all. Our Ambush Makeover team still had to work their magic on Linda Lindenberg, 52, who was visiting New York City from California with her son Stephen.
Linda, who watches TODAY almost every day, told Jill it had long been a dream to not only visit New York City, but also get an Ambush Makeover. She had spent the last three years caring for her late father and just ran the Marine Corps Marathon in his honor. Now she was more than ready for some pampering from Louis and Jill.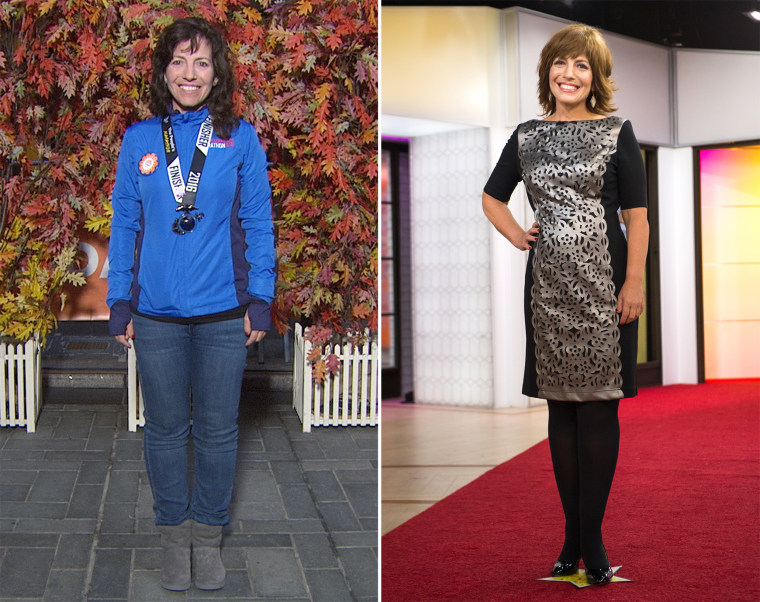 "Very nice job!" Stephen said, even giving our Ambush Makeover team a round of applause.
But Linda herself was speechless. She looked fabulous with her lighter and shorter hair.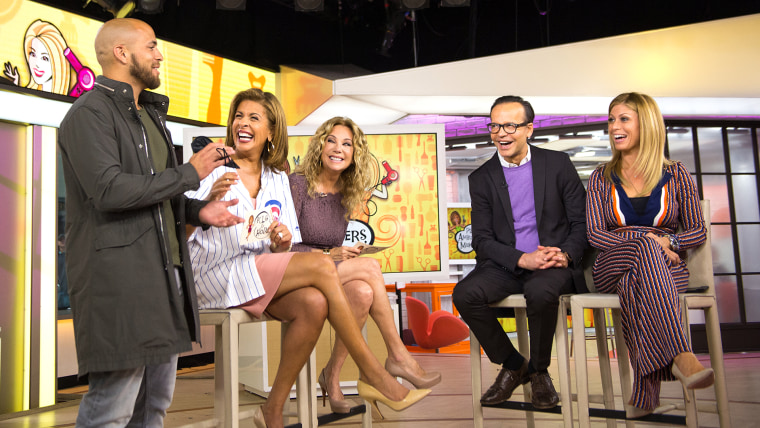 "She was beautiful from the inside, now it's just exemplified," added Stephen.
RELATED: 'You look beautiful!' Woman drops 40 pounds, surprised with makeover on TODAY
The ladies' outfits were as stunning as their new 'dos. (You can shop similar looks below.)
Calvin Klein Cap-Sleeve Banded Sheath, Dress, $159, Macy's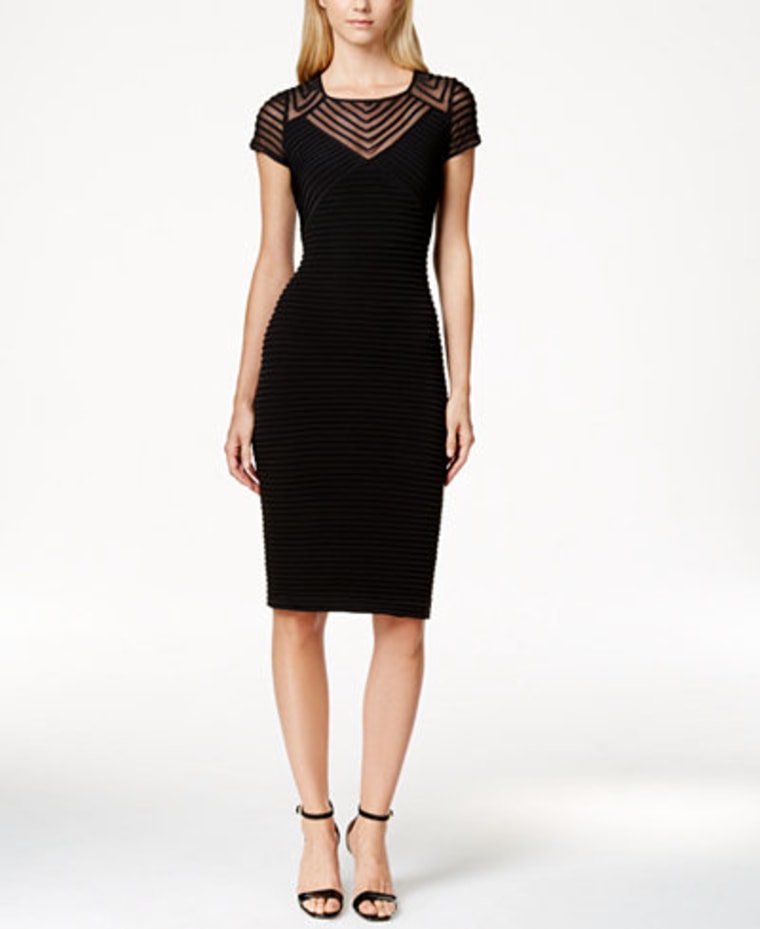 Liquid Leather Zip Jacket, $179, Clara Sunwoo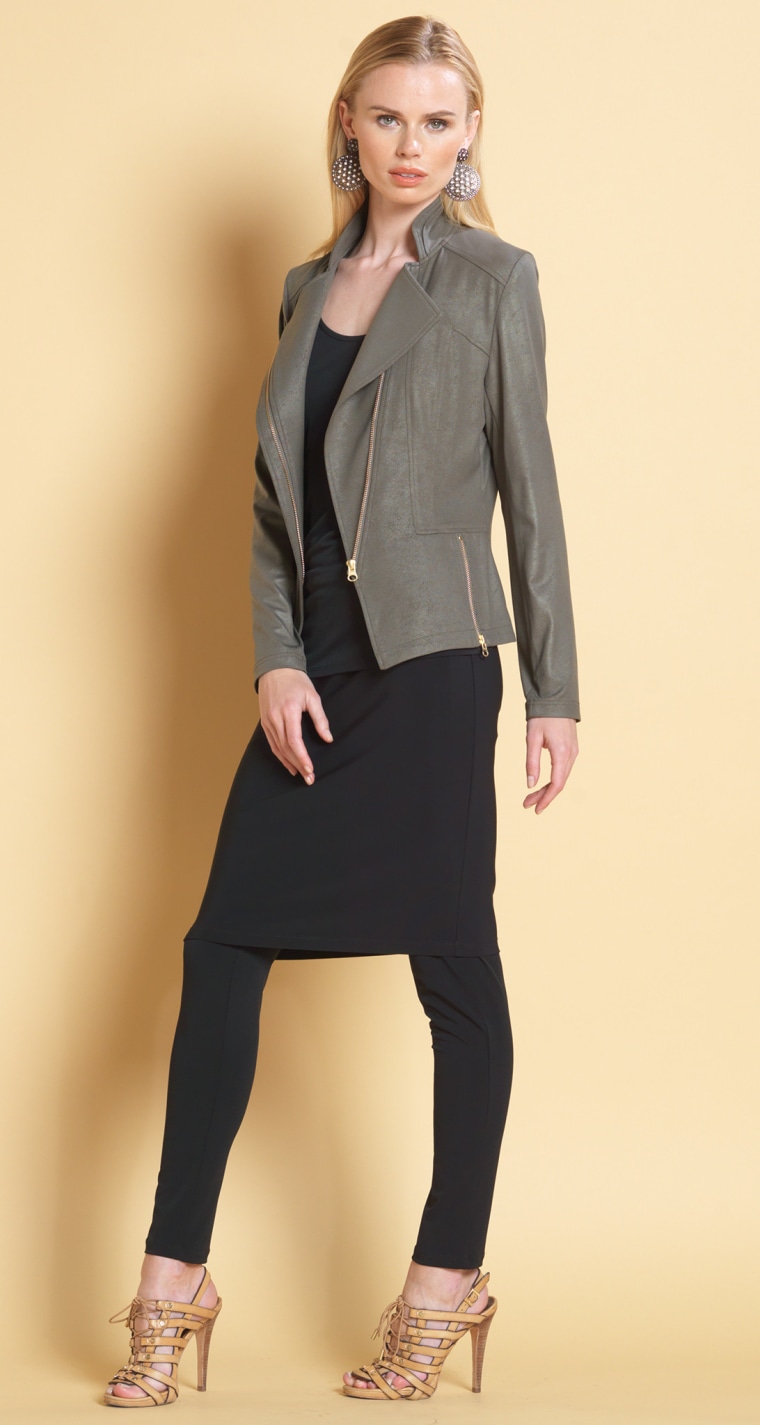 Mesh Edge Skirt, $69, Clara Sunwoo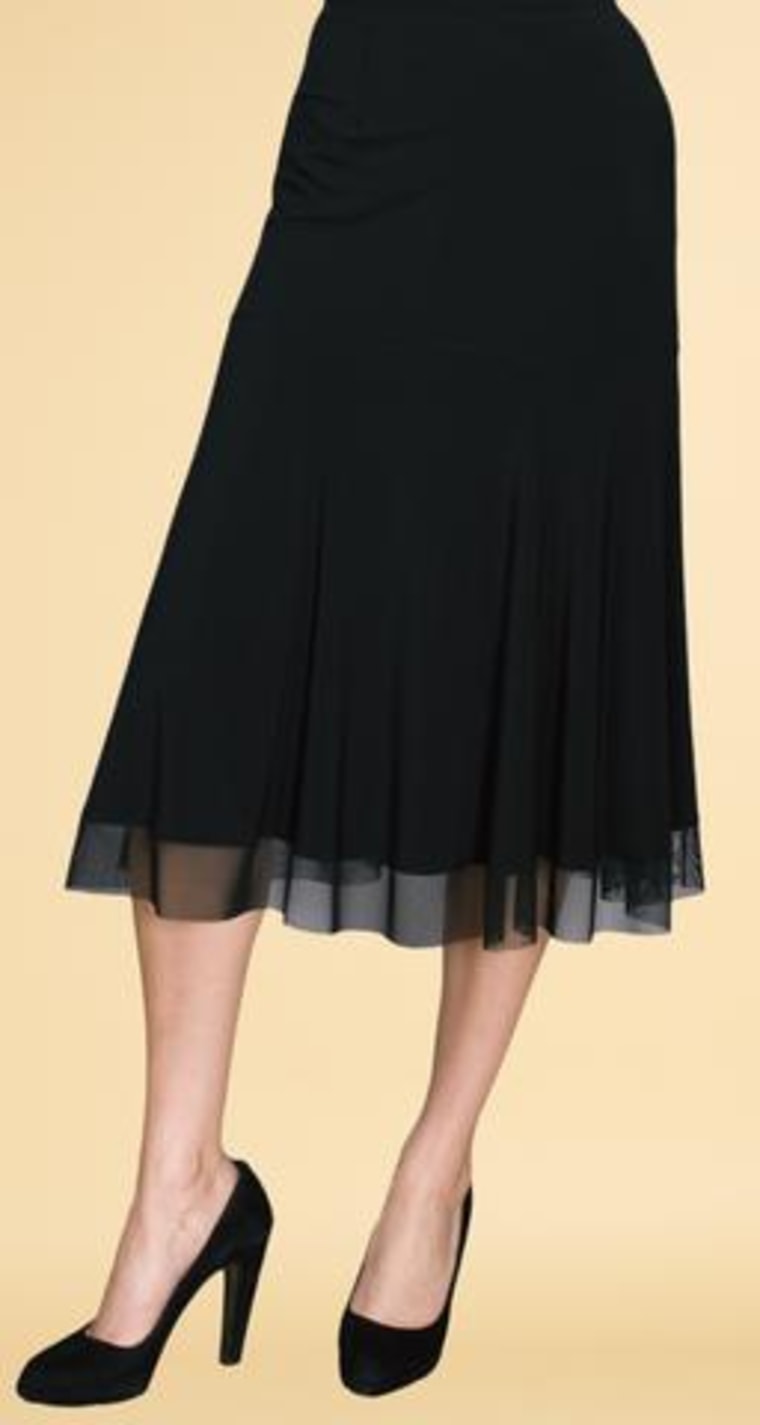 Rachel Reinhardt Gunmental Over Silver Garnet Necklace, $100, Rue Lala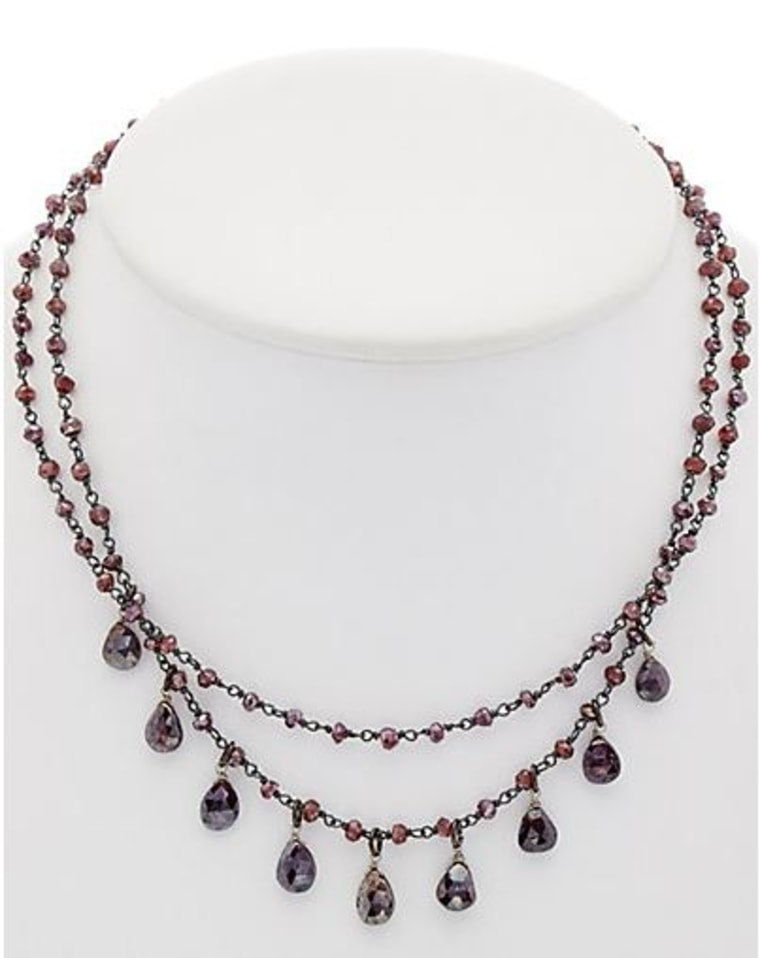 Alexandra Stingray Cuff Gold, $38, Nissa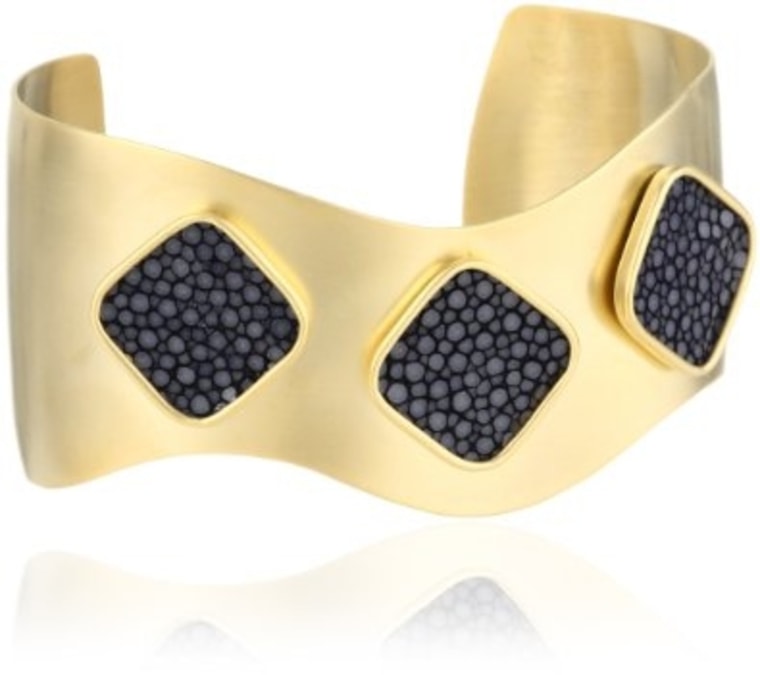 Another job well done by our Ambush team!