The public was given a choice, the votes have been tallied and now we know this is a nation divided.
But we're not talking politicians or their party platforms here.
This is all about Savannah Guthrie's platform shoes!
On Thursday, Savannah finished off her business-casual look with some funky footwear that left one fellow anchor raving and another ranting.
"Lines are being drawn," Hoda Kotb noted. "Women? Two thumbs-up. Men?"
"What are those?!" Al Roker shot back.
Well, Al, they're Oxford-style platform wedge shoes with a black leather upper, a white rubber sole and a generous layer of wood in-between.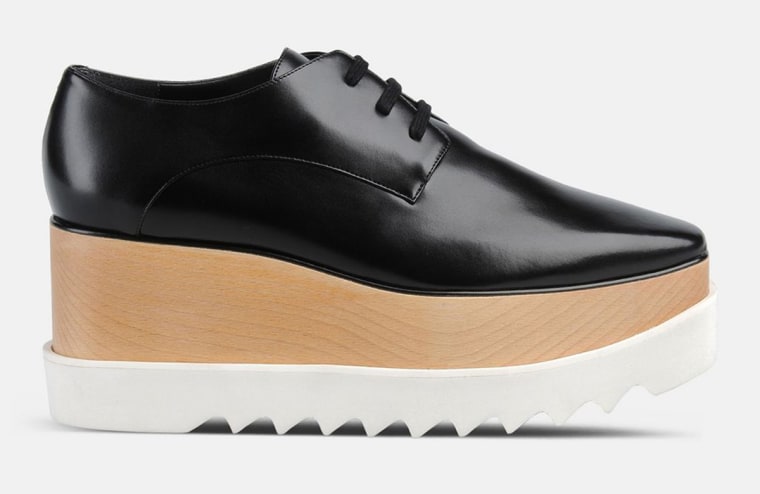 Al's not alone. In fact, when we asked viewers to vote #HugeFan or #HardPass on social media, we found out the nays beat the yeas 56 to 44 percent.
There was one #HugeFan worth singling out, though — designer Stella McCartney.
Of course, it should be mentioned that McCartney makes the shoes in question, so she might be a little biased.
But these towering kicks are far from the only questionable fashion choices out there. On Friday morning, the TODAY gang considered a few other potential offenders, like jorts.
Also known as jean shorts, these got a hard pass from everyone on the panel, except when they're worn by the 5-and-under crowd.
But the double-denim look, affectionately known as the Canadian tuxedo, was split right down gender lines, with the women giving it a thumbs-up and men a thumbs-down.
Then they considered the case of the ultimate dad-fashion staple: cargo shorts.
The multipocketed look had solid support among most anchors, but Craig Melvin took strong exception to them, saying, "It feels like when you're wearing the cargo pants, you're waving the white flag on life."
If you love Savannah's platform Oxfords, here are a few styles to try:
Steve Madden Greco Platform Oxford, $100, Nordstrom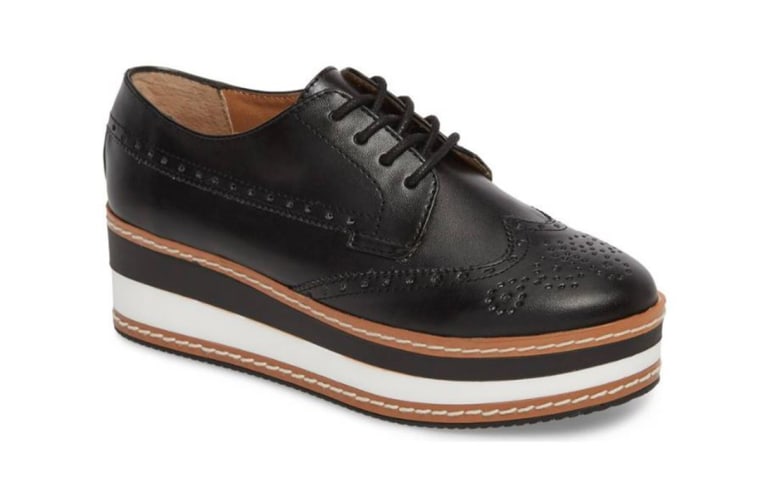 Clarks Teadale Rhea, $130, Zappos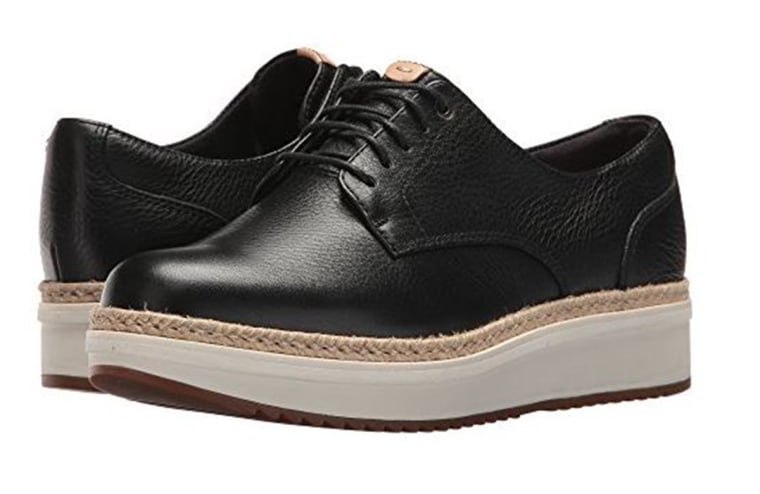 Chase & Chloe Wingtip Lace-Up Wood Platform Wedge Oxford Shoe, $30- 39, Amazon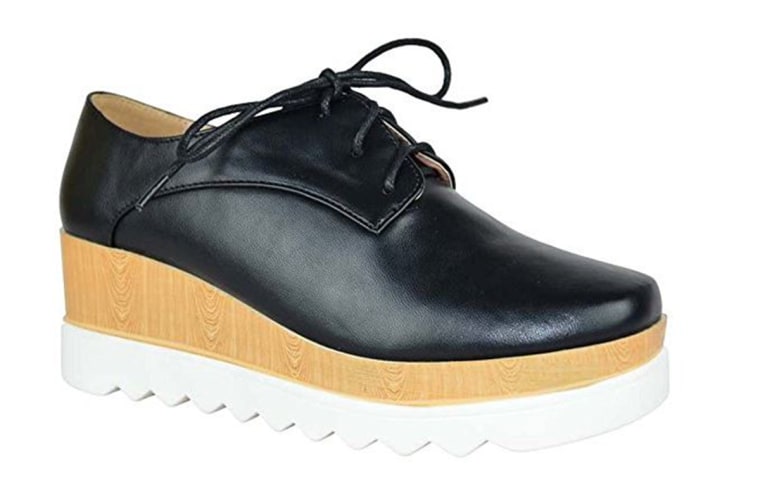 Minivog Platform Wingtip Square Toe Women Oxford Shoes, $40-$90, Amazon
Call It Spring Mclinn Platform Oxford, $40, Nordstrom Rack