Sarah Jessica Parker turned 51 on Friday, and she is undeniably one of our favorite fashion pioneers. While best known for her role as Carrie Bradshaw on "Sex and the City," SJP has been taking sartorial risks for as long as she's been in the spotlight.
Let's celebrate her birthday with a trip down memory lane.
1980: A vibrant 15-year-old Parker looks adorable during a rehearsal break for the show "The New York Kids."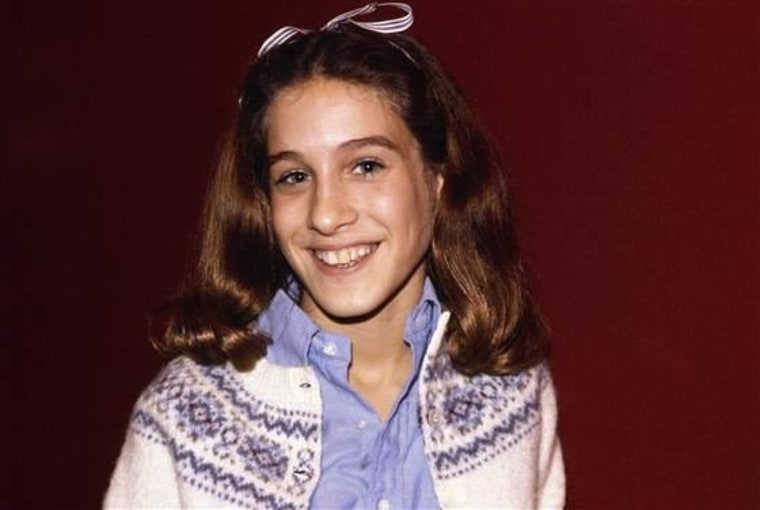 1982: Parker has always rocked her naturally curly locks. Here's a snap from the '80s television series "Square Pegs," in which she played the lead role of Patty Greene.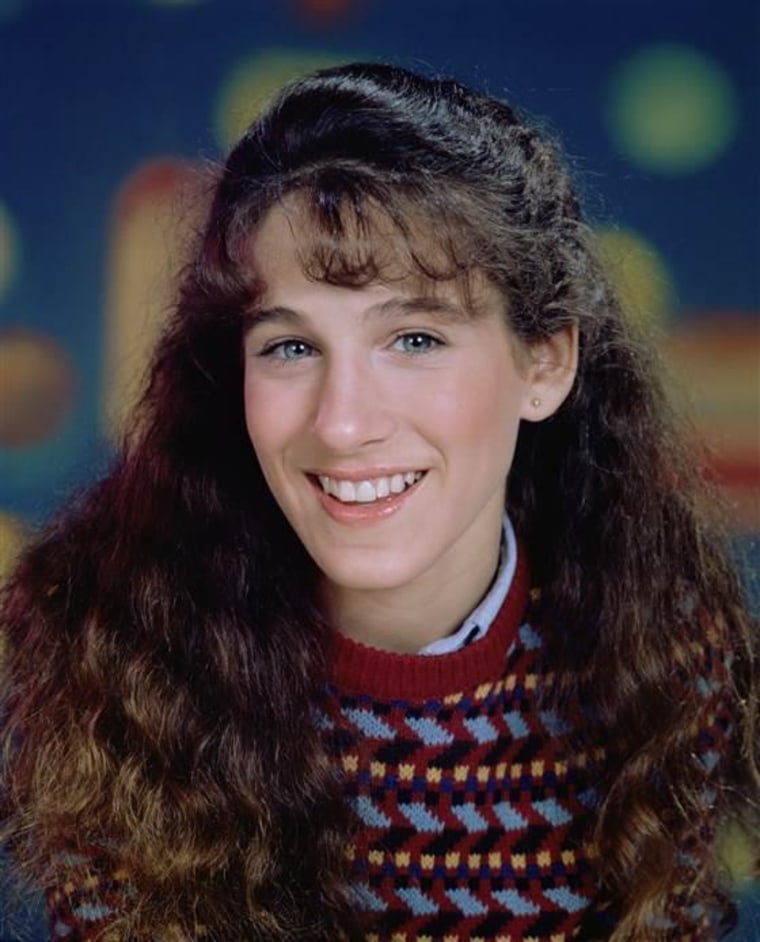 1985: Starring as Janey in "Girls Just Want to Have Fun," SJP looks so sweet in this classic '80s denim jacket.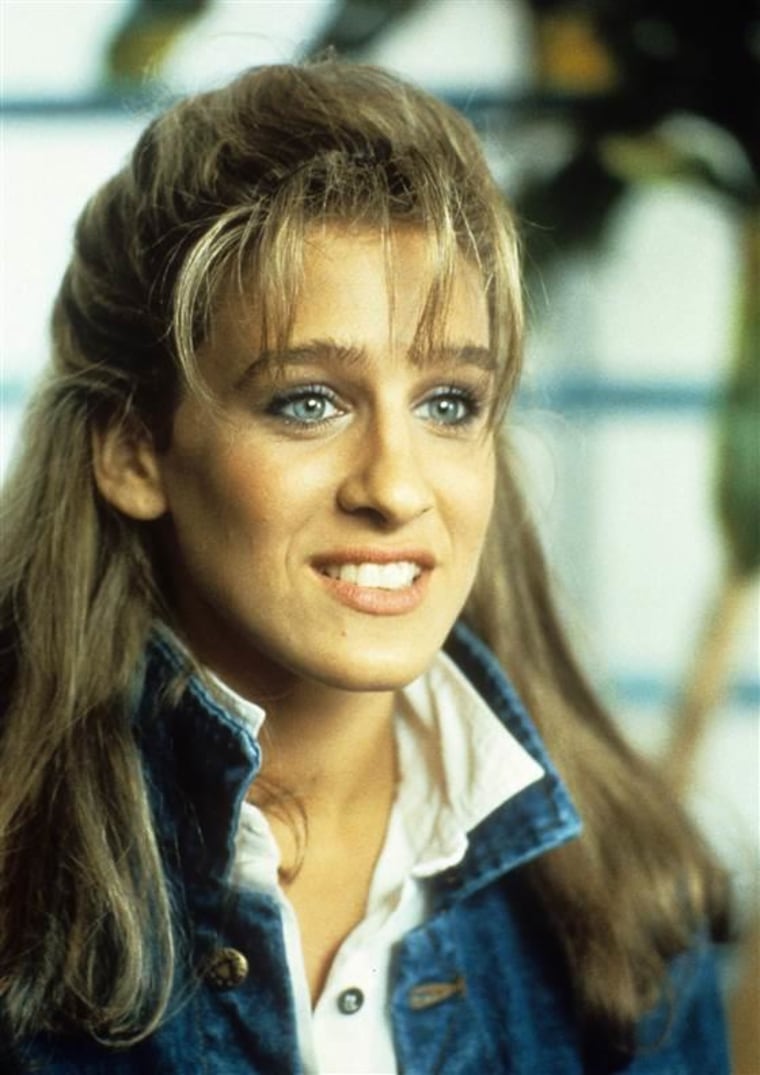 1987: Here she is showing some skin on the red carpet of a movie premiere in California.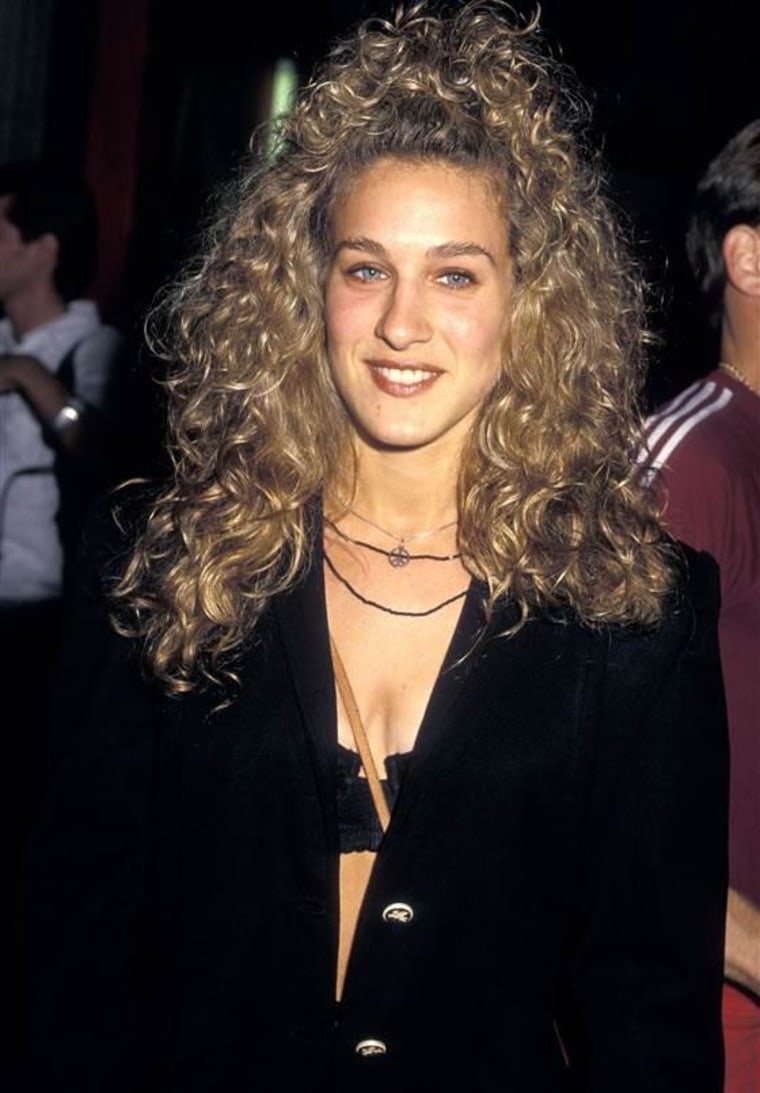 1988: Check out this hat and overalls combo. No one does it like SJP.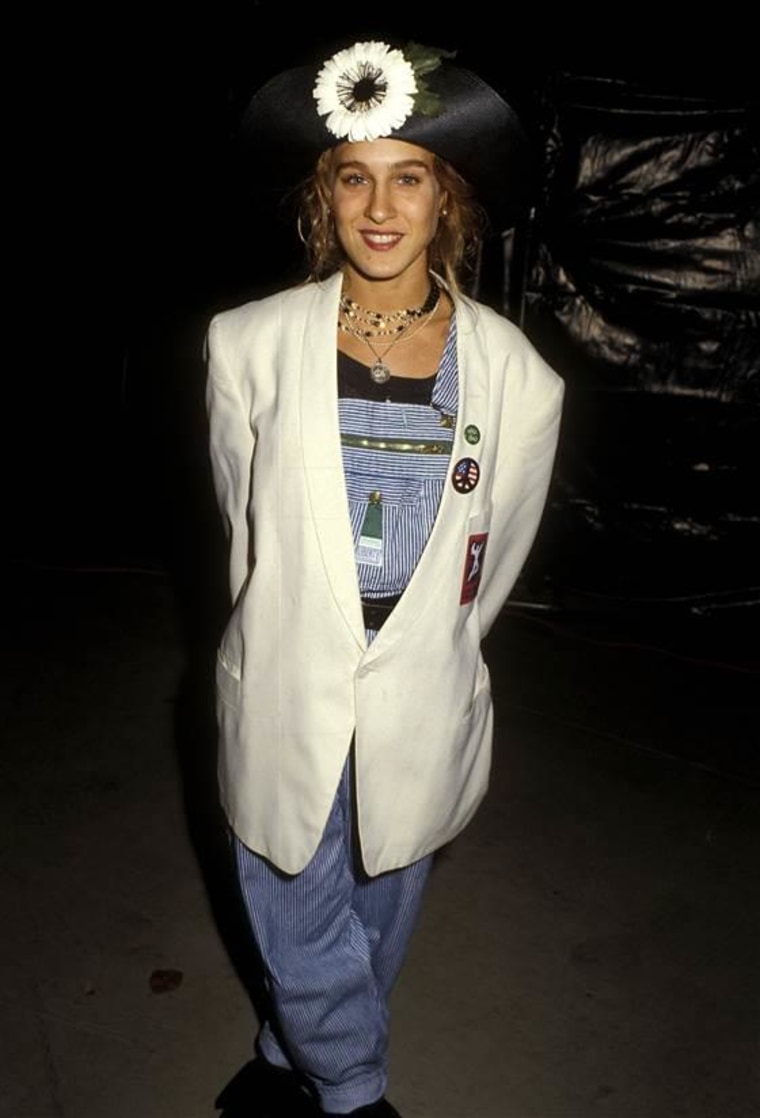 1991: Parker sparkles (literally) at the "For the Boys" movie premiere.
1993: A formfitting white jumpsuit is hard to pull off, but SJP does it justice.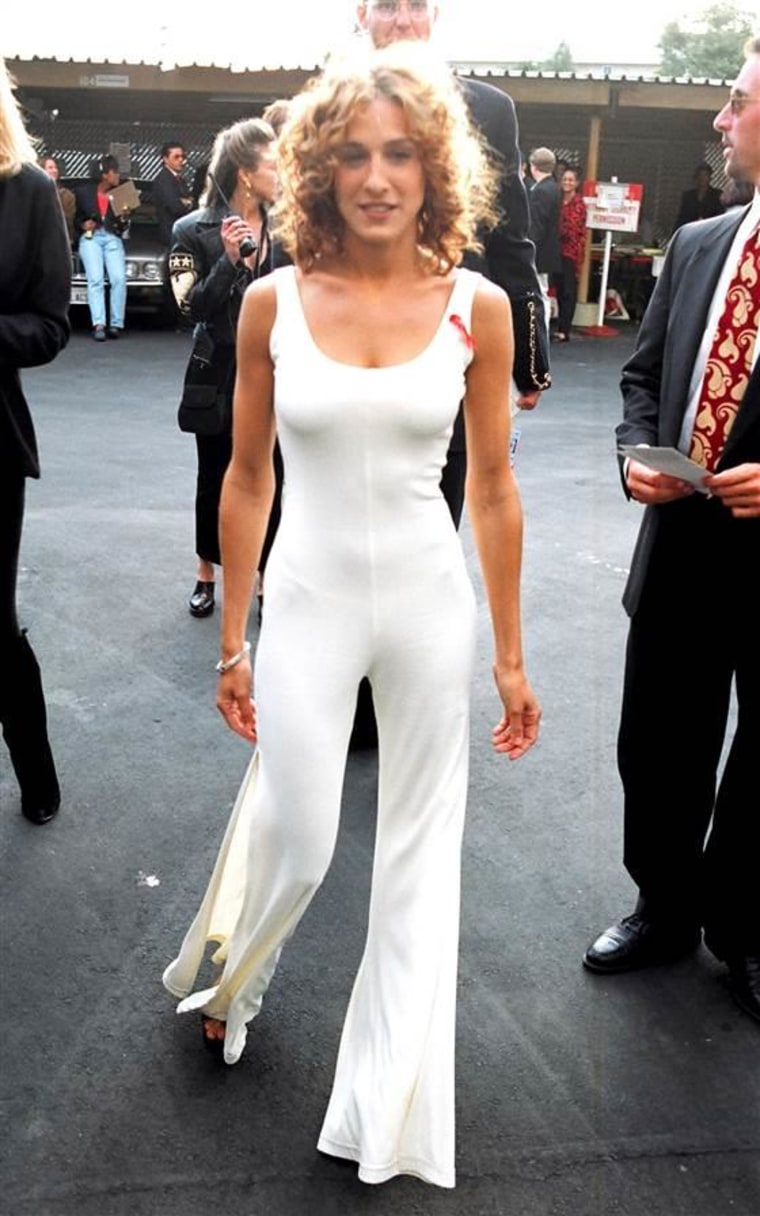 1998: On the set of the first season of "Sex and the City," Parker looks fashionable and warm in this luxe fur coat.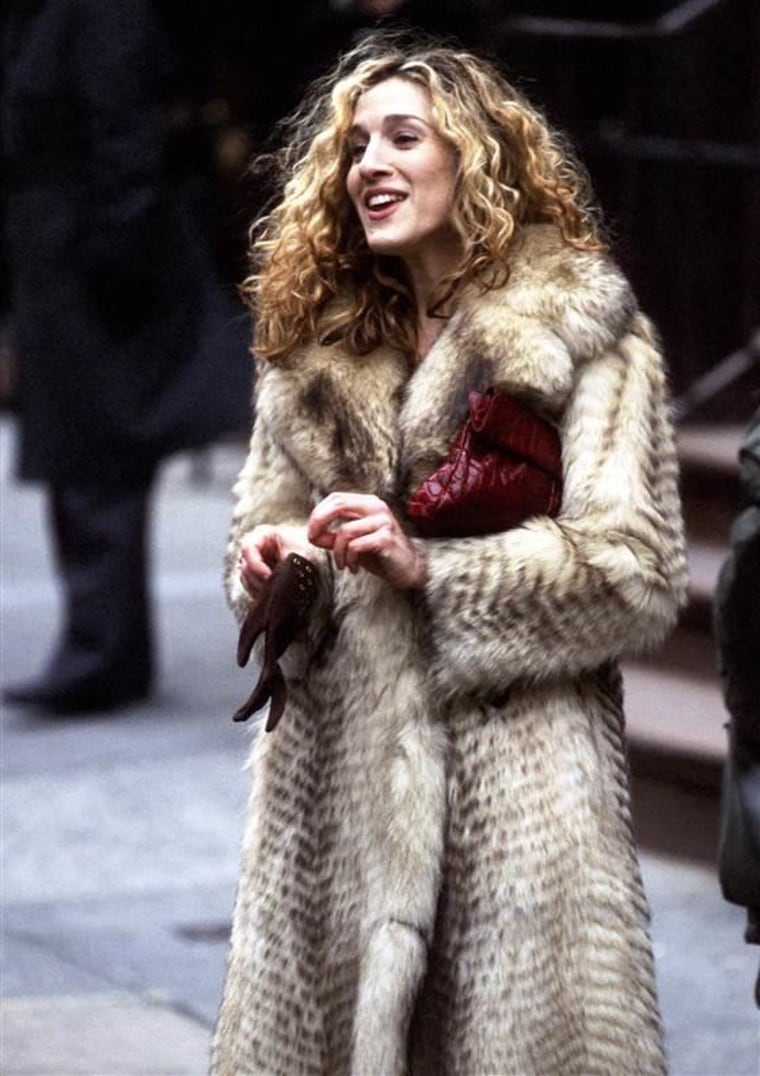 2000: A sparkling SJP graciously accepts her Golden Globe for Best Actress for her role as Carrie Bradshaw.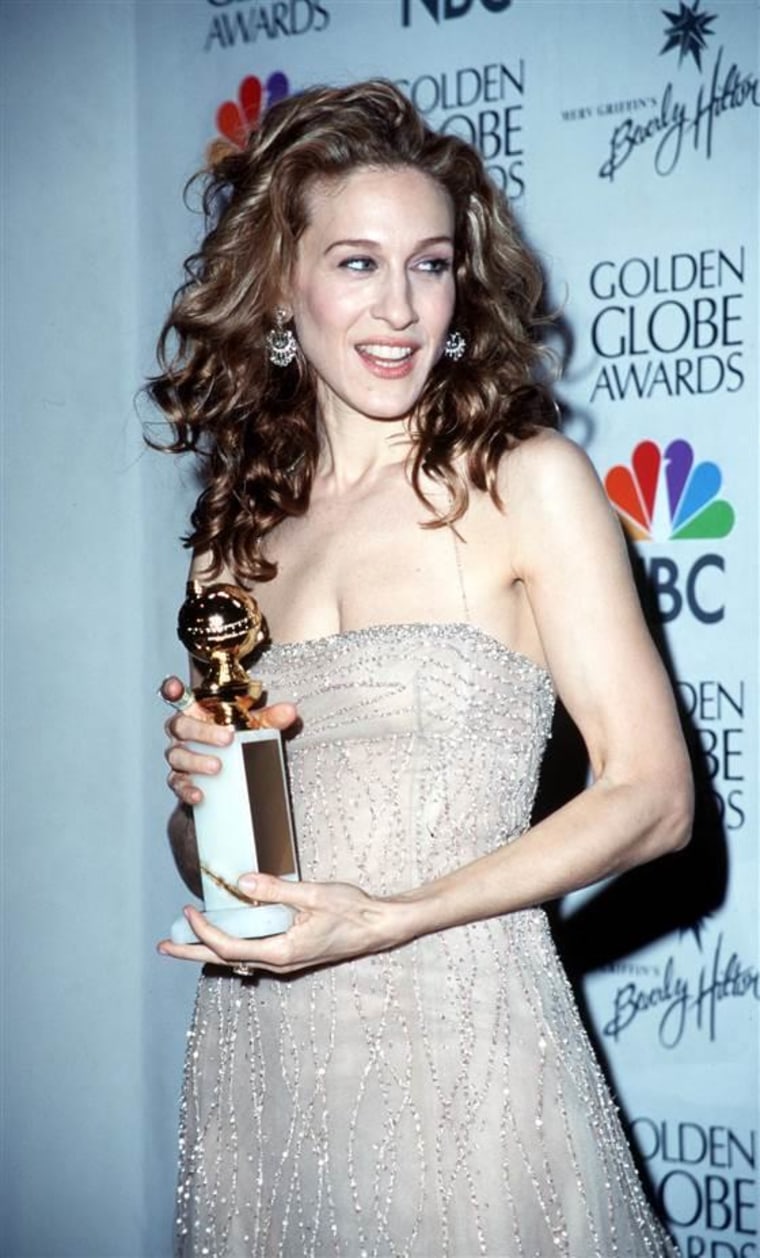 2002: Here is SJP looking sophisticated yet sweet with her feminine frock and sleek hairdo.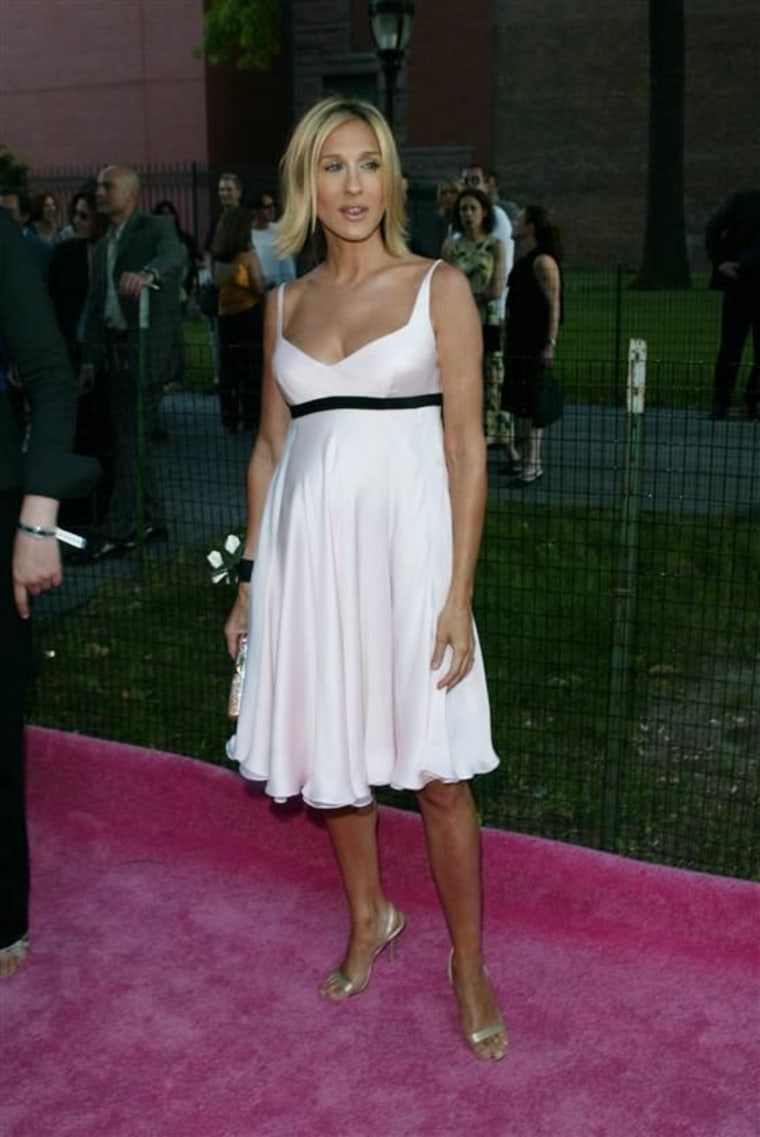 2003: SJP graces the red carpet at the Golden Globes in an all-black jumpsuit.
2004: That's a wrap! SJP finishes up the final season of "Sex and the City" looking fabulous in this teal skirt paired with a fitted blazer.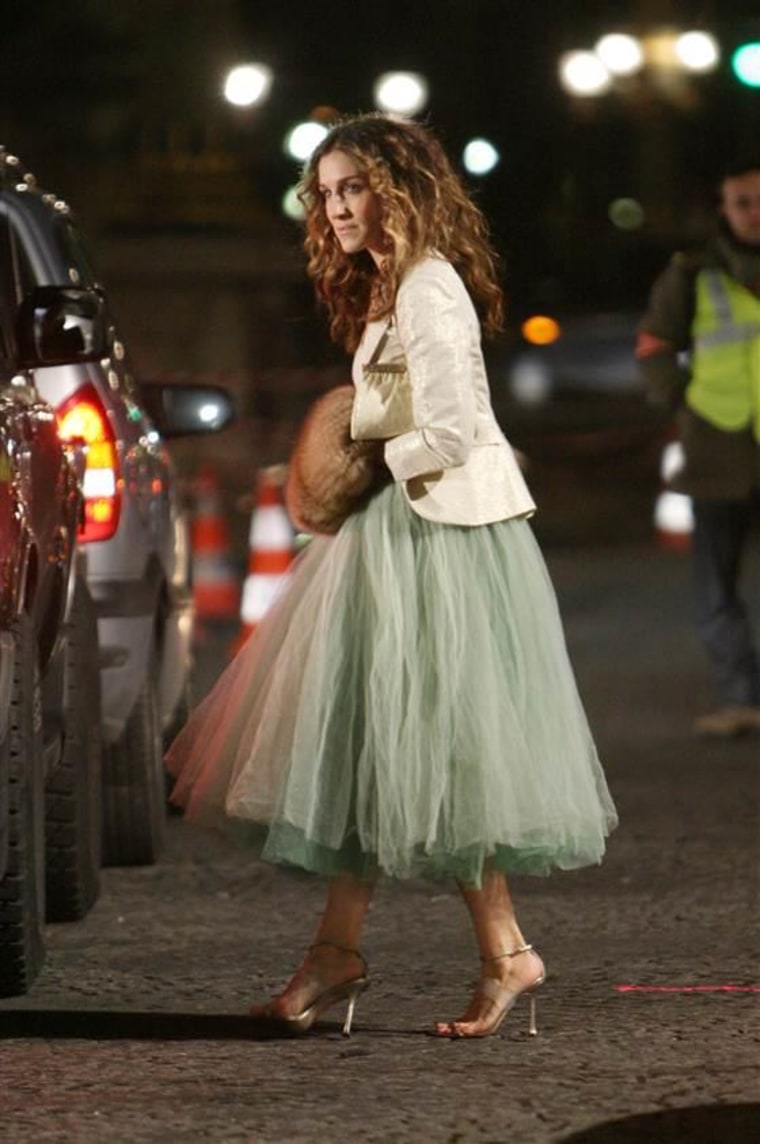 2008: SJP is a pro when it comes to wearing statement pieces with aplomb. Here she is attending the world premiere of "Sex and the City: The Movie" in New York.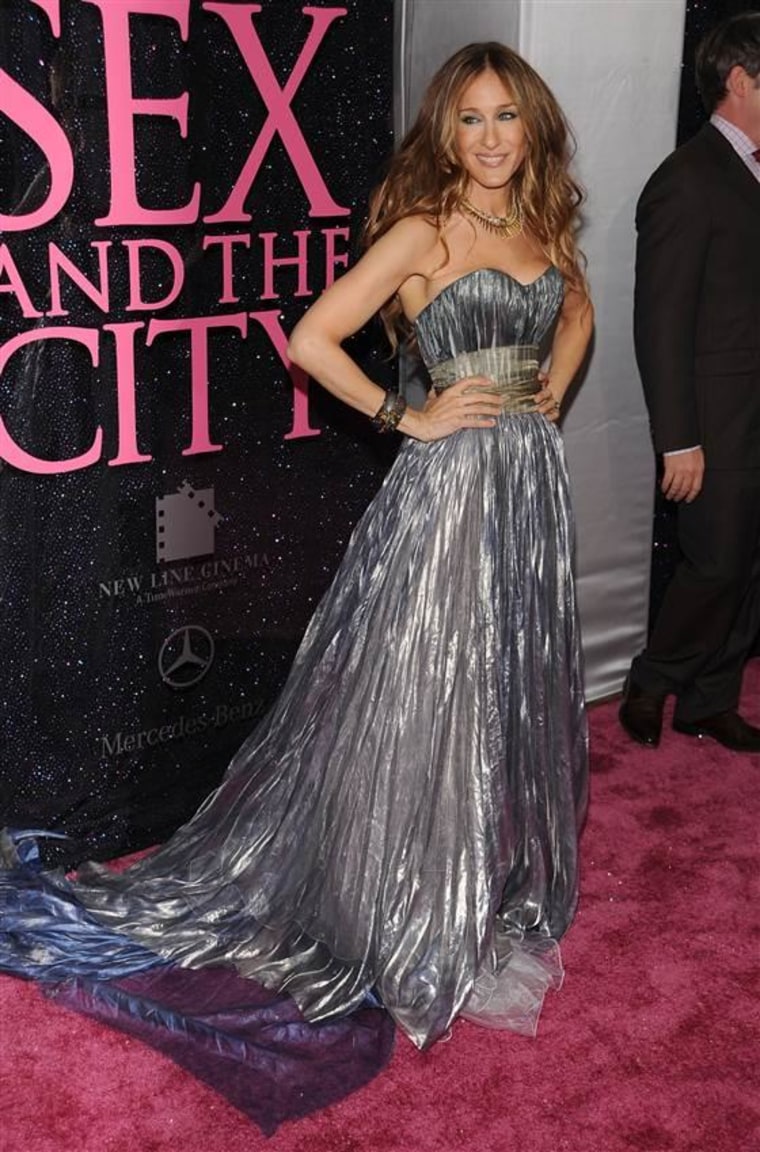 2011: A dramatic cape can be over-the-top, but leave it to SJP to make this outfit addition look lovely.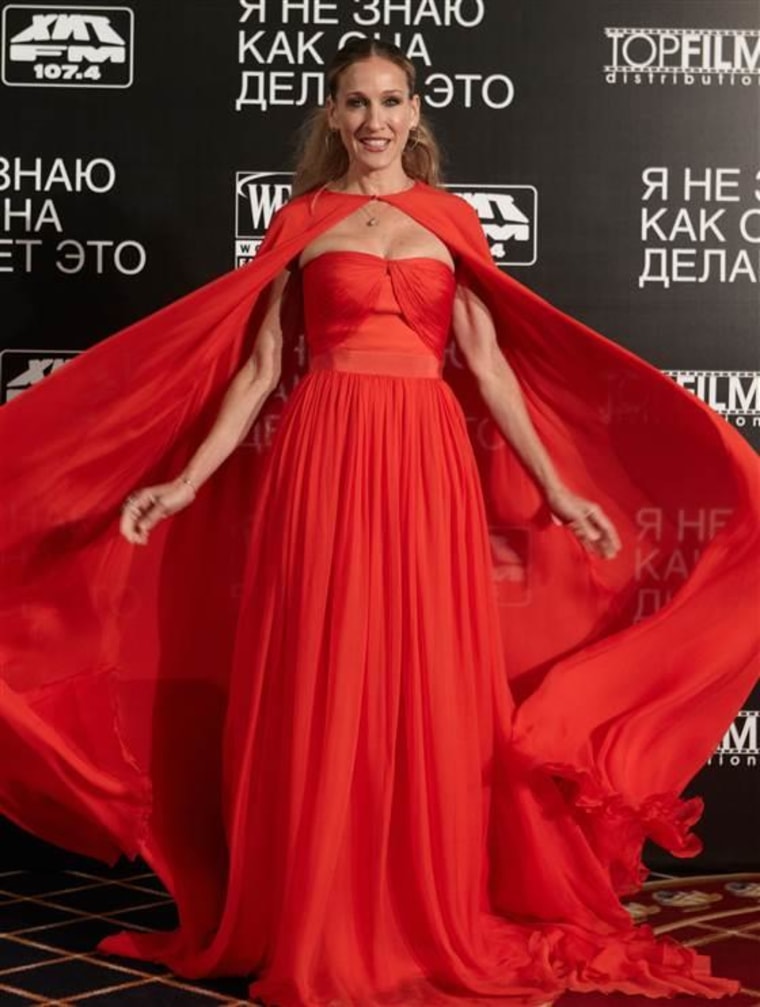 2014: SJP stole the show at the 2014 Met Ball. The actress was absolutely radiant in an Oscar de la Renta gown.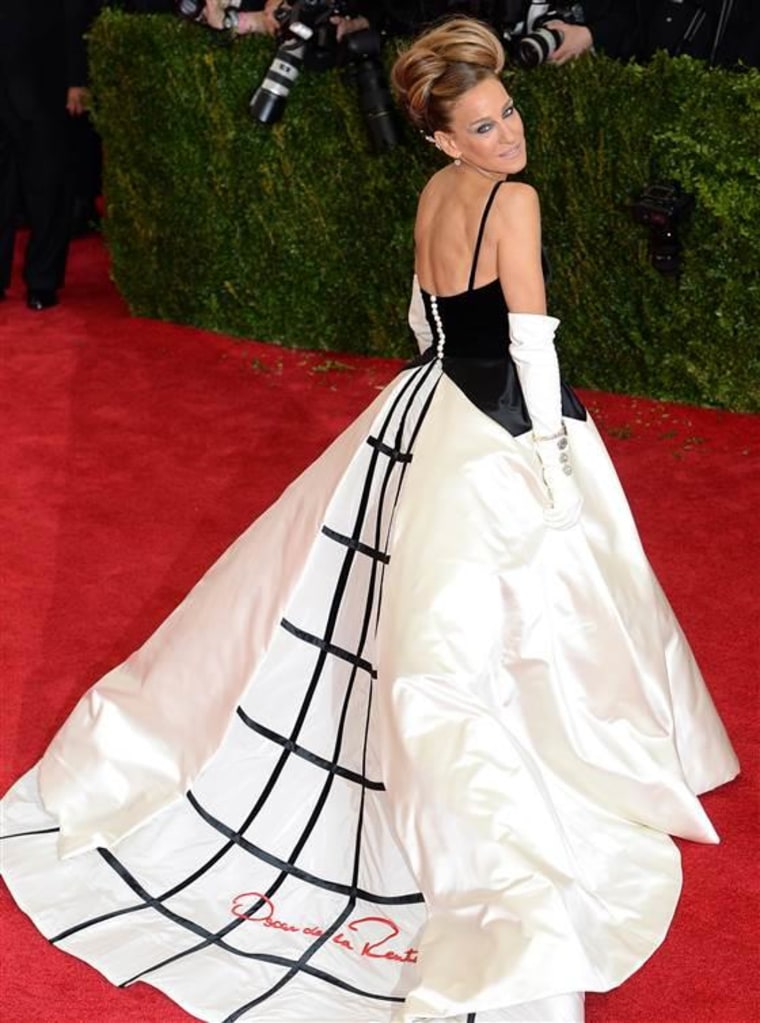 2015: Parker's glittering gown at the New York City Ballet's fall gala was sheer genius.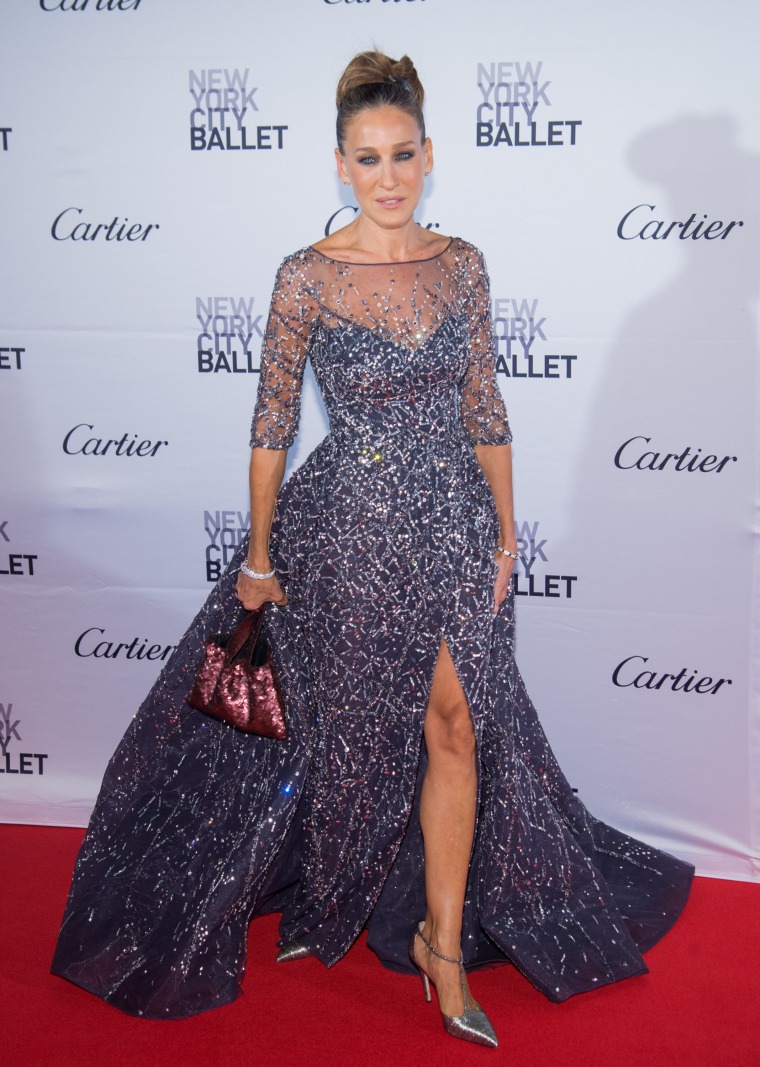 Happy birthday, SJP — we can't wait to see what you wear next!
This article was originally published Mar. 25, 2015 at 4:36 p.m. ET.