Patricia Heaton is best known for her roles in hit TV sitcoms like "Everybody Loves Raymond" and "The Middle." Here, the Emmy Award-winning actress talks to TODAY Style about how faith informs her work with World Vision, the difference between real moms and TV moms, and her love affair with all kinds of shoes — especially platforms.
The thing I love about my height is that you get to be first in line for everything.
So, I went to Catholic grade school and I got to lead the procession for Mary as celebrated in the month May. And you got to wear your Communion dress again with the veil and I got to be in the front. So that was great. So often being small — I don't like the use the word short — but being petite gets you in the front of stuff. I also think that my obnoxious personality has gotten me this far because I am smaller.
I had to actually be louder and had to do more to get attention so that people could see me. So I kind of credit my small stature for propelling me forward in this industry.
To my fellow small girls I say, "You've got this incredibly powerful 5-foot-6 to 5-foot-8 girl inside of you and just get some platforms and go get 'em."
I kind of credit my small stature for propelling me forward in this industry.
Patricia Heaton
I always wear heels. I wore heels when I was having my C-sections. I am never without them — especially because when I was pregnant, I gained 50 pounds. It was the third pregnancy so I needed that height. I really needed it. As a friend of mine said, "You know, from the back, you don't look pregnant. You just look like someone who has a really horrible figure." We laughed about it.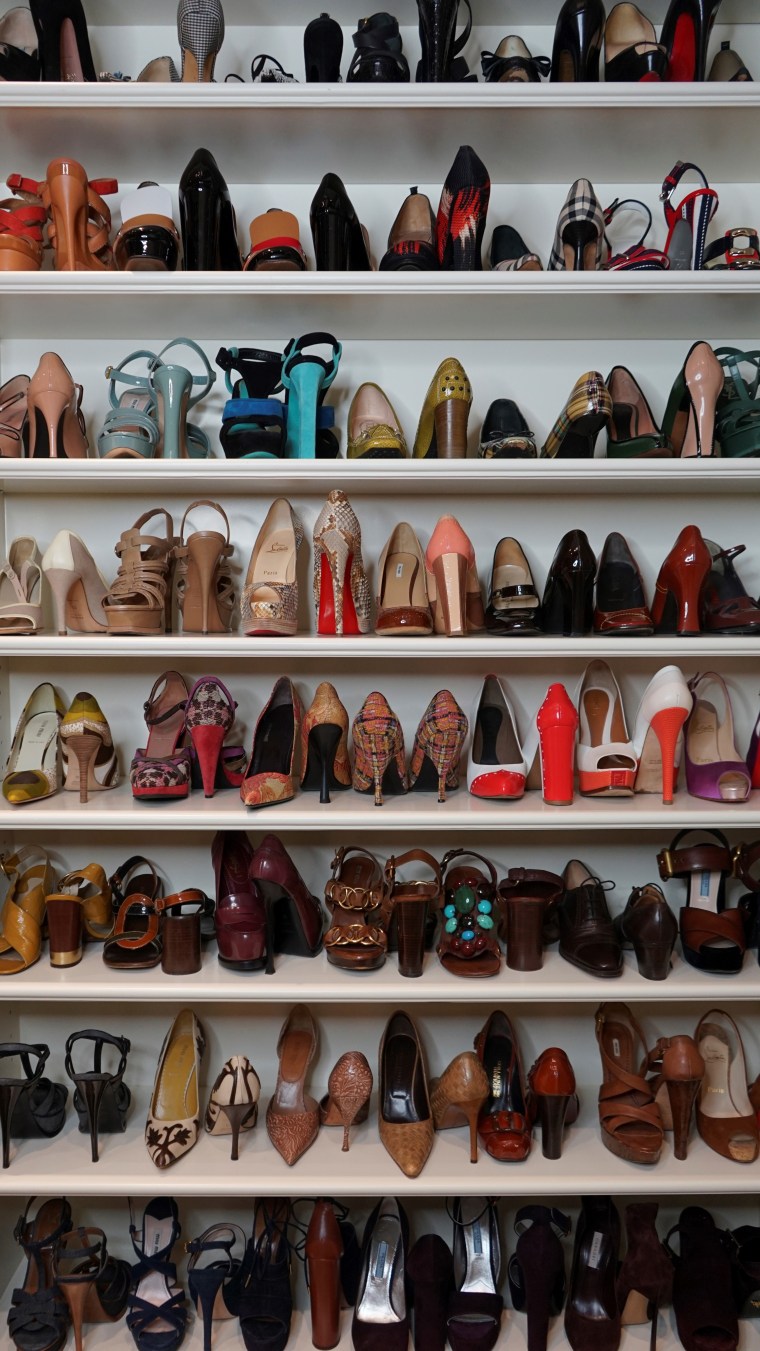 My small girl hero was Shirley Temple. She really inspired me. I watched all the Shirley Temple movies, I knew all the songs. We acted out Shirley Temple movies with my neighborhood girlfriends. She was kind of my inspiration and I think I found the actor in me by watching her.
The thing people don't know about fame is that if you get too used to it, you will be shot down quickly so that you never take it for granted. Los Angeles is a kind of place where you always know who's doing better than you, no matter what level of fame you arrive at. And it's a really good lesson. Fame really helps you learn about your own character and how important it is to you.
When you're playing a mom on TV, people think you're funny and smart. They bring you water and they bring you food and if you don't like the food, they take it back and they change it for you. And they do your hair and makeup and they give you choices of wardrobe and if you need a car, they'll come and pick you up.
Fame really helps you learn about your own character and how important it is to you.
Patricia Heaton
When you're a mom in real life it's the exact opposite of that. You bring everybody else food. If they don't like it you make you something else. You drive everybody else around. And, yeah, nobody thinks you're smart or funny at home, even if you've won Emmys for your incredible humor, they don't think so. Maybe they would if they actually watched the show that pays for all their stuff. But they don't. So they don't realize how talented and funny you are. But that's the difference and it's a good balance, so it keeps everything in perspective.
As told to TODAY's Emily Sher. This story has been edited and condensed for clarity, and was first published on Dec. 10, 2018.