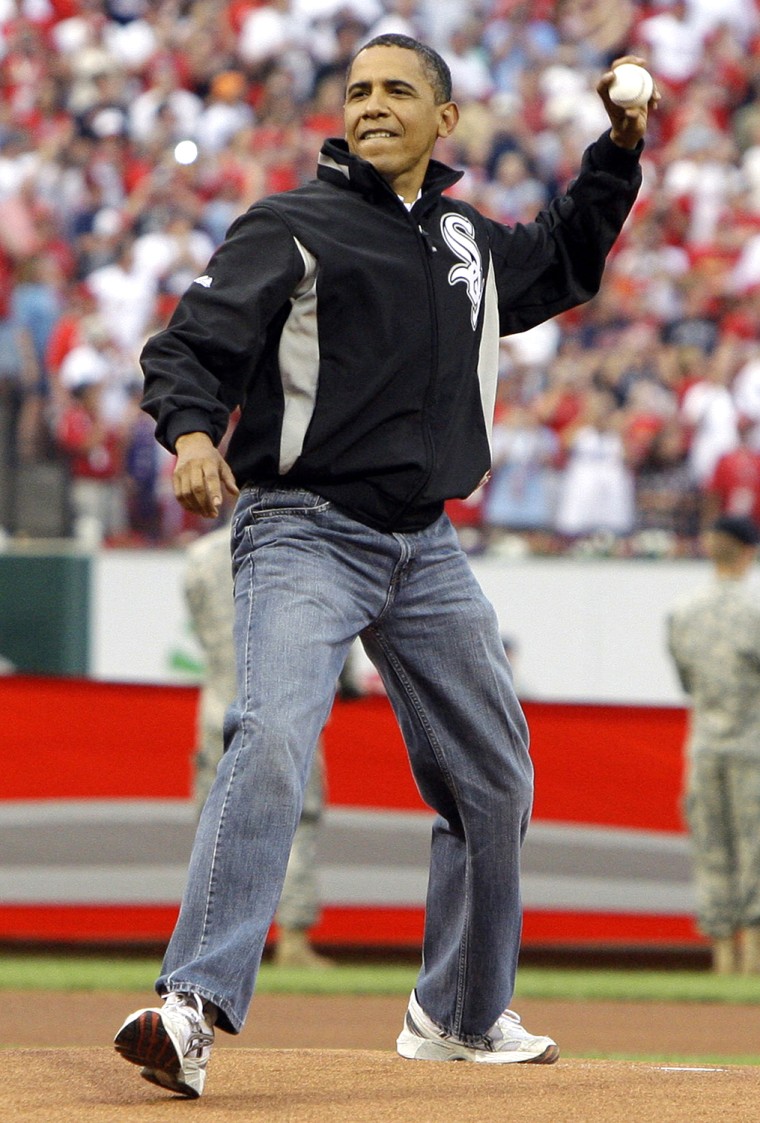 Want to hit President Obama where it hurts personally? Don't bother with partisan barbs about his economic or health policies, or whether world leaders look tougher than him. To put the normally unflappable commander-in-chief on the defensive, aim for his true weak spot: His choice in denim.
"You know, I have been unfairly maligned about my jeans. The truth is, generally, I look very sharp in jeans," Obama said Friday during a radio interview with Ryan Seacrest.
"There was one episode like four years ago in which I was wearing some loose jeans, mainly because I was out on the pitcher's mound and I didn't want to feel, you know, confined, while I was pitching," he insisted. "And I think I've paid my penance for that. I got whacked pretty good." 
Seacrest teased the president after playing him some audio from Obama's visit earlier this week to a Gap store in New York. He stopped by to applaud the clothing chain for raising its minimum wage, and also picked up some clothes for his wife and daughters.

But during the visit, one of the sales clerks caught on tape suggested that the Gap was a good place for him to update his wardrobe.
Obama took issue with that, insisting that ever since his baseball mound episode, "my jeans fit very well."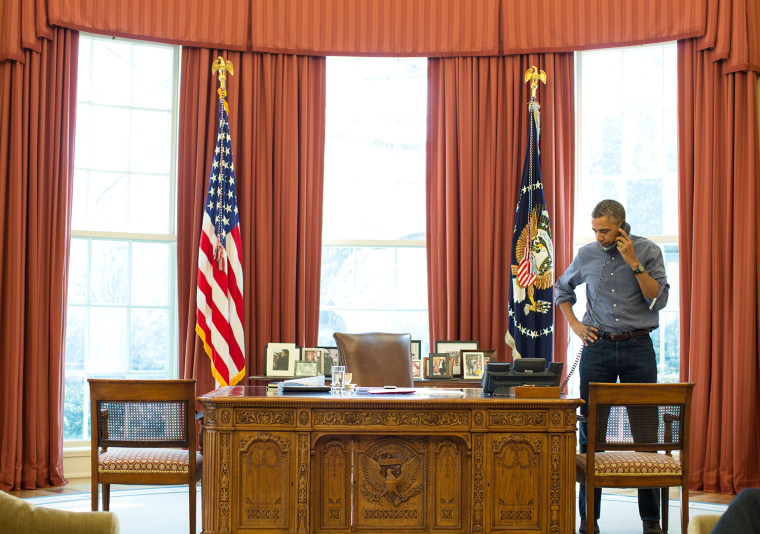 Sarah Palin would beg to differ. Earlier this month, the former Alaska governor criticized the president and used his clothing choices to explain why he looked like a weak global leader compared to Russian President Vladimir Putin.

"People are looking at Putin as one who wrestles bears and drills for oil," Palin said on Fox News. "They look at our president as one who wears mom jeans and equivocates and bloviates."
But Obama doesn't need to defend his style. Mom jeans are making a coming back in retail stores. They're also a key staple in the latest normcore trend that takes a nod to fashion from the early 1990s.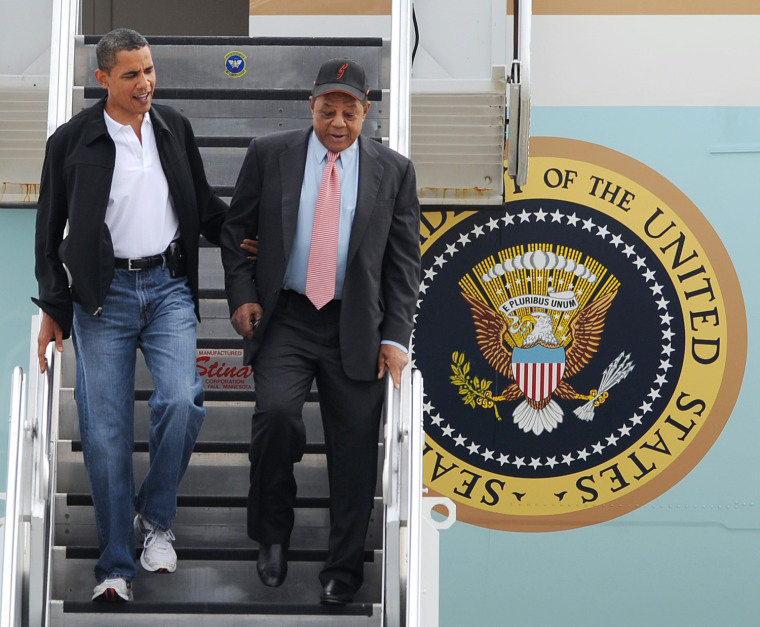 Eun Kyung Kim is a TODAY.com writer based in Washington who doesn't own a single pair of mom jeans. Follow her on Google+ or on Twitter.