Ring in 2015 with the same style and smarts you'll be bringing into the new year. 
Whether you're hosting a bash at home or heading out for a night on the town, New Year's Eve is the perfect time to add an extra bit of sparkle to your wardrobe. TODAY has narrowed down (and tested!) DIY projects that look professional, but won't make you break a sweat. Create glitter-soled heels, a bejeweled handbag or even a classy hairband to take your entire outfit to the next level. That New Year's Eve ball has nothing on you.
Glittered soles

A pair of heels

Mod Podge 

Gold glitter

Scotch tape

1 small foam brush

1 bowl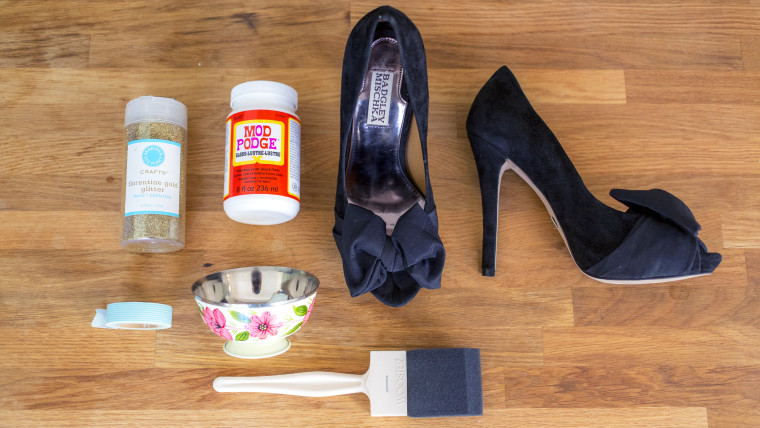 1. Wipe off the sole of your shoe to remove any dust and dirt. 
2. Lay a strand of tape to mark off the section of your shoe sole that directly hits the ground when walking.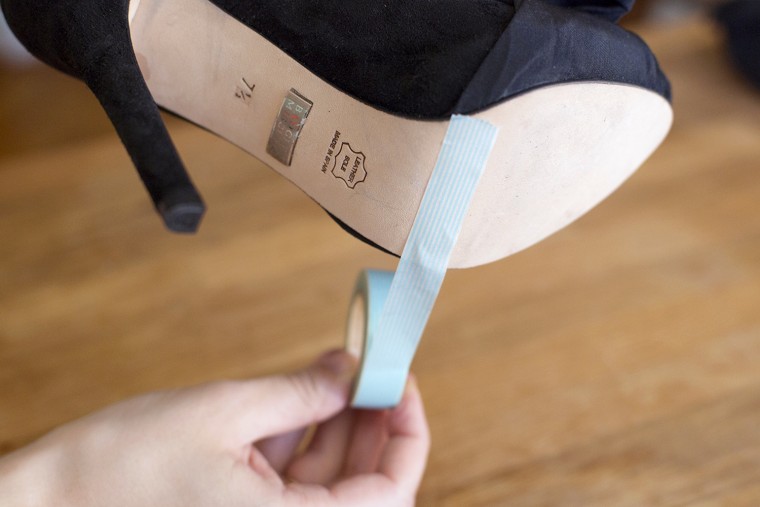 3. In your bowl, mix Mod Podge with gold glitter in a one-to-one ratio. Combine with the small foam brush. The mixture will retain a white color, but don't worry, that will turn clear as it dries.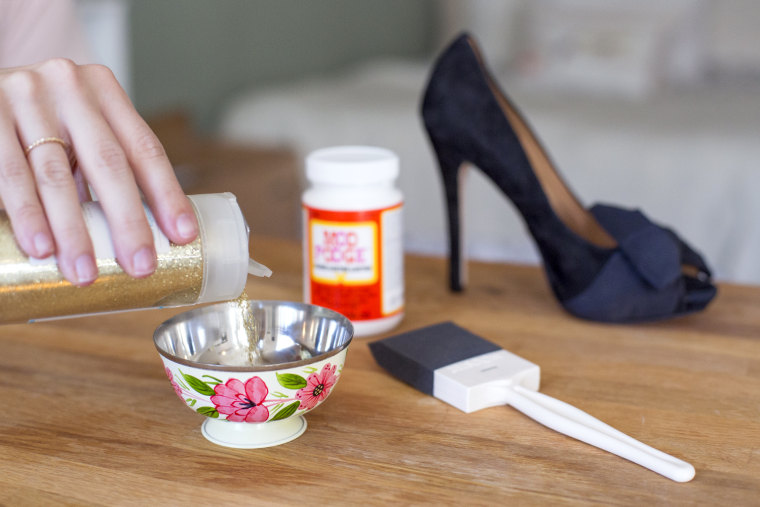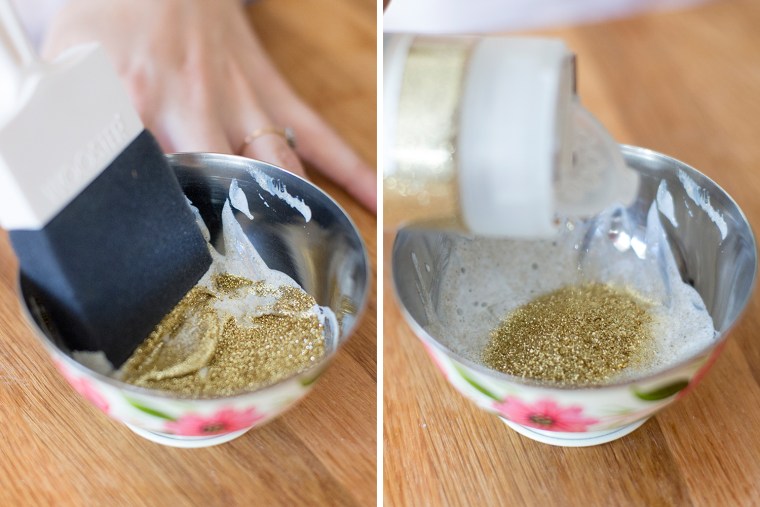 4. Apply the glitter mixture with the brush to the part of your sole that sits between the heel and the piece of tape. Brush the mixture on thoroughly.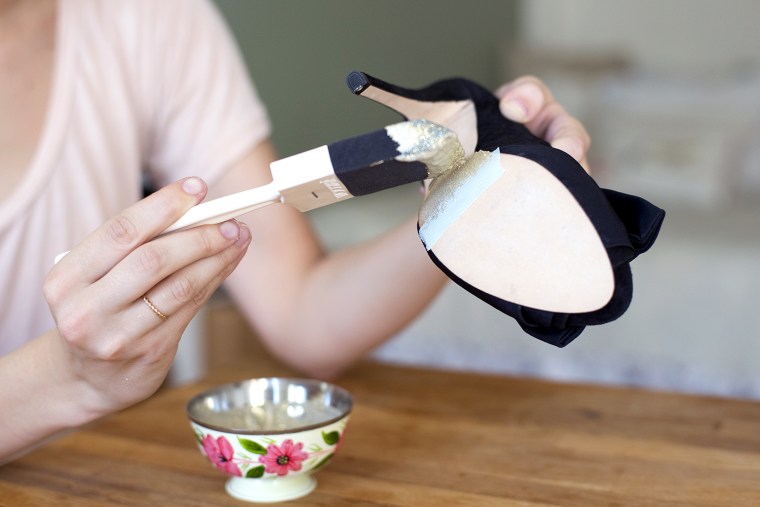 5. Let the shoe dry for an hour, then reapply another layer of the glitter mixture.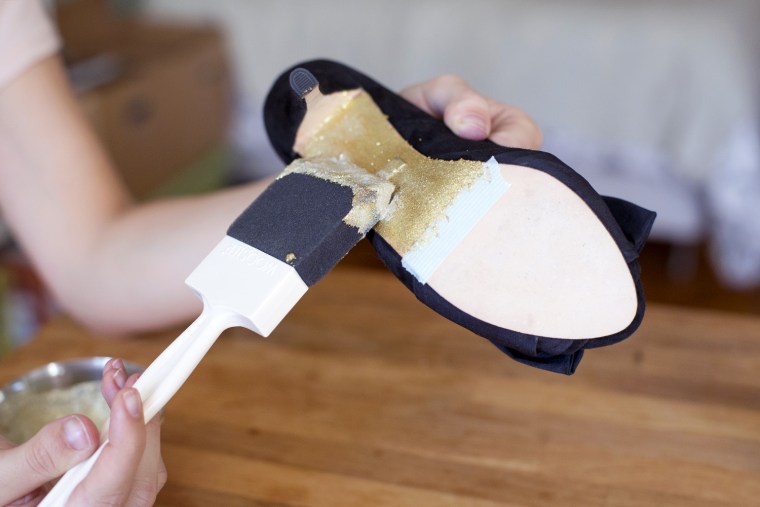 6. Let the shoe dry overnight. Remove the tape and hit the town with your new glittered heels!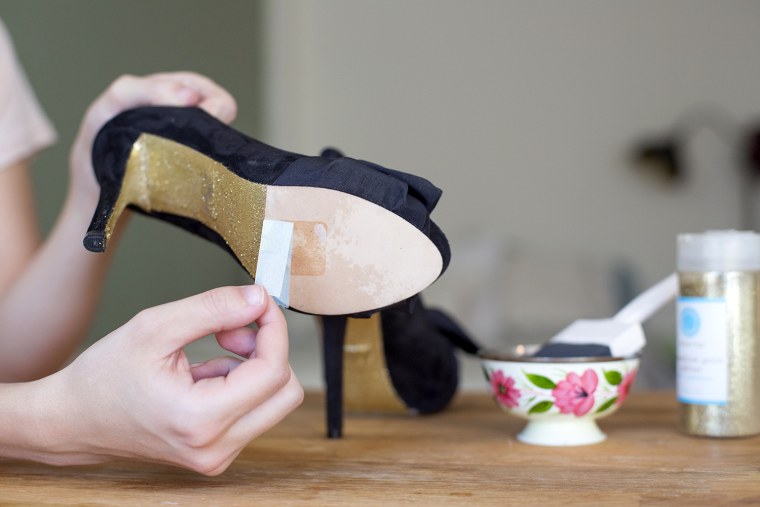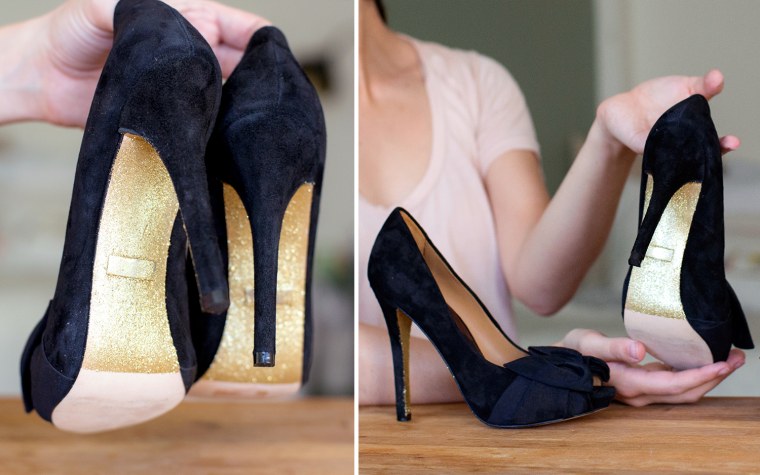 Roaring '20s-inspired headband
1 embellished necklace

1 bottle of clear nail polish

2 12-inch strips of ribbon

1 set of pliers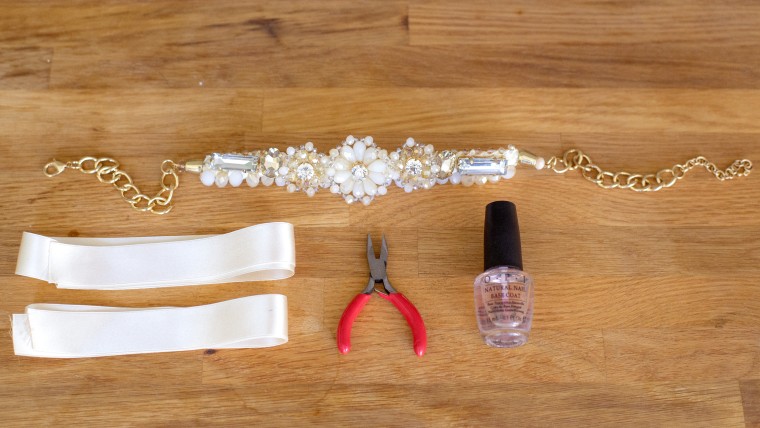 1. Using the pliers, remove the clasp of the necklace. Be sure to leave one link behind!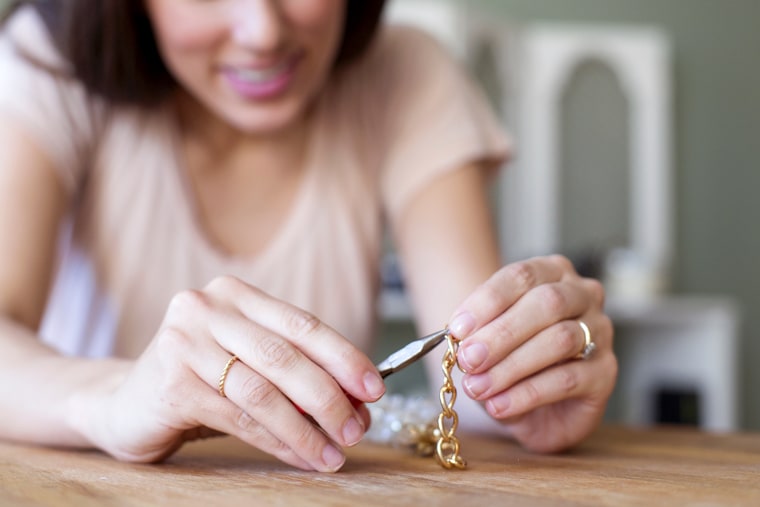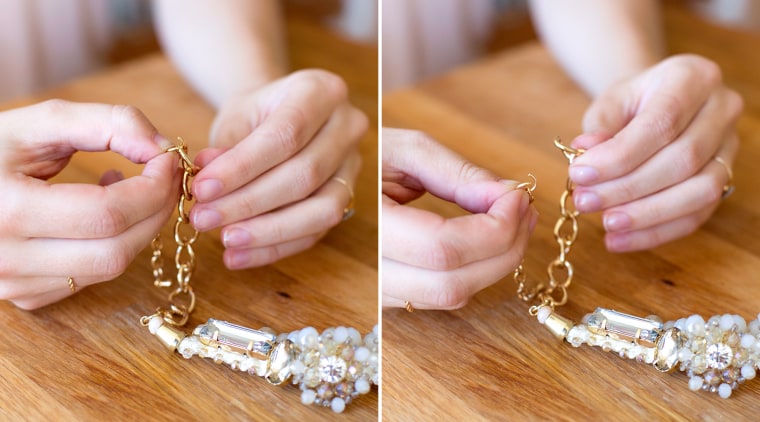 2. Take the ribbons and apply nail polish on each end to prevent stripping.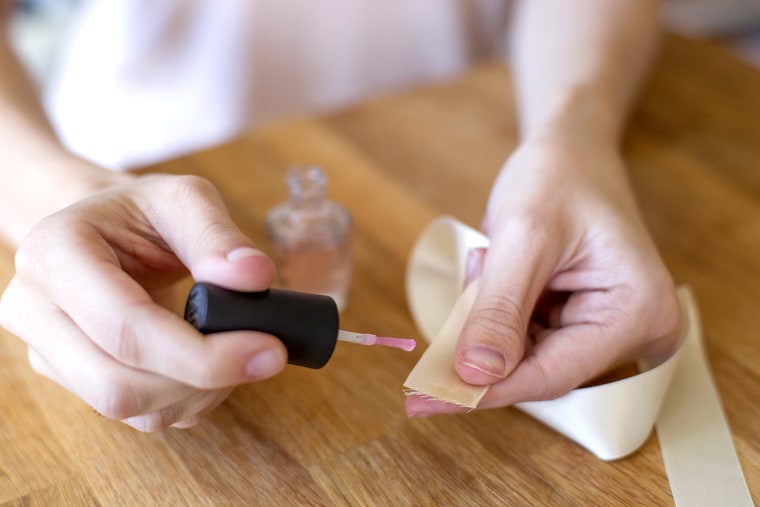 3. Loop one ribbon end through the last loop on one end of the necklace. Then repeat on the other side of the necklace with the second ribbon.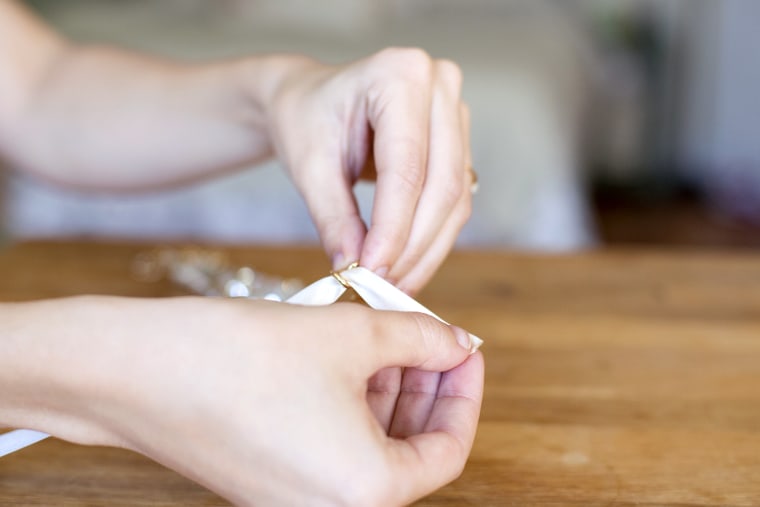 4. Position the necklace on your head and tie the ribbons.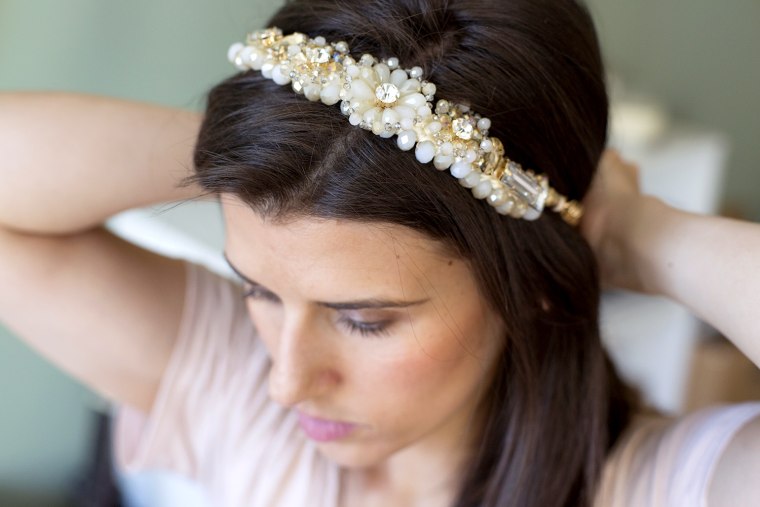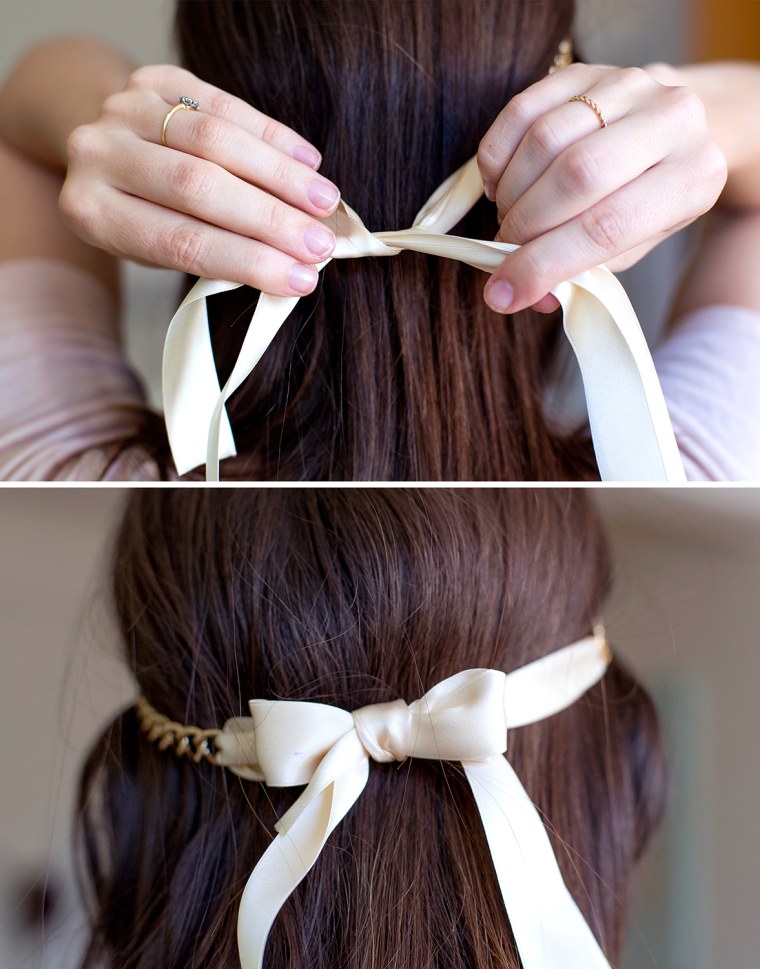 Jeweled clutch

Black clutch

Loose jewels, available at the craft store

Hot glue gun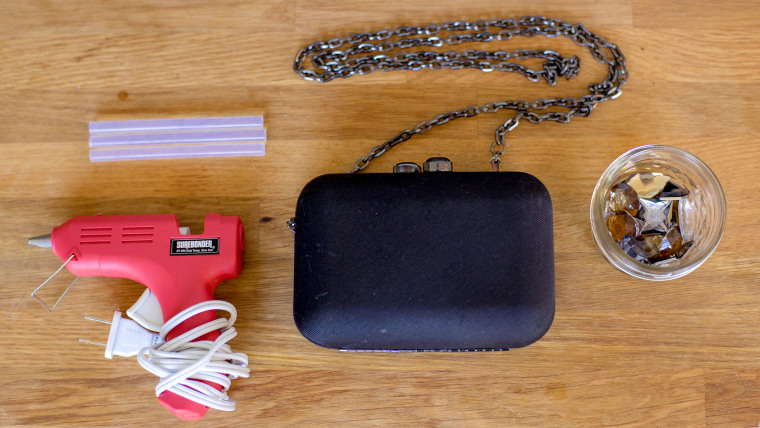 1. Wipe off the clutch with a paper towel and water to make sure there are no loose pieces of dust.
2. If you prefer, lay out your jewels on the clutch to get an idea of how you want the design to look.
3. Once you have the design in place, take the hot glue gun and one by one, apply hot glue on the back of each jewel and lay it down firmly in place.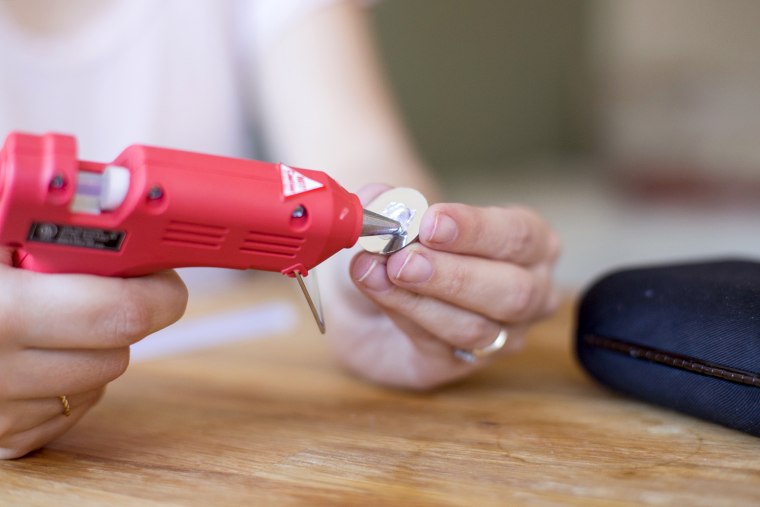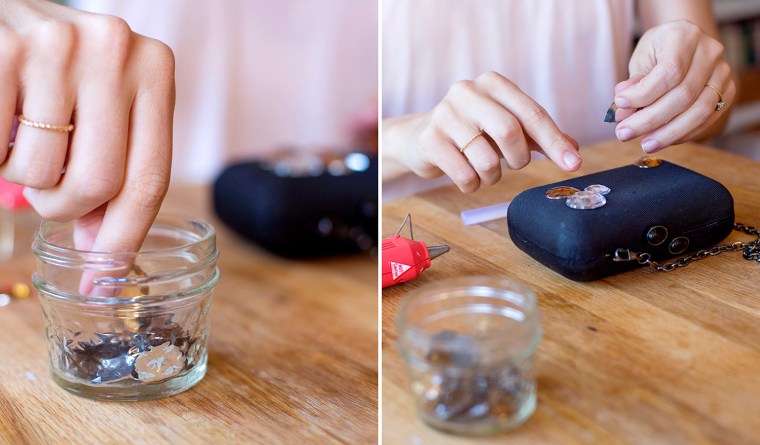 4. Once finished, let the design dry for one to two hours.