Staff Sgt. Allaina Guitron, the newly crowned Ms. Veteran America, never considered herself the pageant type.
But a friend urged the 31-year-old to reconsider, emphasizing that the Oct. 13 pageant benefited a noble cause: helping homeless female veterans and their families.
Guitron, who is stationed at Fort Meade in Maryland, had a personal connection to the issue. When she was young, her mother was homeless, and Guitron lived in several foster care homes.
Looking back, Guitron said growing up in that "harsh environment" taught her important lessons about perseverance. She joined the Army at 18, looking for a challenge and a way to experience the world.
"I'm a very optimistic, positive person," Guitron told TODAY.com. "We can all look at our circumstances and we can be victims or we can be survivors. And that's why I felt so driven to compete."
Miss New York wins the Miss America pageant
Guitron was one of 20 Ms. Veteran America finalists. The judges assessed her and the other competitors in four categories: advocacy, interview, military history and talent. Guitron demonstrated intimate knowledge of and commitment to the cause, said Jaspen Boothe, founder of the pageant and the non-profit homelessness advocacy organization Final Salute Inc.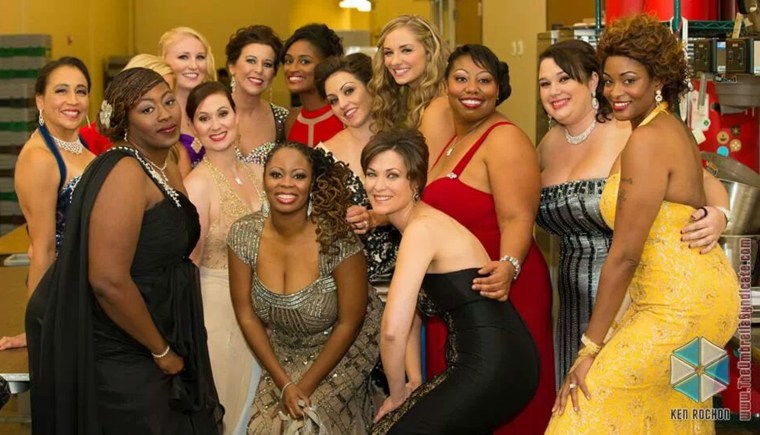 "She won because she exhibited what Ms. Veteran America stands for, which is grace, poise, beauty and service," Boothe said. "We want people where you can hear the passion in their answers and that they really want to do something about the cause."
The competition, which took place in Leesburg, Va., raised more than $90,000 for Final Salute, Boothe said. That money will go toward prevention programs, which include financial assistance for utility bills, grocery expenses and other costs that can force a mother to risk eviction.
Ex-Marine is running 3,600 miles to honor veterans
The organization also received a corporate promise to build or provide 50 homes for homeless female veterans and their families in the next year. That donation will significantly increase Final Salute's capacity; the organization currently houses about 20 women and their children in Virginia.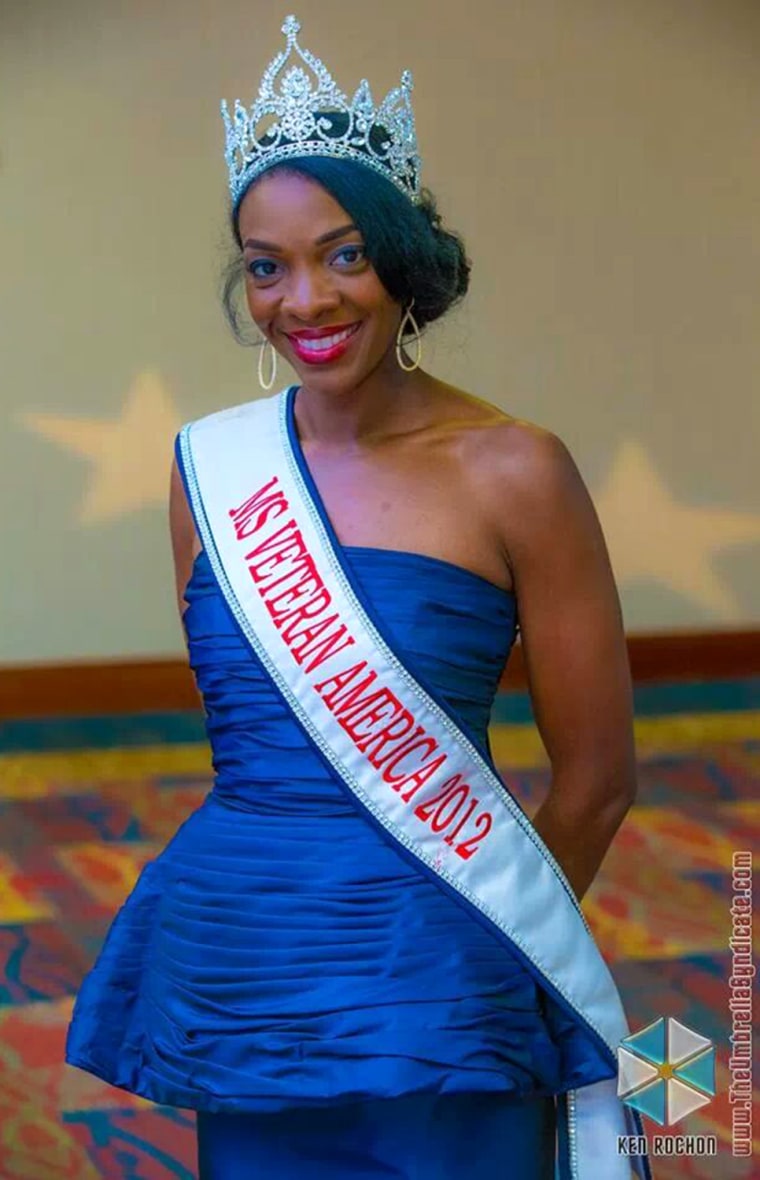 Boothe, a former captain in the Army National Guard, founded Final Salute after experiencing homelessness firsthand. A single mom of a young son at the time, Boothe lost her home in Hurricane Katrina and was diagnosed with cancer a month later.
She discovered that while many programs targeted homeless male veterans, there were few resources for women who, for example, might be survivors of military sexual trauma or have children.
"We're not asking to be served over our brothers," Boothe said. "We're just being asked to be served equally."
Guitron said that after 13 years in the Army, the lack of services for homeless female veterans came as a shock.
"My biggest thing is to bring attention to it ... the different unique needs that to be addressed," she said.
As for the $15,000 in prize money Guitron won, she said she doesn't feel right accepting it and is looking for the right opportunity to give it back in some way.
"I didn't do this competition for the money," she said. "I'm still in awe and humbled they chose me."