One of the contestants in Wednesday's Miss Universe pageant may have friends in very high places on her side.
Abigail Hyndman, 22, Miss British Virgin Islands, is among the 89 young women from around the world vying for the title of Miss Universe 2012. But she's the only one in the contest who almost became a nun.
 As a biology major at Xavier University of Louisiana, a Catholic school in New Orleans, Hyndman had Sisters of the Blessed Sacrament as professors, advisers and deans. "I really did start to fall in love with them and the work they were doing," she told TODAY.com, especially their leadership in recovery from Hurricane Katrina. "Volunteering with them, I thought, you know, maybe this is something I could do for the rest of my life."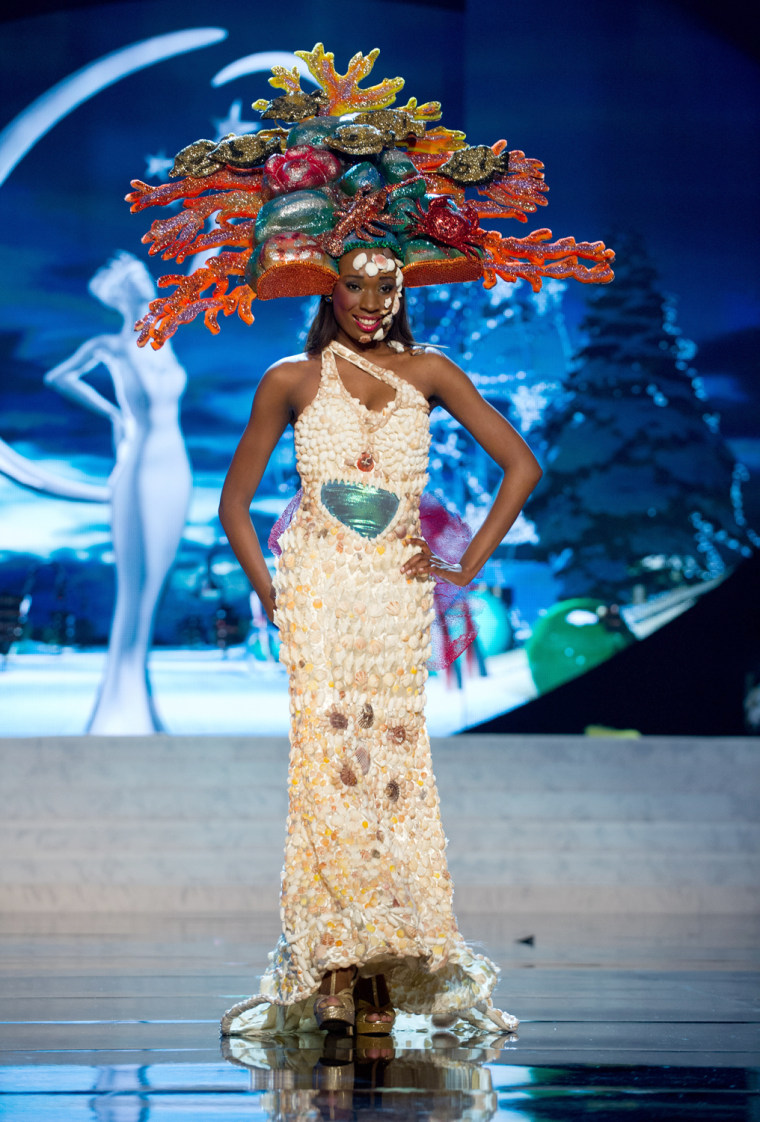 Hyndman did attend spiritual retreats, but ultimately decided not to join the order. "The biggest part of why I didn't become (a nun)is because I do want a family," she explained. She also hopes to attend medical school next year, aiming to become an anesthesiologist.
But Hyndman is still an active part of the Sisters of the Blessed Sacrament community. "I am in the process of becoming an affiliate. It's not a nun; it's a step under," she explained.
Though they work closely with the sisters, affiliates can have their own homes and families. "They're almost like aides helping in the community," Hyndman said. "I think it's probably the best fit for me, especially where I see myself in the next 10 to 15 years."
"Beauty queen" and "nun" may seem incongruous, but Hyndman said that when she told the sisters of her involvement in the pageant world, "they were just in full support.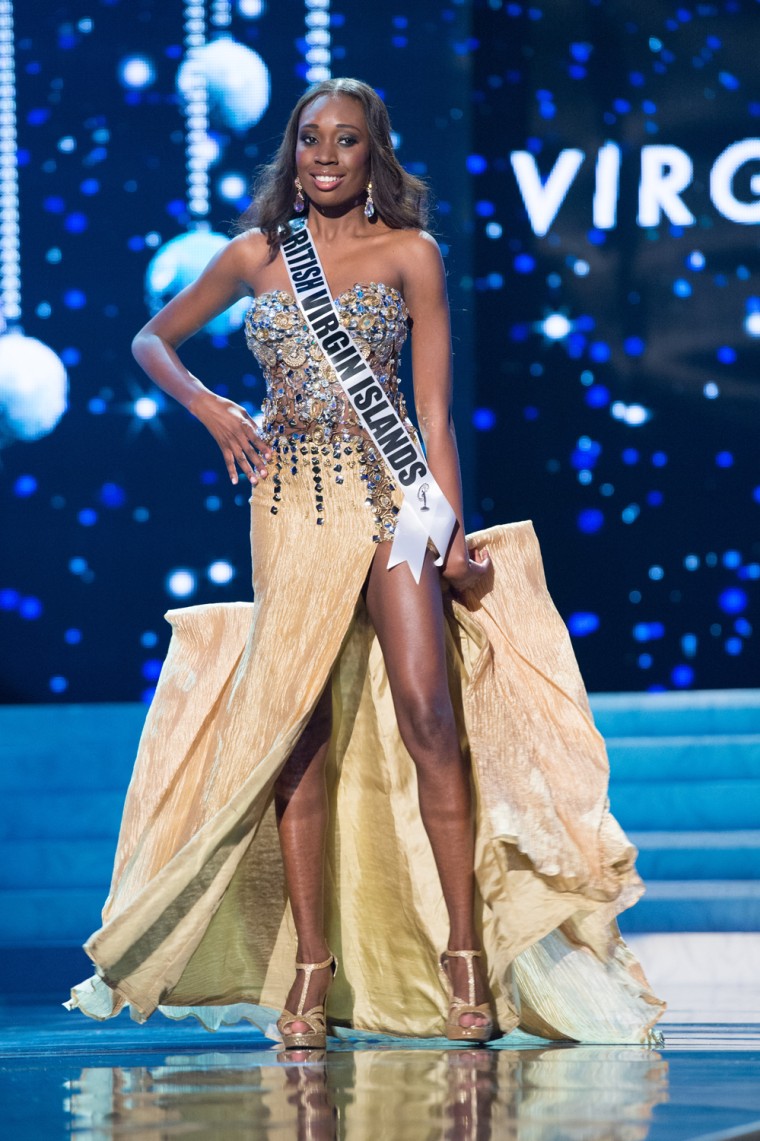 "One of the things that I realized about the sisters is they do many things," she added. "Before Xavier, I thought they were only in a convent praying all day. But they are lawyers and doctors. They don't preach to not be who you are or not be true to yourself."
And that's a message that Hyndman said has served her well in the Miss Universe competition, which began preliminary contests last week in Las Vegas. "It is a competition," she said, "but you can help a fellow contestant and lend advice. Generally being nice and being yourself is a skill I've learned from the sisters, and I think it definitely has translated to the competition."
In last week's evening gown competition, Hyndman wore a dress with a sparkly bodice and long, gold skirt with a slit up to her thigh and a bustled train. During the swimsuit competition, she was a knockout in a bright orange string bikini and strappy high heels. She said she felt good about her interview portion of the contest as well.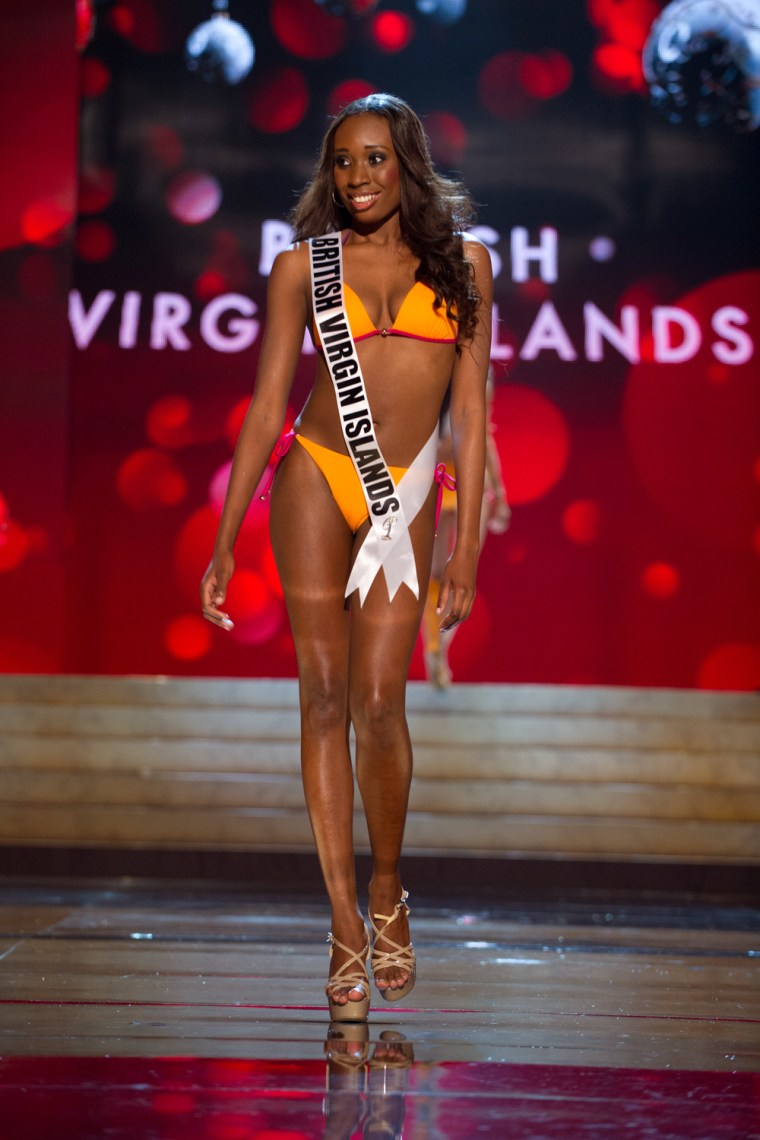 Viewers can tweet suggestions for final questions to contestants at #AskMissUniverse. One winner's question will be asked to a top-five finalist. Voting to get contestants into the semifinals is taking place online through Tuesday at missuniverse.com or telemundo.com.
Paula Shugart, president of the Miss Universe Organization, said previous contestants have included a mortician and a champion poultry shower, but never a nun. "That's what I love about these pageants," she told TODAY.com. "Everybody comes from all walks of life, and it's all about personal growth."
Shugart said if Hyndman wins the title, it might help balance the year when Miss USA Tara Conner made headlines for underage drinking, drug use and public misbehavior. "It might not be bad for us in the scandal department if somebody who thinks they might want to be a nun wins."
In the meantime, Hyndman said she is enjoying meeting women from all over the world. And no matter what happens in the contest, she looks forward to returning home to see the sisters.
"I know they are back in New Orleans rooting for me every single day."
The 61st Annual Miss Universe Pageant airs at 8 p.m. Wednesday on NBC, hosted by Bravo's Andy Cohen and E! News' Giuliana Rancic.
More:
Miss Angola Leila Lopes is crowned Miss Universe 2011
Video: Behind the scenes at Miss Universe pageant
7 things you didn't know about Latinas at the Miss Universe pageant
Photos: Latina beauty queens compete in Miss Universe 2012 pageant