Over the past eight seasons, "Modern Family" star Ariel Winter has blossomed into a young woman brimming with confidence and unafraid to share some of her most personal stories.
Her co-star Sarah Hyland says she might have had something to do with Winter's attitude, something she's proud of.
"I like to think we — me, Julie Bowen and Sofia Vergara — helped her be confident with her body and herself," the 26-year-old Hyland told People magazine recently.
"I mean, she was 11 years old when I met her," she continues. "I was 18. I tried to be a good role model for her, and a true older sister for her because she's such a sweet little girl."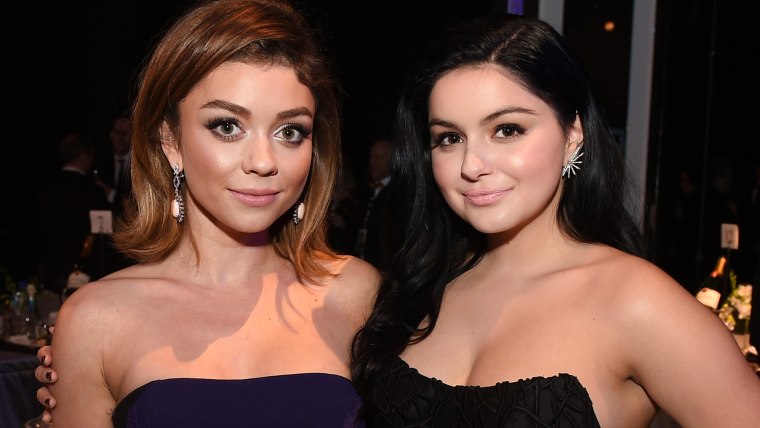 Part of that comes from having a strong self-image, says Hyland, who clearly turned into a role model for the adolescent. Over the years, Hyland has spoken out publicly about her health issues, including living with kidney dysplasia. Meanwhile, Winter has also been vocal about a breast reduction, and about her choices in clothes.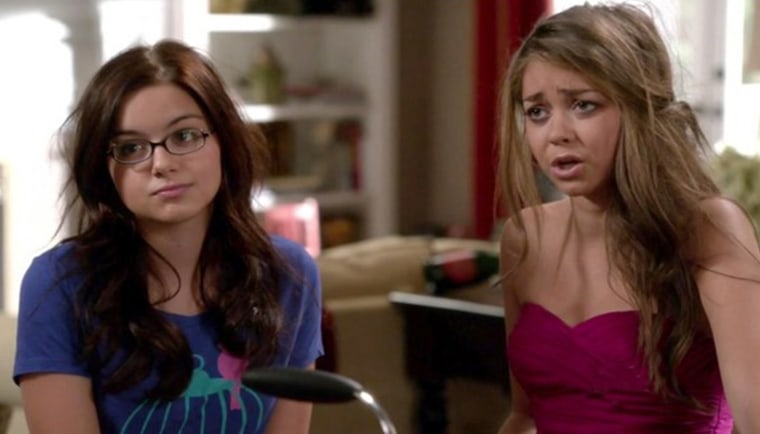 In an essay this May, Winter told TODAY Style she also credits Vergara for helping her feel good about herself. "It was really difficult for me," she wrote. "I was insecure for a long time, and then I got to a point where I had a lot of really wonderful role models.
"I had Sofia Vergara, for one thing. Growing up working with her was amazing because I got to see how confident she was in her body and how much she embraced her curves," she added.
"It's about being confident in yourself, and not letting people's hateful words get to you," says Hyland. "Just surround yourself with positivity and not let the negativity get to you."
Sisters: they're doing it for themselves!
Follow Randee Dawn on Twitter.