Most girls never get to meet their favorite storybook princesses in real life, but this lucky 2-year-old was able to share a true fairy tale moment.
Kelsey Edwards and her daughter were coming back from a little "cupcake treat" when newlyweds Scott and Shandace Robertson caught their eye. The girl was surprised to see who she thought was the princess from one of her favorite books she had been carrying around all week, "Woman in White" by Wilkie Collins. (The murder mystery is a bit advanced for her, but Edwards said her daughter loves the cover image.)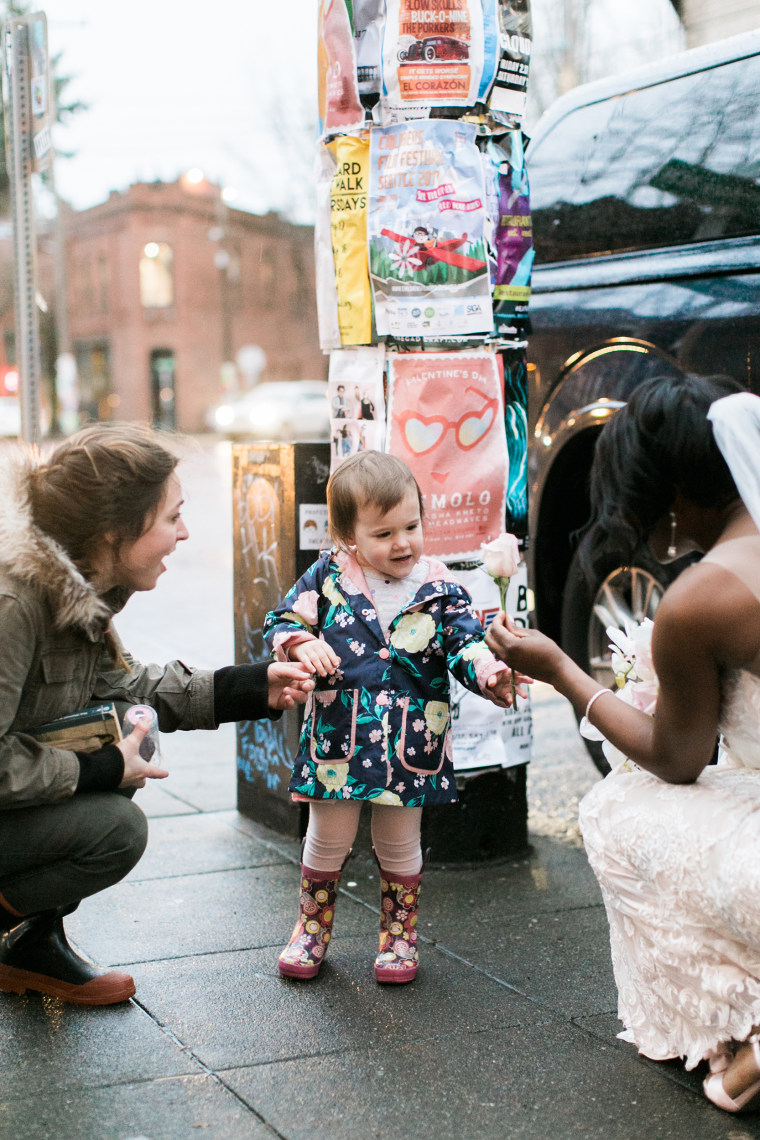 "She was entranced and knew that Shandace was a princess, just like the lady on the book. I talked for her; she was too overwhelmed by the fact that a princess was talking to her," Edwards told TODAY over email.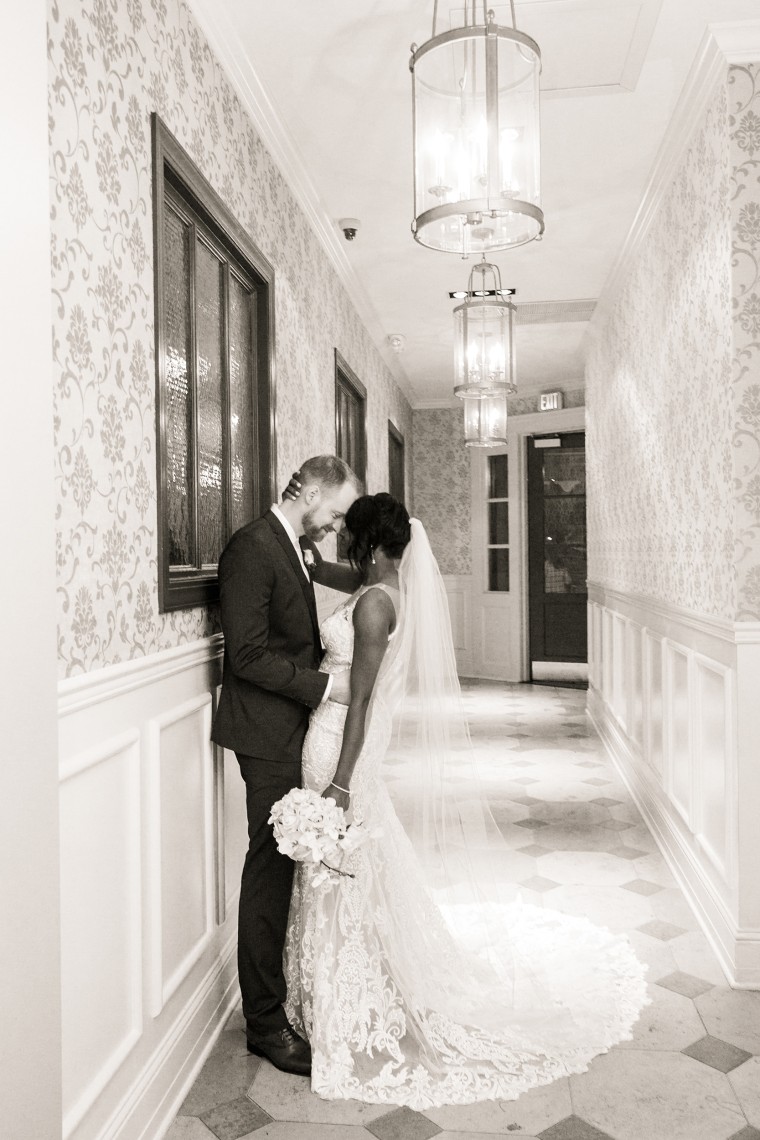 Robertson, who tied the knot with husband Scott in February, was in the middle of a post-wedding photo shoot with photographer Stephanie Cristalli in the streets of Seattle when they met the awestruck girl.
The groom posted the heartwarming photos of their encounter on Reddit and, needless to say, the post went viral.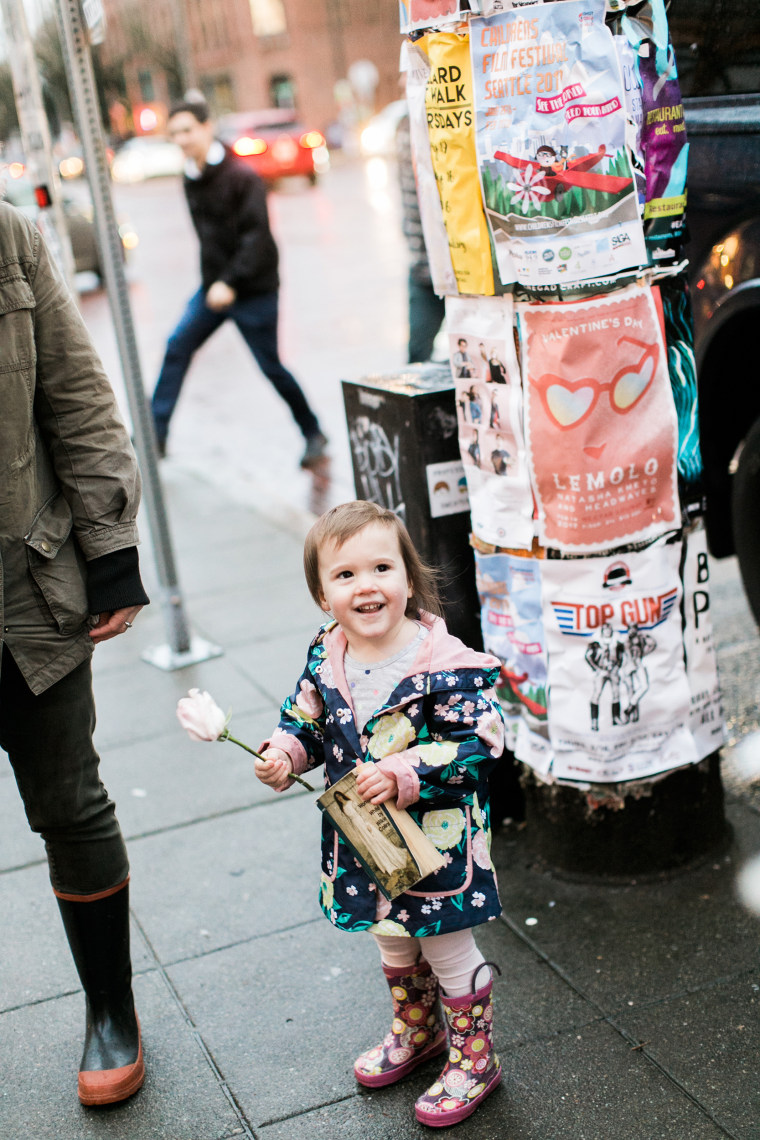 To top it all off, Robertson delighted the curious toddler by gifting her a flower from her bouquet.
"It was just very sweet to watch her see the princess that Shandace had become in her eyes," said Edwards. "It gave my daughter such a lovely moment and it is something that I will always remember."