The front row at New York Fashion Week is typically no laughing matter. Magazine editors, stylists and celebrities often don serious faces as they soak in the trends coming down the runway — but that hasn't been the case for comedian Leslie Jones. She is still causing quite the raucous in the front row at the fashion shows she attends, much to the delight of people across the internet.
On Thursday, designer Christian Siriano shared a video of the "Supermarket Sweep" host hooting and hollering in the front row at his most recent runway show.
"Oh Leslie I love you," he endearingly captioned the video that shows Jones seated front row between Heidi Klum and Alicia Silverstone, but barely containing her excitement enough to actually stay seated.
Jones shared the video she was recording during the viral moment, with the caption, "Ok here is the video that everyone recorded me recording LMAO! You can't take my a-- no where!! You think Jerry from cheer got "mat talk"!! I got that "carpet talk"!!"
But this wasn't the first time Jones has treated the usual uptight proceedings of a fashion show like it was a Little League Baseball game.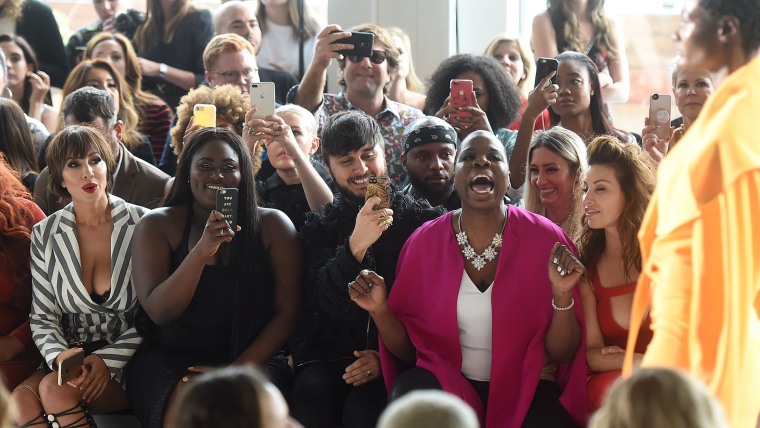 Back in 2018, the former "Saturday Night Live" star was filled with emotion and offered vivid reactions to the gorgeous looks at Siriano's Spring 2018 show. Jones admitted she might not have followed typical fashion show protocol, but the internet wouldn't have had it any other way.
That show marked Jones' first time attending New York Fashion Week, and she was given a plum spot sitting next to Siriano's husband, Brad Walsh, and actresses Jackie Cruz, Danielle Brooks and Gina Gershon. (It's not that big of a surprise considering the designer gladly dressed Jones on the red carpet when others wouldn't.)
Perhaps the best moment, caught on a video circulating social media, captures Jones cheering on model Coco Rocha as she struts down the runway in a back gown with dramatic ruffles.
You can hear Jones hooting and hollering in the background, saying everything from "Ooh!" to "Come on now!" to "I love you!" to everyone's delight. As much as we enjoy what she's saying, it's her facial expressions that truly take it to the next level.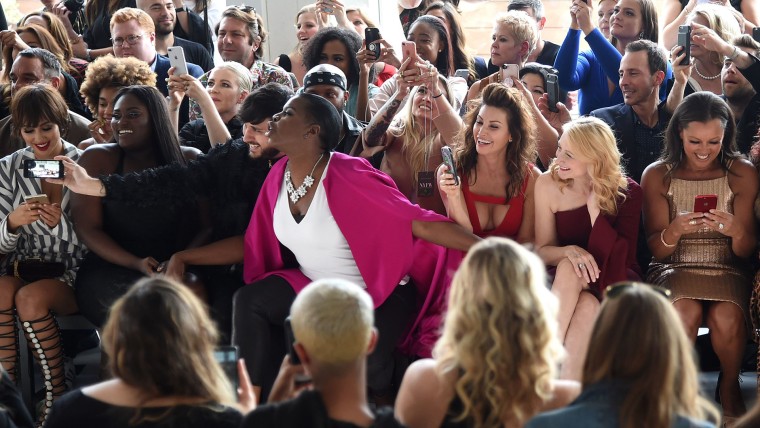 At one point, she goes as far as sticking her leg out and shimmying in praise of Rocha.
And it wasn't just Rocha who inspired Jones to react.
Siriano is known in the fashion world for sending models of all shapes and sizes down the runway and his recent shows were no exception.
"A lot of the conceptual looks came from my idea that we all grow in the same greenhouse, so I have a lot of diversity on the runway: men, trans, small, large, everyone," Siriano told WWD in 2017, which had the theme "psychedelic greenhouse."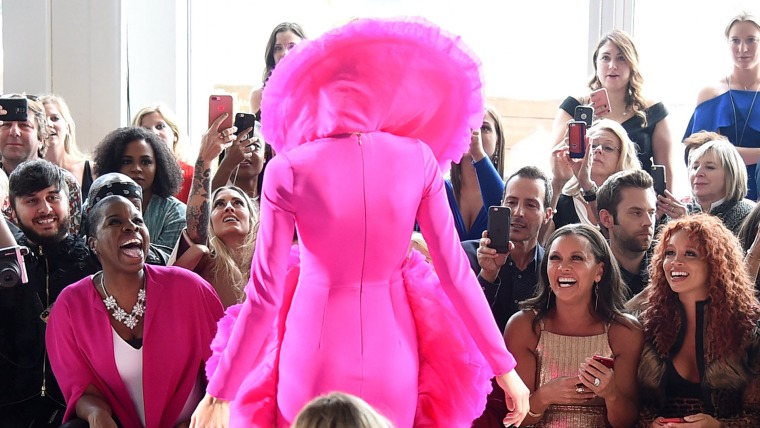 If only every fashion show was this fun!