You mean Kim Kardashian isn't perfect?
The famous newlywed proved even celebrities battle with beauty issues when she posted before and after photos of her leg psoriasis – and treatment. Kim's "godsend" is none other than Sally Hansen's Airbrush Legs, available at your local drugstore for roughly $15.
"It is my lifesaver at the moment!" she wrote on her blog. "I love this stuff! It really covers up my psoriasis so well!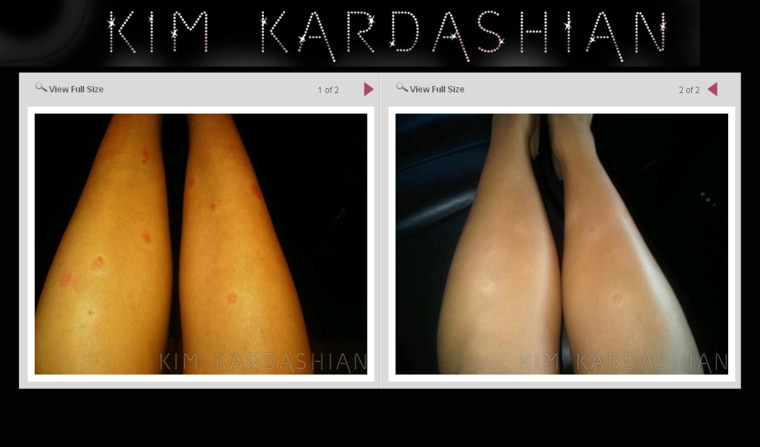 Psoriasis has worried the curvy star for the last few months. In a July episode of "Keeping Up with the Kardashians," Kim bemoaned her skin-blemished fate.
"People don't understand the pressure on me to look perfect," she said. "When I gain a pound, it's in the headlines. Imagine what the tabloids would do to me if they saw all these spots?"
Do you have any miracle fixes? Are there products you swear by to cover up acne or skin blemishes? We wanna know! Share them below and we might post them on The Look.
More: Inside the Kardashians' amazing closets
Essie founder: Duchess Kate inspired fall nail colors