Hats are a great way to make a fashion statement (not to mention, cover up a bad hair day). But they can certainly feel intimidating.
Since sunnier days are finally here, it seems only appropriate to learn how to properly pull off head gear from an expert. That's why TODAY Style turned to Kenzie Kapp, an authentic Louisville, Kentucky milliner who is known for her designs at arguably the main hat event of the year: the Kentucky Derby.
Here are some tips and trick to ensure a flawless execution.
1. Take your face shape and skin tone into consideration
"There is no one size fits all," said Kapp. "When helping my clients find the perfect hat I take into account hair color, face shape, height, weight and skin tone." While this is a lot to take into consideration, there are some rules of thumb to follow based on these factors.
If you have lighter features (i.e. skin tone, eye color, hair color) you should wear a bolder hat that will make your face pop. Have a narrower face? Then you should consider a smaller hat as you don't want to look like the hat is wearing you.
Go for hats with longer, slanted brims (like fedoras) if you have a rounded face and a rounded crown and floppy brim if you have a more square face. If you have an oval face, you're in luck because you can pretty much get away with any style!
RELATED: How to find the right hat for your face shape
2. There IS a correct way to wear a floppy hat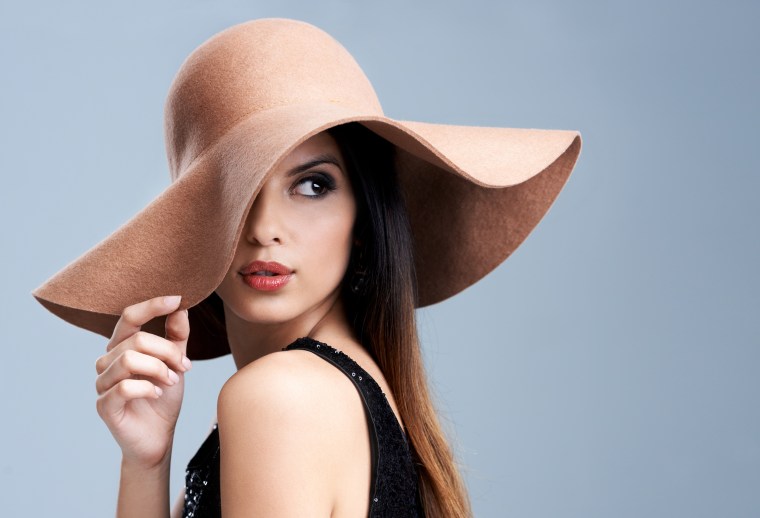 Wearing a big floppy hat looks glamorous on celebrities and models, but seems impossible for the average person to pull off. Why? Though it's supposed to be a casual I-just-threw-this-on look, there's actually a proper way it should flop.
"A floppy hat should be snug but not too tight," said Kapp. An easy trick to know if your hat fits properly is to see if there is room for two fingers to fit between the hat and middle of your forehead, Kapp explained.
The actual flop "should be at an angle and cover one eye," she said. "It doesn't matter which side — everyone's head is different and it's all about what looks good for their face."
3. Consider a fascinator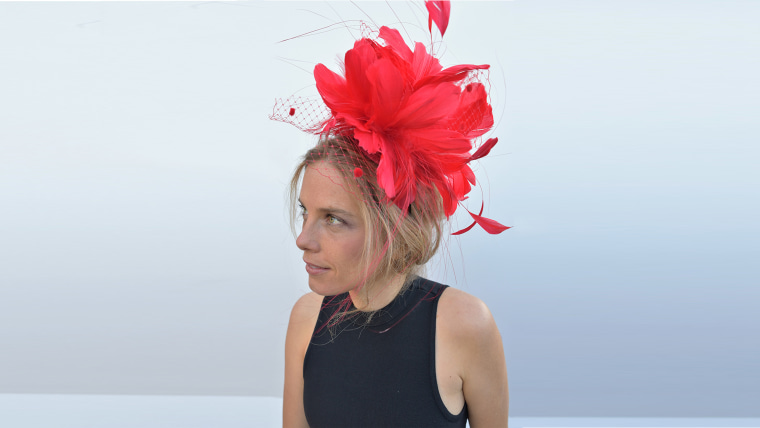 Ever since Prince William's wedding to Catherine, Duchess of Cambridge, fascinators (a headpiece attached to a comb or an adorned headband) have become much more popular. And you should consider one, too!
"Over the past several years, hats and fascinators have become interchangeable," said Kapp. "Most of my clients lean toward fascinators and headpieces rather than hat."
Why? They can really make a statement and feature some detailing and materials, like feathers and colors, that might otherwise be overwhelming in a hat. Plus, they're easier to travel with.
RELATED: 12 fashion and beauty trends to try this April
4. Use a hatbox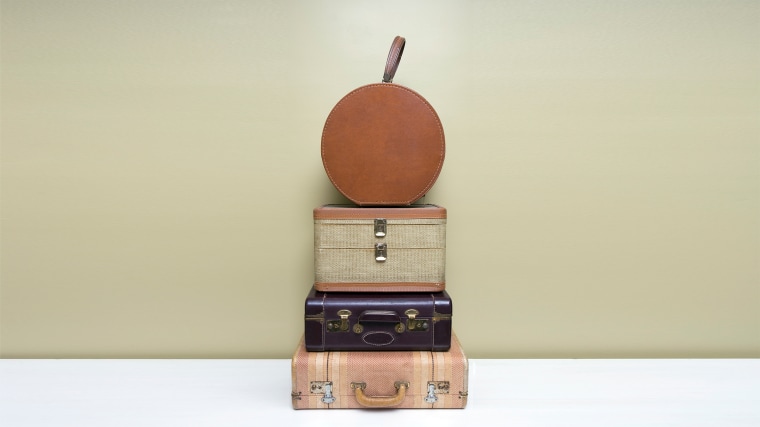 When it comes to traveling with a hat, it's important to consider how to pack it. Unfortunately, it's not as easy as throwing it in a suitcase.
"I always recommend packing a hat in a proper hatbox to ensure it stays in the best condition," Kapp said.
If the thought of traveling with yet another piece of luggage is a bit stressful (not to mention expensive), Kapp recommended an alternative option: just wearing your hat on the plane.
5. Choose your outfit first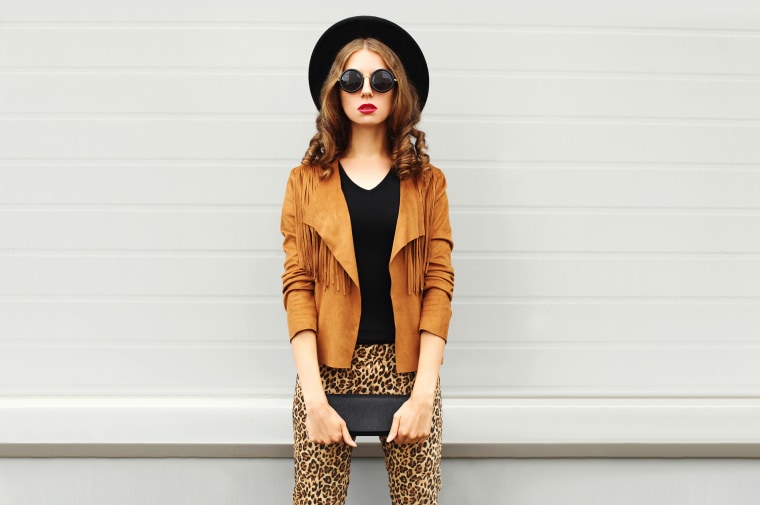 "Choosing the perfect hat is truly a head-to-toe experience," said Kapp. "Which is why I consider the entire look that my client is going for. I also consider the length of the dress, whether it's long sleeve, halter or patterned and the fabric."
Her biggest piece of advice is to coordinate rather than match the hat to the look.
"I don't think you can ever go wrong with the types of outfits you can pair with a hat as long as you consider the entire look," said Kapp. "It's essential that the hat and dress flow well together. It would be a total fail to have an amazing hat and a terrible outfit!"
6. The dreaded "hat head" is avoidable
You may look incredible in a hat, but the moment it comes off can be disastrous. Luckily, Kapp offered a few expert tips on how to avoid hat head.
"Rub a dryer sheet on your head to avoid flyways and static," she suggested. "Use a light, frizz-controlling spray and make sure your hair is properly conditioned by using a deep conditioner beforehand."