TODAY viewers are constantly wondering how Kathie Lee Gifford's eye makeup looks so gorgeous every morning. Now, we're revealing her secrets. TODAY makeup artist Mary Kahler shared a few tricks of the trade and let us watch her process, which takes about 20 minutes in real time. It's definitely worth it for a special night out!
Want more? Don't miss Hoda Kotb's hair transformation from frizzy to fabulous!
Start by smoothing out your complexion with a foundation to create a blank canvas. Kahler says that well-kept skin is key to looking fabulous and Kathie Lee is religious about using moisturizer. After that, prep your eyes with a primer, like this brightener by Jouer, to ensure that your makeup stays on all day.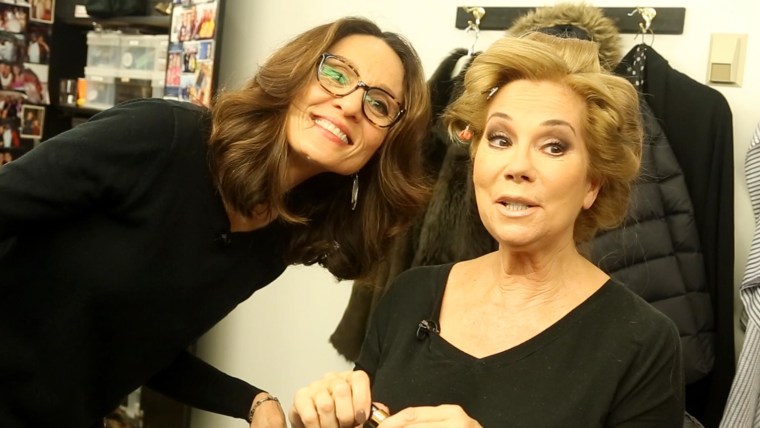 1. Spread a beige, matte eye shadow over the entire eye from the brow bone down.
2. Define the crease with a soft neutral color using a rounded brush. (Kahler recommends The Hourglass Modernist eyeshadow palette for a good range of colors. She uses "Atmosphere" on Kathie Lee.)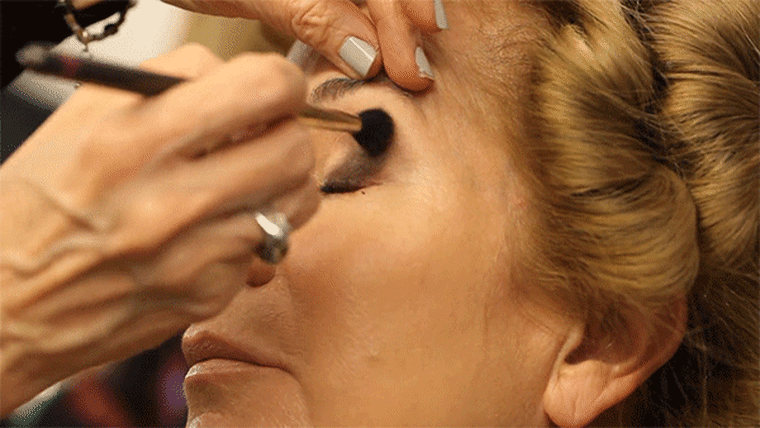 3. Follow the lashline with a dark brown shadow, working up and out toward the brows on the far side of the eyes.
Pro tip: Place a makeup sponge just above the lashes to block errant shadow from landing on the face. Less clean up!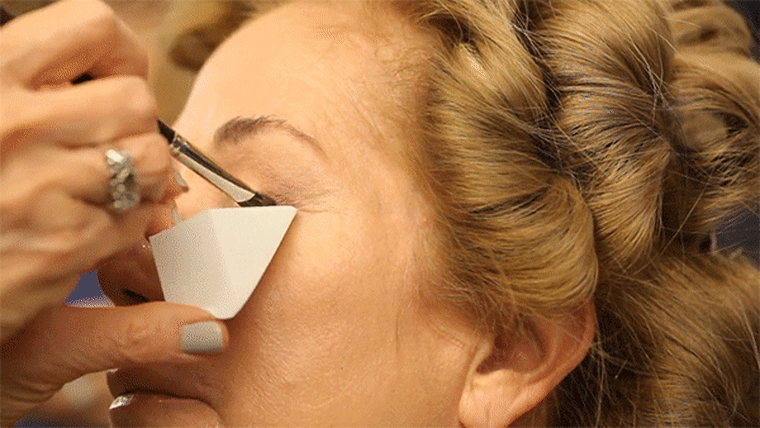 4. Add a medium brown into the crease.
5. Make the eyes pop by coating the lid in a shimmery color.
6. Use a black liquid liner across the top lashline. If you're going for a softer look, smudge the edges with a dark brown shadow.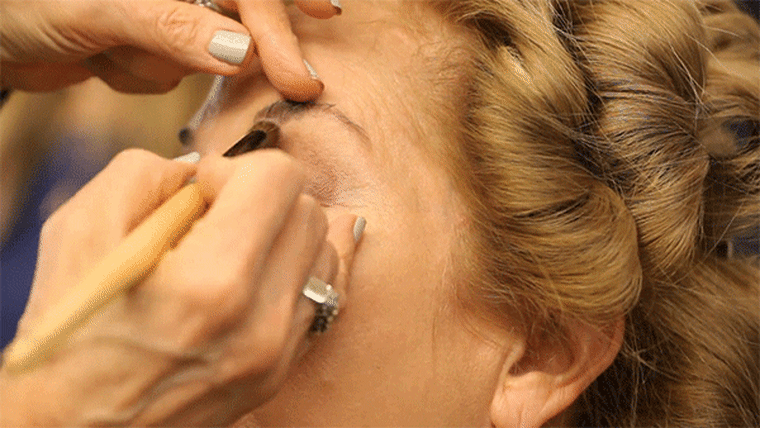 7. Look more awake instantly! Use a flesh-colored eye pencil on the water line under your eyes, then use a dark brown eye pencil underneath it on your lower lashline. On Kathie Lee, Kahler uses Stila Kajal Eye Liner in Topaz and MAC Eye Kohl in Teddy.
8. Coat both the top and bottom lashes in two layers of mascara each. (Kahler loves Kathie Lee's naturally long and curled eyelashes!)
9. Fill in the eyebrows with a few gentle strokes of a pencil or powder that match the hair color.
Pro tip: Always use a matte eye shadow on the brow bone to brighten the face.
And with that, as KLG says, you're ready to conquer the day!