If you've ever found yourself frustrated by pants slipping and sliding off the hanger, you're certainly not alone. But fixing that wrinkly mess on the floor of your closet is easier than you think — and it doesn't involve buying brand new hangers or ironing your pants multiple times.
Simply modifying the way you fold and hang your pants will solve this common problem for free. Lifestyle expert Elizabeth Mayhew shared her go-to method for hanging pants with TODAY. It's not exactly what you'd expect, but it's so simple and quick (just two-steps!) that it's a must-try. Are you ready for a little pants origami?
RELATED: Closet hacks! 3 tricks to help organize your closet
Here's how to prevent pants from slipping off a hanger:
1. Fold pants in half lengthwise.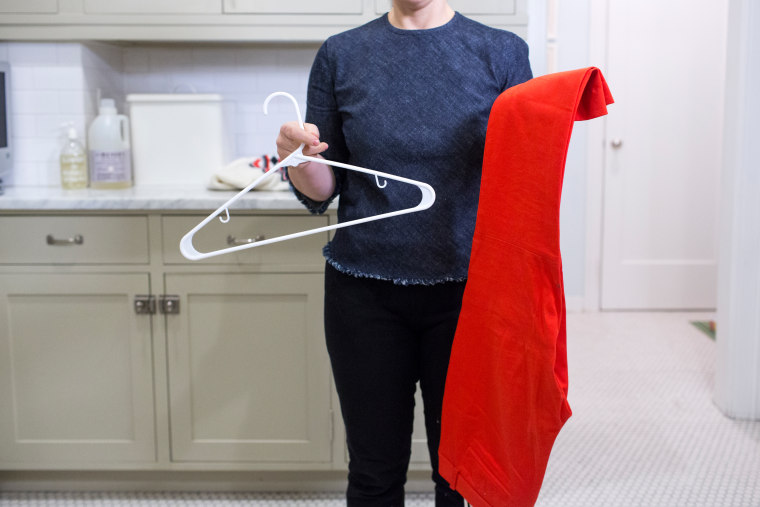 2. Pull one leg of your pants over the bar of the hanger.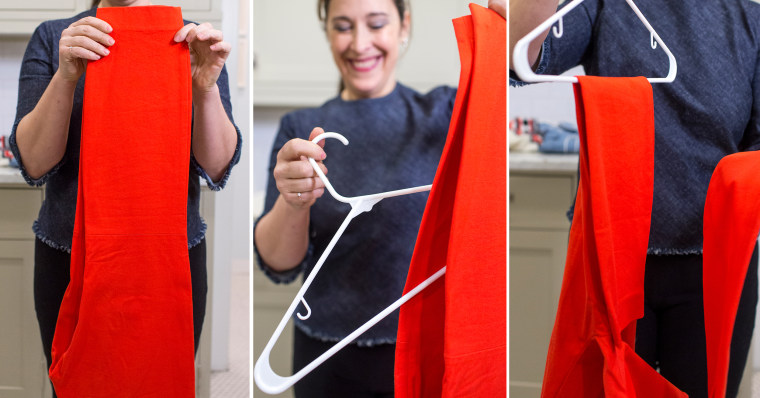 3. Allow the leg to slip down, so the fold is at the knee.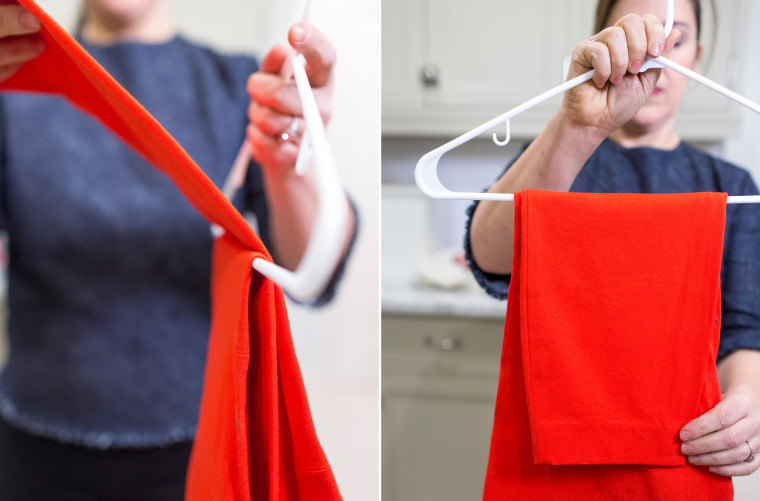 4. Grab the other pant leg and pull it over.
Be sure to share this quick folding trick with your friends on Pinterest.
RELATED: How to organize your closet without going crazy