By Julia Rubin, Styleite
It's official! Maison Martin Margiela is teaming up with H&M on a collection due out in the fall.
Maison Martin Margiela was founded by Martin Margiela, 55, the reclusive Belgian designer known for his avant garde work. Though Margiela retired in 2009, an in-house team at the fashion house continues to churn out crazy designs like cleft-toe shoes, plastic fur coats, and all sorts of deconstructed pieces. 
While wild celebs like Lady Gaga adore the brand, Michelle Obama has also been seen sporting Margiela. Kanye West even referenced the house in a song on his "Watch the Throne" album with Jay-Z.
H&M confirmed to WWD that the collaboration will hit stores Nov. 15. The fast fashion retailer's creative advisor, Margareta van den Bosch, gave this quote: "This collaboration will be a great and memorable fashion moment."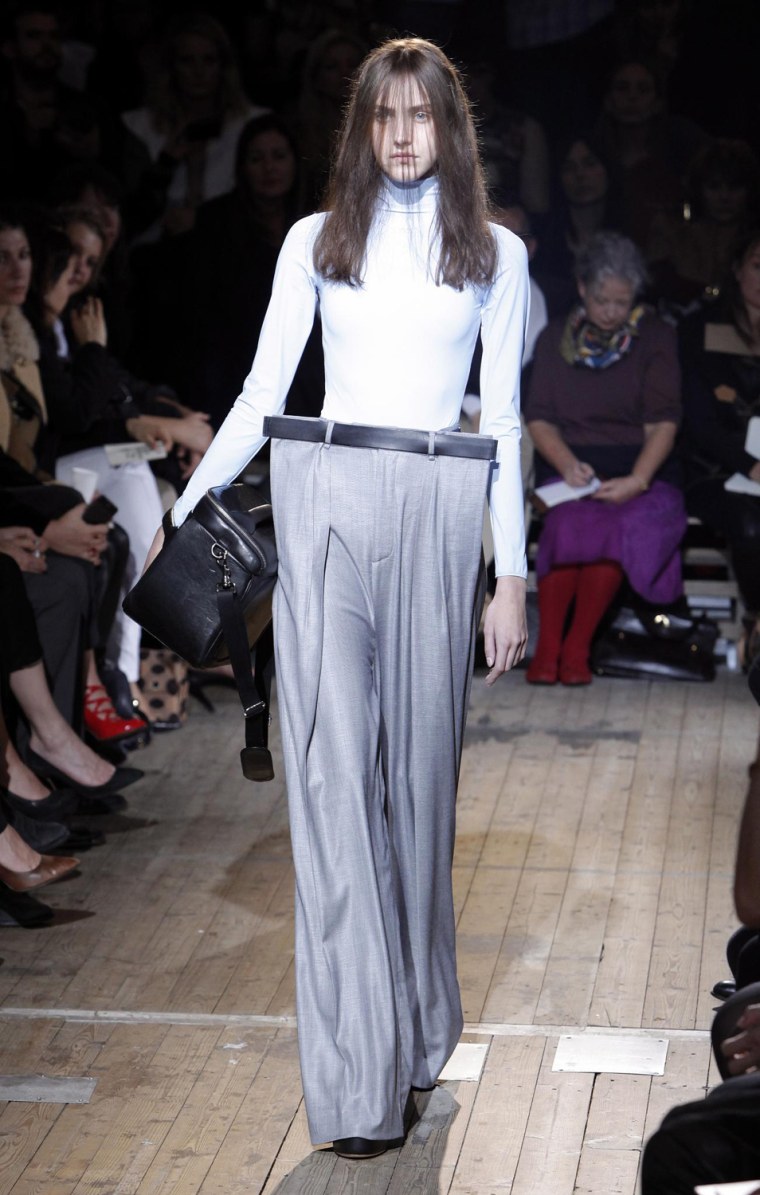 Margiela issued a statement that was a bit more descriptive:
"The democracy of our fashion has always been at the center of our creativity, and the collaboration with H&M allows us to push this instinct further. We will bring together the contrasting universes of the two houses in ways that will surprise all."
We're not sure we would call $3,385 boots ($2,370 on sale!) democratic, but maybe we'll finally be able to have someone ask us — a la Kanye — "What's that jacket, Margiela?"
What do you think of the collaboration? Let us know in the comments section!
More from Styleite:
Retailer (And Photoshop) Mangle This Model's Hip
Michelle Obama Shops At Big Chain Stores, Just Like Us!
American Apparel's New Ad Campaign Stars A Transgender Model