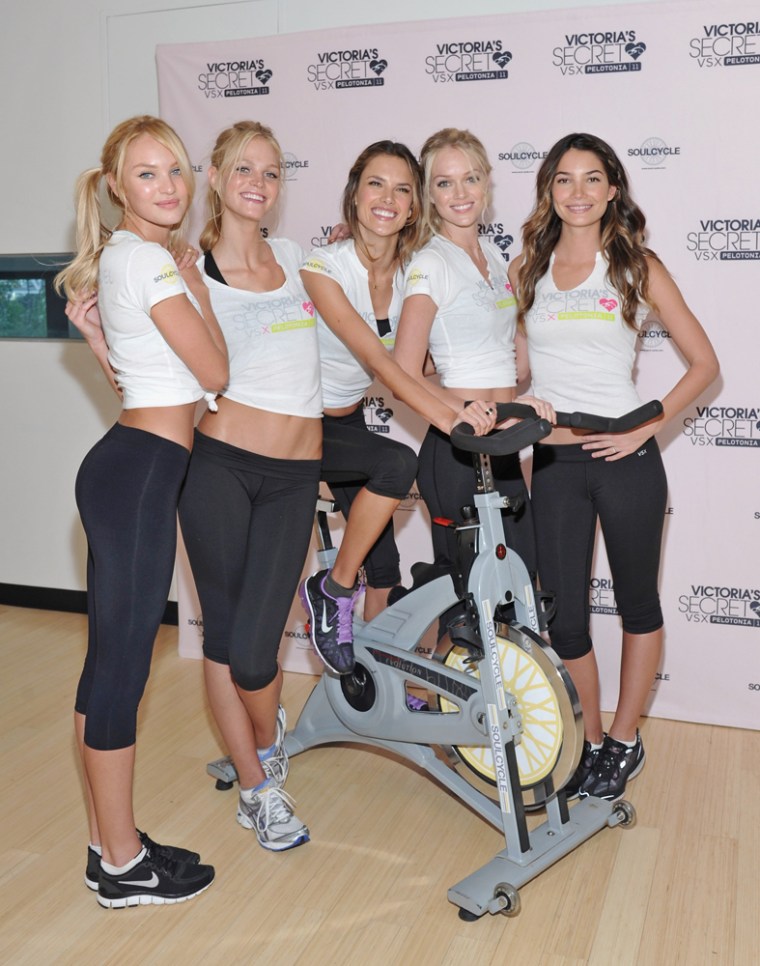 Do you buy waterproof makeup, hoping it also applies to… gym sweat?
You're not alone. Plenty of ladies rock some coverage to a cycling class, including Victoria's Secret models. Supermodel Alessandra Ambrosio, along with fellow beauties, was recently spotted sporting a full face of makeup while spinning for charity – with help from a full team of hairdressers and makeup artists. While most women reserve employing a beauty team for more momentous occasions (like say, their weddings), it's not uncommon to spot foundation and mascara in the ladies' locker room.
In fact, a 2010 U.K study found that one in three women always wears makeup when exercising – the same proportion that also buy themselves a new outfit to train with a pal for the first time. "Girls like to look their best at all times... and there's no reason why we can't combine a bit of fitness with a bit of glamour," said Sian Lewis, director of the company that commissioned the survey.
"Most women do sneak some makeup in before showing their 'fresh' face to the world — and if I'm fighting dark circles or a few blemishes, I'm definitely one of them," said TODAY style editor Bobbie Thomas. "It's first and foremost important to cleanse your skin before working out, so that you don't clog pores and sweat your toxins out as easily as possible."
Before burning calories, Bobbie suggests the following gym/beauty bag essentials:
Mineral makeup
"Mineral makeup is a smart choice, as it's often water-resistant and free of heavy fillers," says Bobbie. "I'm a fan of gloMinerals pressed powder, but you can also find an assortment at your local drugstore, including Cover Girl and Physician's Formula."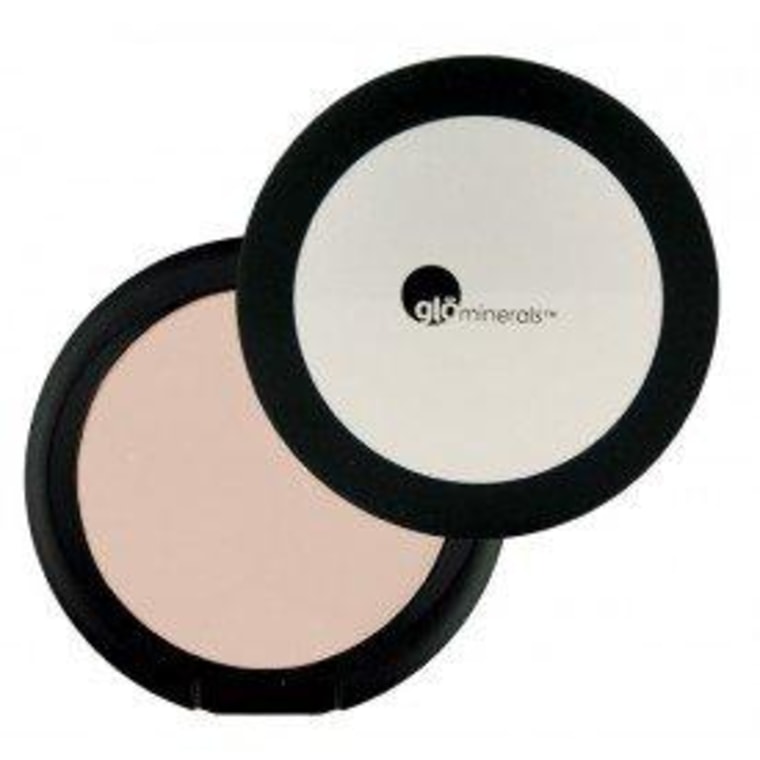 Eyeshadow
"Use round-tip brush and eye shadow to define your eyes instead of liner – it will stay in place longer and won't smear, especially if you use a little primer," says Bobbie. "Wet-dry formulas really work. You can apply just like a liner by dipping the brush in a little water, then once it dries, it will be pretty set and secure. Maybelline's Color Plush Silk compacts can also be used wet or dry and feature different shades of one pop of color."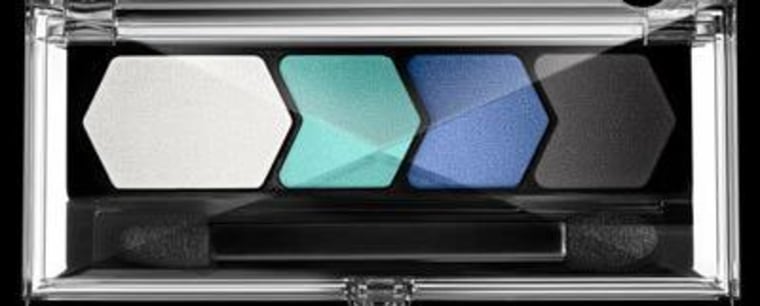 Waterproof mascara
"Last but not least, a little waterproof mascara, lip gloss, and a smile will polish off your look."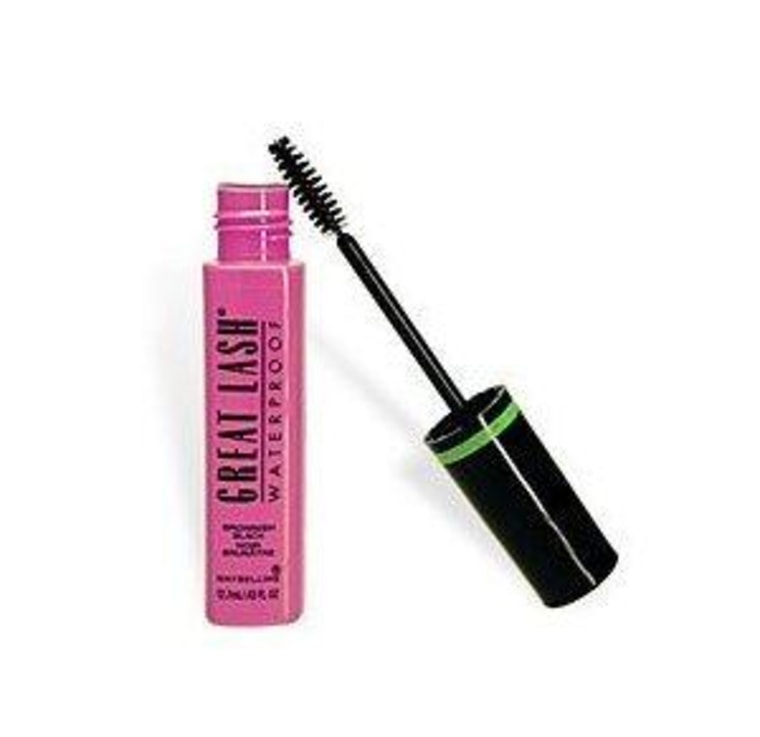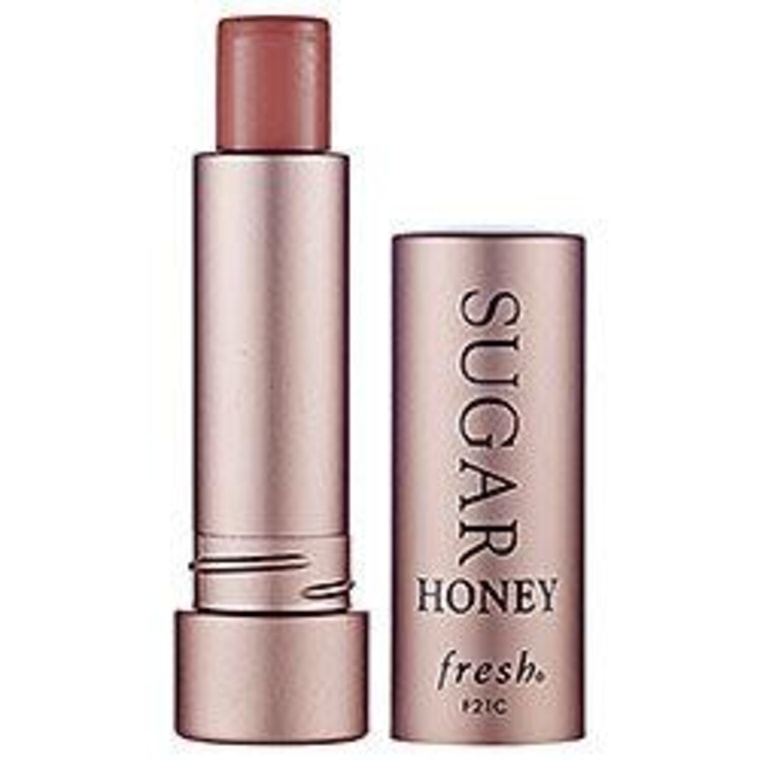 [via Birchbox]
More: Girlfriend support: Bras for all, big and small
Tie-dyed hair: Retro fab or bad?